'60s Mod Makeup For Halloween | Tutorial
Easy Halloween Costume: The New Way to Wear Twiggy's Mod Makeup!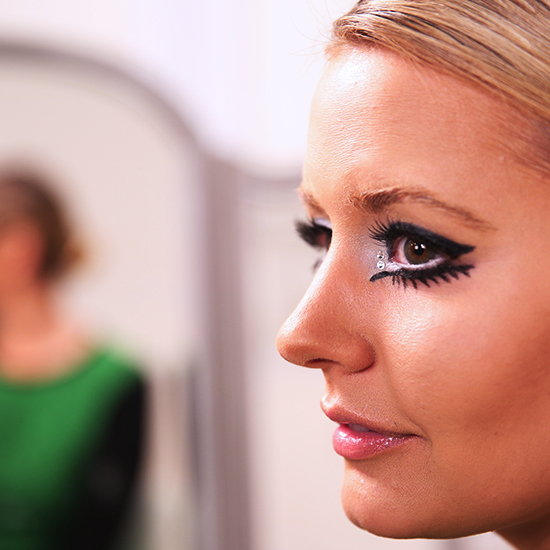 Twiggy is a beauty icon, and we've seen her mod look done a variety of ways. We put our own touch on her notorious lashes and matte makeup to create this easy-to-follow Halloween tutorial. If you don't have Twiggy's signature crop cut, no worries. Just work in a side part and pull your hair into a tight chignon.
On Kirbie: Tibi dress