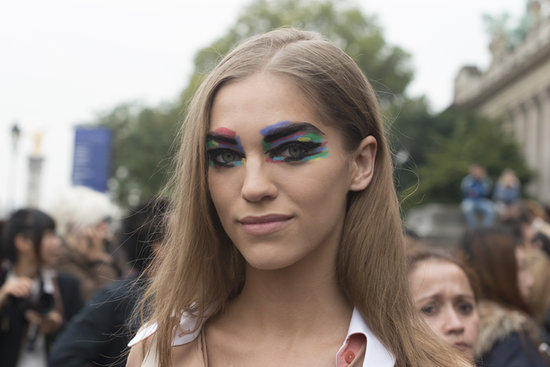 Ask anyone who has ever worn a colorful, graphic eye makeup look, and they'll tell you that the effects are always polarizing. So when Lena Dunham stepped onto the Emmys red carpet this past September, Twitter blew up with people giving their two cents on her intensely colorful eye makeup (just check out our poll on her and see the opinions people had). "Graphic eye makeup really takes an ordinary look to a whole other level," says Katie Hughes, global color ambassador for Butter London. "It's strong, yet still pretty."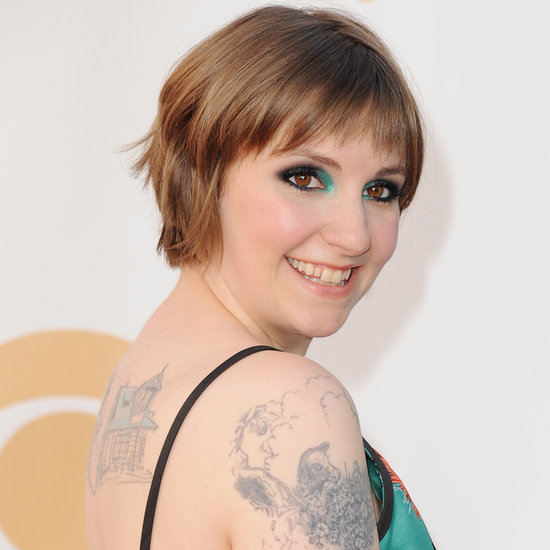 Eyelid art, where artists actually sketch everything from sushi rolls to rubber ducks onto the lids of their clients, is one of the latest trends in the makeup world, but Lena's colorful makeup is a wearable incarnation of it. And whether you love this trend or loathe it, it looks like it's taking hold.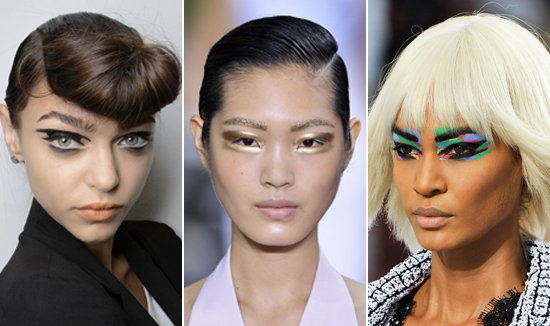 Case in point: the runways of Spring 2014. From New York to Paris, models were sent down the runway wearing some pretty edgy eye makeup looks. In New York, Hache took the eyeliner game above and beyond by filling in the lids with black and sketching a second cat eye that extended down both sides of the eye. Christian Dior's show in Paris debuted gilded brows but also some seriously graphic gold shadow on models' eyelids and below the eye. And Chanel's makeup look incorporated black brows and an overdrawn cat eye encircled by a smattering of bright colors.