Braids are the hairstyle of Summer, but just because you've traded in your sundress for jeans and a light sweater doesn't mean you have to ditch your plaited hairstyles, too. The Fall 2013 runways were full of braids fit for cooler weather. So as you're buying ankle booties and swapping in some new Fall makeup, why not peruse some of these designer-approved plaits to try out next season?
Alice + Olivia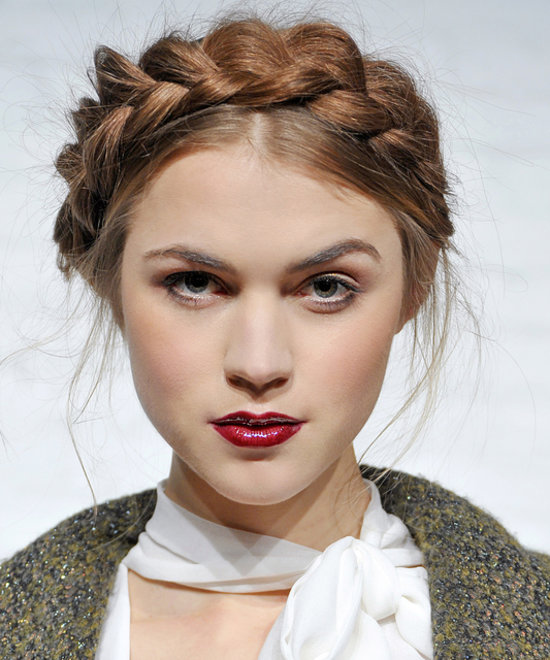 A crown of braids is just as in for Fall as it is for Summer. Hairstylist Antonio Corral Calero created the look with a middle part and two pigtail braids behind the ears. He then crossed the textured plaits over the top of the head and secured with pins for a hairstyle that only seems complicated.
Christian Siriano
Aveda global creative director Antoinette Beenders developed the stunning fishtail braid look that came down the Christian Siriano runway. Two sleek pigtails were braided and then folded over the back of the head with the ends tucked under.
For more gorgeous braids to try for Fall, just keep reading.