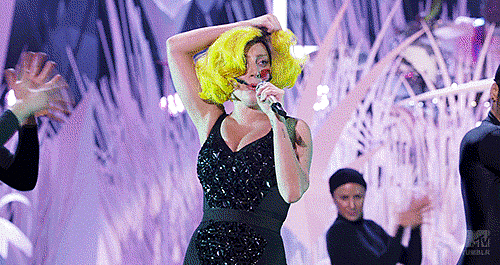 Lady Gaga arrived at the Barclays Center with a surprisingly pared-down look for the VMAs red carpet, but she was back to her bold style choices for the opening performance of her latest single, "Applause." Gaga's energetic choreography featured multiple costume — and wig — changes. See all of her various looks below!
Homage to the Square
Lady Gaga first stepped out with a white square around her face and a wide-eyed stare. It was definitely a new take on her white nun performance from her The Monster Ball Tour.
Gaga Goes Dynasty
Then, she transformed into an '80s chick complete with shoulder pads and a bob wig, thanks to her dancers' quick-change moves.
See her three other looks when you keep reading!