You're not the only one vacationing this Spring break; celebrities are also hitting up many a beach and pool. While you might stick to ponytails during wave-surfing, sunbathing, and hitting up the beach volleyball courts, spruce things up by trying out one of these looks seen on bikini-clad celebrities. Braids, hats, and bun ideas abound when you scroll.
Source: FameFlynet [1], Instagram user itsashbenzo [2], Twitter user msleamichele [3], and Tumblr user Beyoncé [4]
Alessandra Ambrosio and Behati Prinsloo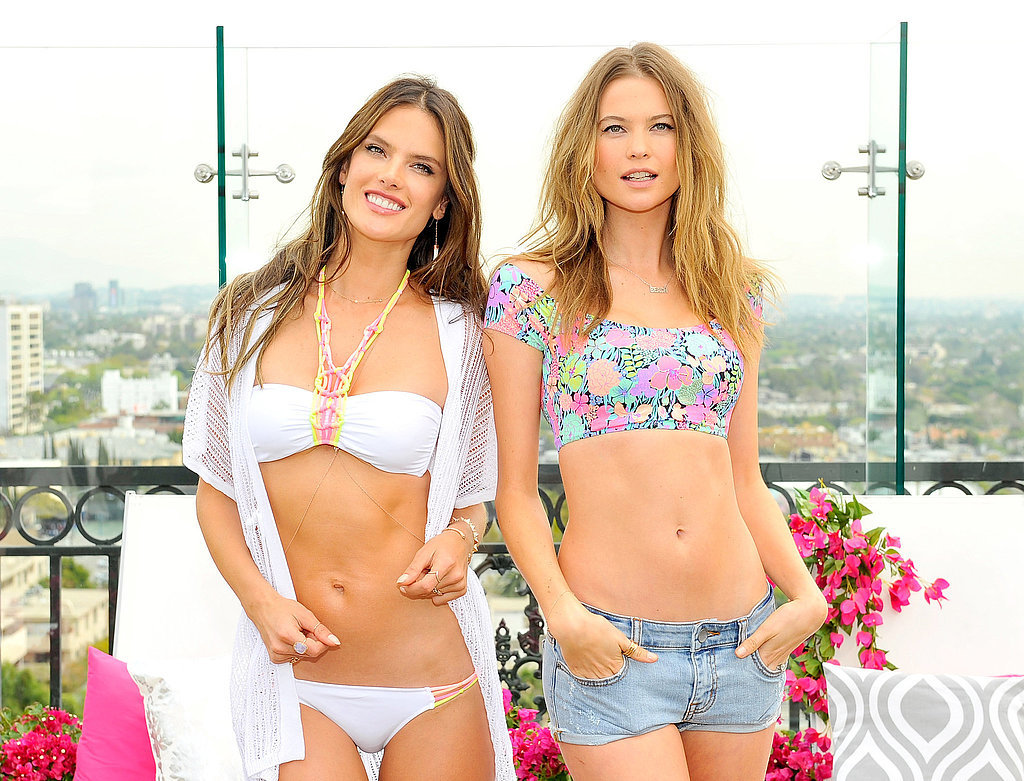 Alessandra and Behati both looked beach-waved and beautiful at a poolside event for Victoria's Secret.
Charlize Theron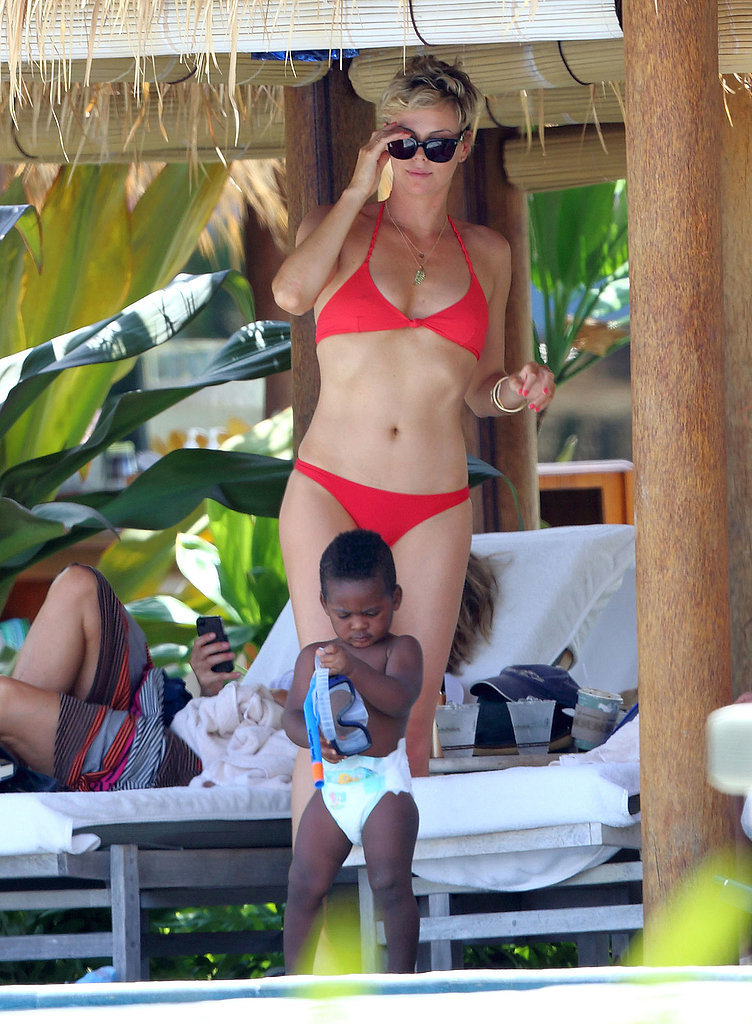 Charlize showed off how good a pixie cut can look beachside.
Bar Refaeli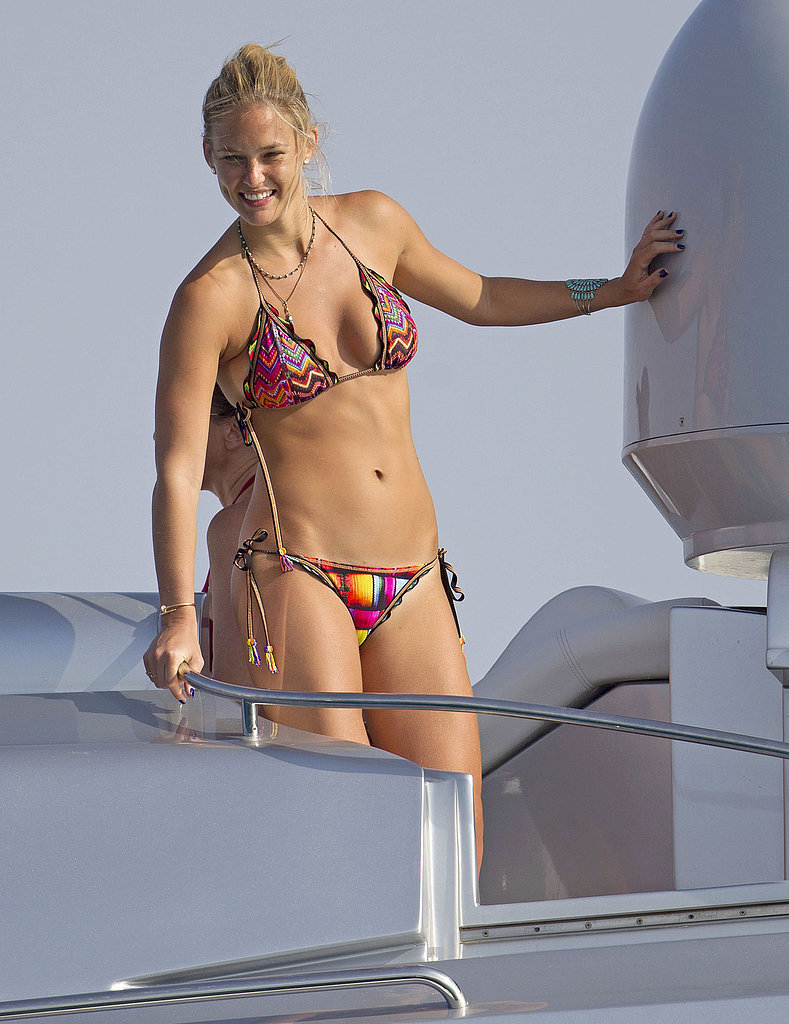 A mussy topknot looked darling on Bar.
Nina Dobrev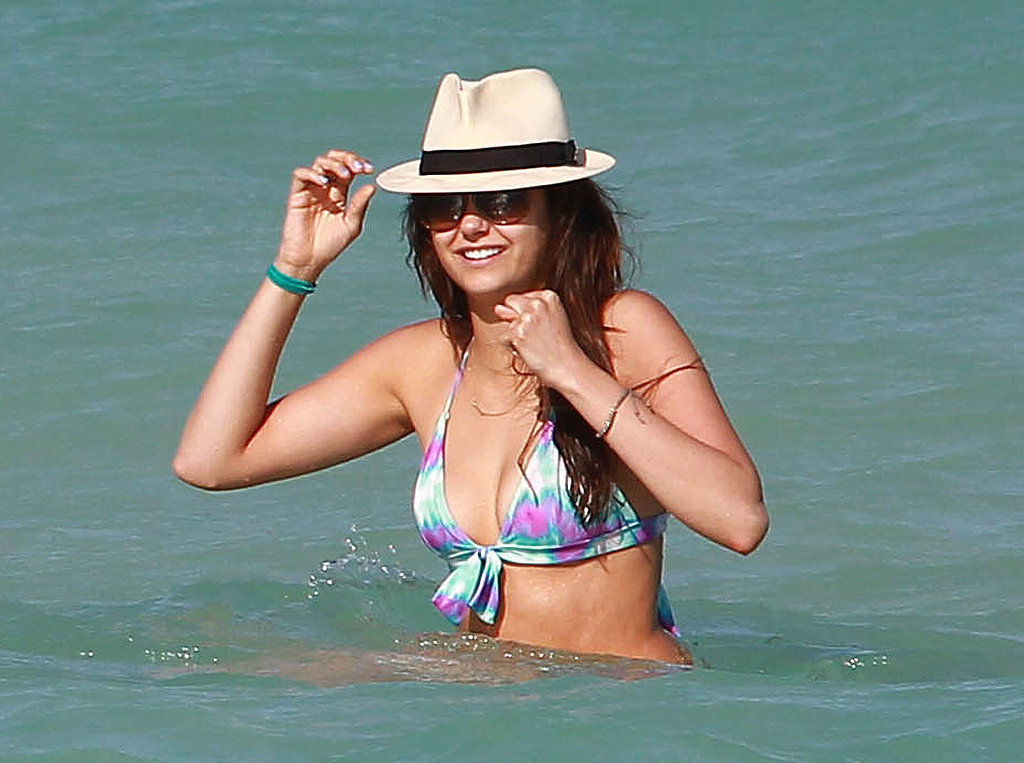 A fedora and waves were a winning combination on Nina at the beach.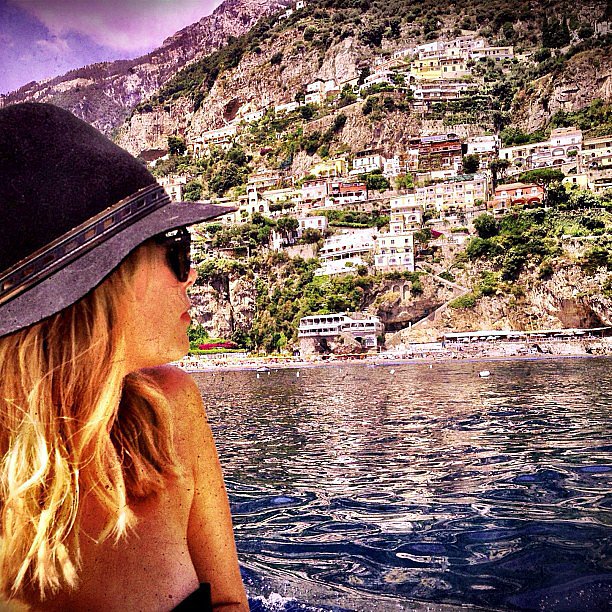 Ashley Benson covered her hair in a fedora cap to keep the sun at bay while seeing a few sights and sunbathing.
Source: Instagram user itsashbenzo [5]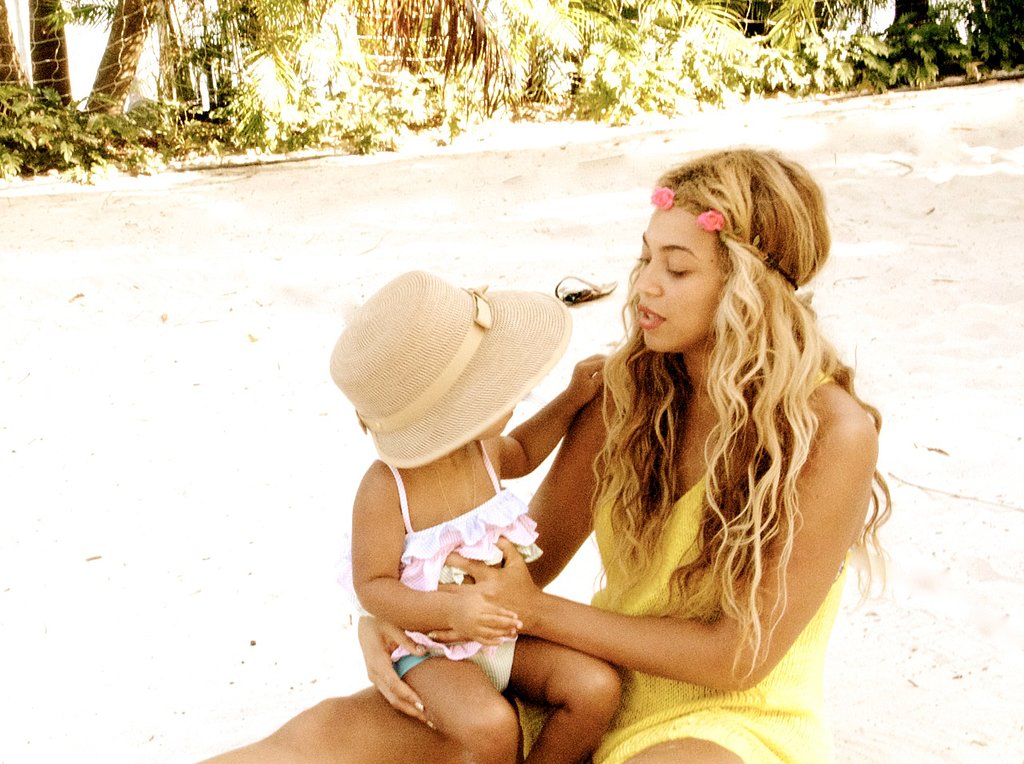 Beyoncé Knowles kept daughter Blue Ivy entertained on the beach wearing a floral garland. We're loving baby Blue's hat, too.
Source: Tumblr user Beyoncé [6]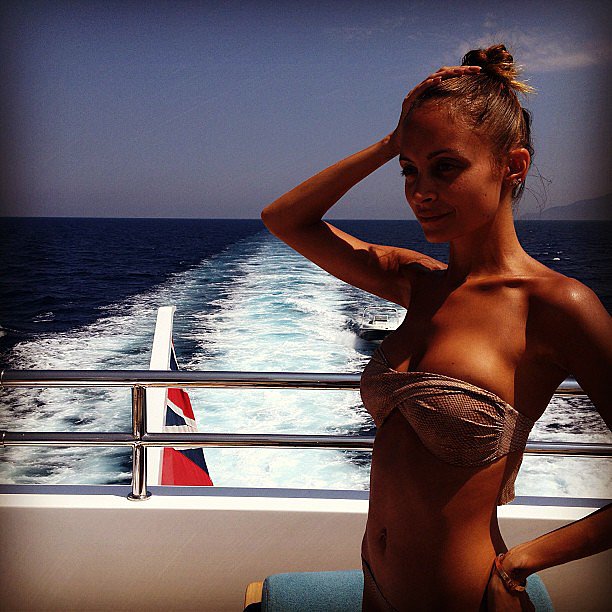 A topknot, bandeau bikini, and bronzed glow made Nicole Richie [7]'s boat ride more stylish than average.
Source: Instagram user nicolerichie [8]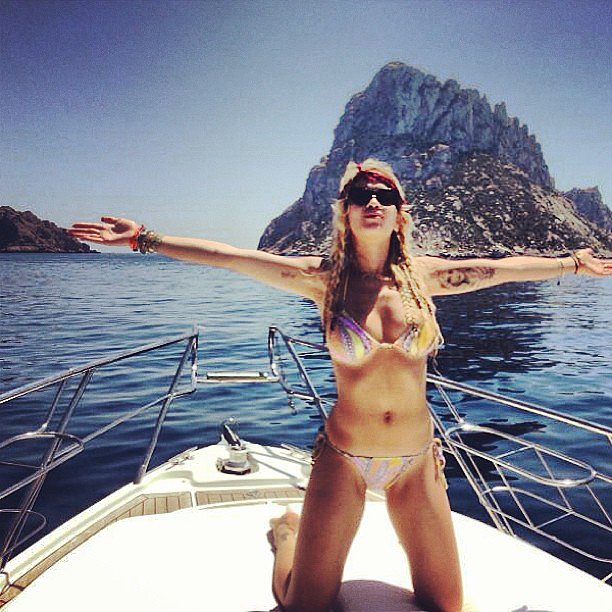 Bohemian braids were the style of choice for Rita Ora as she cruised on her Summer vacation.
Source: Instagram user ritaora [9]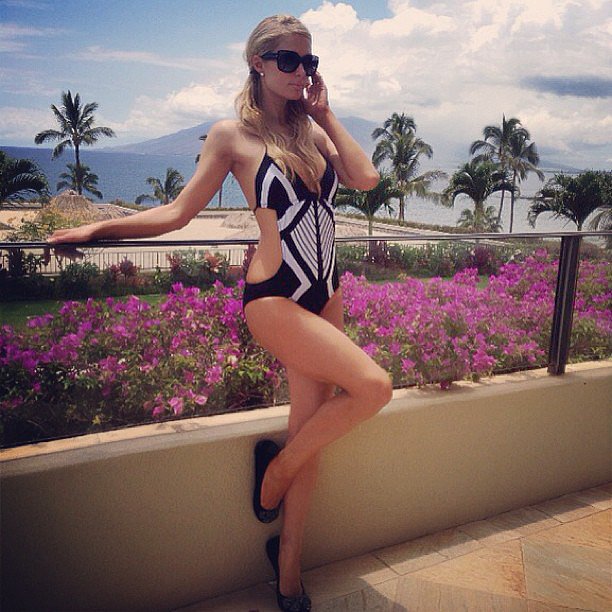 Paris Hilton [10] sported a half-up hairstyle for her impromptu poolside photoshoot.
Source: Instagram user parishilton [11]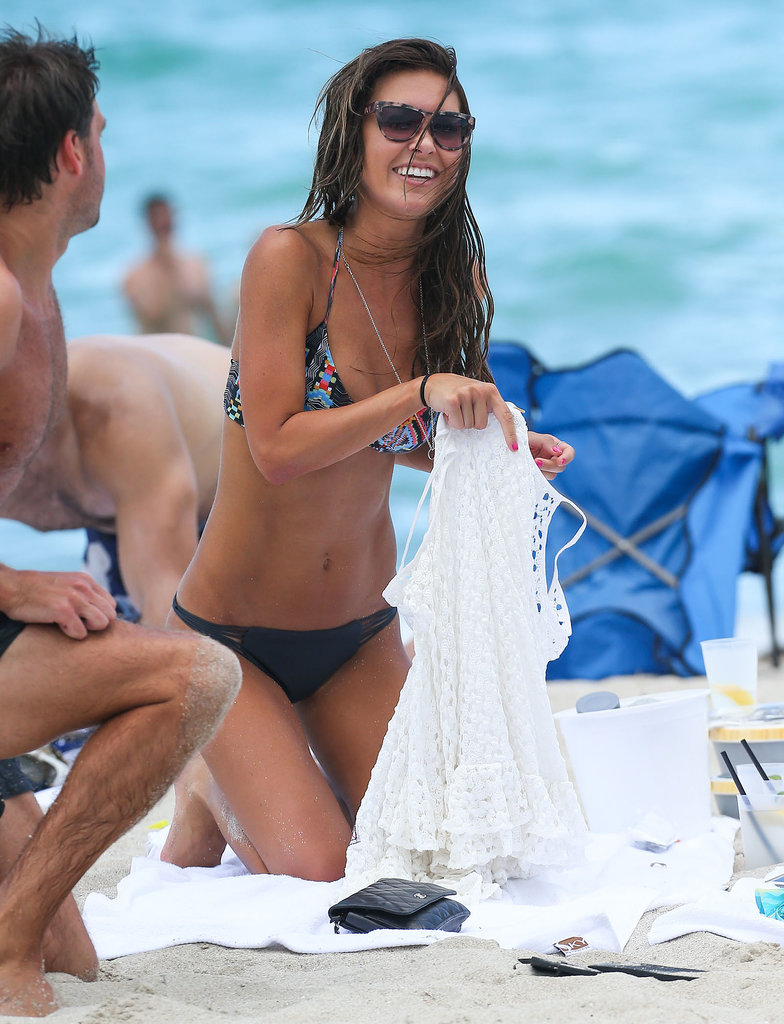 Seaside, a quick air-dry equals effortless waves à la Audrina Patridge [12].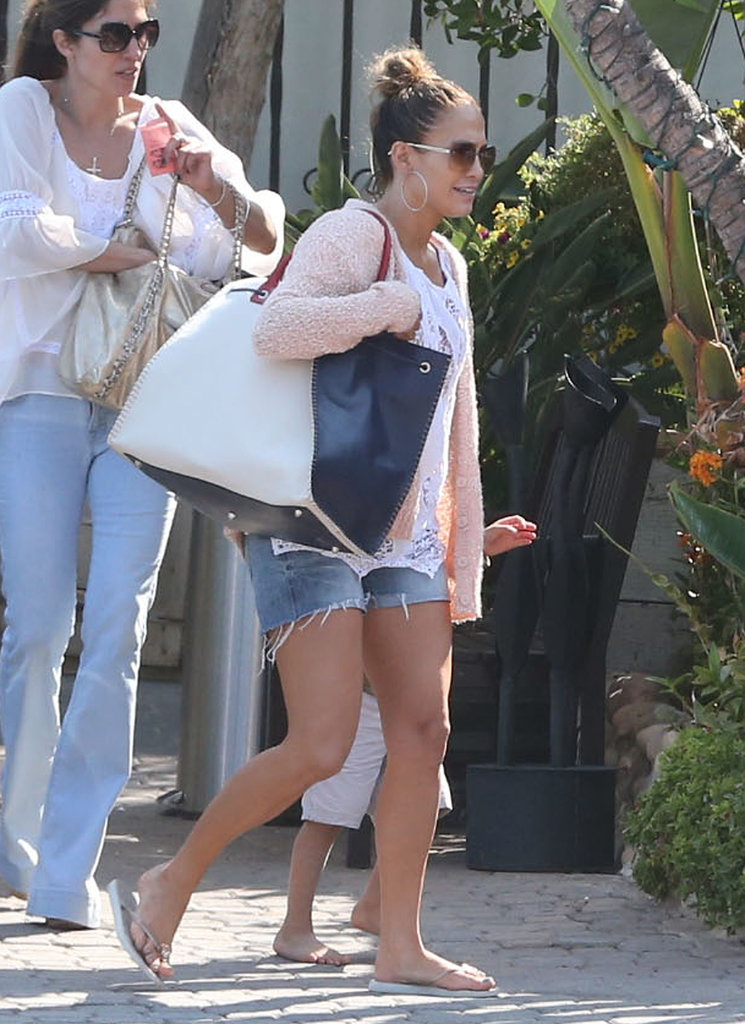 For a day at the beach with her twins, Jennifer Lopez [13] styled her hair in a water-ready topknot.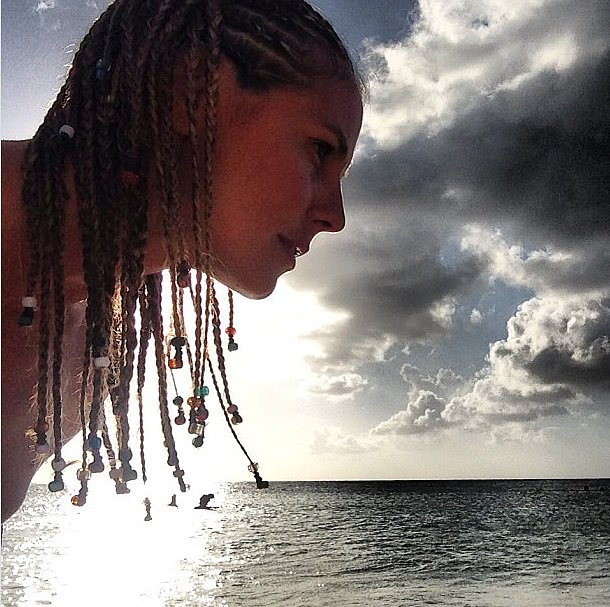 Is that Heidi Klum [14] or Bo Derek? Heidi wore tight cornrows with colorful beads at the ends for a trip to the beach.
Source: Instagram user heidiklum [15]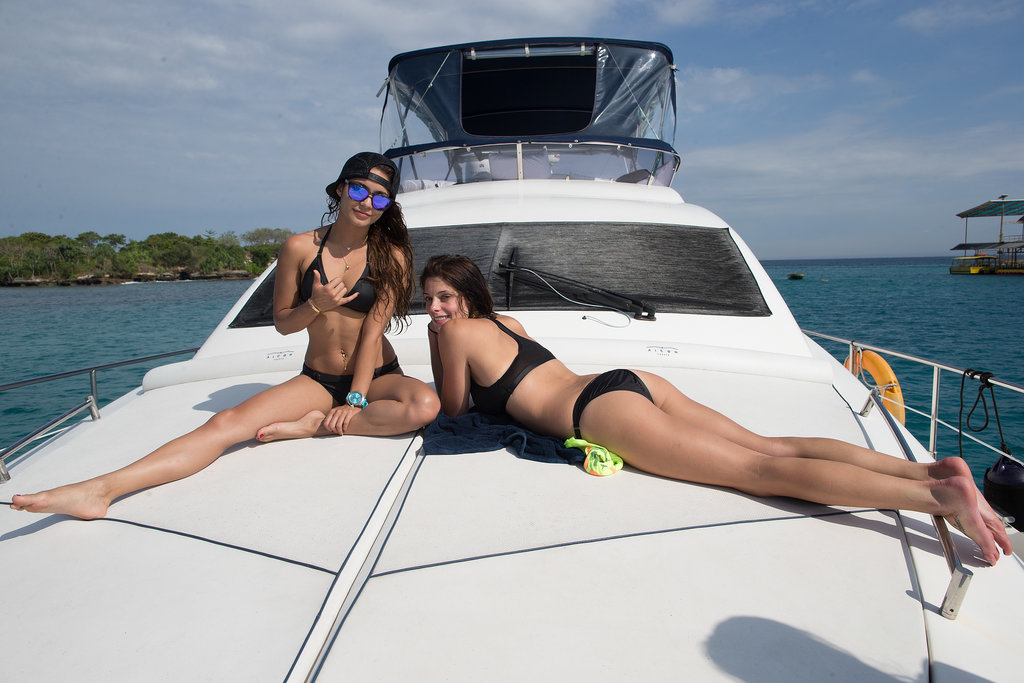 Vanessa Hudgens [16] wore a backwards baseball cap while learning to surf with friend Ashley Greene [17] in Bali.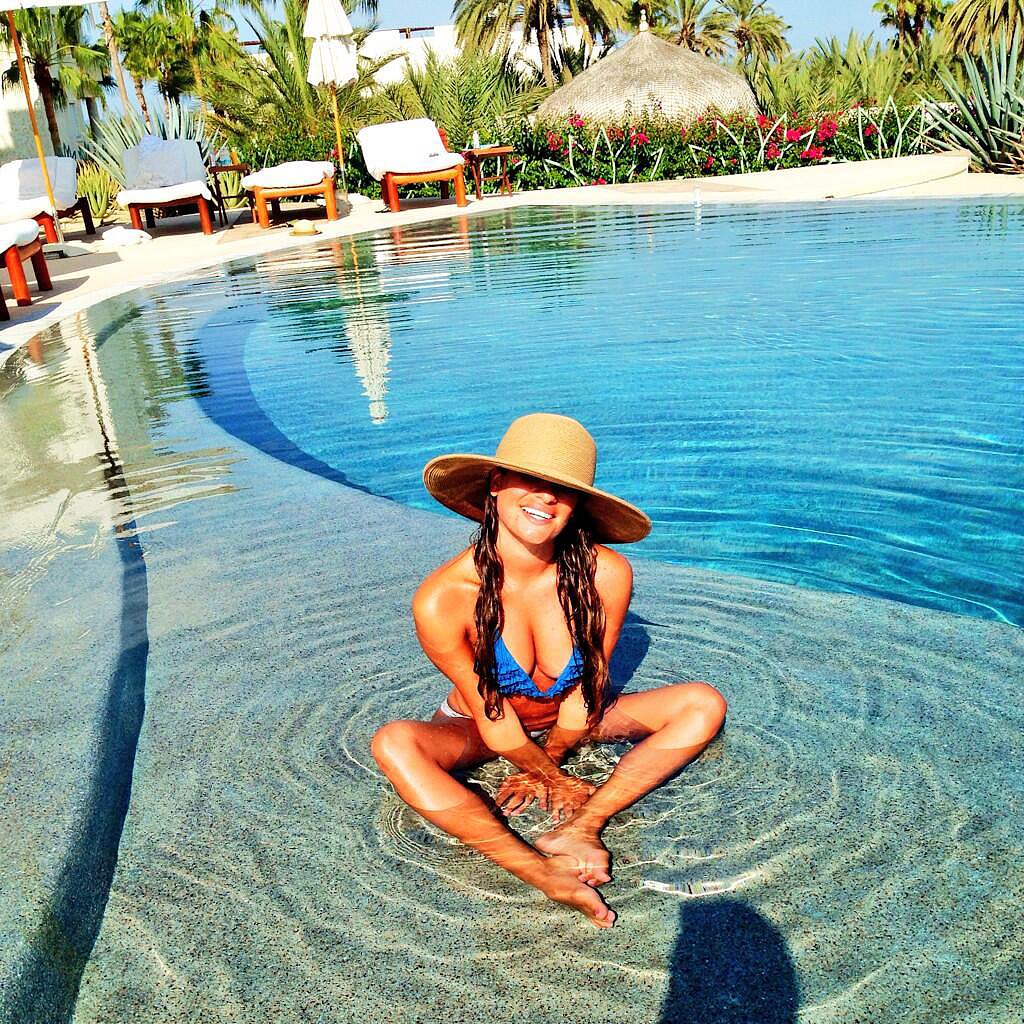 Lea Michele [18] carried a wide-brim hat poolside to protect her hair and skin from the sun.
Source: Twitter user msleamichele [19]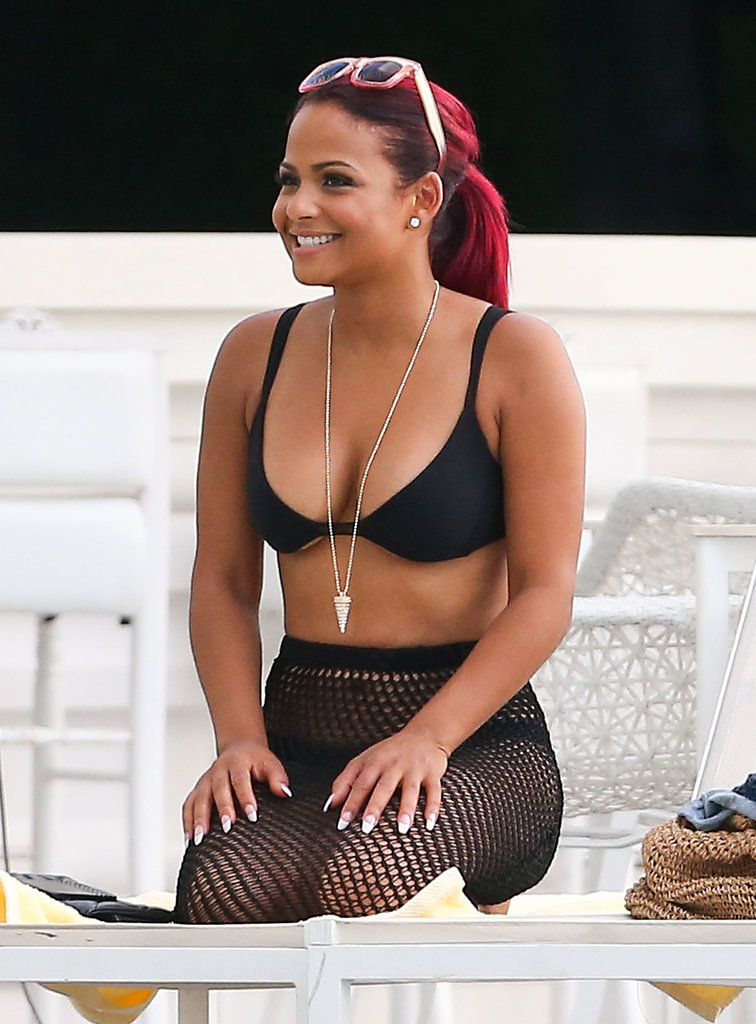 Using sunglasses as an impromptu headband à la Christina Milian is one quick solution, but we also advise keeping a few hair ties on hand for a quick low ponytail.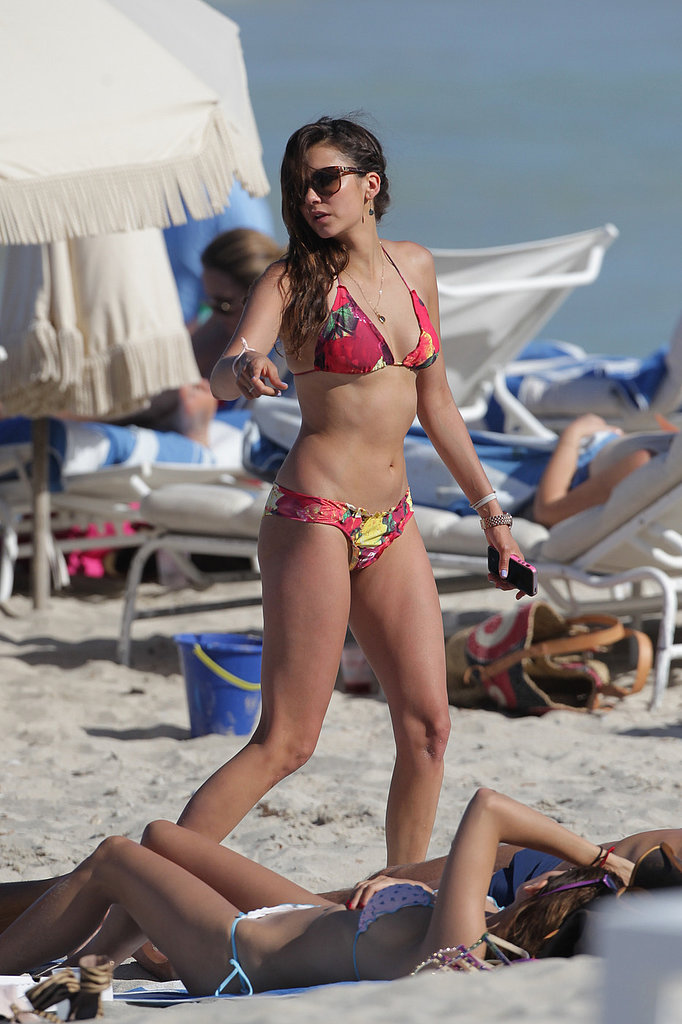 Nina Dobrev [20] wore an over-the-shoulder style with a plait to create an undercut effect while basking at the beach.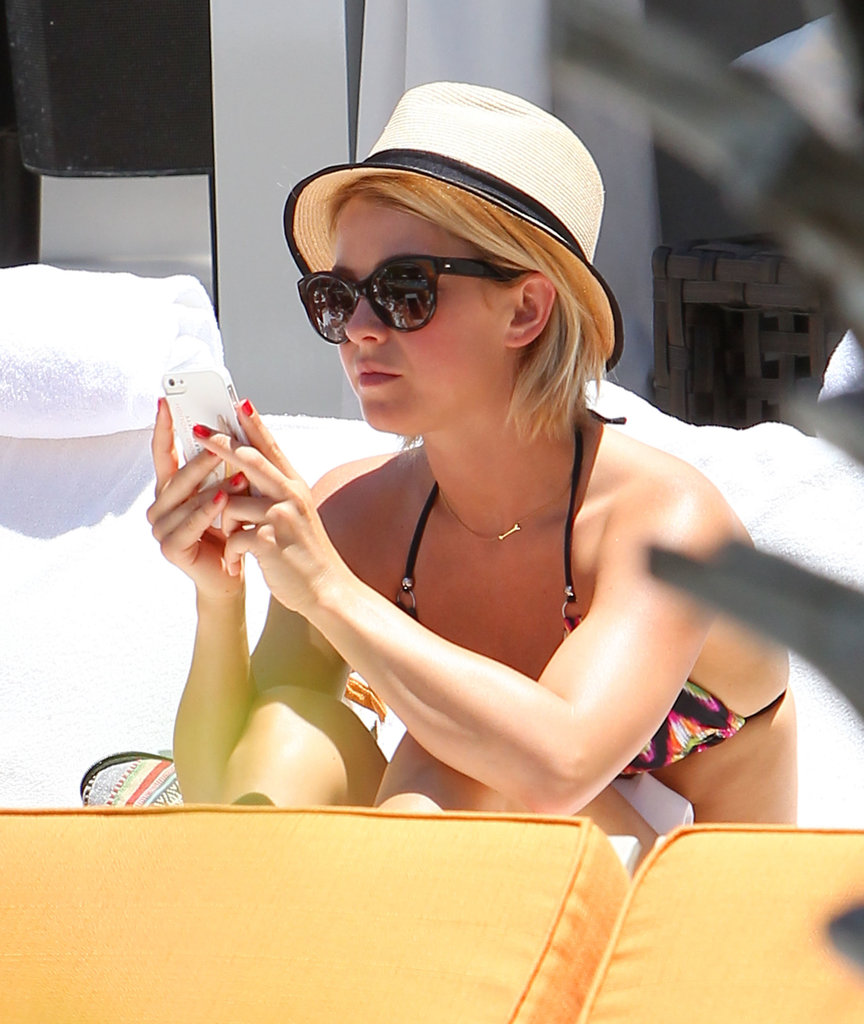 Nothing will keep you cooler poolside than a light fedora like Julianne Hough's. Plus, you don't have to worry about burning your ears or having great hair — always a score in our book.
Hayden Panettiere [21] pulled her long blond locks back into a casual bun to keep them from getting soaked in the ocean water.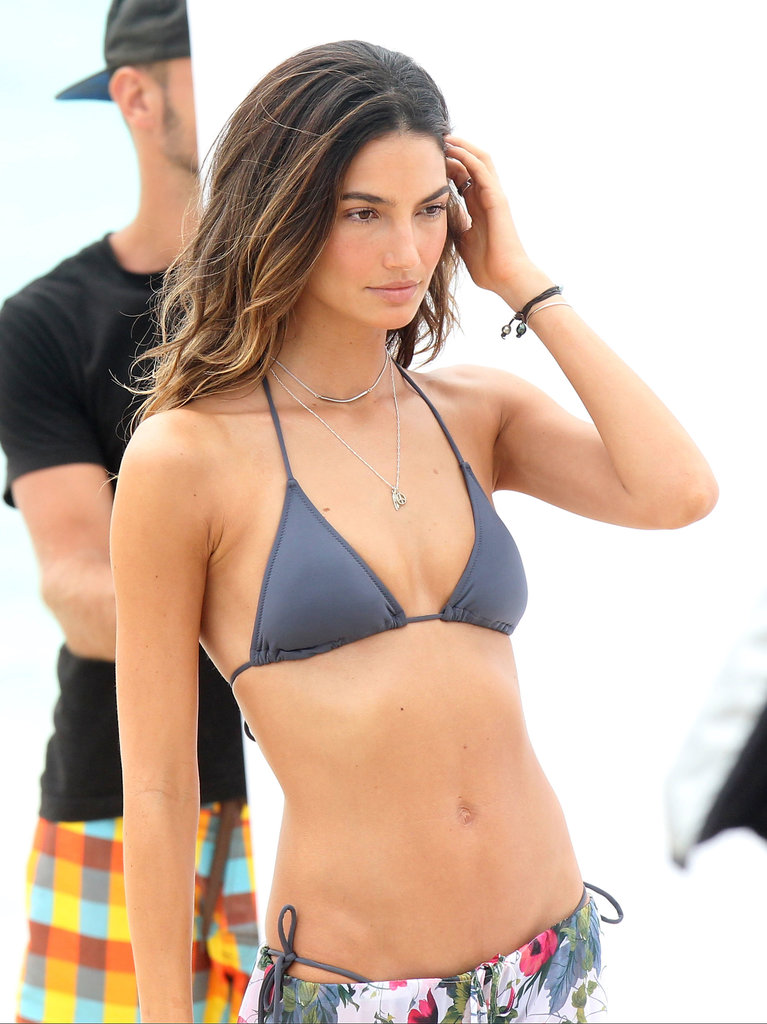 Lily Aldridge's ombré highlights are perfect for Summer; the technique ensures little to no root touch-up is required. Be sure to use SPF in your hair [22] to keep your style looking its best.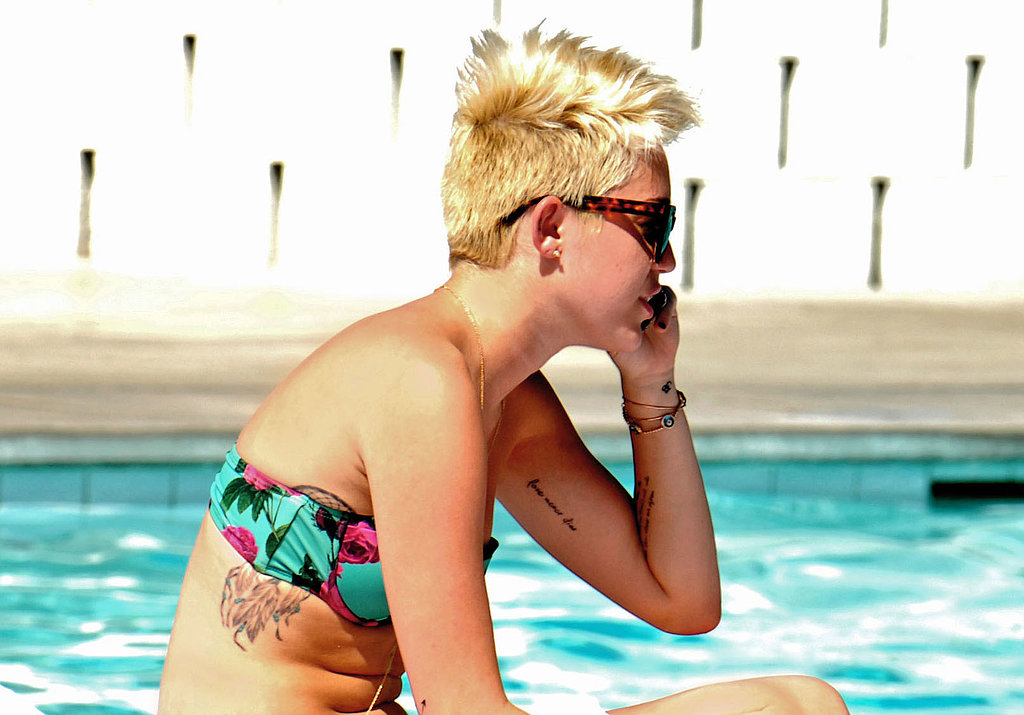 When you have a short pixie like Miley Cyrus [23]'s, you don't have to carry rubber bands or hats. It's easy to just let it fly.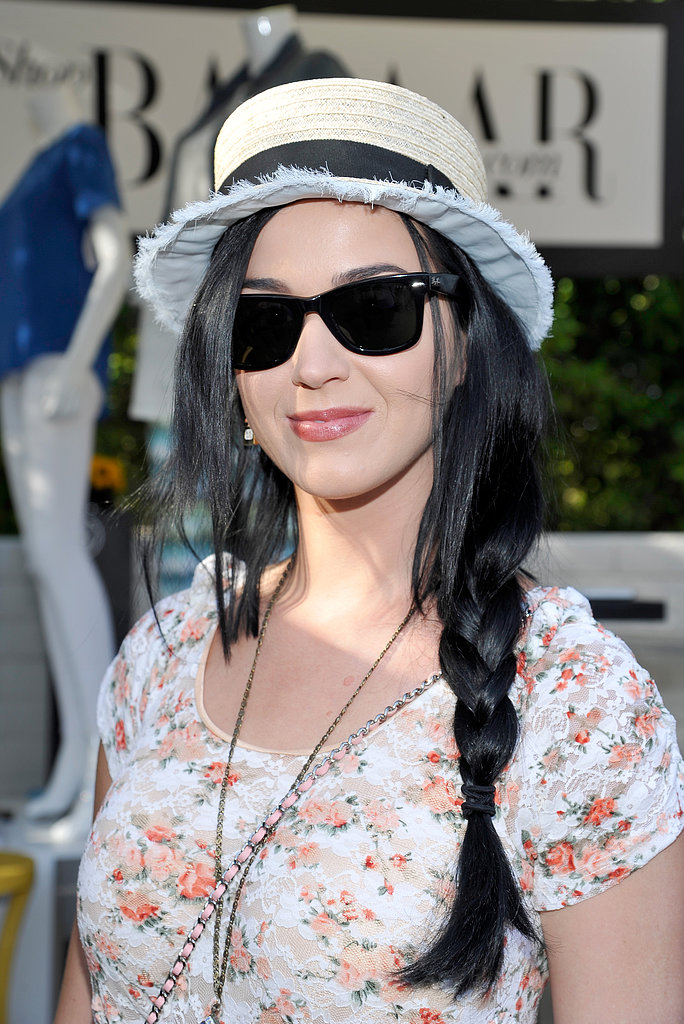 Katy Perry [24]'s side braid and bucket hat combined to create the ideal Coachella festival style at the Harper's Bazaar pool party in April.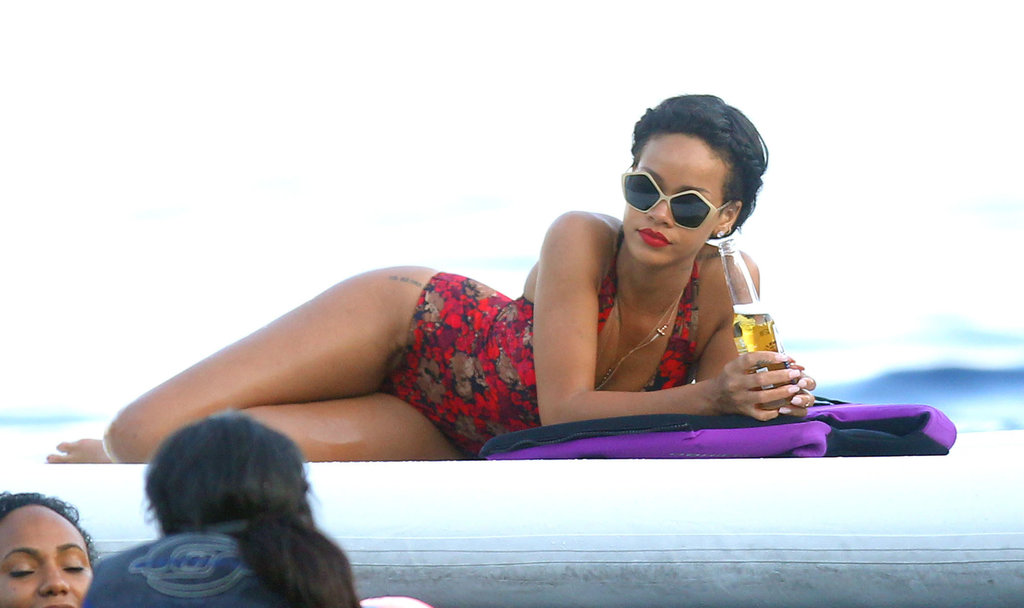 Red lipstick, geometric shades, and a milkmaid braid — Rihanna [25]'s look could easily transition from water games to a nighttime party on the beach.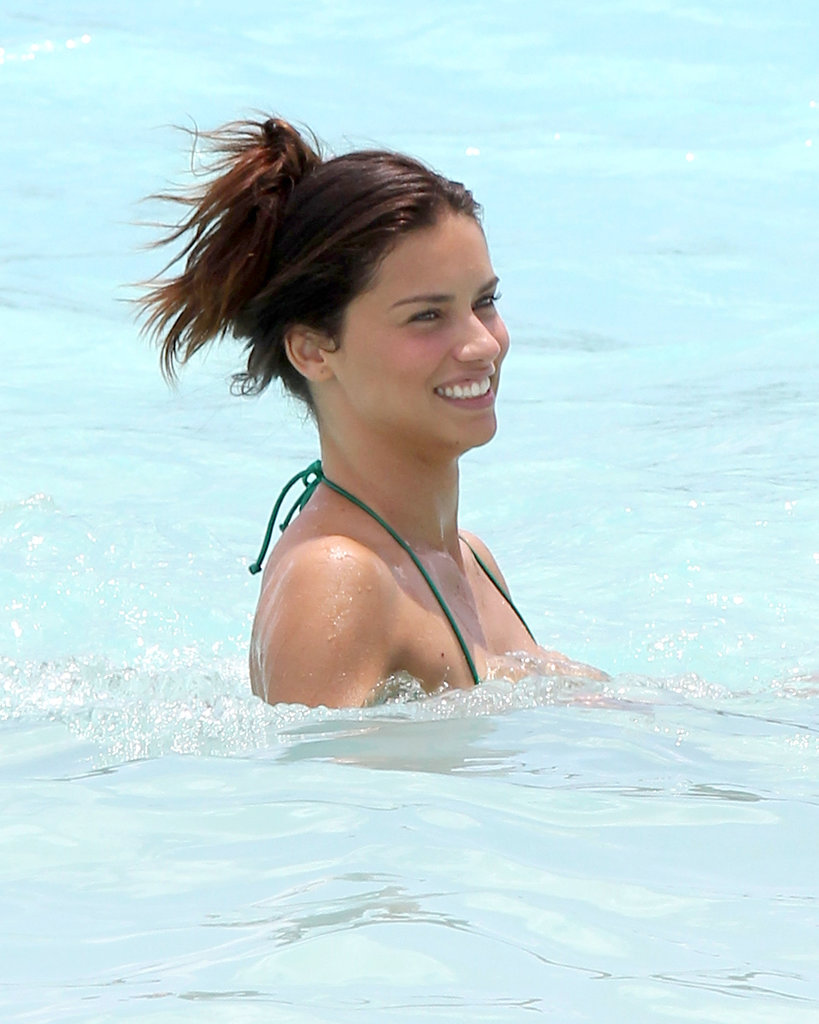 Adriana Lima has mastered the ideal beach style for long hair. Take note, and casually whip your hair up into a clip before you surf the waves.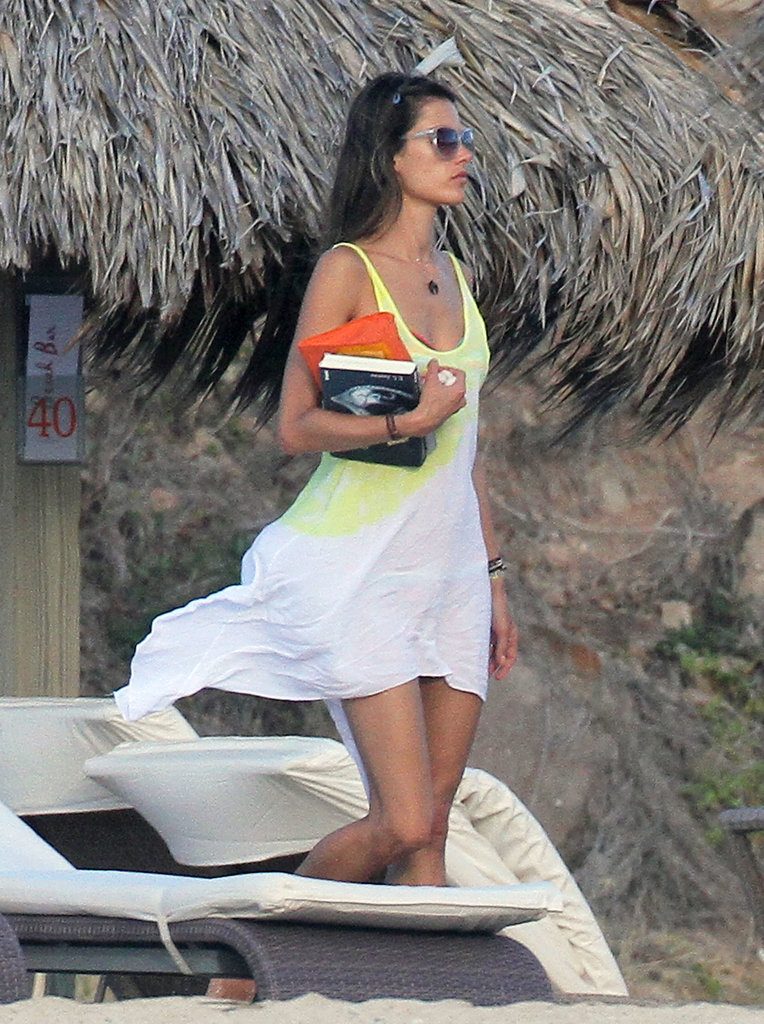 After a long photo shoot on the beach, Alessandra Ambrosio took in some sun with her copy of Fifty Shades of Grey, along with a clip to keep her bangs out of the way.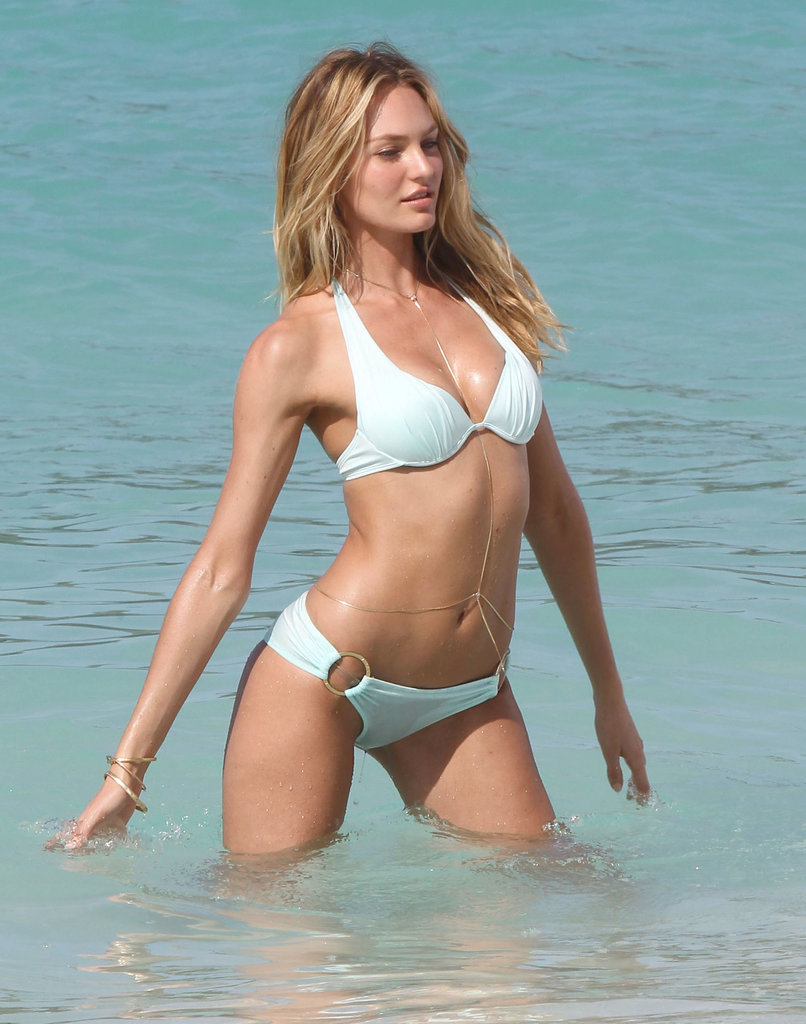 Candice Swanepoel sported windblown waves as she shot a bathing-suit campaign in beautiful blue waters.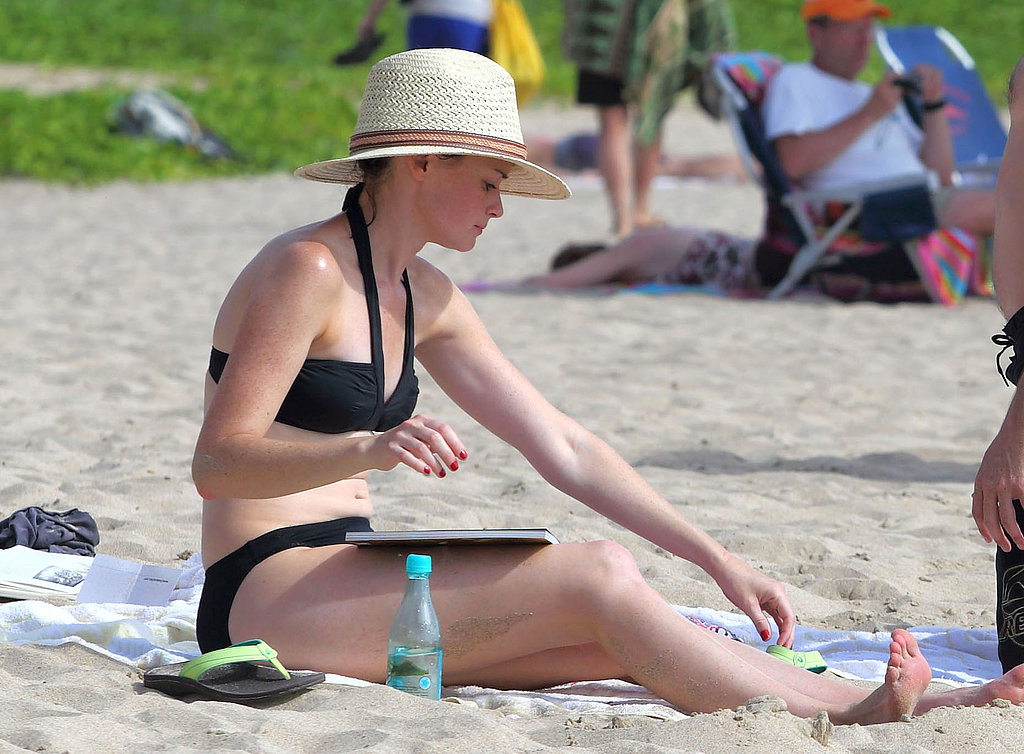 Alexis Bledel protected her fair skin and dark hair while on vacation with a stylish wide-brimmed hat.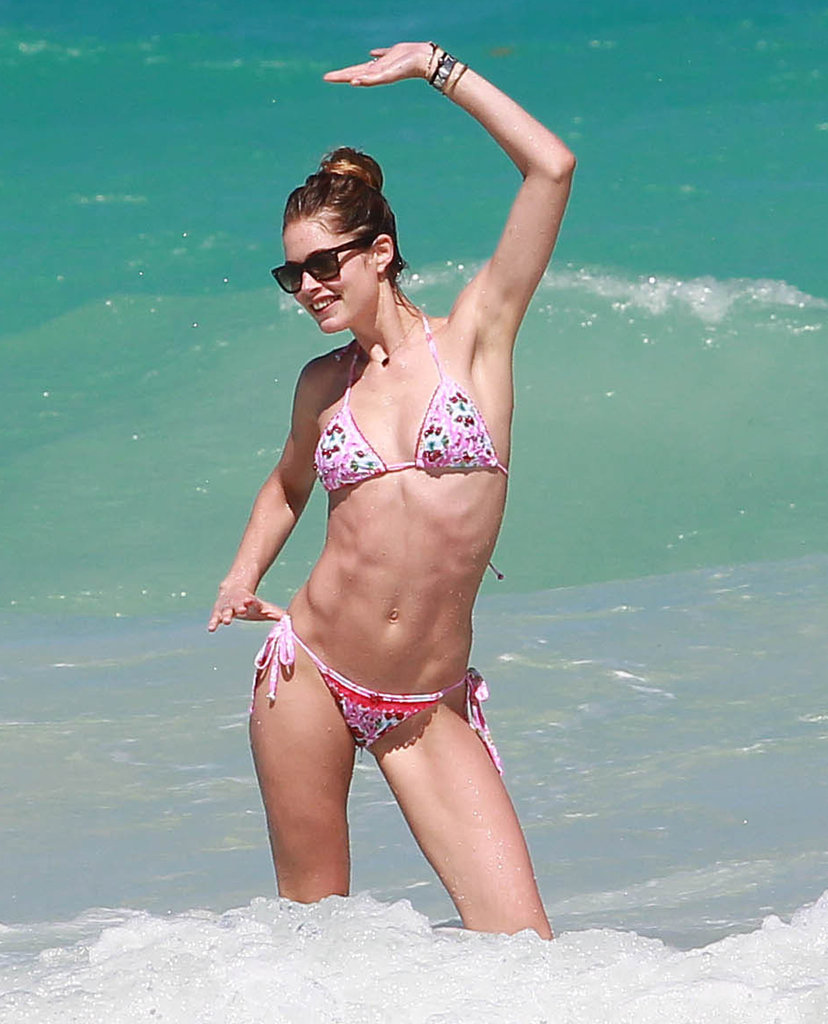 Model Doutzen Kroes was obviously having a good time in the surf with her hair pulled back into a wet topknot.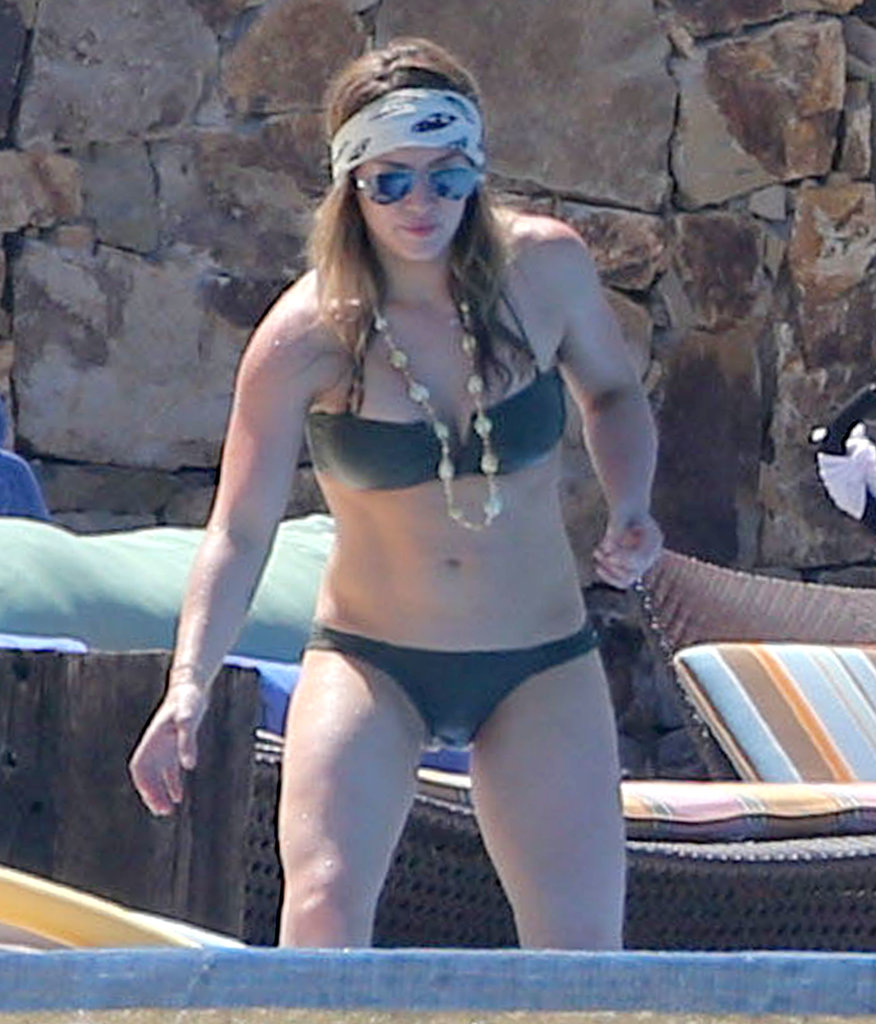 Hilary Duff [26] looked cool rocking a bandanna to keep from melting in the heat.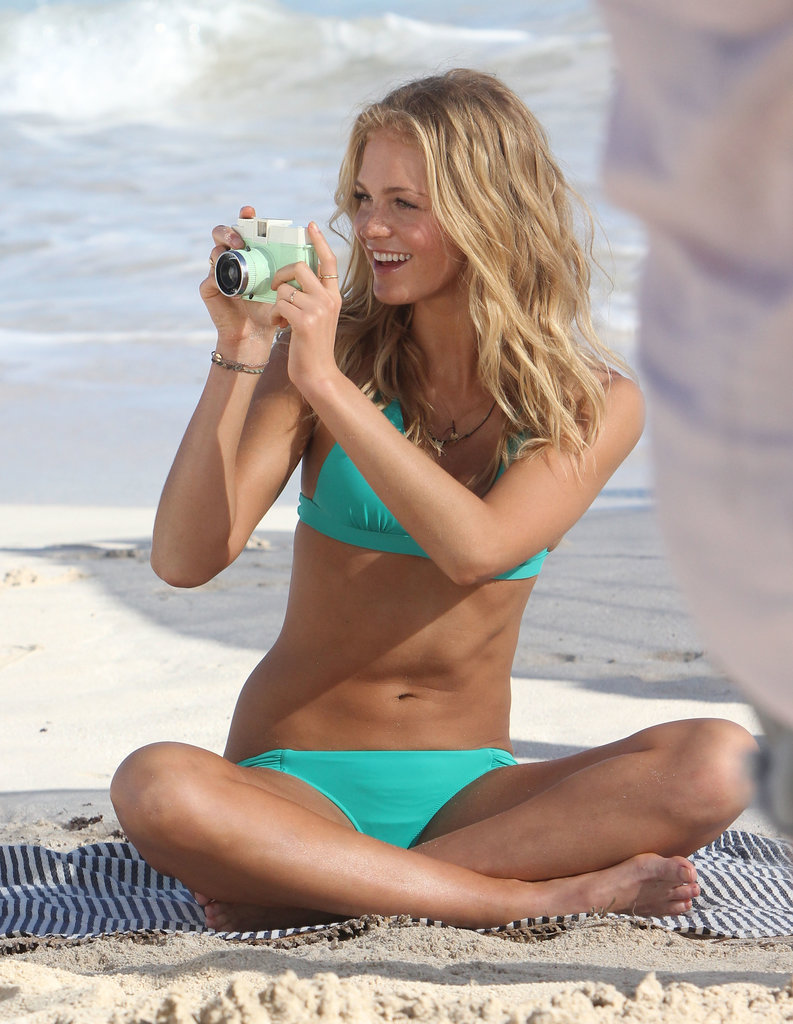 Make sure to steal some seawater for a easy DIY [27] salt water hair spritz, and you're sure to have effortless waves like Erin Heatherton's.
Katharine McPhee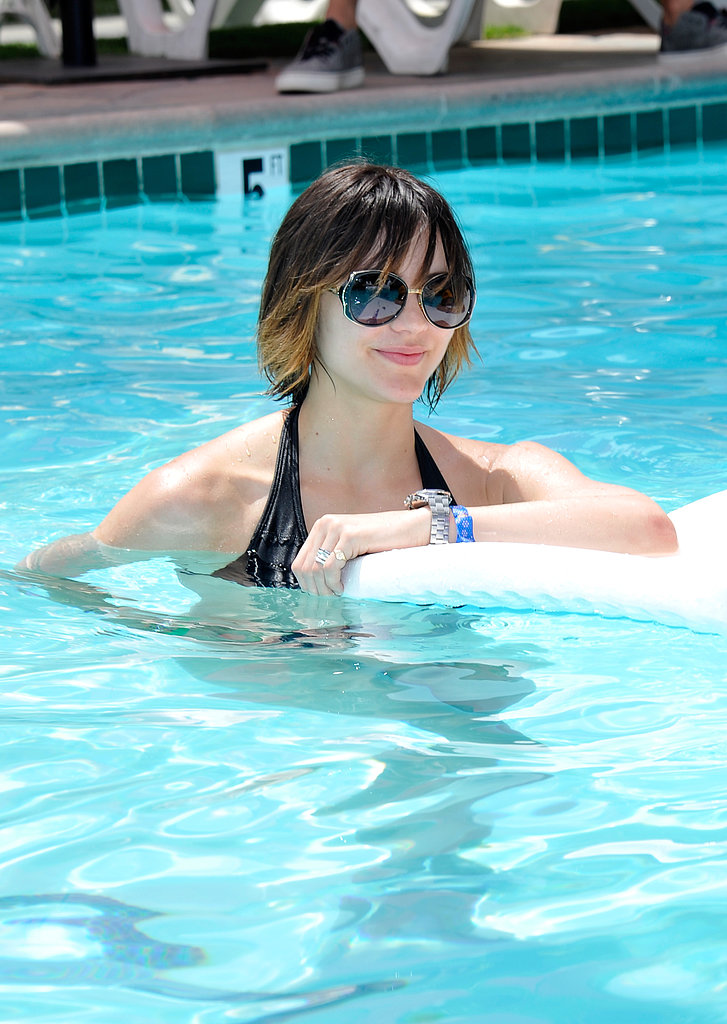 Katharine and her dip-dyed strands took a dip in the pool at a Coachella party in Palm Springs.
Molly Sims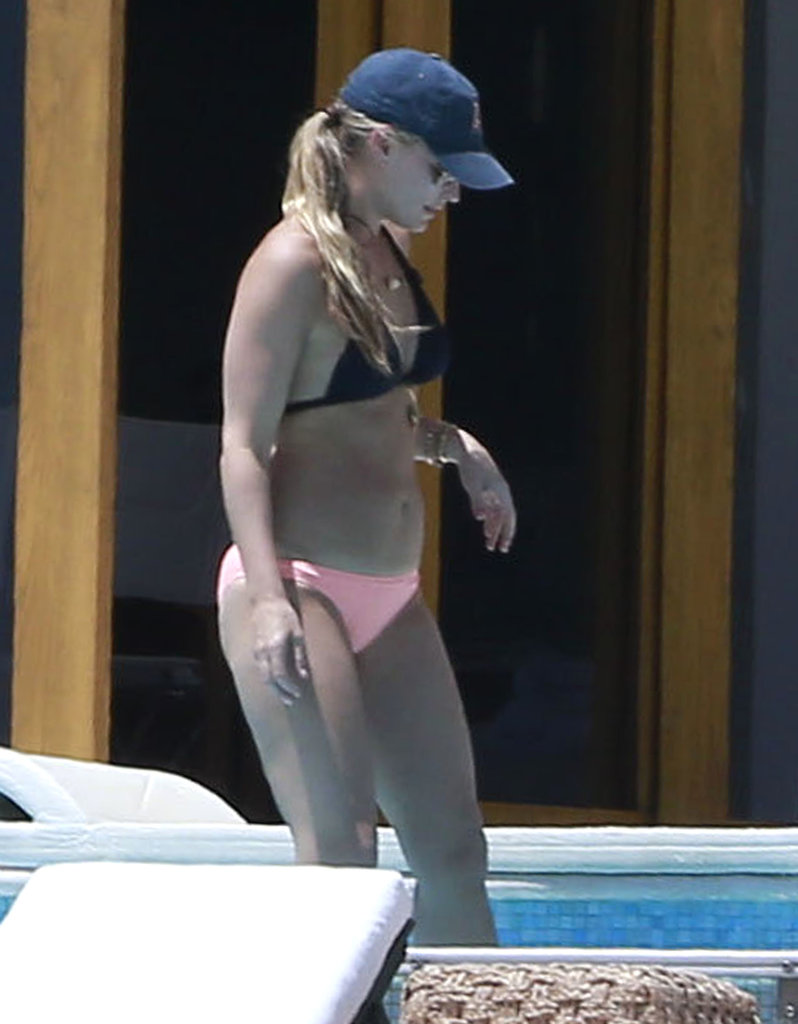 Molly topped her long ponytail with a classic baseball cap for a sporty style while lounging poolside.