Whether it's mastering something new or just letting go of something we always do, the POPSUGAR Beauty team has put together their best resolutions to make 2014 our most gorgeous, masterful, and powerful year yet. Read through, and tell us in the comments what your resolutions are, too!
Go Bold With Lipstick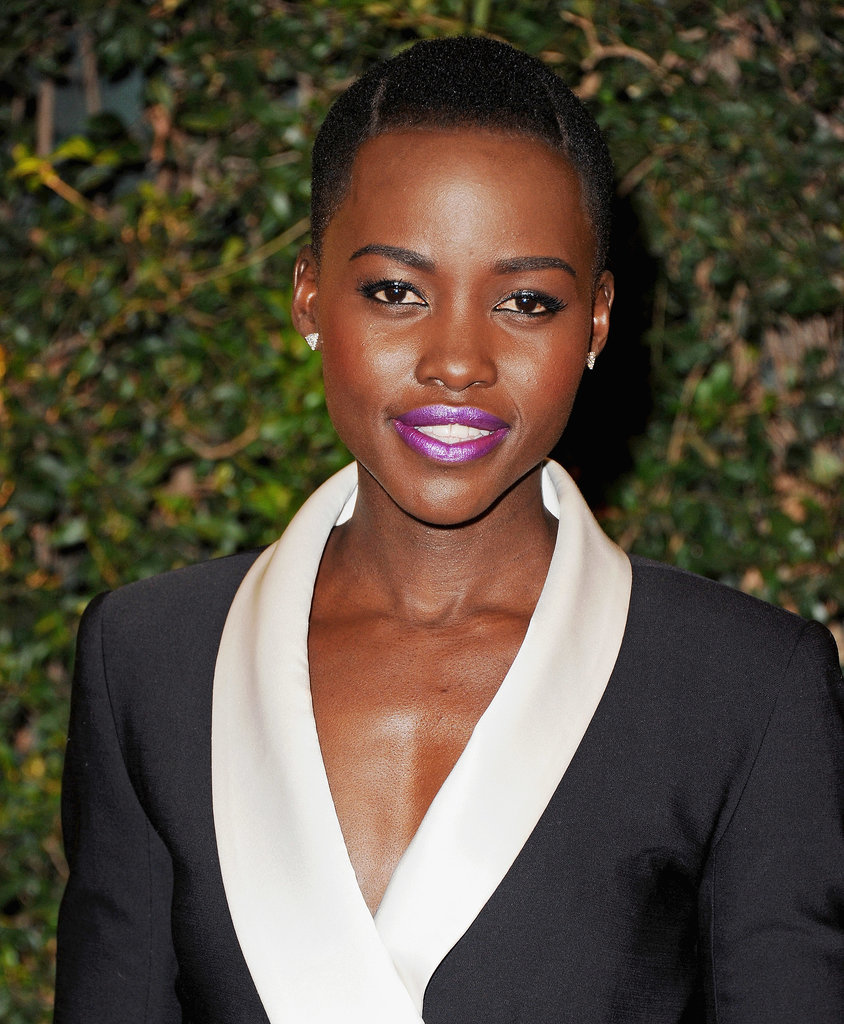 I'm a lip balm addict, but this year, I resolve to wear more bright and boldly pigmented lipsticks during the day — coffee cup rim be damned!
— Melissa Liebling-Goldberg, fashion & beauty director
Keep Track of Makeup Expiration
It's not too surprising, but as beauty editors, we try out a ton of new products. And sometimes, it's hard to remember when exactly I brought that mascara home. So, I'm going to work on a system of dating my makeup so I know exactly when to give it up [1] for a new one.
— MLG
Find a Skin Care Routine — and Stick to It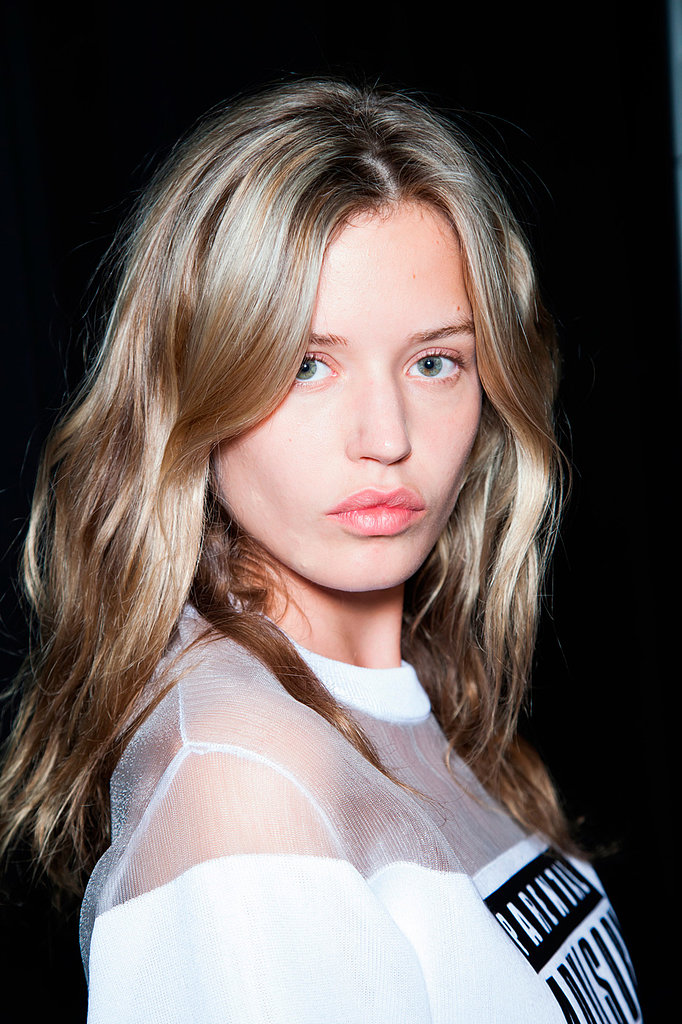 Experts say that you should give your skin care routine at least three months before you start changing things up, but I'm not that patient. The result? I still don't have a good handle on my skin. In 2014, I vow to find a skin care routine and stick to it for at least three months before I start tinkering. I'm certain that this is the year my skin clears up — for good.
— Maria Del Russo, assistant editor
Master the Cat Eye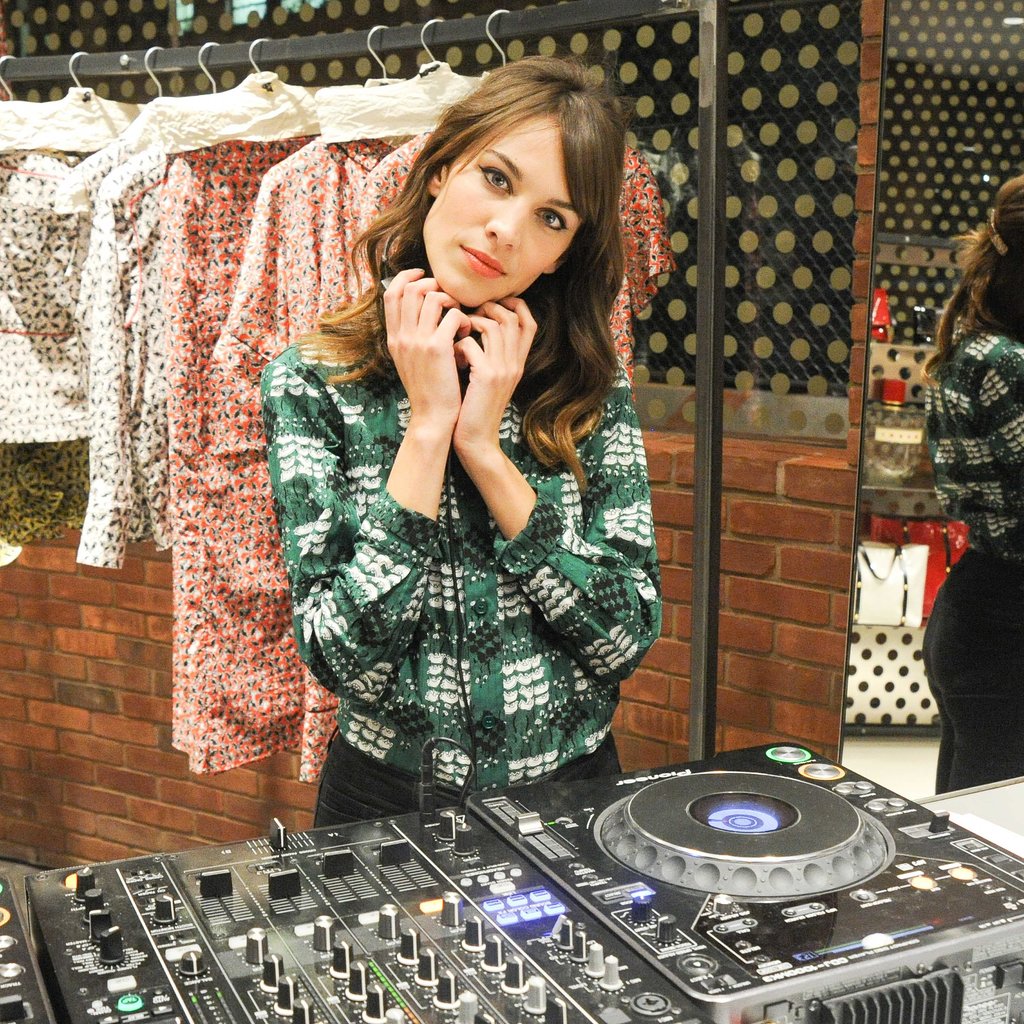 Just because we're beauty editors doesn't mean we can execute some of the more basic beauty looks. Case in point: the cat eye. I've been trying to master the art of this classic for years, but in 2014 I have a secret weapon: some tips and tricks from cat-eye expert Alexa Chung [2]. I've got a good feeling about my look in 2014.
— MD
Attempt My Own Nail Art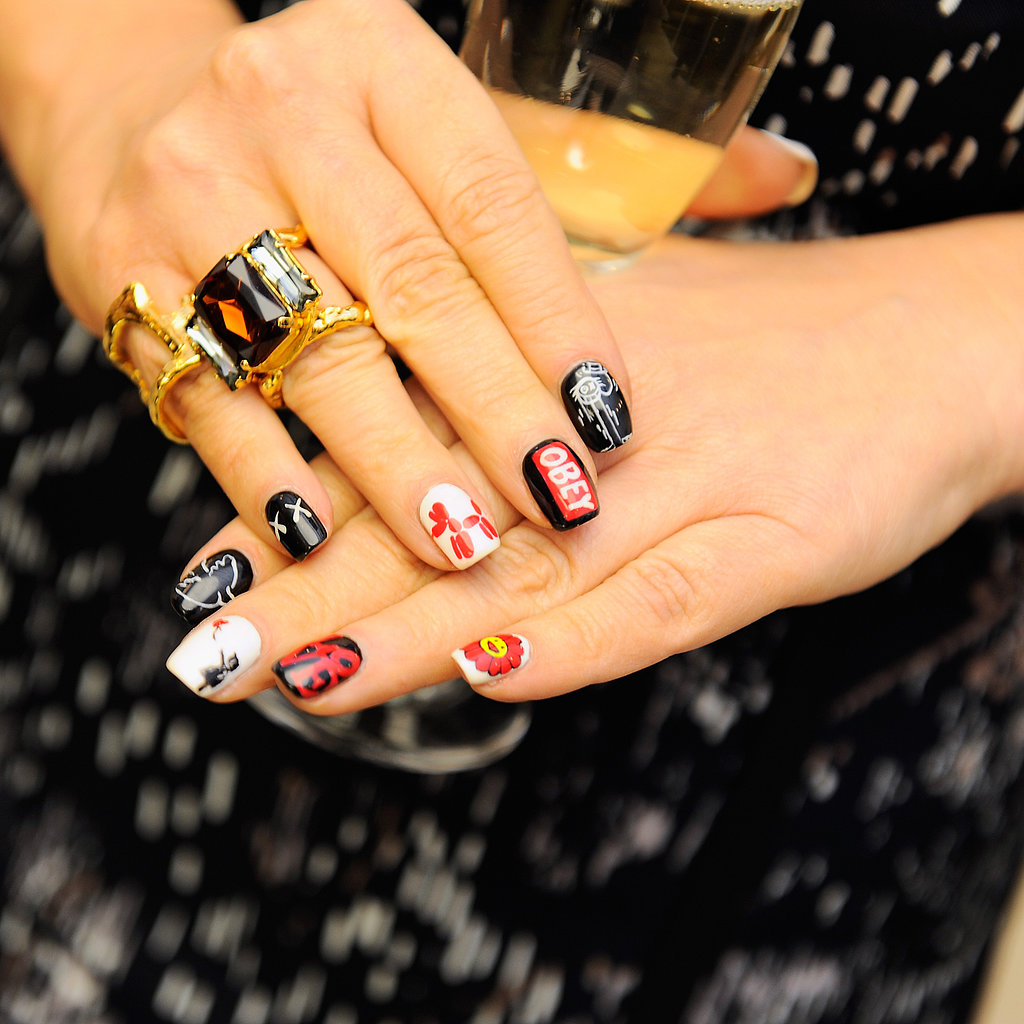 If there is one beauty skill I'd love to finally try in 2014, it's nail art. I've never made an attempt, mostly because I'm afraid my nails will turn out like something you'd find on one of those Pinterest fails sites. But we've got a bevy of easy nail art tutorials [3], so getting my feet wet (and my nails gorgeous) has never been easier.
— MD
Go Makeup-Free Occasionally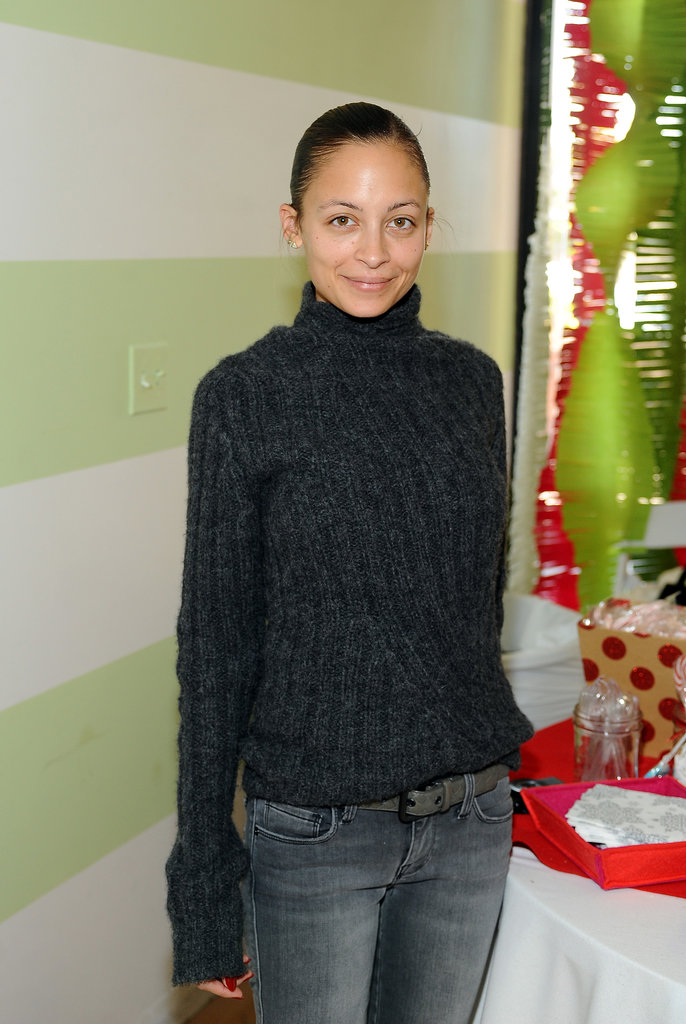 Of course I'm obsessed with painting my face. Why else would I spend my 9-to-5 as a beauty editor? But lately I've been loving the stars who are forgoing makeup on the red carpet [4]. So, I vow to take excellent care of my skin, so that at least one day a week I can go au natural (but that doesn't mean I'm retiring my curling iron — never!).
— Lauren Levinson, beauty editor
Raise My Brows Game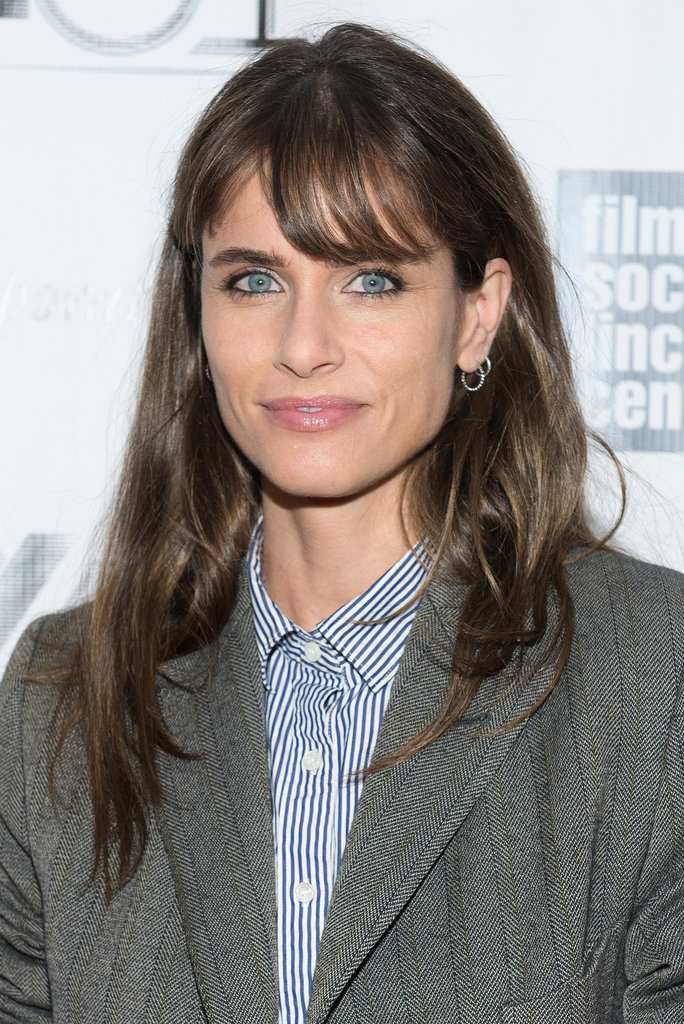 After years of thinking about lashes, lashes, lashes, I'm ready to change it up and center my above-the-nose beauty look on bold (or even brushed-up [5]!) eyebrows. Amanda Peet [6] once told me she barely tweezes, and with her as my inspiration, I will lay off obsessive plucking and test out more brow powders and pencils.
— LL
Try Out Hair Color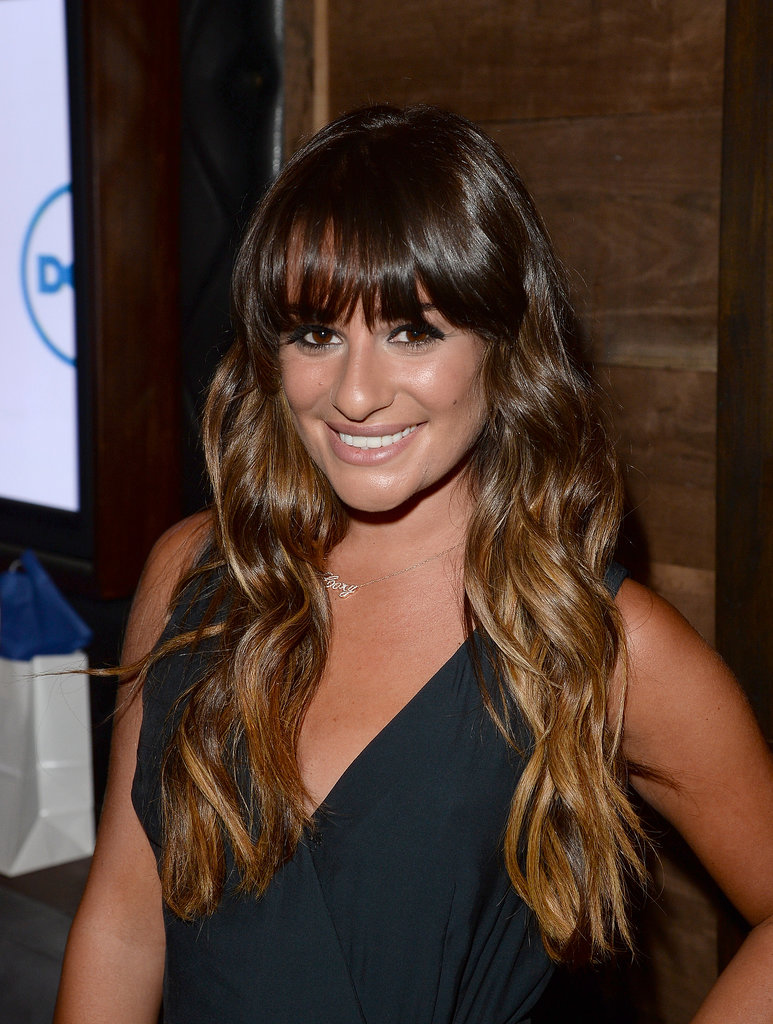 This is hard for me to admit, but I have virgin hair. That means it has never been dyed. While I'm not sure I'm ready to change it up a la Katy Perry [7] style, I wouldn't mind adding some color to my brunette locks — be it subtle, ombré fade, or just a temporary wash-out formula [8].
— LL
Stop Teasing!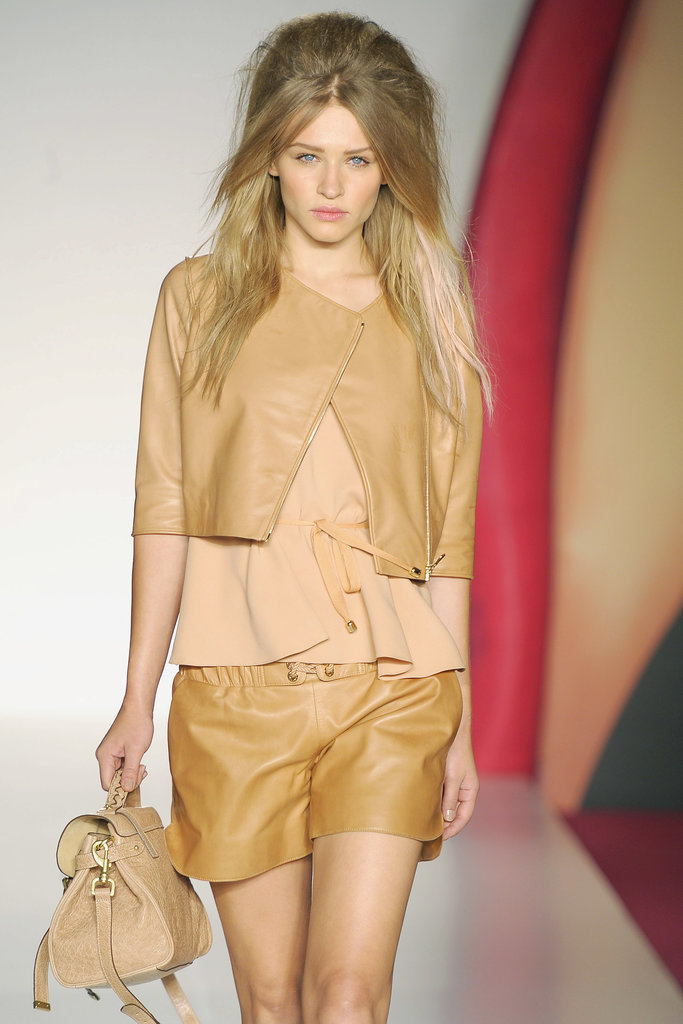 Fact: I like to backcomb my hair. I have a lot, but it's fine, and by teasing it a smudge, it makes my hair look fuller. I know, I know — it's not doing me any favors in terms of my hair health! In 2014, I'm taking on as many volumizing powders [9] and sprays I can get my hands on and putting the comb down.
— Kirbie Johnson, beauty reporter
Remember My Hands and Décolletage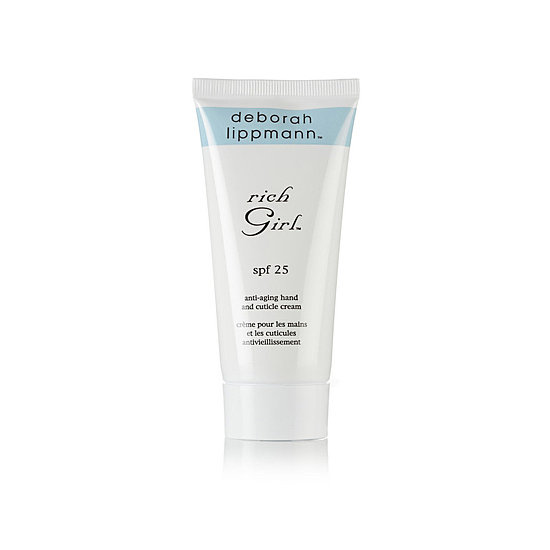 In terms of aging gracefully, prevention is key, especially as I near my 30s. It's easy to skip sunscreen on your hands, neck, and chest, but it shouldn't be! Next year, I'm making sure to take my SPF all the way down, and promise to use my Rich Girl [10] hand cream on a daily basis.
— KJ
Get Scissor Happy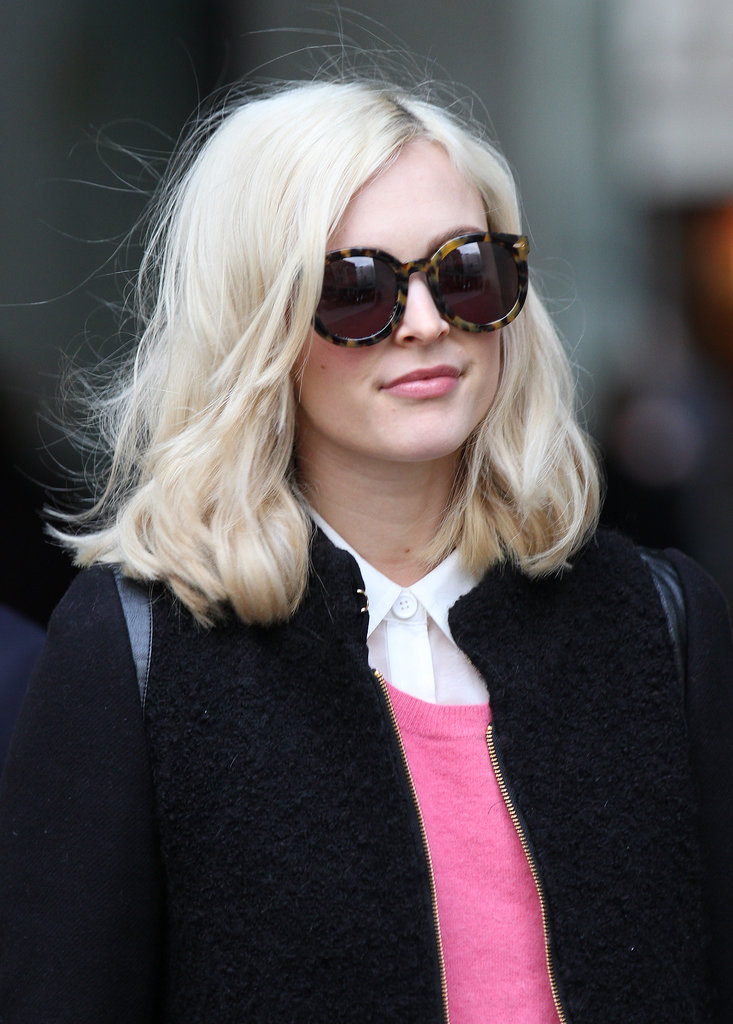 My hair has stayed, relatively, the same since Bush was in office. (George W., that is.) This year, I'd like to stop fantasizing about UK Presenter (and street style maven) Fearne Cotton's choppy, bright blonde lob and transform myself. Time for a change!
— KJ
Embrace Eye Shadow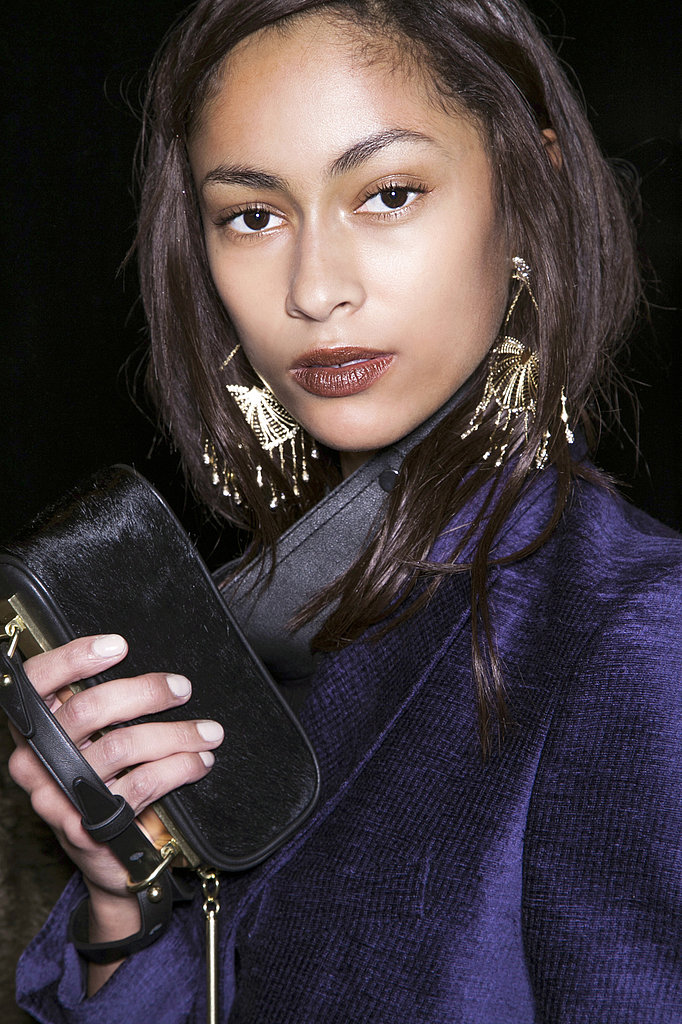 As a beauty editor I have one huge flaw — I'm not a fan of eye makeup. Now, I will rock a bold lip with the best of them. However in 2014, it's my ultimate goal to put my best face on at least three days a week that includes foundation, blush, eyeliner, and eye shadow. Plus, this experiment will probably help me master that no-makeup makeup look that's so popular these days.
— Jessica Cruel, assistant editor
Set a Day to DIY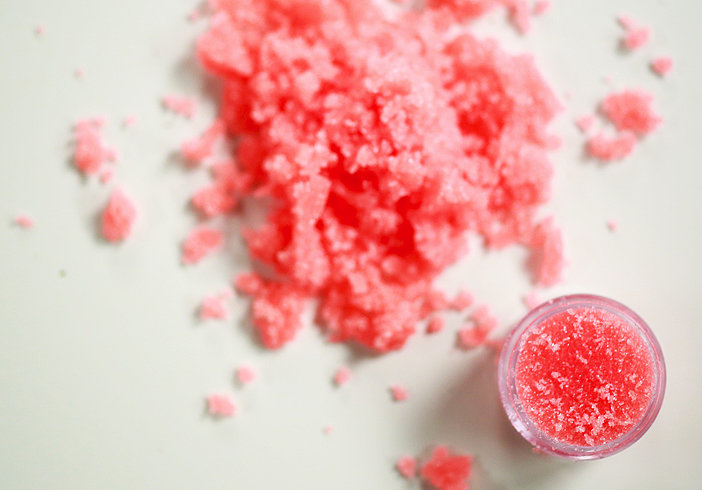 Generally the DIY [11] tutorials on Pinterest amaze and frighten me, but this year I will build out my beauty recipe board. Everything from avocado hair masks to sugar body scrubs have made my to-do list for 2014. So, that means you can expect to see even more at-home recipes on the site from my weekend mixology lab.
— JC
Get Body Conscious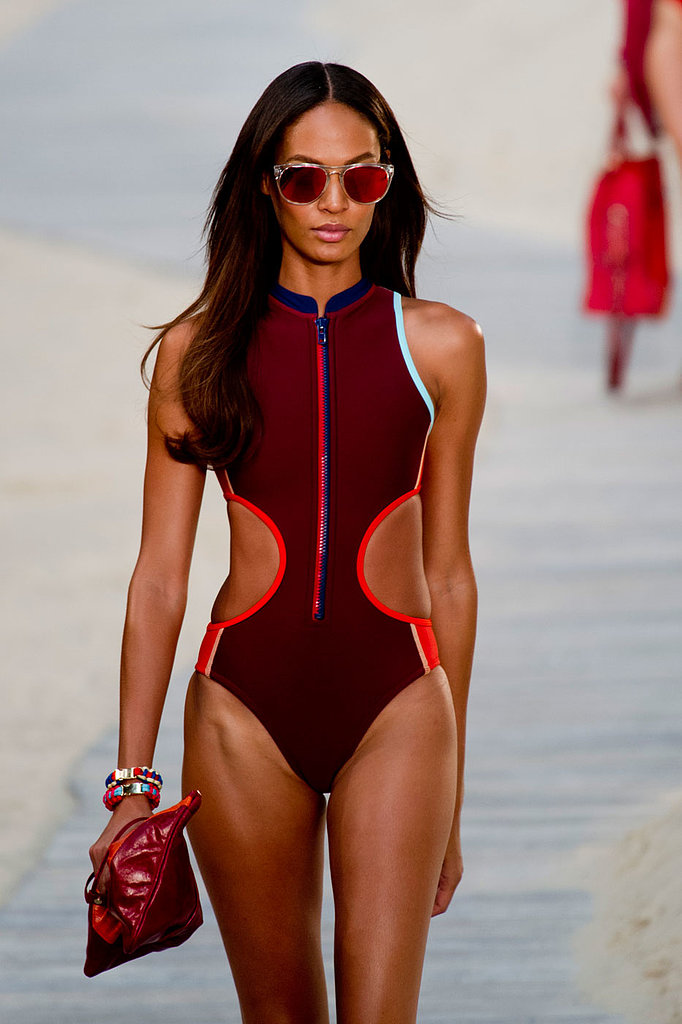 When it comes to antiaging treatments and peels for the face, I am somewhat of an addict, but I tend to neglect everything from the neck down. This year is going to be all about the body. This resolution is way easier to accomplish then my usual lose five pounds declaration because it's not about changing how I look, but polishing the assets I already have.
— JC