Beauty Uses for Yogurt
4 Beauty Uses for That Yogurt That's About to Go Bad in Your Fridge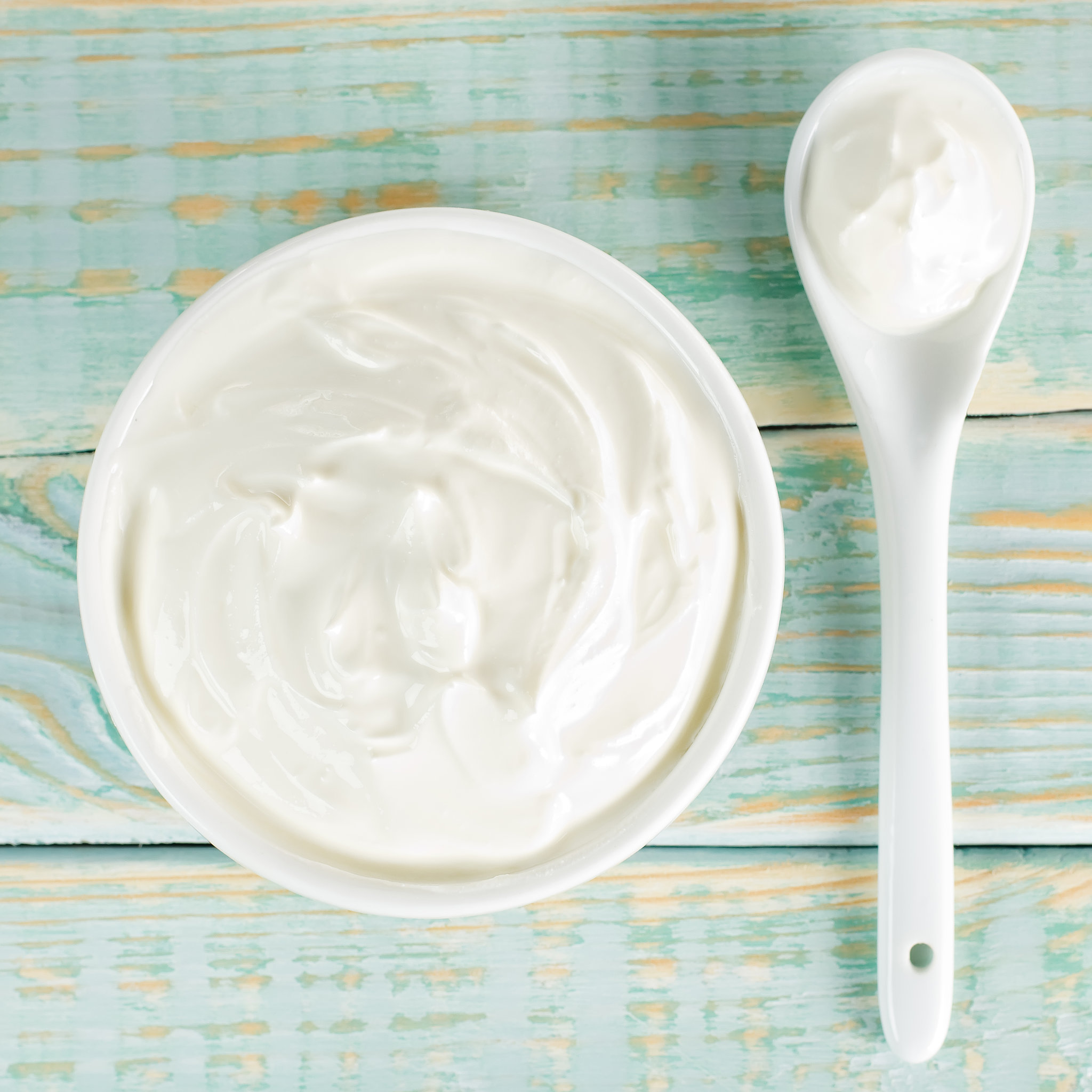 All we have to do is look around the office first thing in the morning to realize how obsessed we all are with yogurt, and why not? Besides being good for our diets and calcium intake, it actually has beauty benefits too. It's rich in protein, which can improve bones and also hair and nails over time. But, if you're not into eating it, there are plenty of other ways to benefit.
Hands: Create a sweet soak by adding one tbsp. honey to a cup of plain yogurt. Honey's a natural humectant, which will help to retain water to help keep the skin soft and smooth.
Face: Spread plain yogurt on your face to tighten pores and cleanse your skin before rinsing with lukewarm water after 10 minutes. After all, this treat includes lactic acid – an alpha hydroxy acid (AHA) – which is milder than other exfoliants but still rejuvenates your skin.
Scalp: Did you know yogurt can be used as a conditioner? Simply bring a container of plain yogurt into the shower and rub it into your wet hair and let sit for 10-15 minutes before rinsing. The active cultures can relieve an itchy scalp and help combat dandruff in the process.
Feet: If you even have any yogurt left after all the other ideas, you can mix in one-half cup of finely ground walnuts and use this as a scrub to improve the texture of your skin, relieving dry patches and calluses. The yogurt adds moisture once again and the nuts help exfoliate rough spots. PS, while you're rubbing it on your feet, you're still treating your hands, too – bonus!