The year 2014 is upon us, and we're ready to start it off with the best hair, skin, and makeup ever. Whether you're looking to dabble in a different moisturizer, test out a fresh polish, or just fight the winter blahs with highlighter, we've handpicked the best new products out there. As for that resolution you made not to go shopping? Well, you have to break it eventually — so why not start right about now?
Soap & Glory Body Cream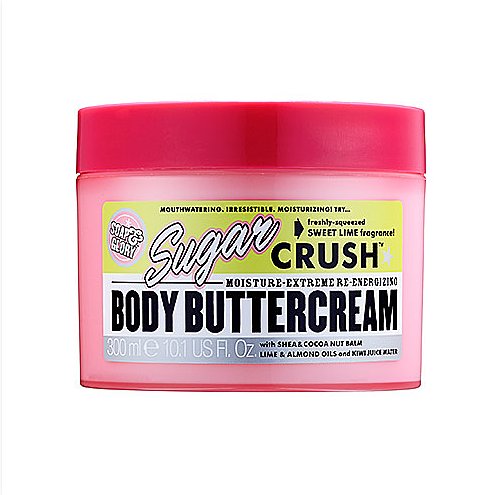 I'm already missing the beach and palm trees from my holiday vacation in Florida. So I'm relying on this tropical, lime-scented body butter to keep my skin looking as hydrated as it did in the Southern heat. A concoction of coco butter, almond oil, coconut oil, kiwi juice, and lime tree blossom extract will do just the trick. Soap & Glory Sugar Crush Moisture Extreme Body Cream [1] ($20)
— Lauren Levinson, beauty editor
Lancome Blush and Glow Trio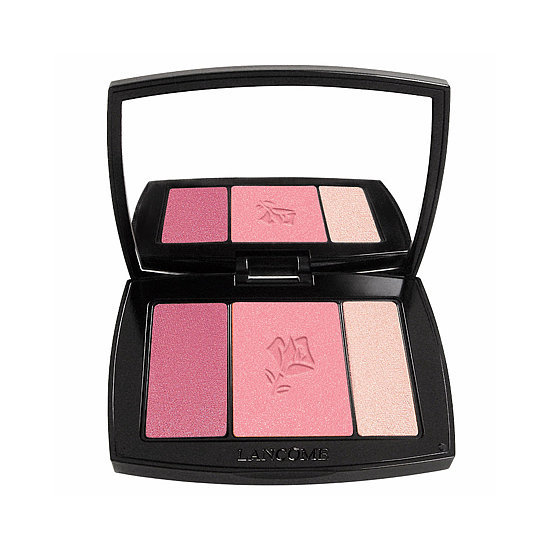 Even though a makeup artist has never told me that it's more effective, I love to layer my blush. That makes Lancome's Blush and Glow Trio in Ménage à Trois Flush [2] ($42) the perfect palette for me. The deepest shade mixed with the middle blush is ideal for my darker skin tone, and I use the lightest pastel as a highlighter. Just label me a true blush artist.
— Jessica Cruel, assistant beauty editor
St. Ives Lotion Spray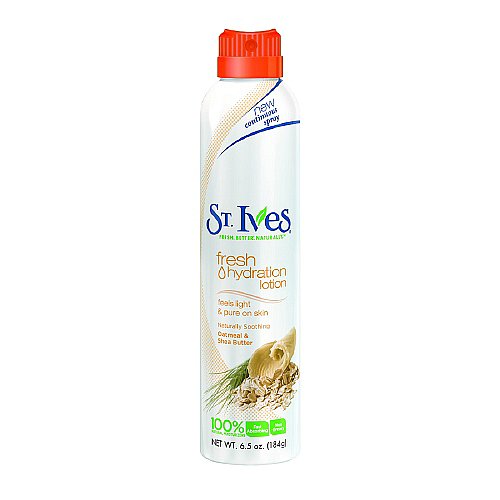 You know how you always miss a spot when you put on sunblock? I have that same issue with lotion for my brutally dry skin. So, I'm avoiding the random rough patches this winter with St. Ives Lotion Spray Soothing Oatmeal & Shea Butter [3] ($8), which goes on in a fine mist that helps ensure an even and total application.
— Melissa Liebling-Goldberg, fashion & beauty director
Alexa Chung Eye Do Mascara and Liner Set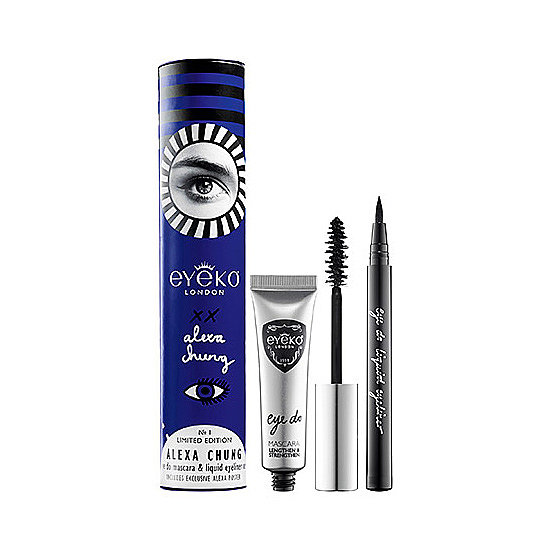 I've spent years envying Alexa Chung's effortlessly chic beauty look, but now it's even easier to try and mimic her cool-girl style. Alexa has collaborated with Eyeko [4] on a set of eyeliner and mascara [5] ($39) that is hitting shelves this month. Thanks to the easy flow of the inky pen, even the most artistically challenged of us (like yours truly) can create an Alexa-inspired cat eye.
— Maria Del Russo, assistant editor
Herbal Essences Dry Shampoo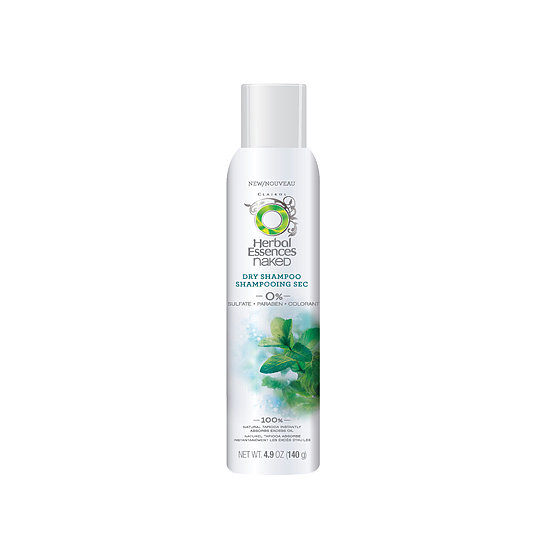 Feel naked — as in stripped of sulfates, parabens, and colorants. Herbal Essences Naked Dry Shampoo [6] ($5) does what any dry shampoo is meant for — absorbing oil — but works as an exquisite texturizing volume spray, too. Sometimes drugstore dry shampoos can smell too powdery, but this scent could double as your perfume.
— Kirbie Johnson, beauty reporter
Perricone MD OVM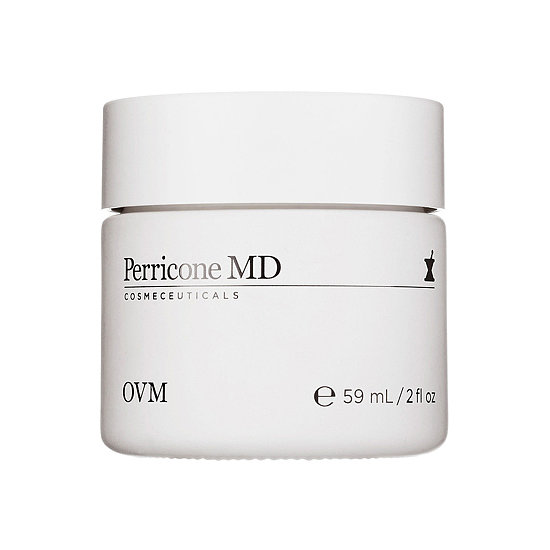 Egg is a well-known source of protein that you'll find in many DIY [7] hair recipes, but Perricone MD has harnessed the egg in another way via this new antiaging moisturizer, OVM [8] ($165). Retinols are mixed with the plumping power of the eggshell membrane — minus any stinging.
— JC
Tarte Palette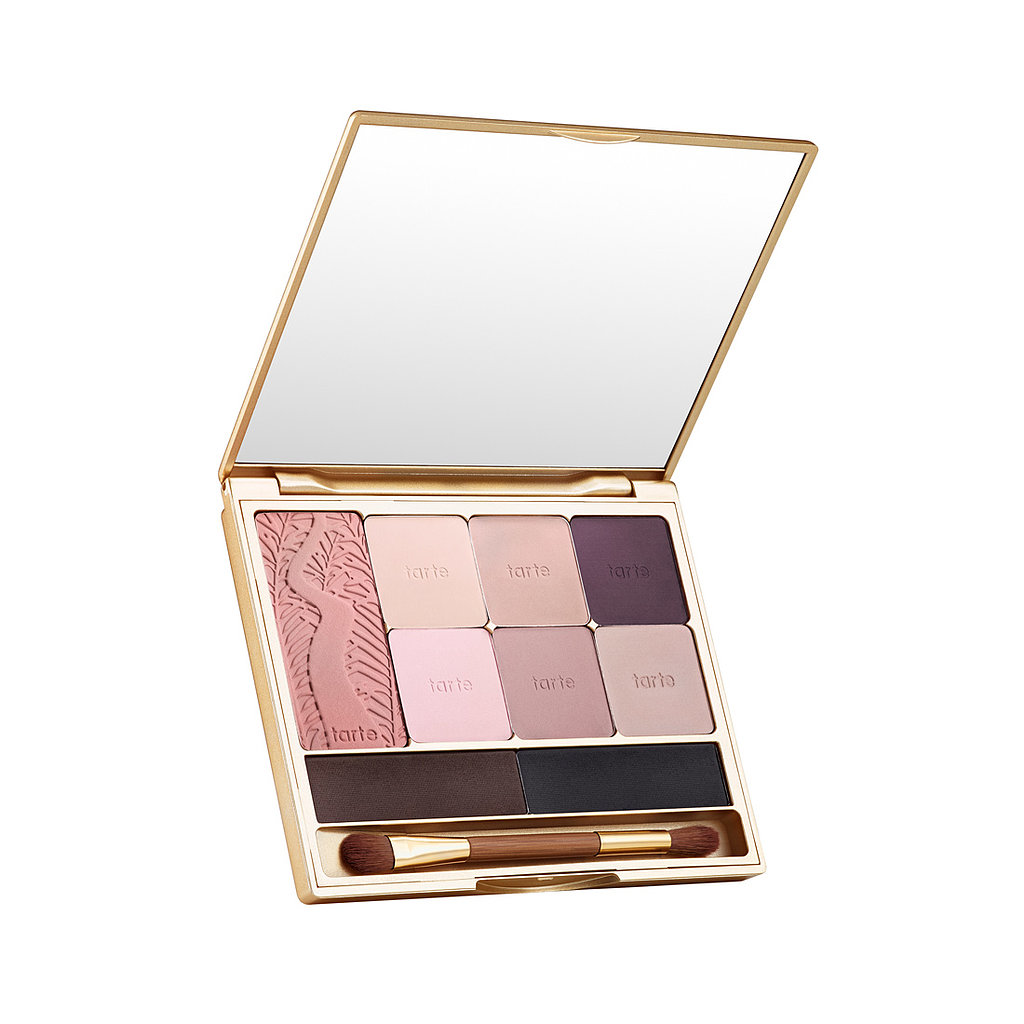 It's all about matte in 2014, and Tarte's Mattenificent Eye and Cheek Palette [9] ($36) has everything you need to get the perfect on-trend eye look. One cheek hue, six eye colors, and two liner powders come together in some seriously gorgeous packaging — and the rosy colors will instantly warm up ashy skin. We're thinking about Spring already . . .
— MD
Benefit Lollitint

Guess the beauty geniuses at Benefit must have known that Radiant Orchid would be the Pantone color of 2014 [10], because their new Lollitint [11] ($30) is a "candy-orchid" shade that is right on trend. The stain goes on a pale lilac that flatters a variety of skin tones; and like all the brand's other stains, stays on for hours.
— MLG
Shisheido Lacquer Gloss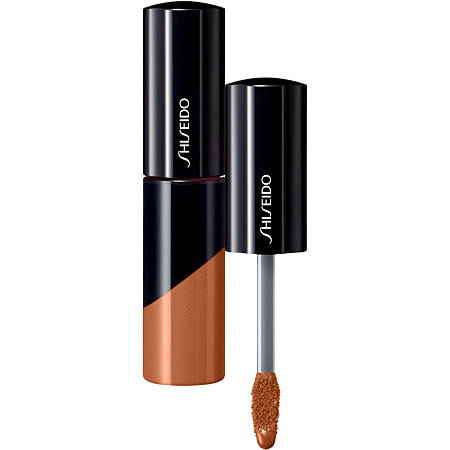 After spending a season wearing red, pink, and even purple lipstick [12], I'm ready to give bold colors a break in favor of this neutral sheen. But I know when corals and oranges take over as Spring's It colors, I can layer this lip gloss over them for a red-carpet ready effect. Shiseido Lacquer Gloss [13] ($25)
— LL
Chanel Le Blush Crème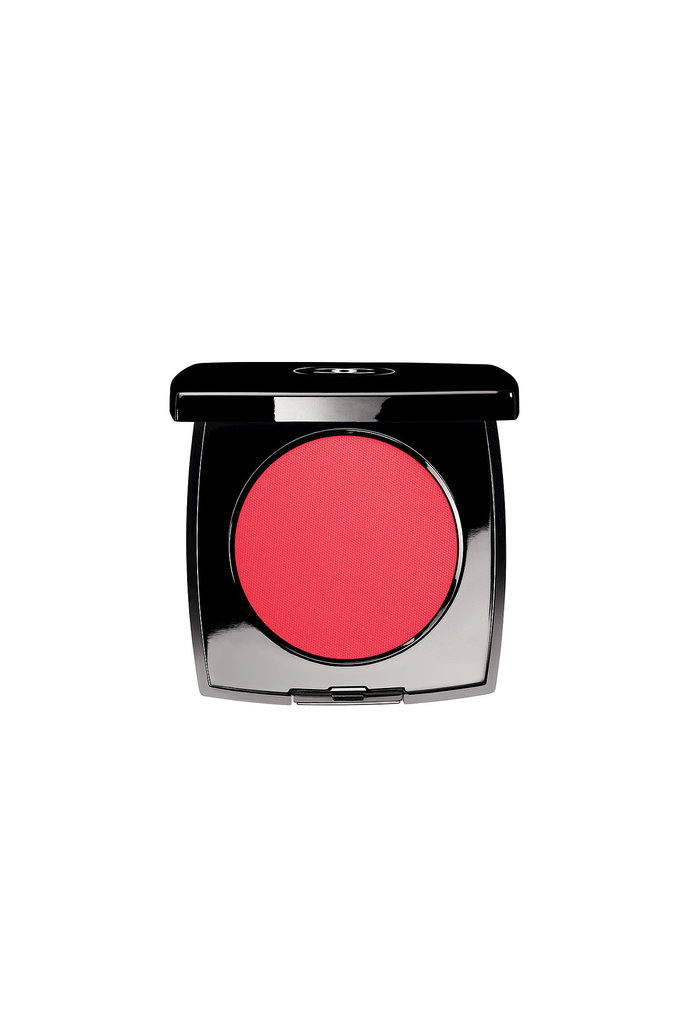 I'm a little too uncoordinated to ski successfully (read: so much falling down), but that doesn't stop me from wanting that adorable ski bunny flush. Enter the Chanel Le Blush Crème in Chamade [14] ($38), which goes on sheer for a perfect Alpine look, without the bumps and bruises.
— MLG
Ren Cleansing Balm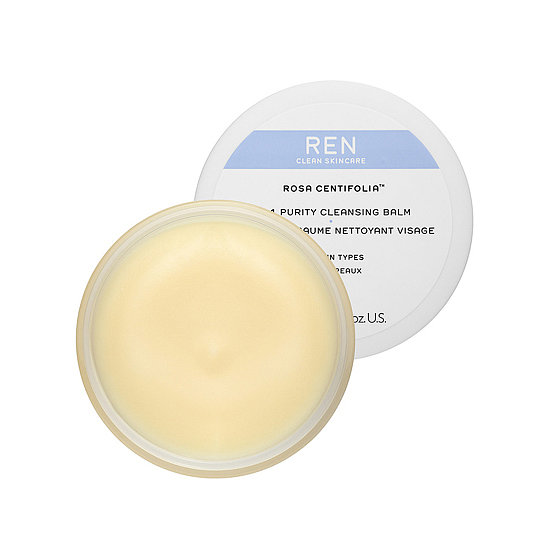 Ren Rosa Centifolia No. 1 Purity Cleansing Balm [15] ($48) melts away makeup, cleanses, and hydrates the skin in one fell swoop — a perfect remedy for dry Winter weather. To use it, warm up the balm in your hands, apply to your skin, and wipe it away with a muslin cloth.
— KJ
Gwen Stefani For OPI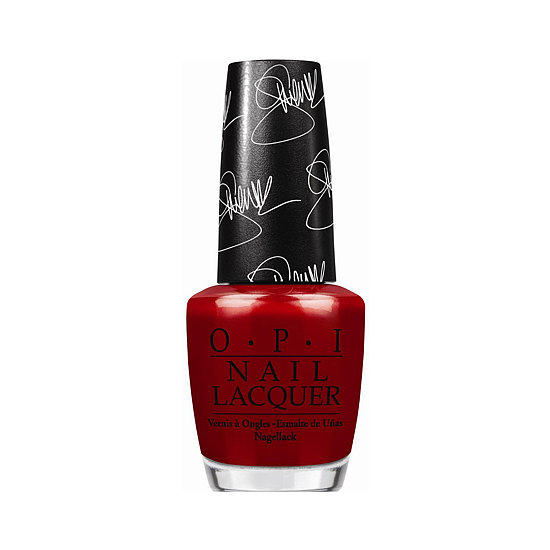 It's rare to see Gwen Stefani [16] without her signature red lipstick (in fact she even created a special hue for L'Oréal a while back). So, of course, out of all the colors in her polish collection with OPI, I'm lusting after the crimson hue. All this month I'll be wearing it Over And Over A-Gwen ($11, available in salons) — get it?
— JC
Revlon CC Cream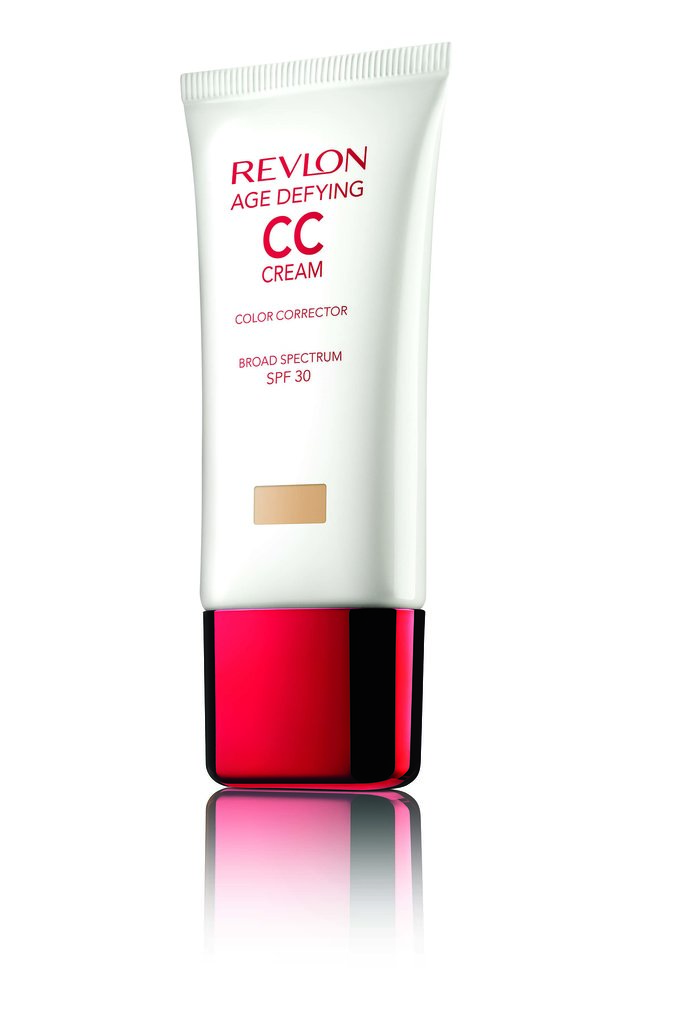 Olivia Wilde recently told me [17] this is her favorite product in Revlon's New Age-Defying line, and I have to say, it's mine, too. I love CC creams like this affordable one, because I can throw the small tube in my bag when I'm on the go (like early morning gym workouts), and it tackles a slew of skin problems: evening skin tone, moisturizing, and providing SPF. Revlon Age Defying CC Cream [18] ($14)
— LL
Jordana Best Lash Mascara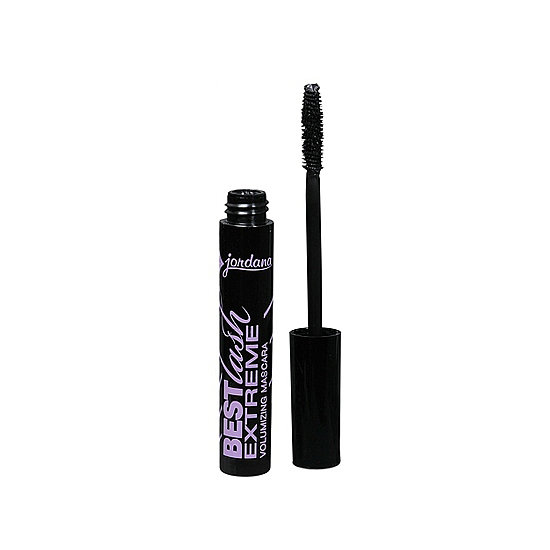 When I left for Thanksgiving without my favorite designer mascara, I was seconds from a meltdown. That was until my friend's little sister — who has gorgeous lashes — recommended Jordana Best Lash Extreme Mascara [19] ($3). I was shocked she had it, as I couldn't find it anywhere. And for good reason: yes, it costs less than a sandwich, and yes, it works amazing.
— KJ
Julep Bare Face Cleansing Oil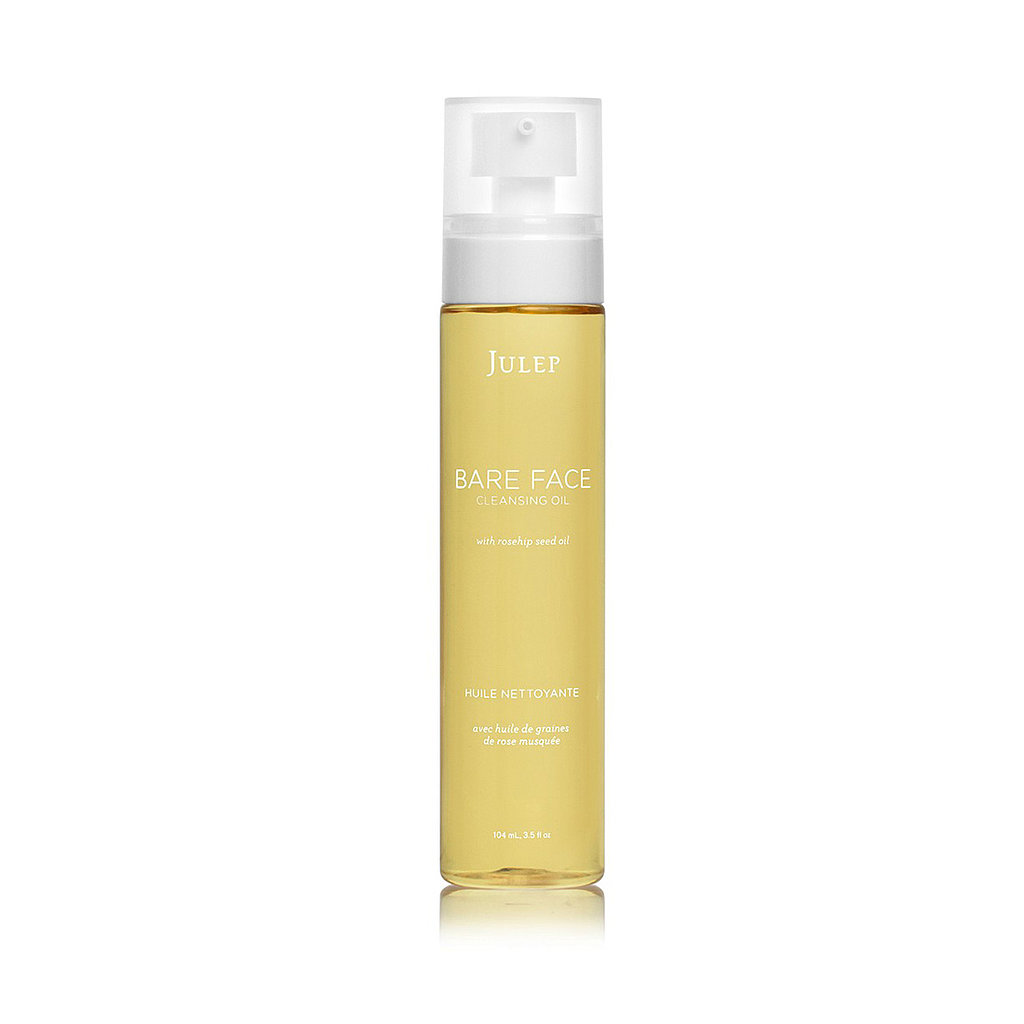 Because I've got oily skin, the thought of voluntarily slathering my face in oil seems more than a little counterintuitive. But since using Julep Bare Face Cleansing Oil [20] ($28), I am a convert. This stuff not only melts makeup away in one swipe, but it's left me with some of the softest, cleanest-feeling skin I've ever had.
— MD
Black Up Cc Cream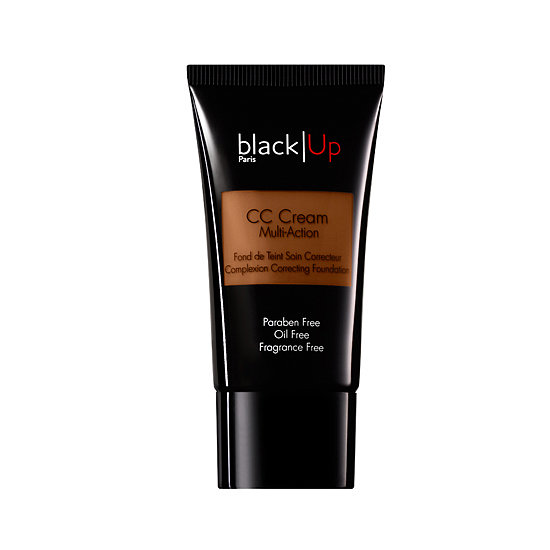 I stand by my assumption that if it's French, it's usually better (think: Champagne). Recently, a new abroad brand that specializes in products for African American women came across my desk, and the Black Up CC Cream [21] ($39) has already made my favorites list. The formula comes in five shades for darker skin, and it targets dark spots and hyperpigmentation. I feel like it's been tailor made.
— JC
Nail Rock Foil Manicure Kit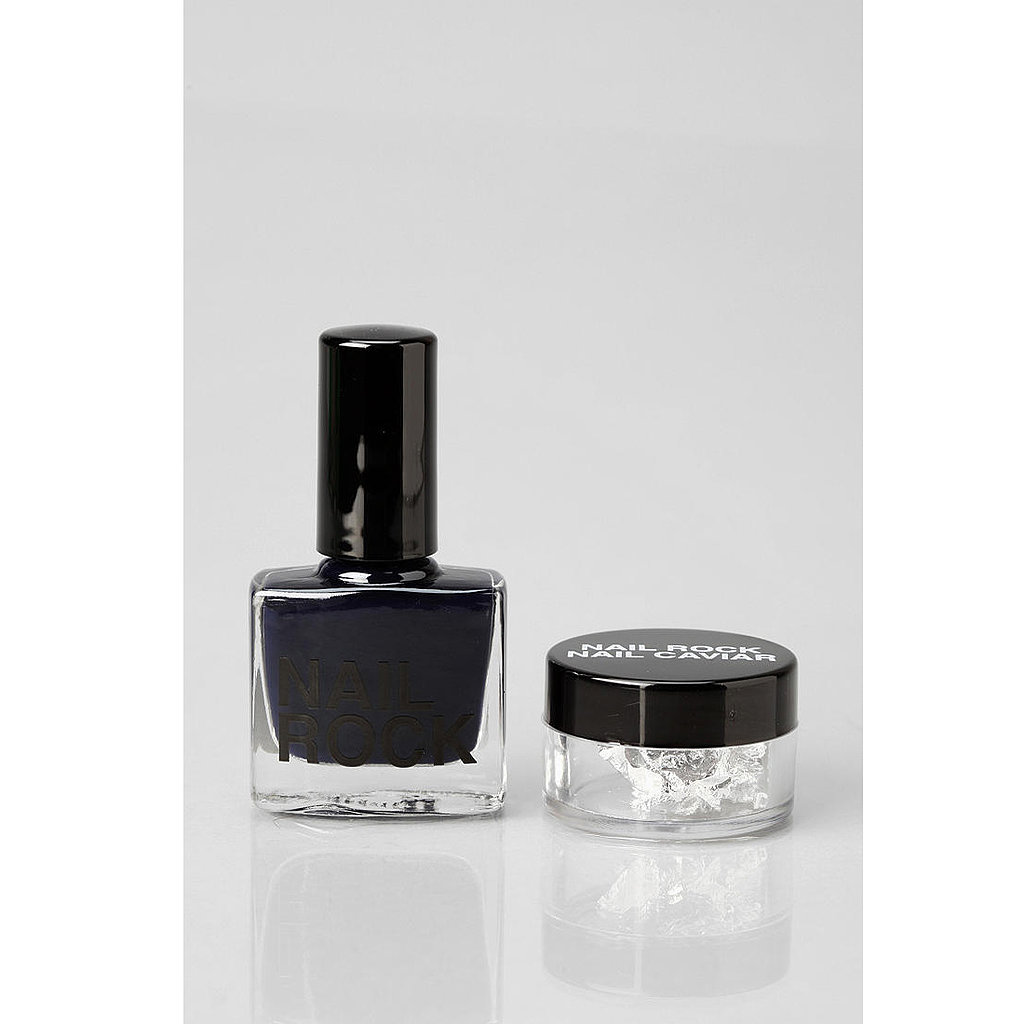 My New Year's resolution is to try to embrace nail art just a little more, and Nail Rock's Foil Manicure Kit [22] ($8) is making that resolution a little easier. All you have to do is paint on one coat of the polish and top it with the matching metallic foil. Voila! Instant 3D manicure. Zooey Deschanel [23], you've got some competition this year.
— MD
Kiehl's Hydrating Masque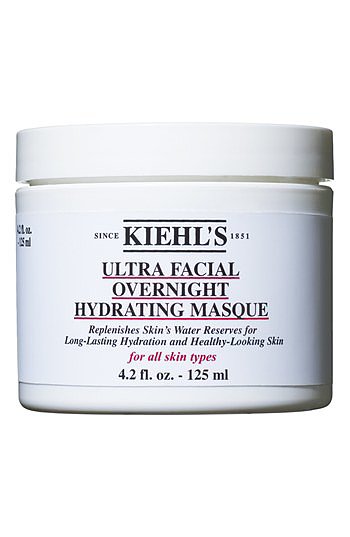 January (especially in NYC) calls for a more aggressive night cream. That's why I'm a fan of overnight hydration masks, which are basically just heavier, harder-working moisturizers. One thick coat of this creamy concoction before bed leaves me with a baby-smooth face in the morning. Kiehl's Ultra Facial Overnight Hydrating Masque [24] ($35)
— LL
MAC Huggable Lip Color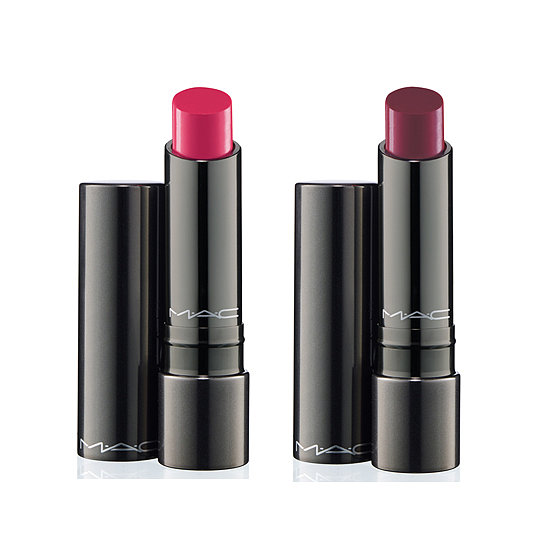 Things I need in life: SPF 30, my headphones, and lip color that lasts. Problem is, finding a lipstick that stays put and doesn't flake is like asking for a three-headed cat: people are going to give you major side-eye and send you on your way.
MAC's new Huggable Lip Color [25] ($20) has a gel base, which equals smooth application and shine, but it "hugs" the lips for up to six hours of bright color. Try Commotion or Out For Passion.
— KJ
Josie Maran Pure Argan Milk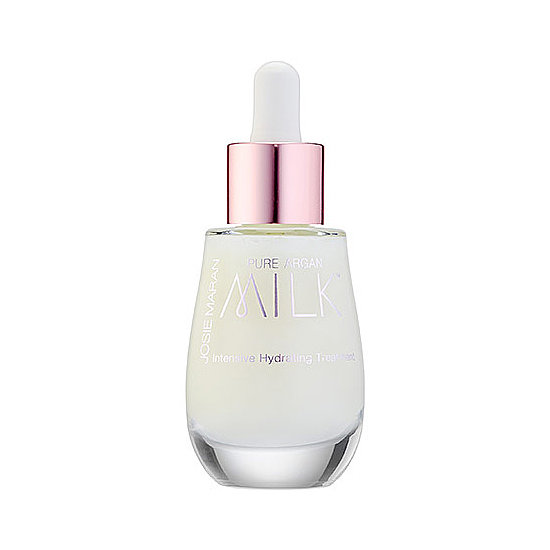 What happens when you mix oil and water? They don't mix, but they do make for an ultrahydrating skin treatment. Josie Maran Pure Argan Milk [26] ($56) has both for a lightweight treatment that moisturizes like no other.
— JC
Giorgio Armani Belladonna Highlighter Palette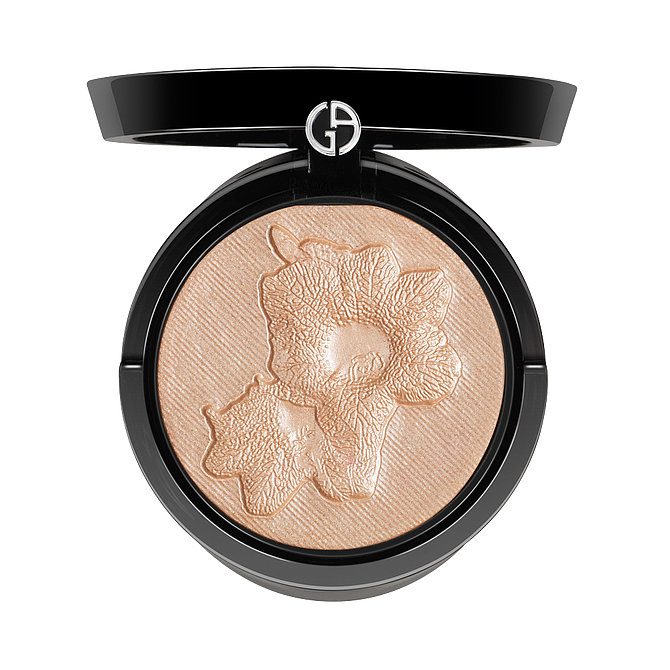 Nothing like hours of sitting indoors with the heat blasting to give your skin a less-than-ideal lack of lustre. A sweep of the brand-new Giorgio Armani Beauté Belladonna Highlighter Palette [27] ($88) will change all of that. The gel-based formula is filled with micropearls that will make you look glowing.
— MLG