When it comes to your makeup bag, drugstore beauty is, well, a beautiful thing. From face wipes to lip balms to frizz serums, we've rounded up our favorite products that won't break the bank. They're all under $10, and they're all right here.
Jump to:
[Dry Shampoo [1]] [Mattifying Products [2]] [Acne Products [3]] [Travel-Size [4]] [Body Wash [5]] [Frizz Serum [6]] [Hair Treatments [7]] [Classic Glamour [8]] [Bold Lips [9]] [Manicure Must Haves [10]] [Lip Balm [11]] [Hair Oil [12]] [Mascara [13]] [Shampoo [14]] [Eyeliner [15]] [Deodorant [16]] [Hair Spray [17]] [Face Wipes [18]] [Eye Shadow [19]] [Brushes [20]] [Blush [21]] [Brows [22]] [Hand Cream [23]] [Concealer [24]] [Red Lipstick [25]] [Foundation [26]] [Winter Necessities [27]] [Party Clutch Essentials [28]]
— Additional reporting by Jessica Cruel and Kaitlyn Dreyling
Dry Shampoo
From making your second-day hair last longer to adding texture and volume to your strands, dry shampoo should be in everyone's beauty stash. You don't have to spend big bucks to find a bottle, though. Check out our favorite sprays that are all $10 or less, and say "so long" to sweaty strands.
Dry Shampoo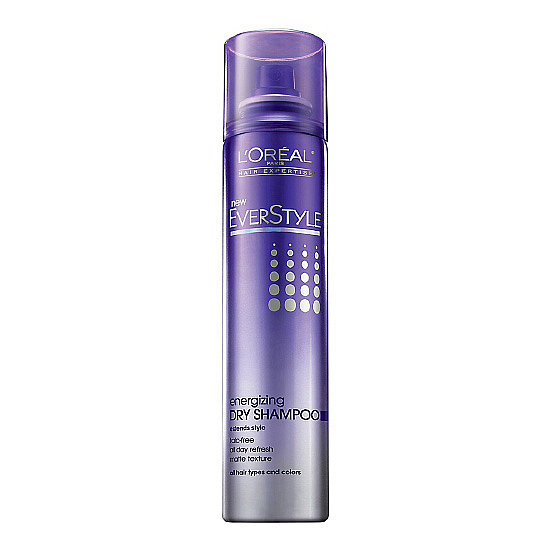 L'Oréal Everstyle Energizing Dry Shampoo [29] ($6, originally $8) is a talc-free formulation, making it virtually invisible, even on darker strands. Don't forget to brush it out for a completely refreshed look.
Dry Shampoo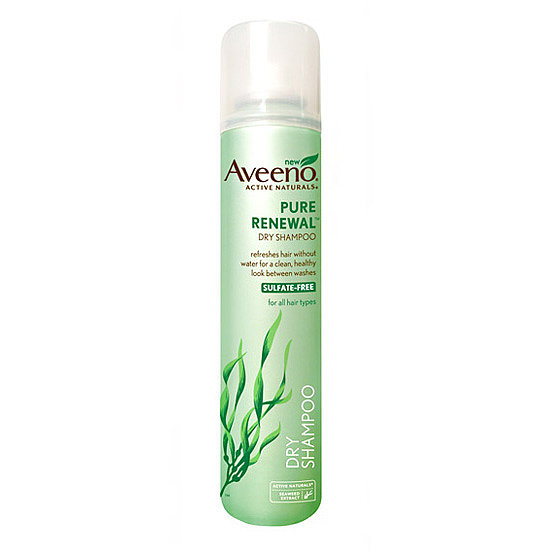 Aveeno Pure Renewal Dry Shampoo [30] ($9) is a great sulfate-free way to gently cleanse your hair in between regular washes. Seaweed extract works to refresh your hair and scalp without the water.
Dry Shampoo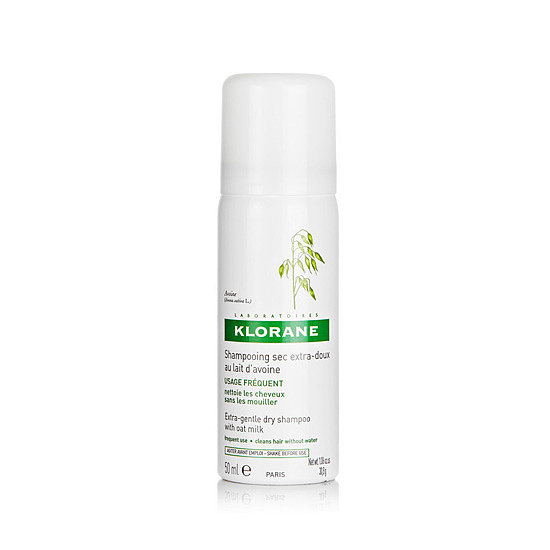 Klorane Gentle Dry Shampoo With Oat Milk [31] ($9) is often lauded as one of the top dry shampoos out there. You can score the travel-friendly version at a wallet-friendly price. Plus, your hair will be fabulous wherever you may be.
Get more dry shampoo [32] under $10 here!
Mattifying Products
Even if you're not oil-prone, humid Summer weather can lead to a shiny existence, but you don't have to sweat it anymore. From prepping your skin to midday touch-ups, we have everything you need to get to a shine-free version of yourself.
Mattifying Products
With Smashbox's Travel Size Photo Finish Foundation Primer [33] ($10), you get a smaller version of the makeup primer classic. It's perfect for under your makeup but also works wonders on a bare face.
Mattifying Products
Dickinson's Original Witch Hazel Oil Controlling Towelettes [34] ($7) are perfect for wiping away any excess oils anytime of day. The individually wrapped packets make them ideal for on-the-go relief.
Mattifying Products
Perfect for Summer, Maybelline Dream Matte Mousse Foundation [35] ($9) is a lightweight formula that leaves you with a shine-free finish.
Mattifying Products
An oily complexion is no match for Neutrogena Deep Clean Shine Control Blotting Sheets [36] ($7).
Get more mattifying products [37] under $10 here!
Acne Products
No matter how old you are, acne can be a pesky problem that seems to never go away. Products that claim to clear away blemishes can cost a pretty penny, but never fear. The drugstore is filled with products that can help you get clearer, more enviable skin, and we've got 10 of the best for you right here.
Acne Products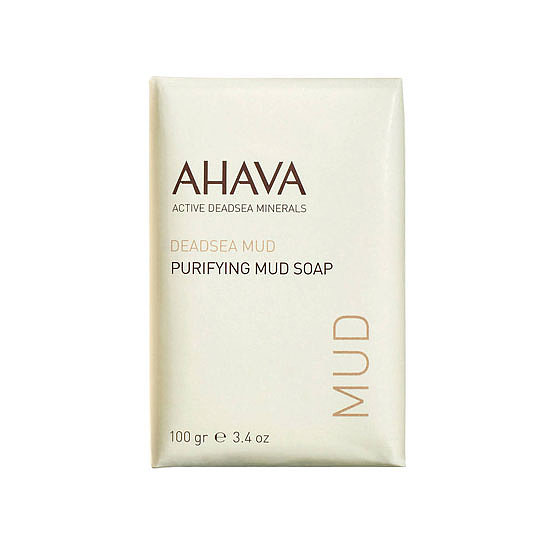 Perfect for oily skin, Ahava Purifying Mud Soap [38] ($10) wicks away acne-causing oils without drying out your skin.
Acne Products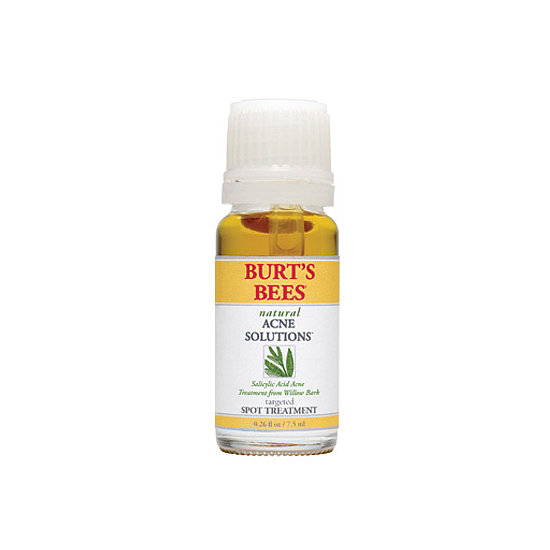 Tea tree oil, a potent acne-fighter, is the main ingredient in Burt's Bees Acne Solutions Spot Treatment [39] ($10), which is excellent for clearing up the occasional spot.
Acne Products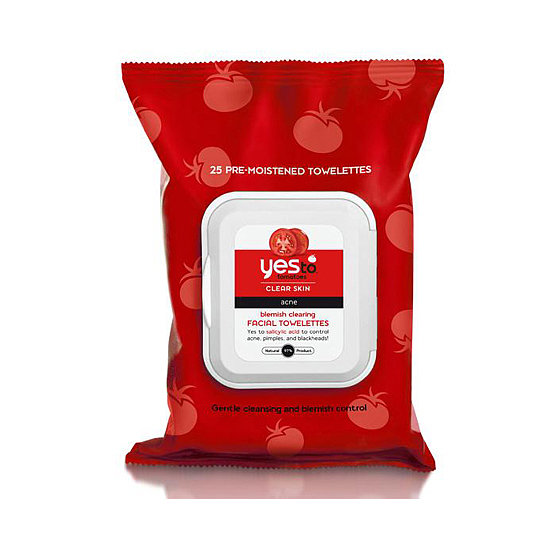 We're obsessed with face wipes, and Yes to Tomatoes Blemish Clearing Towelettes [40] ($6) remove makeup and kick acne in the tush.
See all our favorite drugstore acne products [41] here!
Travel-Size
It's more than typical for separation anxiety to kick in whenever you're faced with packing for a trip and leaving your favorite products behind. Travel restrictions make it so our full-size products need to stay at home while we're getting blissed out on vacation. But keep your chin up. We've rounded up 10 of our favorite drugstore products in their travel-size counterparts.
Travel-Size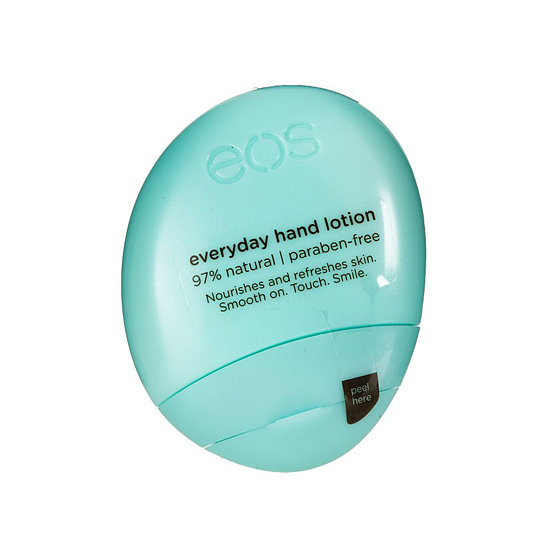 Everyone loves Eos lip balms, but the brand's Travel-Size Everyday Hand Lotion [42] ($2) is ace for carrying in your purse for on-the-go moisture.
Travel-Size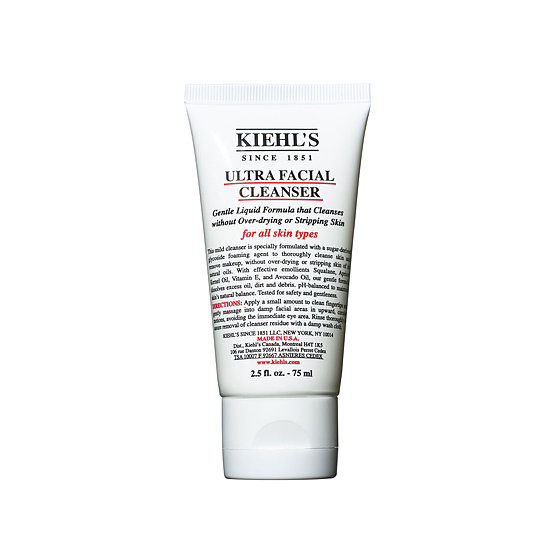 Just because you're on vacation doesn't mean you should necessarily skimp on your cleansing regimen. Kiehl's Ultra Facial Travel Cleanser [43] ($9) will keep your complexion in tip-top shape.
Travel-Size
Forget packing your full-size brush. Nexxus Style Effexx Travel Cushion Brush [44] ($7) will detangle your strands without crowding your bag.
Get more travel-size products [45] under $10 here!
Body Wash
Whether you like bar soap, a fragrant gel, or something rich and creamy, you can never really have too many body washes in your bathroom beauty stash. From the relaxing to the stimulating, here are 10 of the best, all for under $10.
Body Wash
Love the soothing qualities of the original Aveeno [46] oatmeal bath? Add the brand's Skin Relief Body Wash [47] ($9) to your shower for a stand-up-friendly version, then. This fragrance-free formula has that same oatmeal powder ingredient to relieve dry, itchy skin.
Body Wash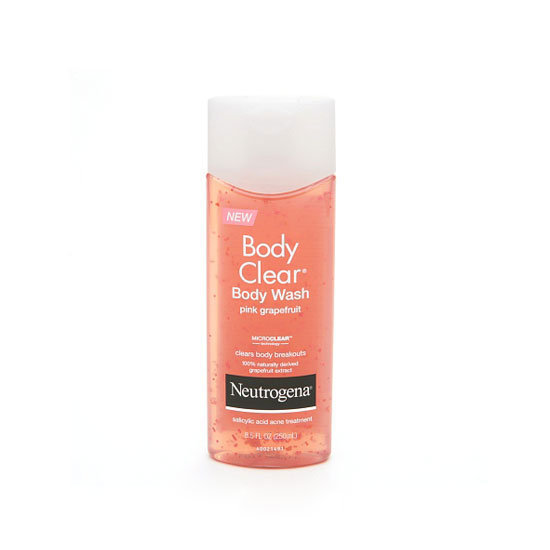 Body acne is not so hot, which is why Neutrogena's Body Clear Body Wash [48] ($8) is a drugstore favorite. The refreshing pink grapefruit formula is packed with salicylic acid to help banish body blemishes, so you can reveal clearer skin from the neck down.
Body Wash
The Body Shop Olive Soap [49] ($3, originally $4) contains olive oil sourced from community trade partners in Italy. The refreshingly scented bar works up into a rich lather to cleanse, soften, and hydrate your skin.
Get more body washes [50] under $10 here!
Frizz Serums
Frizz happens to pretty much all of us no matter our hair type, but luckily there are a whole slew of products on the market that are reasonably priced and work. We're rounding up our top picks from the drugstore shelves that keep curly, straight, damaged, and dry strands in check. Click through, and kiss fuzzy strands goodbye.
Frizz Serums
John Frieda Frizz-Ease Hair Serum Original Formula [51] ($10, originally $13) is a cult classic that smoothes out strands for a healthy, frizz-free style.
Frizz Serums
Curly-haired girls know how important hydration is for their hair. Pantene Pro-V Curly Hair Style Anti-Frizz Straightening Hair Creme [52] ($6) helps hydrate and protect curly strands while also preventing frizz and flyaways.
Frizz Serums
The travel-friendly Jonathan Product Weightless Smooth No-Frizz Hydrating Balm Mini [53] ($8) is a frizz-fighting balm that hydrates hair, blocks it from humidity, and also protects from heat styling.
For more of our favorite frizz serums [54] under $10, click here!
Hair Treatments
Maintaining a gorgeous mane requires work when your hair is flat-ironed, colored, curled, and blow-dried day after day. You can bring back shine and manageability to your lackluster locks with these budget-friendly finds.
Hair Treatments
Organix Macadamia Oil Intensive Mask [55] ($6, originally $8) features macadamia oil blended with bamboo extract, delivering moisture to even the driest hair.
Hair Treatments
Overworked hair can get dry, brittle, and lackluster fast. The Neutrogena Deep Recovery Hair Mask [56] ($8) is a weekly treatment that restores moisture in minutes. Olive and sweet almond oils penetrate the hair shaft to bring back shine and manageability to your fried strands.
Hair Treatments
There's so much focus on our hair, but this moisturizing treatment was made for your scalp. Clear therapy balm [57] ($5) relieves a dry, itchy scalp with nourishing oils like vitamin E, almond, argan, and coconut.
See more affordable hair treatments [58] here!
Classic Glamour
The easiest way to look party-perfect is to stick to the classic, glamorous look that never goes out of style. You don't have to spend big bucks to get a stunning look for one night, though. Here are our top 10 picks for creating a timeless beauty makeup palette for under $10.
Classic Glamour
You can never go wrong with a classic red lip, no matter your skin tone. CoverGirl Lip Perfection Lipstick in Hot [59] ($6) is a bright red lipstick that will transform any makeup look into one that's both flattering and festive.
Classic Glamour
One quick way to add some flair is with a pair of false lashes. The Ardell Lash Starter Kit [60] ($5) comes with everything you need to apply fake lashes with ease.
Classic Glamour
Take out the guesswork of creating a perfect smoky eye with L'Oréal's One Sweep Eye Shadow in Smoky For All Eyes [61] ($7, originally $9). The gradient of black-to-gray shades makes for one truly smoldering stare.
Classic Glamour
You're sure to make your eyes pop with a healthy dose of Rimmel London Extra Wow Lash Mascara [62] ($4).
For more ways to get classic glamour [63] under $10, click here!
Bold Lips
Whether it's to get festive or just a way to add some color to your look, a standout lip shade is the quickest way to make a beauty statement. When going for a bold lip hue, all you really need are a touch of foundation and a good dose of mascara. These 10 lip shades range from pinks to extradark plums, and there's an affordable color for every skin tone and personality.
Bold Lips
With Revlon's ColorStay Just Bitten Kissable Balm Stain in Crush [64] ($9), you'll get a sophisticated, deep-wine tone with a stained-lips flush.
Bold Lips
Fuchsia is one of those rare hues that looks good on practically every skin tone. And Wet 'n' Wild's Megalast Lip Color in Don't Blink Pink [65] ($2) is the perfect way to get the look — all while making your wallet happy.
Bold Lips
Warm up your complexion with the vibrant Maybelline Color Sensational Lip Color in Coral Crush [66] ($7). Pair this coral shade with a navy ensemble, and you'll soon discover that this hue isn't just for Summer.
Get more bold lip colors [67] under $10 here!
Manicure Products
There's more that goes into a good manicure than just the colorful polish. Create the perfect at-home experience with these shaping, cleansing, and nourishing products that will make any DIY [68] manicure feel like the real deal. Plus, they'll help you make that polish last a whole lot longer. Go ahead and pamper.
Manicure Products
Make nail polish removal quick with Essie's Naturally Clean Purifying Nail Polish Remover [69] ($6). It has the speed of professional formulas, plus the afterscent is actually quite pleasing. It's also packed with vitamins and antioxidants to help minimize the damage of the removal process.
Manicure Products
Keep your nails trimmed with Sally Hansen's Clean Clip Nail Clippers [70] ($2). The wider grip gives you better control, so you can get that perfect shape.
Manicure Products
Whether it's to help prep your nail for polish application or it's used for a touch-up to keep your cuticles hydrated between manicures, CND SolarOil Nail & Cuticle Conditioner [71] ($8) is a pro must have.
Manicure Products
The key to keeping your nails from turning an unflattering shade of yellow and to keeping your polish from chipping is a good base coat. Essie First Base Coat [72] ($9) dries fast and creates an ideal canvas for nail color.
See more of our favorite drugstore manicure products [73] here!
Lip Balms
Lip balm is one of those skin care and makeup essentials that you can easily find at the drugstore. The problem is there are often too many varieties to choose from. Whether it's for hydration, serious skin repair, or a touch of color, hands down there's a tube out there made for you.
Lip Balms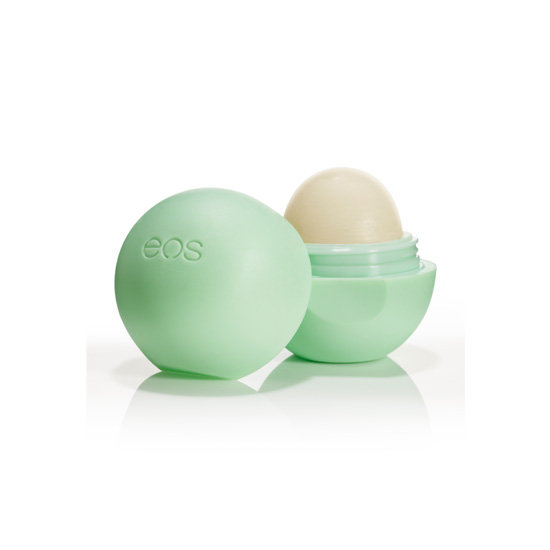 Pop the Eos Organic Lip Balm Sphere in Sweet Mint [74] ($3) in your bag for a fun and colorful way to smooth on some vitamin E goodness. The gluten-free formula is naturally flavored to give you a minty-fresh smile (or kiss).
Lip Balms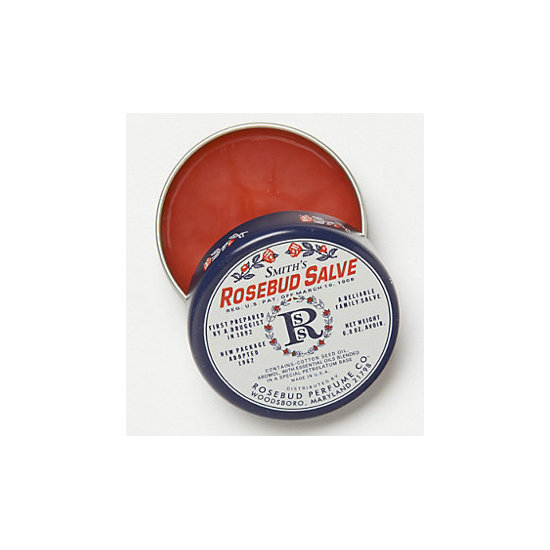 This old-school beauty product has stood the test of time. Smith's Rosebud Salve [75] ($6) can be used for everything from chapped lips to cracked cuticles and even dry elbow patches, and it's a makeup-bag staple for backstage beauty pros at Fashion Week.
Lip Balms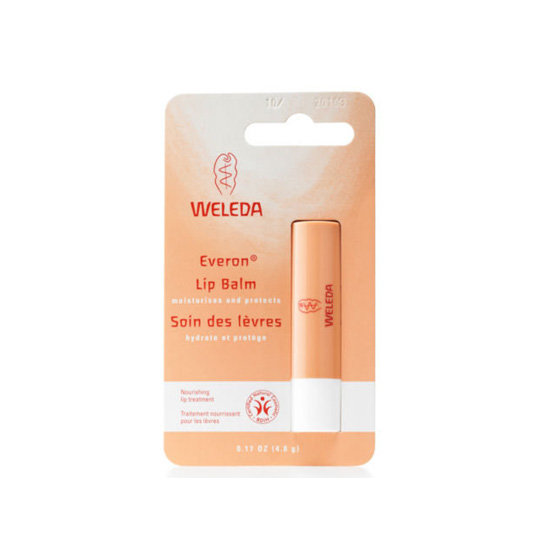 The long-lasting benefits of organic jojoba seed oil, organic shea butter, and beeswax make Weleda Everon Lip Balm [76] ($6) an extraordinary hydrator. But the delicate blend of vanilla and rose scents takes this balm to a whole other level.
Get more lip balms [77] under $10 here!
Hair Oils
A hair oil is the number-one pick if you're looking for a quick way to infuse your strands with maximum moisture. From preshampoo treatments to high-shine stylers, there's an endless array of uses for oils in your weekly hair routine. The right combination can remedy an itchy scalp, prevent breakage, and more.
Hair Oils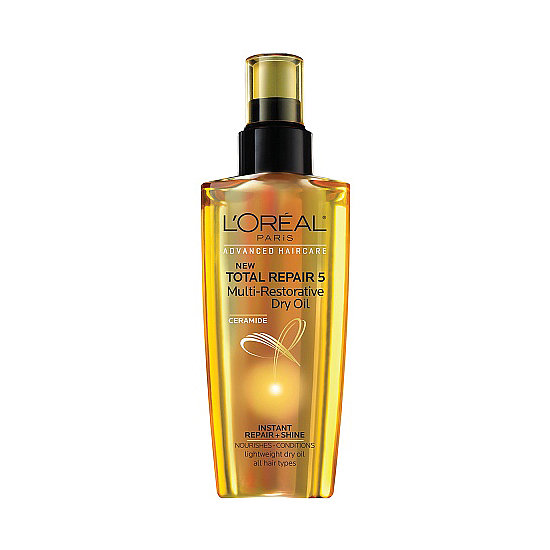 L'Oréal Total Repair 5 Multi-Restorative Dry Oil [78] ($7) is the ultimate flyaway tamer. Apply the product to your hands before smoothing over hair for a high-shine finish.
Hair Oil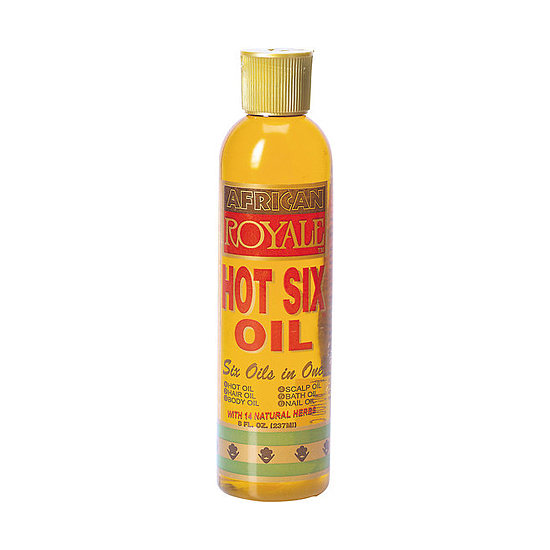 Formulated with plant herbs and oils, African Royale's Hot Six Oil [79] ($4) can be applied as a hot oil treatment for the hair, or dab it on skin and nail cuticles for hydrating benefits.
Hair Oil
Carol's Daughter's Tui Moisturizing Hair Oil [80] ($10) may contain calendula extract to soften strands, safflower oil to protect, and corn oil to moisturize, but it's the sweet, invigorating black vanilla scent that will have you coming back for more.
See all our favorite drugstore hair oils [81] here!
Mascara
Considering that mascara has the shortest shelf life of all the beauty products out there, it makes sense to save your makeup dollars for a better beauty investment. When there are so many amazing formulas and wands at the drugstore, you're sure to find a favorite mascara that won't break the bank every time you need to buy a new one.
Mascara
Waterproof mascaras sometimes get a bad rap for their flaky, clump-causing formulas, but CoverGirl Clump Crusher Waterproof Mascara [82] ($9) is the latest installment in the LashBlast portfolio. The curved brush and fine bristles load on plenty of mascara with each swipe, all while combing through to prevent those dreaded clumps.
Mascara
If you want a mascara that really amps up the volume, then look no further than Essence I Love Extreme Crazy Volume Mascara [83] ($5). The superblack formula comes with a thick brush with a ball tip to coat every last lash for volume, definition, and easy maneuvering.
Mascara
When something has been around as long as Maybelline Great Lash Mascara [84] ($6), you know it's a tried-and-true goodie.
Mascara
Every time you swipe on Revlon Grow Luscious Plumping Mascara [85] ($8), you'll get added volume, but the nourishing formula also helps to strengthen your lashes.
See more affordable mascaras [86] here!
Shampoo
Shampooing is a daily ritual for most, which is why we love a good drugstore find when it comes to hair cleansers. Whether you're looking for color protection, frizz control, or even volume, there's an affordable option out there.
Shampoo
Vidal Sassoon Pro Series Shampoo Color Protect [87] ($4, originally $5) protects colored hair from fading, but it also helps to give an added boost of shine.
Shampoo
Whether you have stressed-out curls, overprocessed hair, or just plain styling damage, Sally Hershberger Hyper Hydration Super Keratin Shampoo [88] ($9) works to repair your strands with a blend of keratin and argan oil. Your hair will be smoothed and sealed for protection from frizz and further damage.
Shampoo
Yes To Tomatoes Volumizing Shampoo [89] ($9) is formulated to bring body and bounce to even the finest, flattest strands.
See all of our favorite drugstore shampoos [90] here!
Eyeliner
Eyeliners are a makeup-bag essential, but they're also one of the products we go through in a flash. So why break the bank? Just keep clicking to uncover your perfect find.
Eyeliner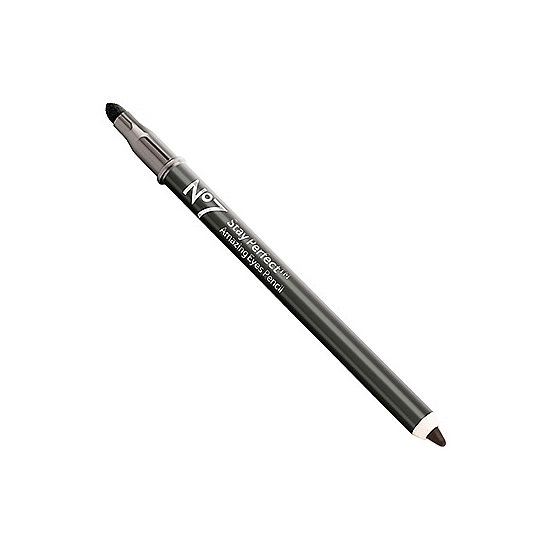 Boots No. 7 is a cult-classic brand, and its Stay Perfect Amazing Eye Pencil [91] ($7) glides on smooth for easy application.
Eyeliner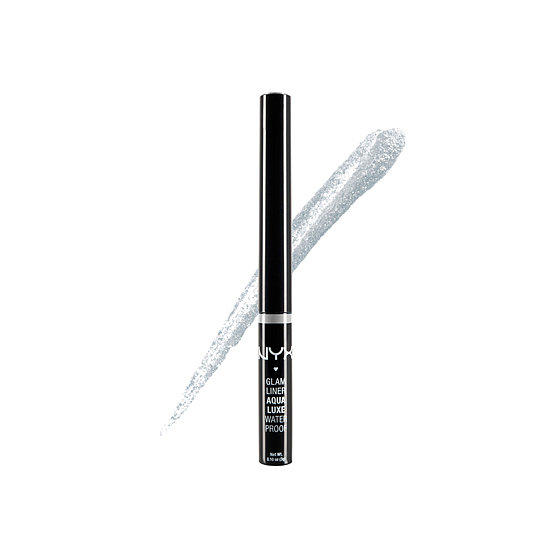 If you're looking for a way to funk up your eyeliner look, then pick up one of NYX [92]'s colorful Glam Aqua Luxe Eyeliners [93] ($6 each).
Eyeliner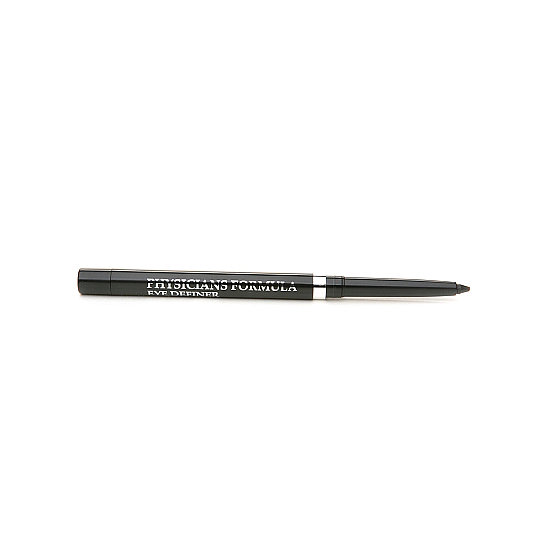 Physicians Formula Eye Definer Automatic Pencil [94] ($6) is waterproof, making it perfect for wherever Spring and Summer take you.
See all of our favorite drugstore eyeliners [95] here!
Deodorant
Summer is right around the corner, which means that it's time to step up your deodorant game. But if you're not looking to break the bank, then there are plenty of drugstore options to keep you dry all season long.
Source: Flickr user Haylee Marie [96]
Deodorant
Made from powdered coconut milk, Lush's Coconut Deodorant Powder [97] ($8) is a natural alternative to the regular stick deodorant.
Deodorant
Sick of deodorant marks on your clothes? Then pick a liquid deodorant, like Avon Perfumed Liquid Deodorant [98] ($3, originally $4).
Deodorant
Girls with sensitive skin should reach for Alba Botanica Lavender Deodorant Stick [99] ($7), which is formulated with aloe vera to soothe.
Hair Spray
Any professional stylist will tell you that no styling kit is complete without a dependable hair spray. It's that final step that helps add shine while ensuring the ultimate hold. From maximum power to soft touch, click through to uncover the top 10 hair sprays you can find in drugstore aisles now.
Hair Spray
Whether it's '80s-inspired or of-the-moment, no coiffure is complete without a can of Aqua Net Hair Spray [100] ($3).
Hair Spray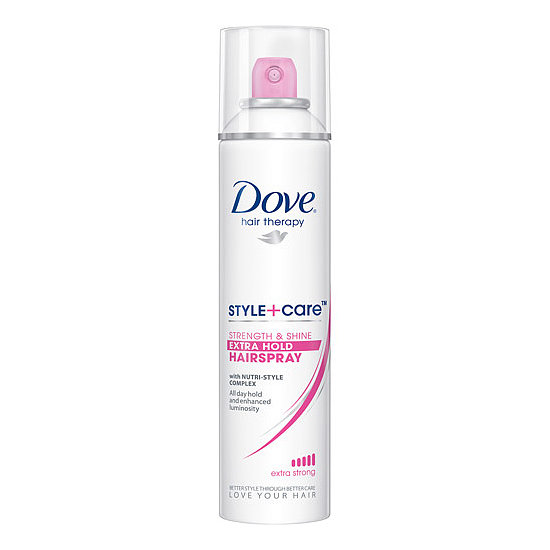 If you're looking for a shiny, not-wet hold, then opt for Dove Style+Care Strength & Shine Hair Spray [101] ($3, originally $5), which dries fast without leaving a crispy finish behind.
Hair Spray
Garnier Sleek & Shine 5-in-1 Serum Spray [102] ($6) is just the finishing touch you need to add last-minute shine to any style, sans the crunch.
Hair Spray
Pantene Pro-V Stylers Hair Spray [103] ($6) has the celebrity stylist seal of approval. Plus, it comes in a whopping 17-ounce can that towers over its competitors.
For more affordable hair sprays [104], click here!
Face Wipes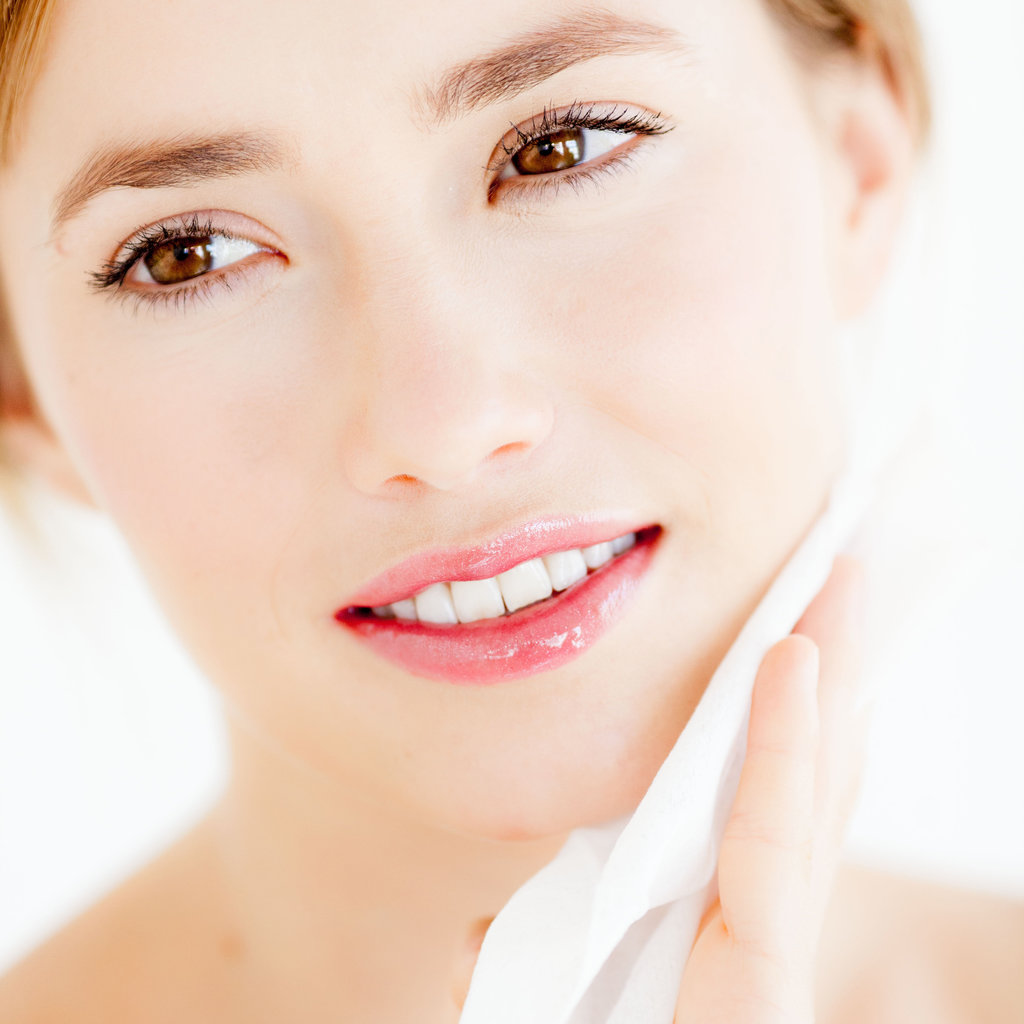 A good cleansing towelette is a must have for every woman's arsenal of beauty products. These handy to-go wipes are perfect for tossing in your gym bag, stowing at your desk for a quick refresher, and stashing in your nightstand for those don't-have-time-to-wash-my-face instances. We're rounding up our favorite drugstore picks, from acne-solvers to skin-brighteners, so you can wipe and toss without worrying about your wallet.
Face Wipes
Packed with green tea and vitamin C, Ole Henriksen Truth to Go Cleansing Wipes [105] ($6) cleanse your skin while also giving you a dose of antiaging benefits.
Face Wipes
Stash the Pond's Evening Soothe Wet Cleansing Towelettes [106] ($5) by your bed. The blend of chamomile and white tea leaves you feeling relaxed, while the wipes gently wash away the day — including waterproof mascara.
Face Wipes
Kick dull skin to the curb with Simple's Radiance Cleansing Wipes [107] ($6). Formulated with sensitive complexions in mind, glycerin helps to hydrate skin, and mango extract assists in removing dirt, makeup, and oils.
See all of our favorite drugstore face wipes [108] here!
Eye Shadow
The eye shadow options in the beauty aisle are endless, but quantity doesn't always yield quality. From palettes to portable chubby sticks and even longwear finds, snag these top 10 picks on your next trip to the drugstore.
Eye Shadow
Making your eyes pop is easy with the Almay I-Color Shimmer [109] ($7), which has customized shadows for every eye color.
Eye Shadow
Going from day to night is easy with the Revlon ColorStay Smoky Shadow Stick [110] ($9) because the compact size fits into any bag and the retractable pencil makes it a cinch to apply.
Eye Shadow
The Real Colors Smolder-Eyes Palette [111] ($6) is a mix of metallics, highlights, and smoky shades that you can alternate to get a number of easy-to-wear looks.
See more affordable eye shadows [112] here!
Brushes
Getting gorgeous not only requires the right product, but also the right tools. Brushes are a must have for everything from your hair to your makeup, and, yes, your body. Oftentimes brushes can cost more than the product you're actually applying, but you can find awesome tools at equally amazing prices. Just click through to see our top 10 picks all under $10.
Brushes
A spoolie brush, like Laura Mercier's Brow Grooming Brush [113] ($10), is quite the multitasker. You can use it to groom brows, to get rid of clumpy mascara, and with hair spray to tame flyaways.
Brushes
Using the Ion Golden Wood Round Brush [114] ($9) will give your blowout shine, volume, and a slight curl for Kate Middleton-like hair.
Blush
Blush is one of the quickest ways to freshen up your look and make you seem instantly more awake, healthy, and glowing. Whether you like a cream or powder formula, there are plenty of options to add a rosy flush without going over $10. So just keep clicking, and see our favorite drugstore buys you'll want to try, too.
Blush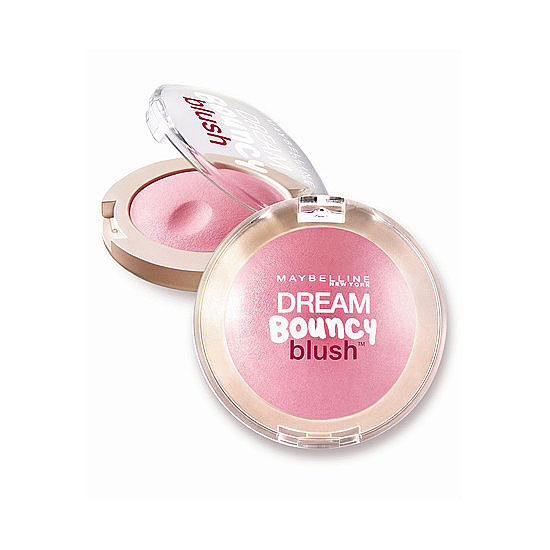 Lighten up your look with the Maybelline Dream Bouncy Blush [115] ($8). It goes on like a cream, but has an airy, powdery finish.
Blush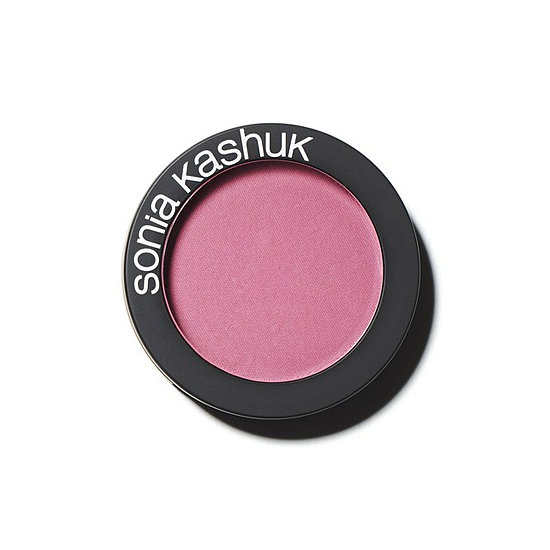 Make sure you get even coverage and gorgeous color payoff every time with Sonia Kashuk's Beautifying Blush [116] ($10).
Get more blushes [117] under $10 here!
Brows
Bold brows are one of Fall's biggest trends — and for good reason. An immaculately groomed set of eyebrows can completely change your look from so-so to out-of-this-world. Luckily, getting your brows in tip-top shape at home is easy and won't leave your wallet empty! Click through for 10 must-have brow tools . . . all for $10 or less.
Brows
Who said tweezers have to be ugly? Forever 21's Tweezers [118] ($3) is cheap and adorable.
Brows
Keep your brows in place with a clear brow gel, like Boots No. 7 Lash and Brow Perfector [119] ($8).
Get more drugstore products for your brows [120] under $10 here!
Hand Cream
Even though the temperature has only dropped a few degrees this Fall, already hands and cuticles are begging for more moisture. That's why we've rounded up our favorite hand creams under $10. They're affordable enough that you can stock up and place them in all the opportune areas: your purse, your desk, medicine cabinet, etc. Here's to being one month closer to gloves season.
Hand Cream
Ahava [121]'s Dead Sea Essentials Witch Hazel Hand Cream [122] ($10) is a work-desk essential. It moisturizes hands without leaving greasy fingerprints on your keyboard.
Hand Cream
Come midseason, when your hands are in dire need of hydration, turn to Bliss High Intensity Hand Cream [123] ($9) to remedy cracked knuckles and chafed cuticles.
Concealer
Ladies, it's time to fess up: a good concealer is the cornerstone of our makeup regimen. It visibly reduces blemishes, masks under-eye circles, and generally helps our complexion look its best. But while these miracle workers are super helpful, we don't always want to break the bank on them. Ahead, we've got 10 concealers that are $10 or less.
Concealer
Boots Botanics Corrective Concealer Stick [124] ($10) is crease-resistant, so you can wear it all day long.
Red Lipstick
When it comes to red lipstick, it seems either people love it or they're afraid of it. But if the price was right, perhaps we might have a few new members in the red-lipstick-lovers club. Click through to shop 10 options, all under $10. Our list has something for everyone, including all skin tones and the red-lip beginner.
Red Lipstick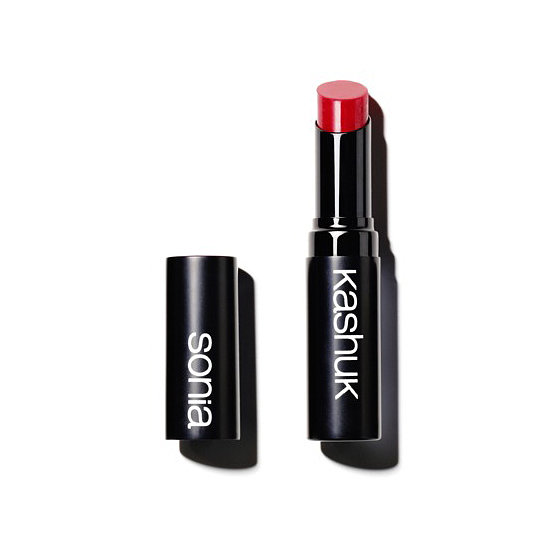 Sonia Kashuk Moisture Luxe Tinted Lip Balm in Hint of Red [125] ($9) is a buildable red lipstick that you can quickly swipe on for a subtle wash of cherry color or layer on for a more intense ruby hue.
Red Lipstick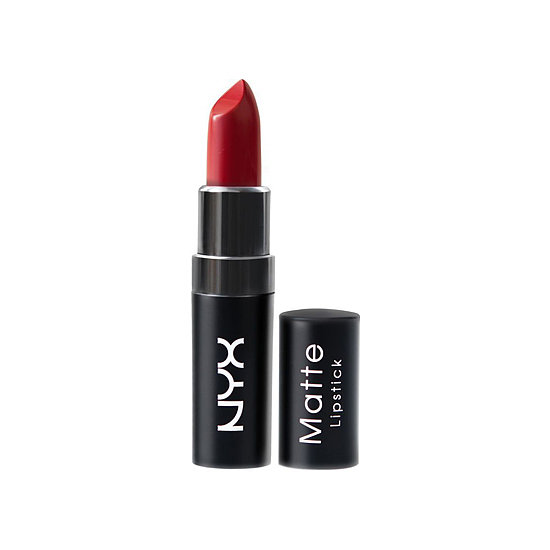 Fall is here, and that means makeup has gone matte. Try this NYX Cosmetics Matte Lipstick in Perfect Red [126] ($6). It's another blue-based red, but this candy-apple tone is a brighter version for day.
See more of our favorite drugstore red lipsticks [127] here!
Foundation
Finding your perfect drugstore foundation can be daunting. We've taken all the guesswork out by collecting 10 of the highest-rated (and affordable) foundations around. These picks are from some of your favorite brands, like CoverGirl, Revlon [128], and Maybelline [129], but the prices clock in right at (or below) $10.
Foundation
You wouldn't walk out of the house naked . . . would you? Revlon Nearly Naked Pressed Powder [130] ($10) is the ideal compact to get the flawless no-makeup look.
Foundation
For the ladies with deeper complexions, check out CoverGirl Queen Collection Oil-Free Natural Hue Liquid Makeup [131] ($9) in your local drugstore aisle. The shade range is darker than any other line, so there will be no more mixing up your own.
Get more foundations [132] under $10 here!
Winter Essentials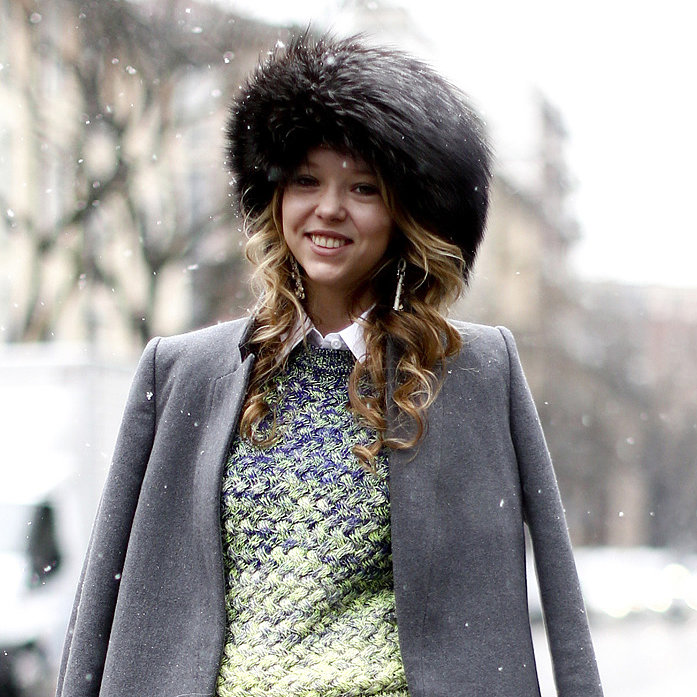 Raise your hand if you've ever gotten in to work after a chilly commute with wild, windblown hair, flaky lips, and dehydrated palms. Saying that Winter isn't the friendliest of seasons is a serious understatement, but that doesn't mean that you have to suffer for a second longer. We've rounded up some necessary (and budget-friendly) Winter essentials to help you get through March in style. Whether it's that ridiculously moisturizing body lotion, cuticle oil for the perfect manicure, or just a swipe of red lipstick to perk up your look, these 10 necessities are much needed during the Winter months. Keep scrolling, and tell Mother Nature exactly where she can put that windchill.
Winter Essentials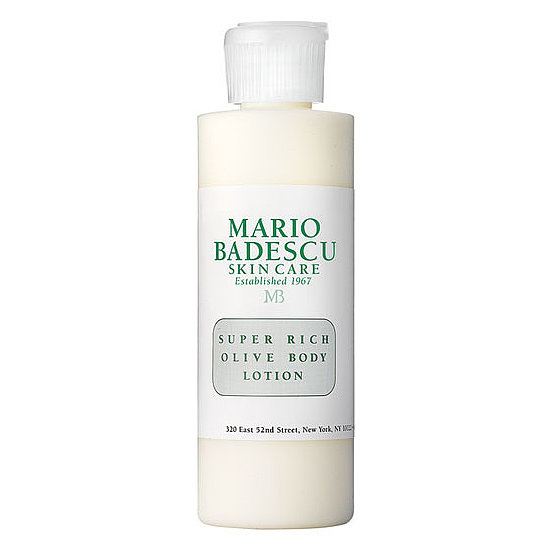 Mario Badescu Super Rich Olive Body Lotion [133] ($10) is richly emollient and quick-absorbing, making it the perfect remedy for chapped skin.
Winter Essentials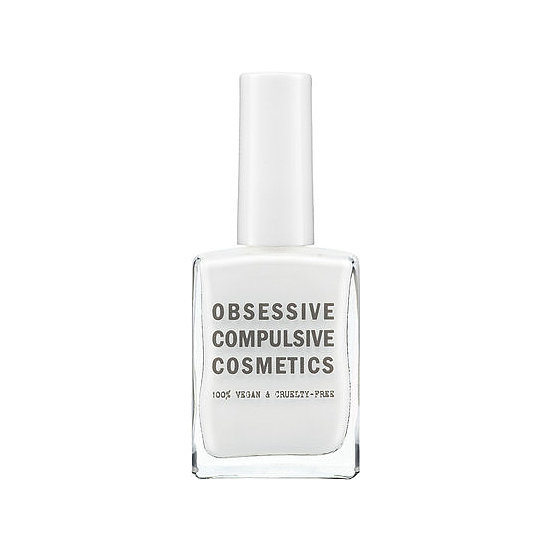 Just because it's Winter doesn't mean that you can't wear white on your nails. Obsessive Compulsive Cosmetics Nail Lacquer in Feathered [134] ($10) mimics a blizzard . . . but in a good way.
Winter Essentials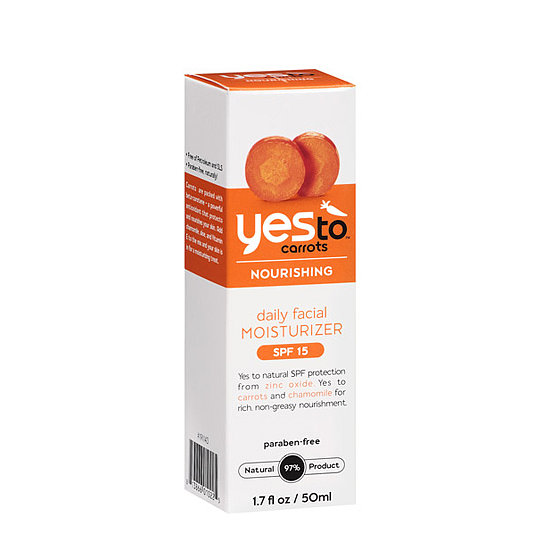 Your face gets hit the hardest in the Winter since it's the one part of your bod that's always exposed when you step outside, so a facial moisturizer is clutch. Grab Yes to Carrots Daily Facial Moisturizer [135] ($9, originally $15), which nourishes and protects from free radicals.
Winter Essentials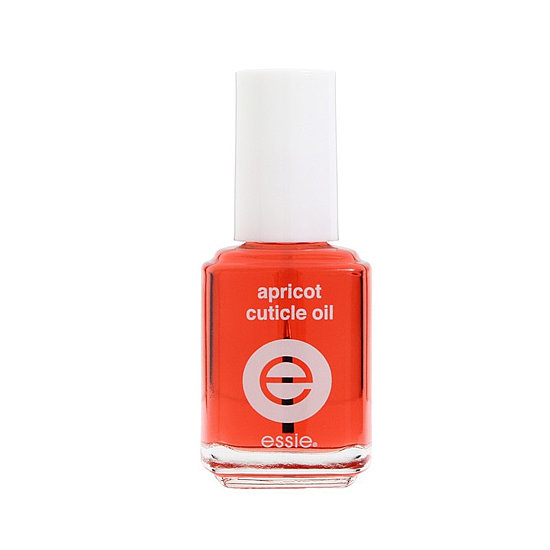 Ragged, dry cuticles are public enemy number one for your Winter manicure. Essie Apricot Cuticle Oil [136] ($9) keeps them hydrated.
Shop more Winter beauty essentials [137] under $10 here!
Clutch Essentials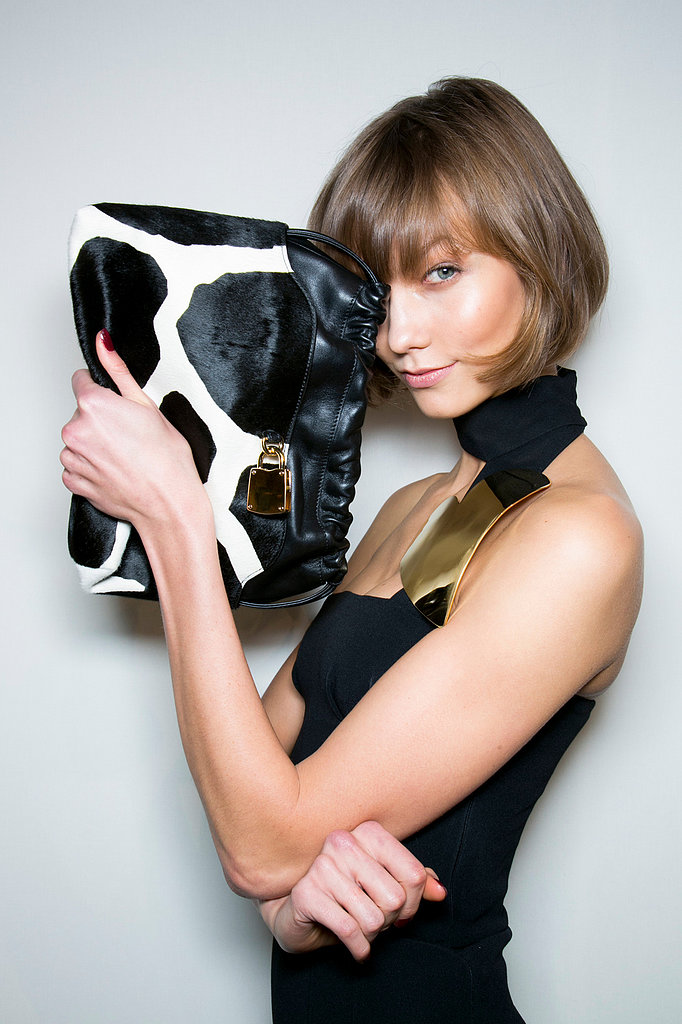 While we're sure you have your holiday party clutch and dress all picked out, there is still some packing and planning to do. Cash, ID, phone, and keys are all going in your bag, but in addition to those staples, you're going to need some travel-size beauty essentials. So we rounded up our favorite mini goods that will get you through the night looking as chic as when you arrived. When the invitation said BYOB, that meant bring your own beauty.
Clutch Essentials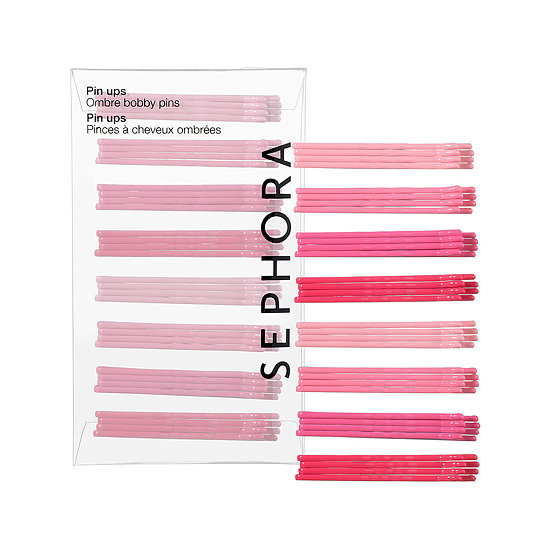 Keep a couple of Sephora Ombre Bobby Pin Ups [138] ($6) on hand for hair emergencies — like when your chignon falls apart or you need to pull your long layers off your face. You can choose some that blend into your hair color or go for these bright shades to make a statement.
Clutch Essentials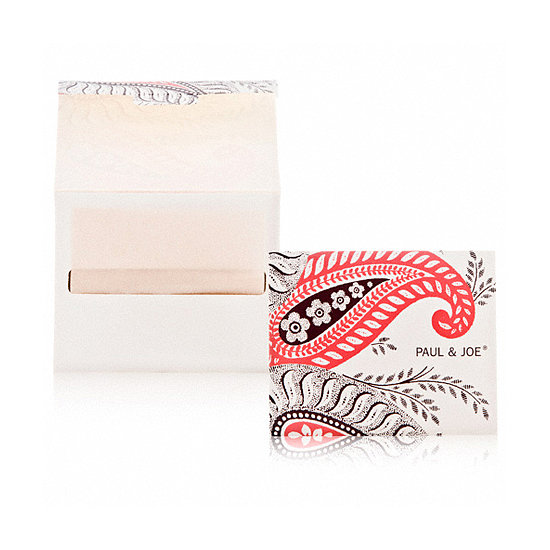 Carrying powder in your purse is impractical, so opt for these Paul & Joe Blotting Papers [139] ($5) instead. In a pinch, you can also swipe a toilet seat cover (seriously!) from the ladies' room and use it to absorb any oil on your face.
Clutch Essentials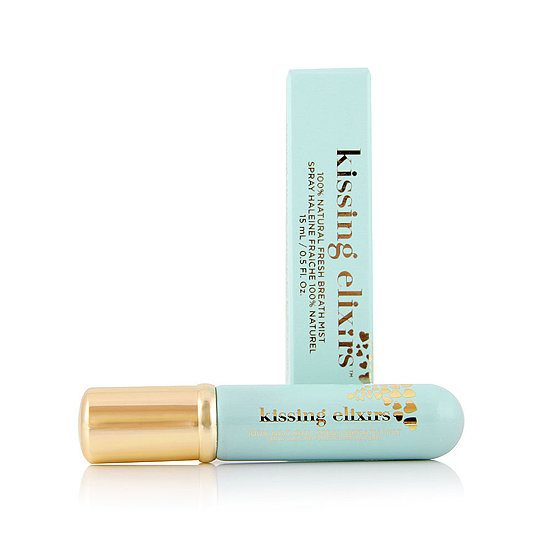 Kissing under the mistletoe or bringing in the New Year with a smooch will be anxiety-free if you rely on Kissing Elixirs' Fresh Breath Mist [140] ($10).
See more party essentials [141] to pack in your clutch here!