Beyoncé to Launch Fragrance
Beyoncé Gets Her Own Fragrance — Think Kanye's Excited?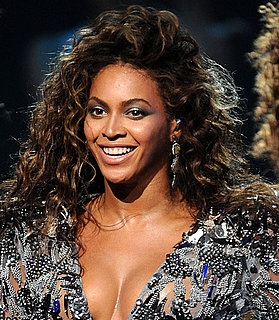 WWD is reporting that next Spring, we'll all be able to smell like Beyoncé because the pop star just signed a deal with Coty for her own fragrance. "For me," Beyoncé said about the new scent, "fragrance reflects a woman's attitude and unique sense of style. While I love various perfumes, I haven't found a scent that truly personifies me as a woman. Working with Coty, I was able to turn my ideal fragrance into a reality by creating an alluring and sophisticated fragrance, one that's reflective of my inner power." No word yet on what the notes of that inner power might be, but if they're anything like most other celebrity fragrances, the scent will be sweet and floral. Then again, Beyoncé's got a fierce sense of doing things the right way (bringing Taylor Swift onstage to finish her speech, for example), so this scent may very well be as unique and eclectic as her music. Celebrity fragrance sales are down, but will you be on the hunt for this one come next year anyway?