Blizzard or Lip Gloss Quiz?
Blizzard Flavor or Lip Gloss Shade?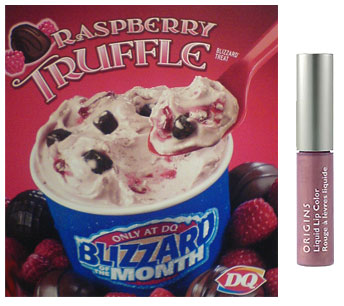 As the Dairy Queen's famous Blizzard celebrates its 25th birthday this year, I couldn't help but think that many of these frozen confections probably have names similar to
gourmand
lip glosses. Dairy Queen may have the Raspberry Truffle on its rotation, but Origins does, too, with its
Liquid Lip Color in Raspberry Truffle
($14). Do you see where this is going? It's time for a quiz.
Source: Flickr User TEDizen