More celebrities than you think have tattoos. Even the innocent-looking ones frequently have hidden ink. Can you guess which star has each of these pieces of body art?
1 of 5
This is one royal look. Whose tat?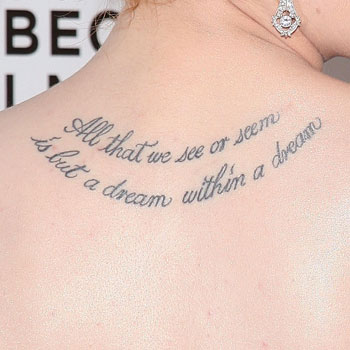 Scarlett Johansson
Claire Danes
Evan Rachel Wood
Queen Elizabeth
2 of 5
This singer often finds herself giving the middle finger to the haters, but now she's got some art to decorate her favorite appendage. Whose tat?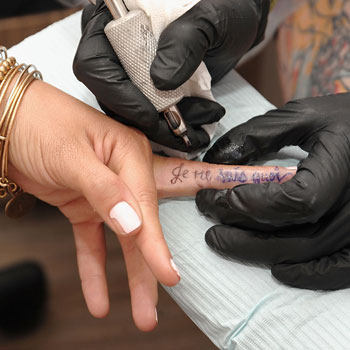 Paris Hilton
Aubrey O'Day
Lindsay Lohan
Heidi Montag
3 of 5
She's tried to stay out of the limelight lately to focus on motherhood, but there's no doubt that when she comes back, her fans will still hear her loud and clear. Whose tat?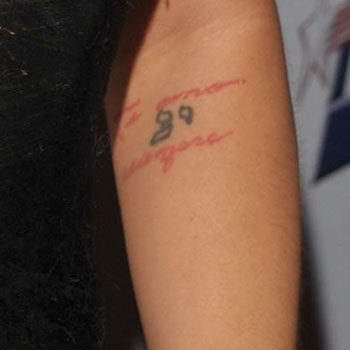 Britney Spears
Christina Aguilera
Tori Spelling
Madonna
4 of 5
For having been such a good girl, she's got a lot of ink these days. Whose tat?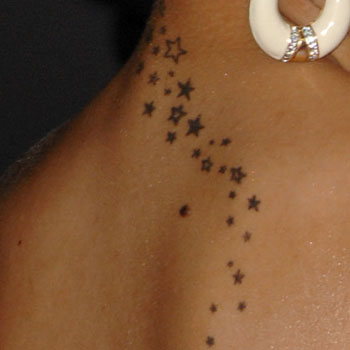 Jessica Alba
Jessica Szohr
Rihanna
Mariah Carey
5 of 5
She's been working quietly and steadily for years, and her range is impressive. Whose tat?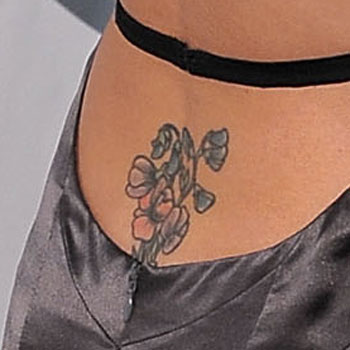 Christina Ricci
Eliza Dushku
Mary-Louise Parker
Clea Duvall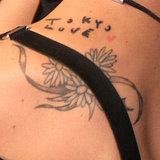 next slidequiz
Can You Guess the Celebrities Who Have These 5 Tattoos?