Can You Guess Which Celebrities Wore These Manicures?
Can You Guess the Celebrity Manicure?
Spring nail trends have been all over famous fingers lately, but can you guess which celebrities have been trying them out? Five stars are wearing pretty new manicures, but do you know their style well enough to guess who's wearing these looks? Take the quiz to find out.
1 of 5
This mom of two has a no-nonsense but ontrend manicure, with short nails worn bare and buffed. Who is it?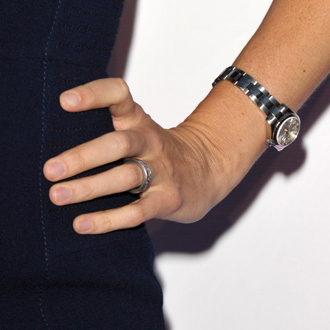 Nicole Richie
Jennifer Garner
Kate Hudson
2 of 5
This sometime-superheroine wore bright red polish at a Baby2Baby event. Whose nails are these?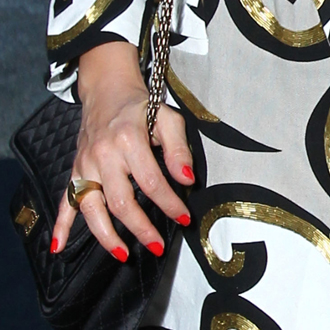 Jessica Alba
Scarlett Johansson
Anna Paquin
3 of 5
Another fan of real red? This actress starred in two of 2009's biggest blockbusters. Whose manicure is it?
Zoe Saldana
Halle Berry
Vanessa Hudgens
4 of 5
This actress is known for her out-there quotes, so it's no surprise to see her wearing sexy carnelian polish. Any ideas about who it is?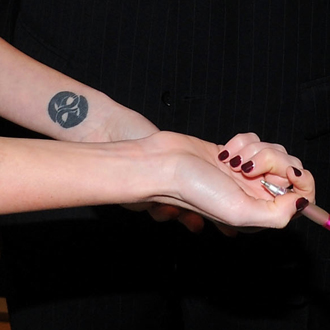 Angelina Jolie
Megan Fox
Amber Heard
5 of 5
This former Models Inc. star got April fresh with green nail polish a few shades darker than her blouse. Can you guess who it is?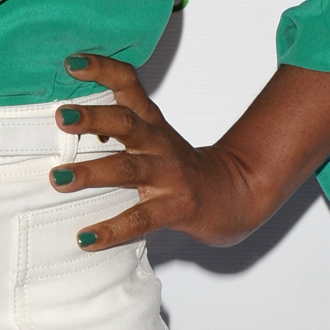 Holly Robinson Peete
Kerry Washington
Garcelle Beauvais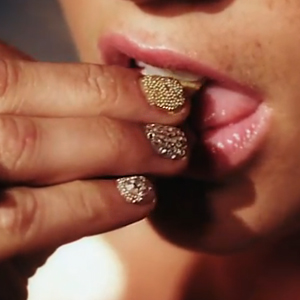 next slidequiz
Which Pop Star's Wild Music Video Manicure Is It?