Celebrities With Neck Tattoos Quiz 2010-08-10 06:00:07
Can You Guess Who Has a Neck Tattoo?
While admiring Jaime King's braided updo I couldn't help but notice her two neck tattoos. There are plenty of other celebrities who also have gotten inked in this spot. Can you guess who they are?
1 of 6
Can you guess who showed off her lion tattoo a few years back?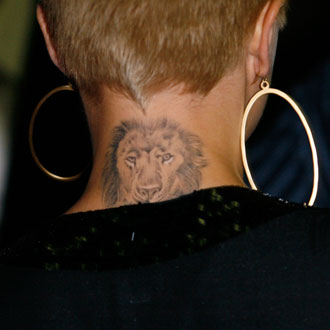 Mena Suvari
Pink
Sienna Miller
Agyness Deyn
2 of 6
Guess who has this colorful tattoo?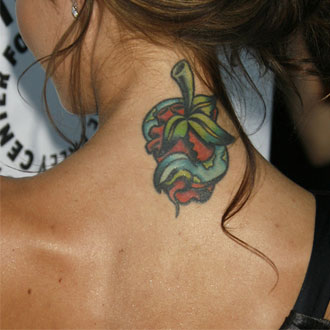 Angelina Jolie
Megan Fox
Audrina Patridge
Jessica Alba
3 of 6
Who accentuated her pretty updo with this tattoo?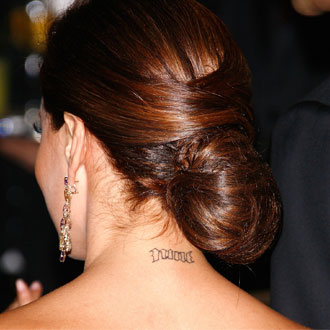 Julia Roberts
Eva Longoria
Rachel McAdams
Kristen Stewart
4 of 6
Who has this cross on the back of her neck?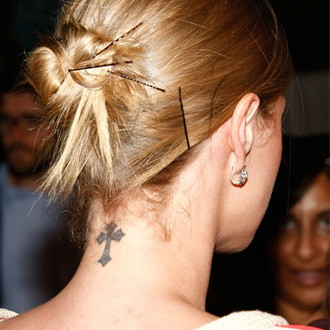 Kate Bosworth
Drew Barrymore
Kelly Ripa
Nicky Hilton
5 of 6
Who showed off her starry tattoos at a basketball game last year?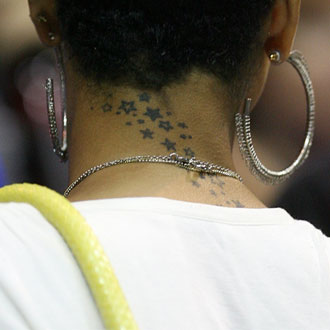 Alicia Keys
Rihanna
Jennifer Hudson
Solange Knowles
6 of 6
Can you guess who has this Hebrew tattoo running down the length of her neck and half her back?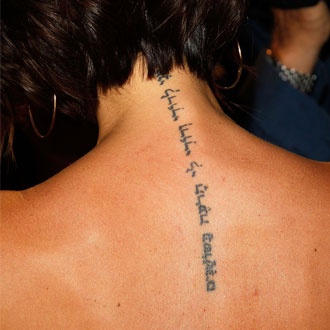 Christina Ricci
Lily Allen
Audrey Tautou
Victoria Beckham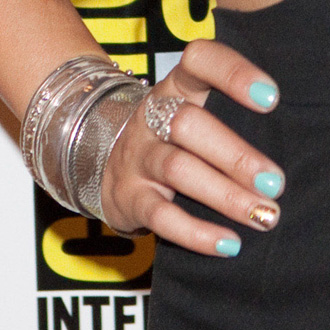 next slidequiz
Can You Guess Who's Wearing Multicolored Nails?