Celebrities With Star Tattoos 2010-09-30 07:00:00
Can You Guess Which Stars Have a Star Tattoo?
Recently, a certain celebrity (see question number three) walked the red carpet wearing what's believed to be a temporary tattoo of a small star underneath her right eye. And this star is not alone when it comes to sporting some celestial ink. You might know that Rihanna has a series of stars tattooed on her neck and back, but do you know what other celebrities are members of the star tat club? Take the quiz to find out.
1 of 6
Guess which model showed off her wrist tattoo while plugging some colorful flip-flops?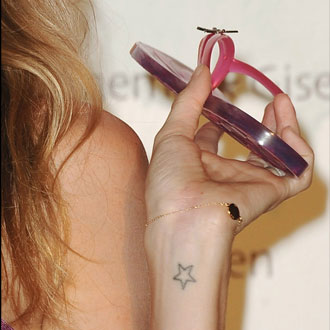 Heidi Klum
Gisele Bündchen
Claudia Schiffer
Bar Refaeli
2 of 6
Guess which edgy actress's star tattoo also includes a crescent moon design on top?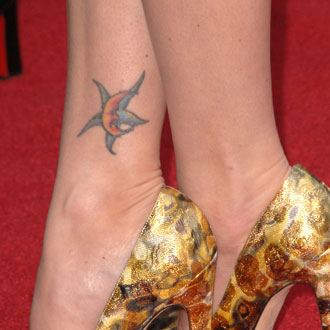 Angelina Jolie
Kristen Stewart
Taylor Momsen
Megan Fox
3 of 6
Guess which singer showed off this small tattoo right under her heavily smoked-out eye?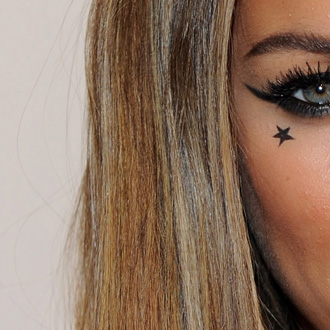 Rashida Jones
Ciara
Leona Lewis
Jada Pinkett Smith
4 of 6
Which twentysomething singer has a star tat on the outer part of her left leg?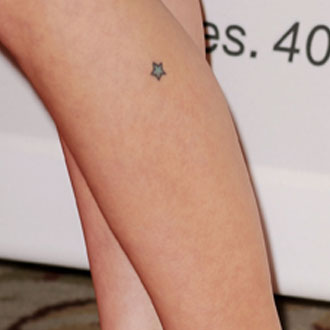 Avril Lavigne
Christina Aguilera
Mandy Moore
Britney Spears
5 of 6
Which TV star flashed the peace sign while showing off her starry ink?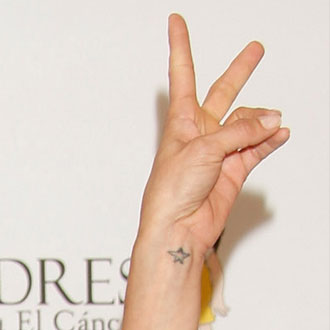 Lea Michele
Courteney Cox
Ellen Pompeo
Eva Longoria
6 of 6
Which reality TV star has this star tattoo located on her left foot?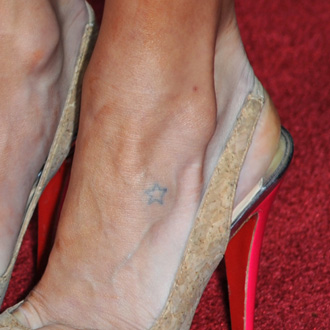 Lauren Conrad
Whitney Port
Kristin Cavallari
Audrina Patridge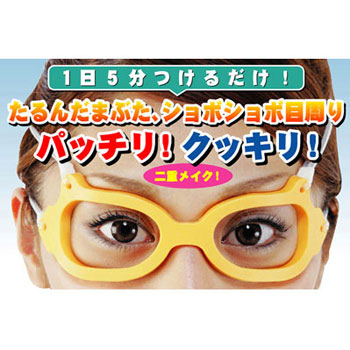 next slidequiz
Can You Guess the Japanese Beauty Invention?