Celebrities Wearing Greige Nail Polish 2010-03-23 08:00:20
Guess Who Was Spotted Wearing This Season's Hottest Polish Shade?
Ah, "greige," the mushroom/gray/taupe shade with just the slightest hint of purple that's so trendy these days. Thanks to the popularity of Chanel's Particulière, we've seen lots different stars wearing this hue over the past few months. Now it's time to do some beauty sleuthing. Can you guess which celebrity either wore the luxe shade or was inspired by it? Take our quiz to find out.
1 of 5
Guess who paired hers with a sleek pinstriped suit?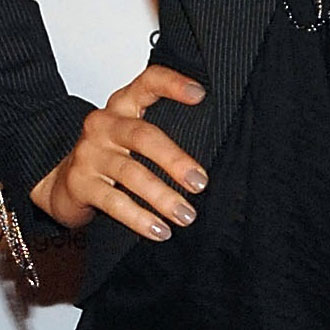 Vanessa Hudgens
Mena Suvari
Jennifer Love Hewitt
Jennifer Aniston
2 of 5
Guess who kept her version long and pointed?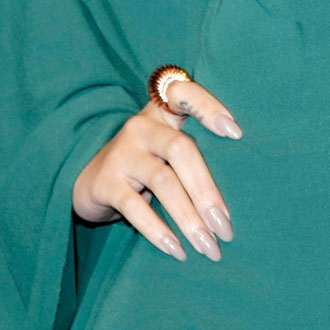 Keri Hilson
Beyonce Knowles
Eve
Rihanna
3 of 5
Guess which petite star paired her greige look with a pretty blue ring?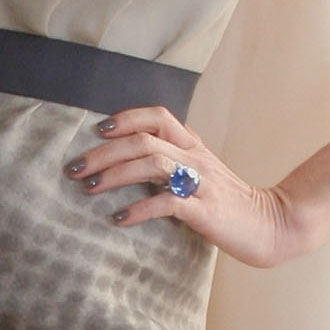 Victoria Beckham
Eva Longoria
Natalie Portman
Rachel Bilson
4 of 5
Guess who played up her manicure with a sparkling bracelet and frosty gown?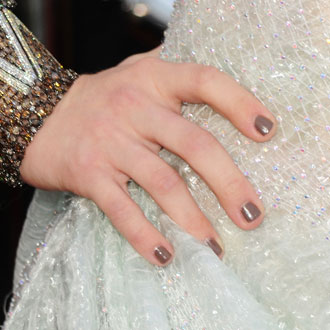 Amanda Seyfried
Sandra Bullock
Miley Cyrus
Cameron Diaz
5 of 5
Guess who showed off her award wearing this complementary shade?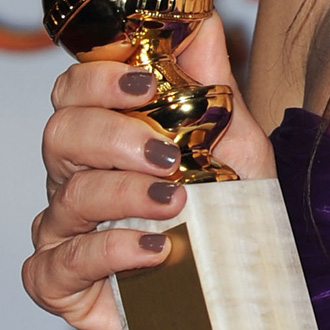 Emily Blunt
Carey Mulligan
Sandra Bullock
Penelope Cruz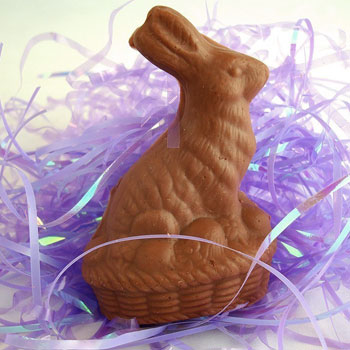 next slidequiz
Is It a Decorative Soap or an Easter Candy?