Celebrities Wearing Half-Moon Manicures Quiz 2010-08-27 10:00:00
Can You Guess Who's Wearing a Half-Moon Manicure?
Last year, half-moon manicures were all over the runways, and since then, stars have followed suit with their own versions of the classic look. Conjured up by a manicurist at MGM studios in the '20s, the half-moon technique was created as a twist on the traditional French manicure. Think you know which stars have been mooned? Take the quiz to find out now.
1 of 5
Guess who wore this shimmery burgundy and metallic style at her movie's recent premiere.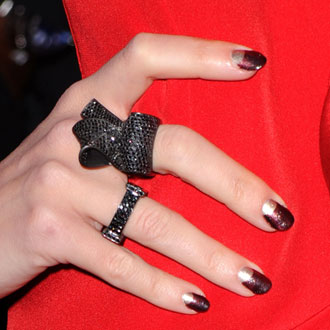 Juliette Lewis
Drew Barrymore
Megan Fox
Rachel McAdams
2 of 5
Who wore this gold and white look to the BET Awards?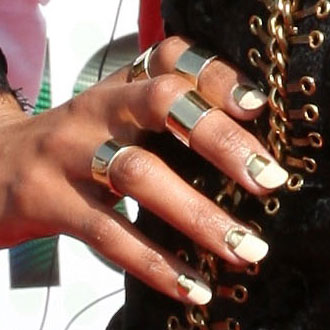 Ciara
Jada Pinkett Smith
Keri Hilson
Brandy
3 of 5
Guess who went classic with a half-moon manicure in vibrant red?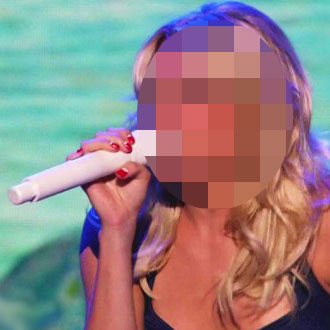 LeAnn Rimes
Carrie Underwood
Christina Aguilera
Taylor Swift
4 of 5
Which singer opted for a triangular-shaped take on the look?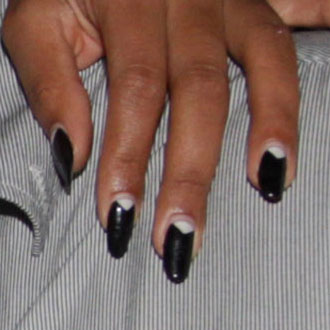 Kelis
Rihanna
Solange Knowles
Estelle
5 of 5
Which multitalented star donned this black and yellow combo?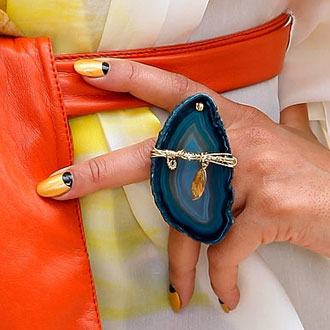 Leona Lewis
Jennifer Lopez
Fergie
Mya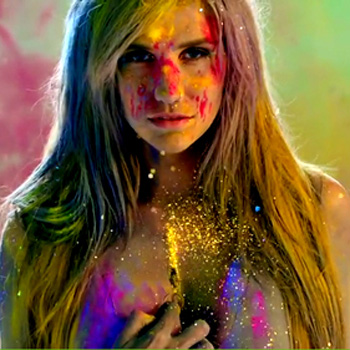 next slidequiz
What Music Video Is This Beauty Moment From?