We can assure you that Gwyneth Paltrow's holiday plan is much more glamorous than ours (obviously). She starts her shopping two months ahead, after all! Recently InStyle sat down with the actress to get her Christmas shopping tips, and we had to share because, well, who doesn't want to celebrate like Gwyneth?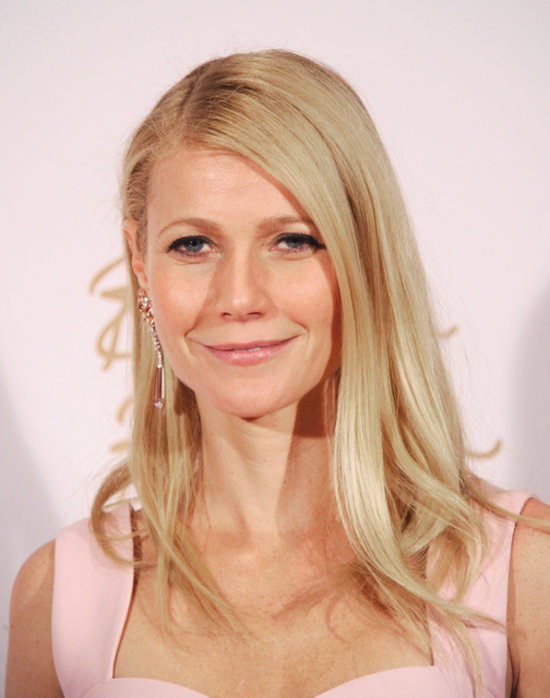 The season of gift shopping is in full swing, so we got some serious strategy advice from none other than style star Gwyneth Paltrow. The face of Boss Jour Pour Femme — a delicious new scent that blends florals with citrus — and mom of two dishes on her favorite gift to buy for others, her go-to holiday traditions, and her favorite beauty look for the holidays.
How far in advance do you start your Christmas shopping?
I generally start my Christmas shopping at least two months before. I like to get things personalized and my gifts usually require some advance time. I'm definitely a planner.
Do you rope anyone in to help you?
I'm a solo shopper; I don't rope my friends into it. I spend a lot of time searching for things on the Internet.
You said you like to personalize your presents — is that getting things engraved on them?
Yes, I think it's really nice that when someone opens a present it has something personal. Last year I gave everyone these beautiful handmade cutting boards, everyone in the family's name was engraved on one side. I've done ceramic plates, jewelry with initials. It takes it from being a normal present to being something that's actually really special and requires a lot of thought and planning.
Fragrance makes a great gift at Christmas. How would you go about picking a fragrance?
I think it's nice to buy a fragrance that they've never tried, or buy them their favorite. It's a luxury gift, it's personal and it's always wonderful to get perfume. I think it's a nice time to try something new. But for people who are really married to their scent it's also a really good time to give them that.
Read more about Gwyneth's Christmas shopping habits after the jump.