Celebrity Nail Art
Can You Match the Nail Art to the Famous Face?
The nail art trend has been exploding on the red carpets, with leading ladies donning everything from geometric shapes to 3D designs on their fingers. Can you detect who's been wearing what? Take our quiz and test your nail art knowledge.
1 of 7
At a recent red-carpet event, this actress was spotted in polka-dot nails that were both classy and quirky.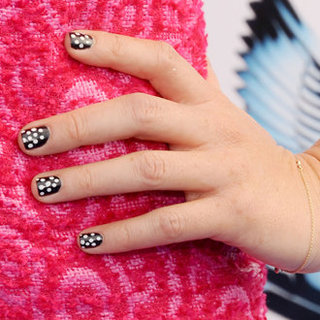 Olivia Wilde
Olivia Munn
Mandy Moore
Christina Hendricks
2 of 7
This songstress isn't afraid of mixing neons and abstract designs.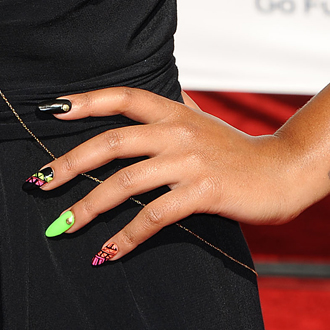 Monica
Janelle Monáe
Alicia Keys
Melanie Fiona
3 of 7
This singer (and recent leading lady) added tiny bags of popcorn and film reels to her fingertips.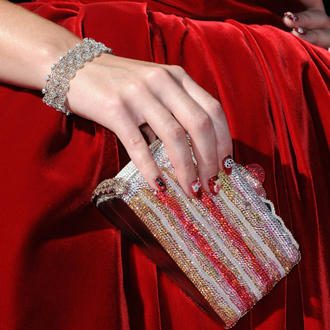 Katy Perry
Nicki Minaj
Lady Gaga
Ke$ha
4 of 7
A half-moon manicure wasn't the only vintage flair this bombshell was donning. She matched her scarlet nails to her lip hue, and styled her hair in big, voluminous waves.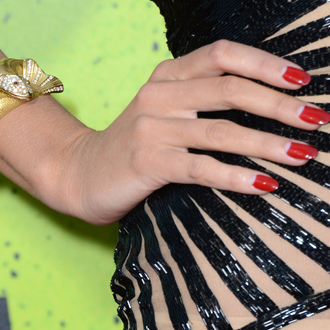 Blake Lively
Dita Von Teese
Scarlett Johansson
Kristen Stewart
5 of 7
This funny lady isn't a new girl when it comes to nail art. Aside from this canary yellow manicure, she's been sporting numerous sweet styles on the red carpet as of late.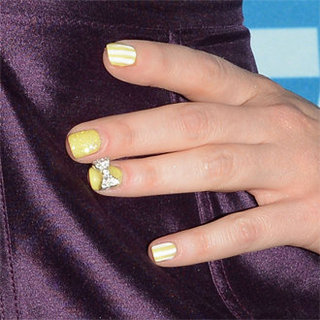 Brittany Snow
Zooey Deschanel
Lauren Conrad
Evan Rachel Wood
6 of 7
There was no shortage of sparkle in the hands of this Grammy-nominated songstress. Any guesses as to who it was?
Brandy
Kelly Rowland
Tamia
Beyoncé Knowles
7 of 7
And we thought there was no way this actress could show up her new engagement ring, but her sweet asymmetrical pink design held its own on her fingers.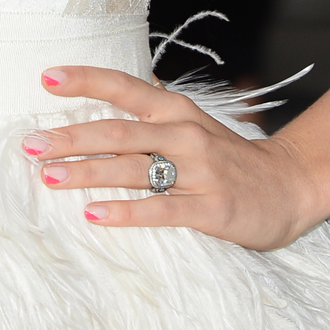 Miley Cyrus
Jessica Biel
Jennifer Aniston
Keira Knightley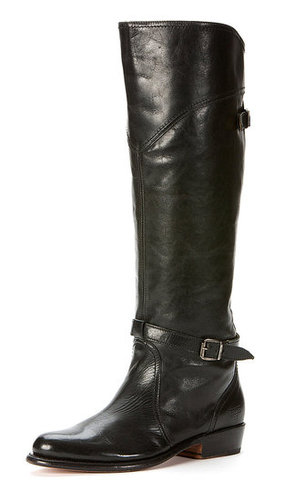 next slidequiz
Frye Giveaway: Life in Celebrity Shoes!