Coming Soon: Estée Lauder Summer 2009 Bronze Goddess Collection
Although it might not seem like it, Summer's really not that far away. Estée Lauder's popular Bronze Goddess Collection is back with limited-edition products in skin care, fragrance, and makeup. As you might expect, the makeup collection includes warm, amber tones with shimmery finishes. Last year, we saw some fuchsia and gold shades in the collection, and this year, expect a few aqua tones and the new ultraglossy Pure Color Gloss Stick Collection, with shades ranging from berry to coral.

Back for '09 is the Bronze Goddess fragrance, with the beachy scent of coconut and citrus. And if that's not enough, the Bronze Goddess Skin Care Collection is infused with amber, coconut, and vetiver. Check out a gallery of pictures below, along with a price list after the jump.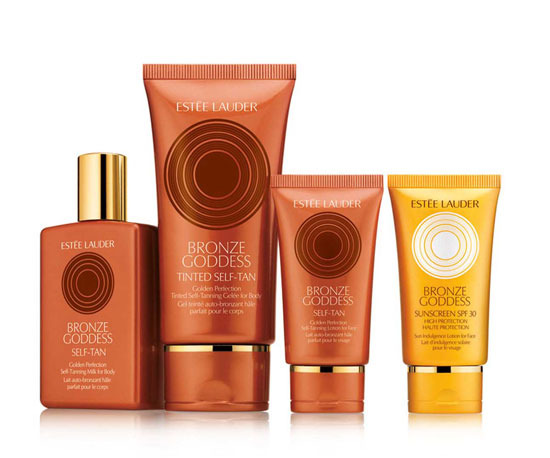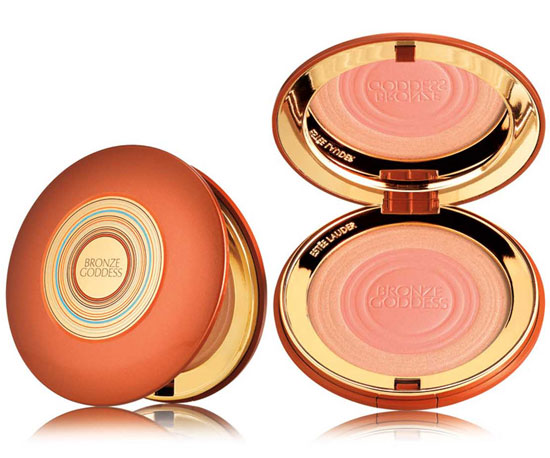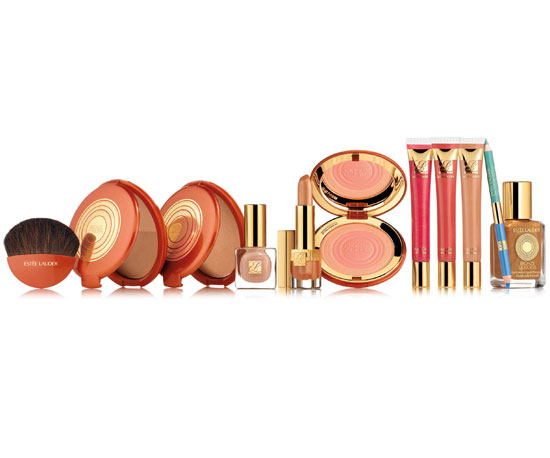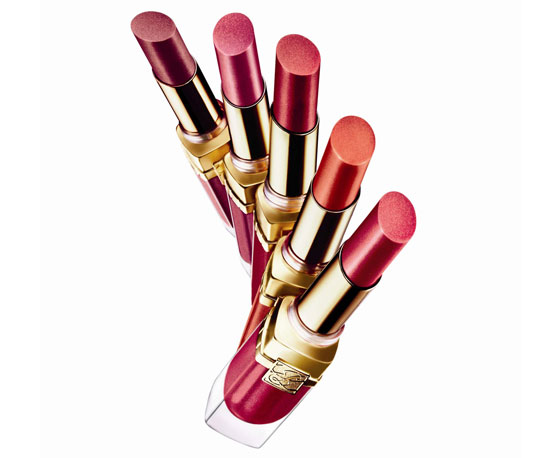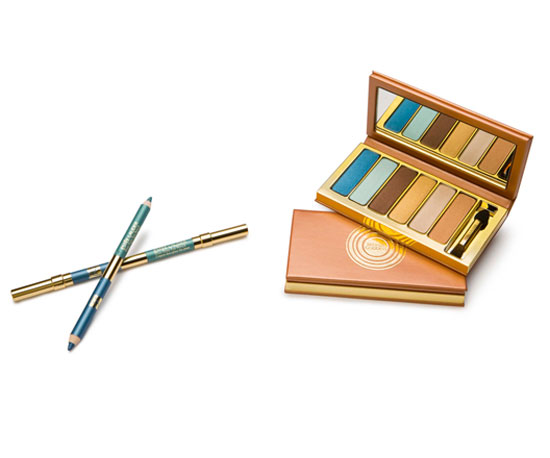 For a list of products and prices, read more.
Bronze Goddess Makeup Collection:
Bronze Goddess Soft Matte Bronzer ($30)
Bronze Goddess Soft Shimmer Bronzer ($30)
Bronze Goddess Soft Duo Bronzer ($31)
Pure Color Gloss Stick in Orange Poppy and Pop Pink ($18.50)
Limited-Edition Items:
Bronze Goddess Luminous Liquid Bronzer ($28.50)
New Bronze Goddess SunBlush Illuminator ($32)
New Bronze Goddess Sand and Sea EyeShadow Palette ($40)
New Duo Tone Eye Pencil ($18.50)
Pure Color Lipstick in new Golden Goddess ($18.50)
High Gloss in new Golden Goddess, Coral Goddess, and Rose Goddess ($17)
Pure Color Nail Lacquer in new Golden Goddess ($18)
Bronze Goddess Skincare Collection:
Sun Indulgence Lotion For Face SPF 30 ($22)
Golden Perfection Self-Tanning Lotion For Face ($22.50)
Golden Perfection Self-Tanning Milk For Body ($26.50)
Golden Perfection Tinted Self-Tanning Gelée For Body ($28.50)
Bronze Goddess Fragrance Collection:
Bronze Goddess Eau Fraiche 100ml ($52)
Bronze Goddess Body Oil 100ml ($32)
Bronze Goddess Luminous Body Lotion 200ml ($32)