Coming Soon: Lancôme L.U.C.I. Collection
Could L.U.C.I. be the G.O.A.T. for Lancôme? Gucci Westman's last color collection for Lancôme stands for Luminous Colorless Color Intelligence, and she's going out with a bang when it launches next month. Check out the design of this collection. I love how the shape of the packaging feels futuristic yet organic — especially that shell-shaped compact.



The products incorporate iridescent color, which looks white to the naked eye. When it's applied to skin, though, it captures and reflects light. This photonic effect varies, depending on the skin tone. If your skin is fair, the color looks pastel, and it appears deep and more intense on darker skin. Gucci tried some of the colors out on the Peter Som runway this past Fall. (Check out the gallery below to get a feel for how they wear.) "I wanted the models' makeup to look easy and sexy," she explained. "I gave the eyes a bit of a pop with Ombre Glacée for a sultry effect."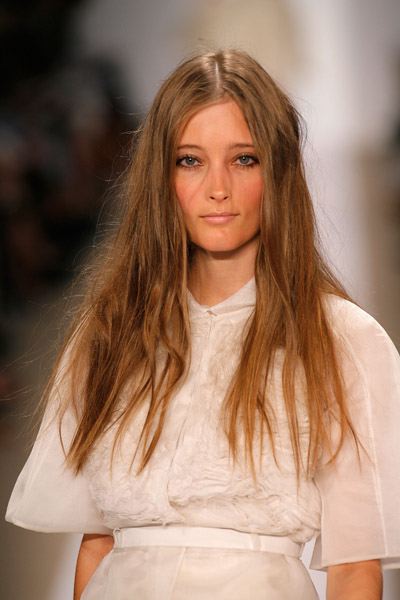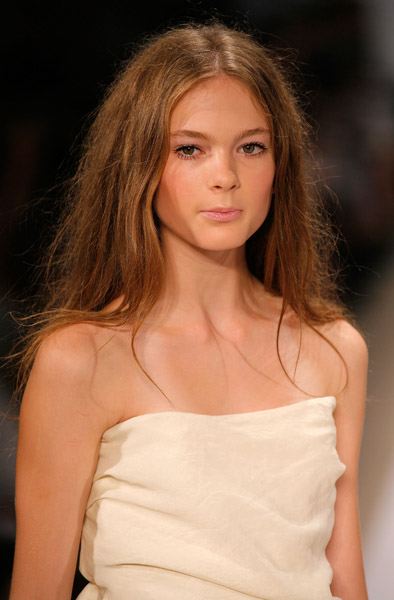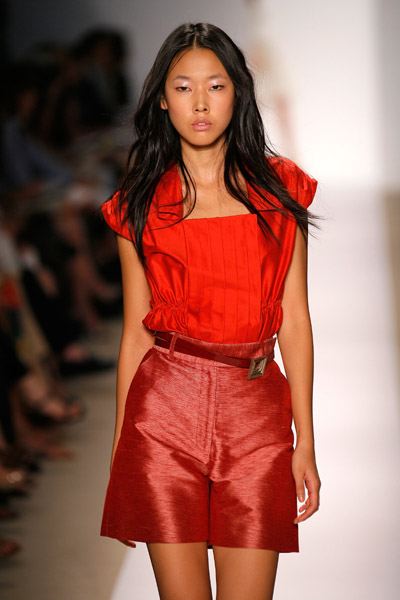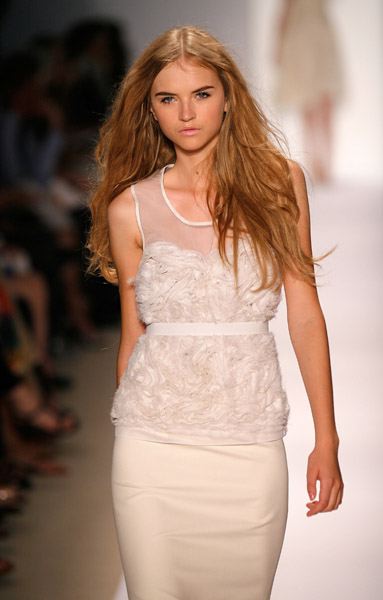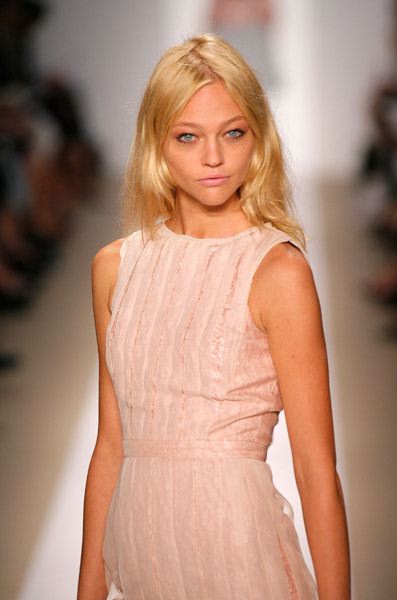 For full descriptions of all of the products, read more.
L.U.C.I. Eyes — Light Color in Motion Eye Shadow Duo ($45) is the compact I'm crazy for. It contains two shadows: a bronze color and a photonic one. You can use either shadow on its own, but I'm excited to experiment with the photonic shade, which is supposed to create a luminous appearance on its own.
Photonic — Illuminating Powder Brush Face ($40) in Ray of Apricot Light is a light, loose powder that can be used to sculpt the face or add a sheer glow.
Ombre Glacée — Cooling Gel Illuminator Eyes ($22) is a cooling eye shadow available in Chameleon, Morning Pearl, and Sunrise. You can wear it on lids, of course, but it's also meant to be used on cheek and brow bones.
Color Fever Gloss ($23) comes in three colors: Sunray (the photonic shade), Seashell, and Rainbow
Color Fever Shine ($25) is available as two new lipsticks. Luminous, a photonic shade, gives a reflective lilac effect on its own. Or you can layer it over Desert Pink, a deep-raspberry shade.
Traceur Design — Illuminating Long-Lasting Eyeliner Soft Brush ($20) in Ray of Purple Light is an eyeliner with lilac reflections.