Coming Soon: Spring 2008 Dior Flower Blossom Palette
I've had a peek at the new Spring 2008 Flower Blossom Collection from Dior, and the star product is springlike indeed. It's a gorgeous flower-embossed face powder palette ($45). Filled with five iridescent, pastel shades, this brightening compact is a beautiful way to highlight your cheeks and eyes.
It was inspired by the bright, enamel shades of Victoire de Castellane's Diorette jewelry collection (pictured below) that was released in 2007. I have yet to see the rest of the makeup collection, but it is set to include ten additional products that are due on counters by mid-January.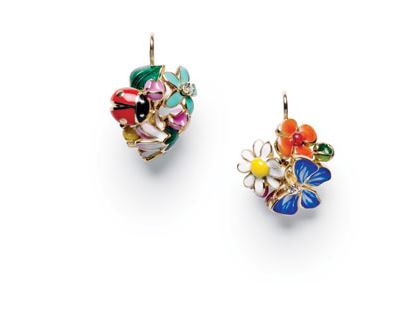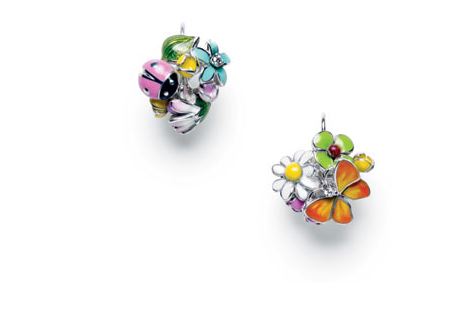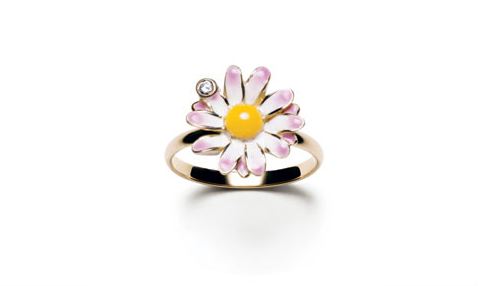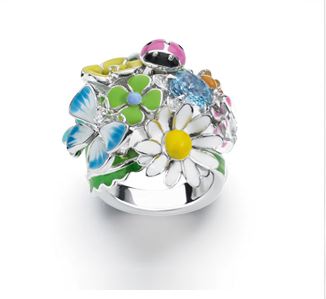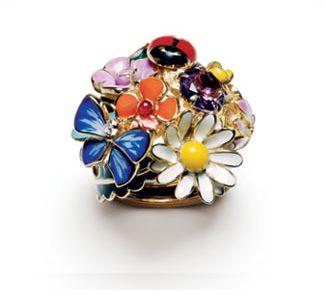 For a complete list of all of the products and prices in the Dior 2008 Spring Flower Blossom Collection , read more
5-Colour Eyeshadow in Spring Bouquet ($52)
5-Colour Eyeshadow in Pink May ($52)
1-Colour Eyeshadow in Flirty Brown ($23.50)
1-Colour Eyeshadow in Blooming Pink ($23.50)
Rouge Dior in Amber Camera ($26)
Rouge Dior in Brown Close-Up ($26)
Dior Addict Ultra-Gloss Reflect in Beige Velvet ($24.50)
Dior Addict Ultra-Gloss Reflect in Cotton Petal ($24.50)
Dior Addict Ultra-Gloss Reflect in Pink Liberty ($24.50)
Dior Addict Ultra-Gloss Reflect in Fuchsia Poplin ($24.50)