Demi Lovato may be known for her technicolor tresses, but she recently surprised us by making a more natural change to a warm brown shade. And just in time for her 22nd birthday! Let's hope she's not done dyeing — looking through her hair history is almost like recounting all the colors of the rainbow. Celebrate the singer's big day by taking a look back at her best hair hues.
Source: Getty [1]
August 2014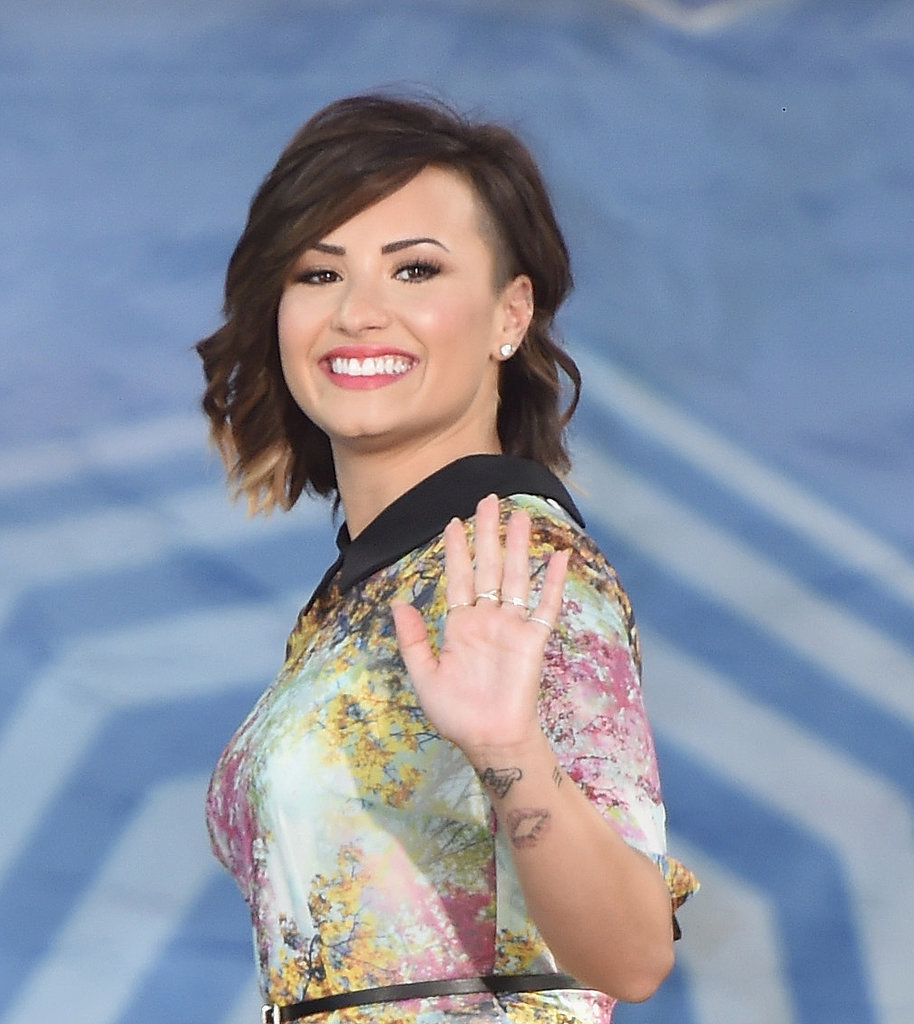 Demi cropped her coif even more (and took all of the purple with it)! At an appearance on Good Morning America, her shorter style revealed only a trace of its former self — blond edges.
July 2014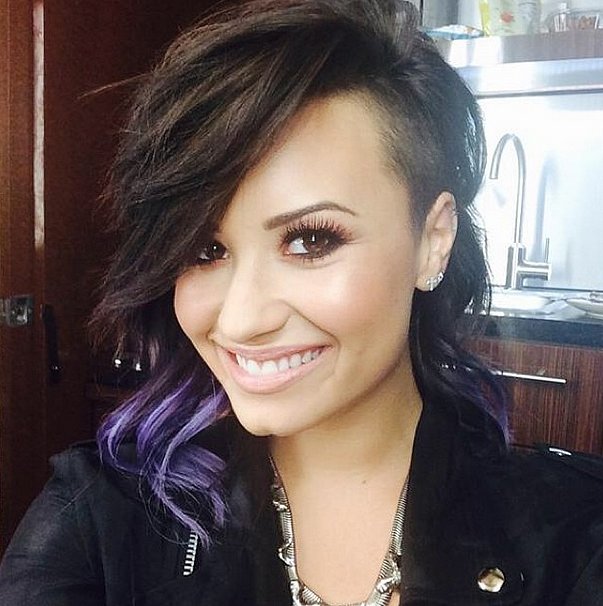 Another day, another hair change for Demi. The star flashed a smile and her new lob-length haircut to her Instagram [2] followers. Looks like the silver portion of her ombré strands was left on the cutting room floor.
Source: Instagram user ddlovato [3]
June 2014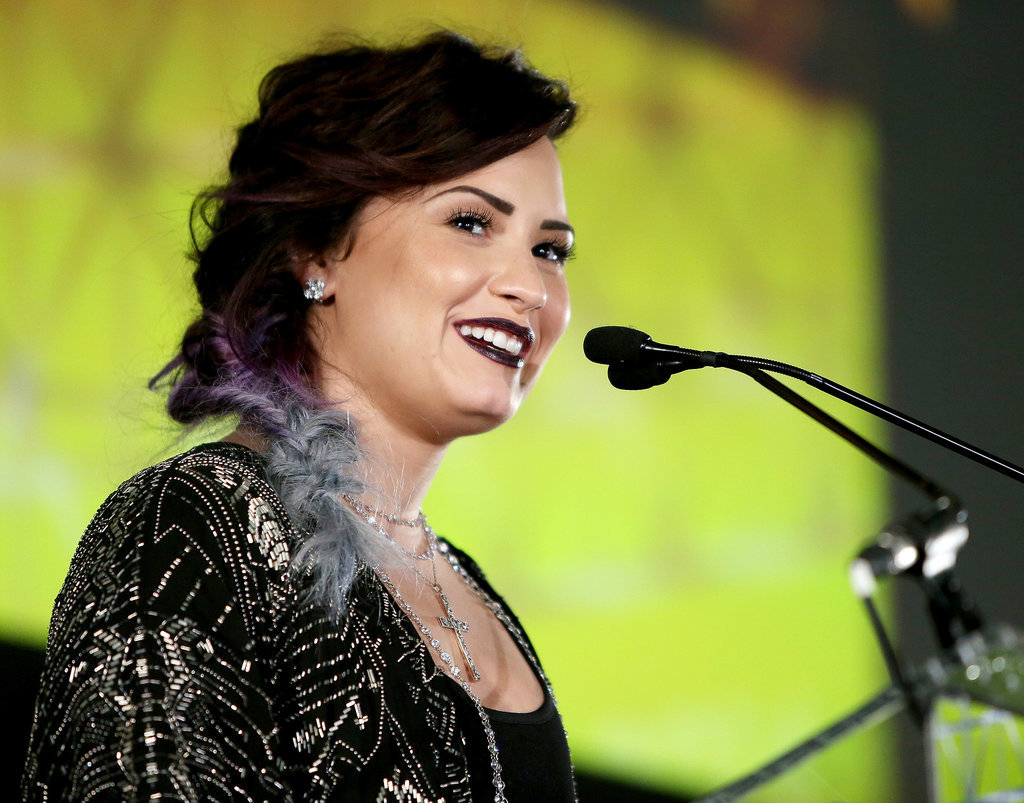 Demi's newest color is a lavender and silver ombré. Maybe she's taking cues from Kelly Osbourne and Nicole Richie [4], who have both rocked purple hair hues this Summer.
May 2014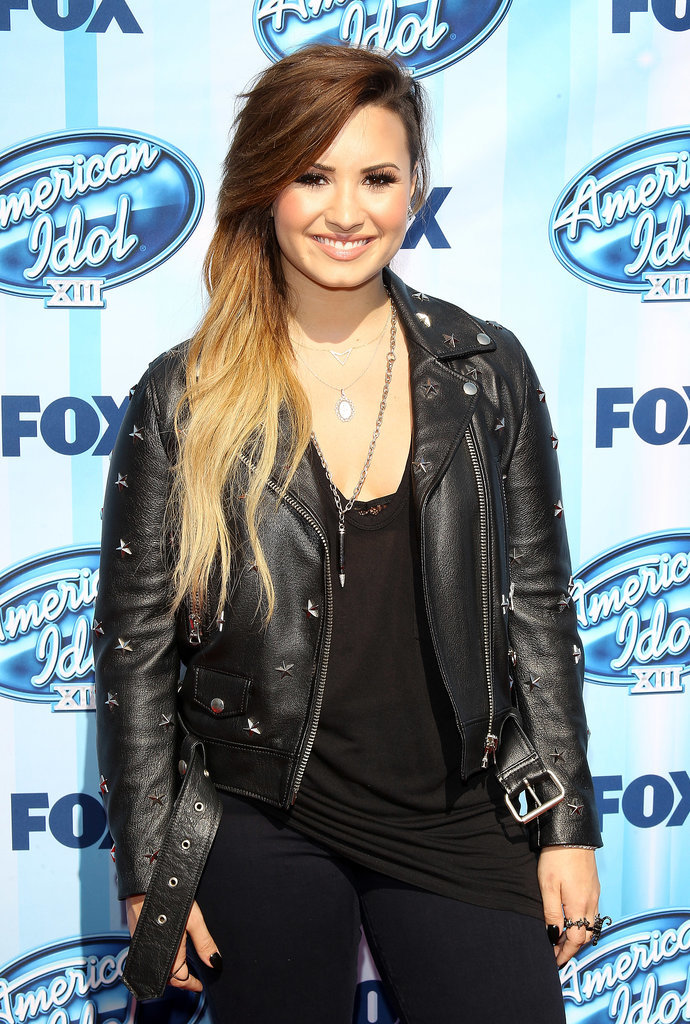 Demi dyed her long locks half blond back in May with one side shaved into an undercut.
January 2014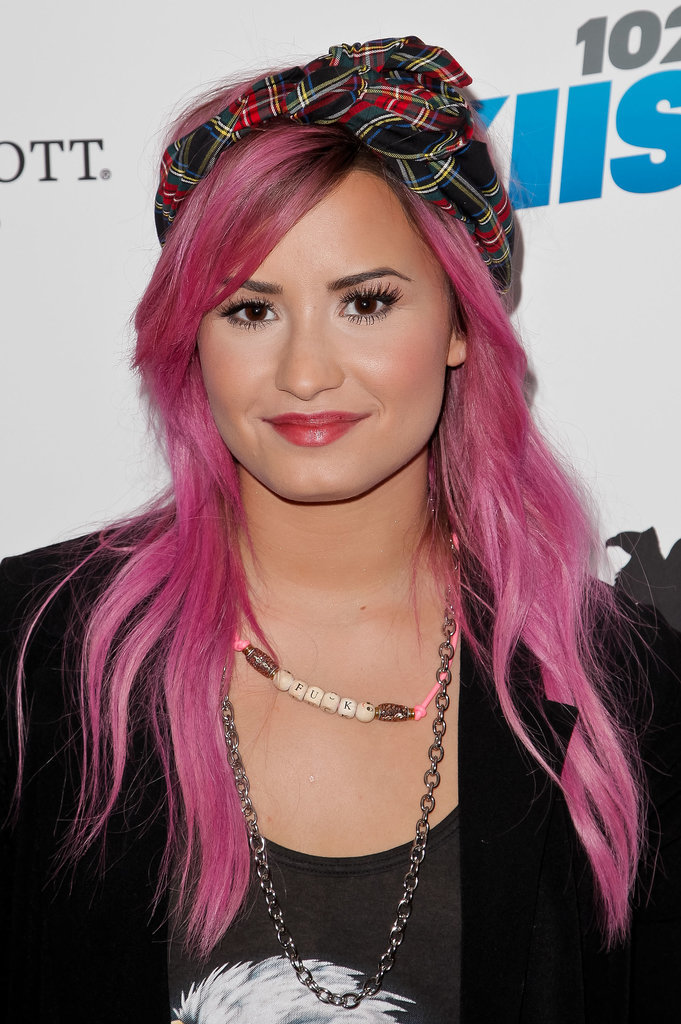 Demi went for a bold look earlier this year and dyed all her hair pink during her Neon Lights tour.
December 2013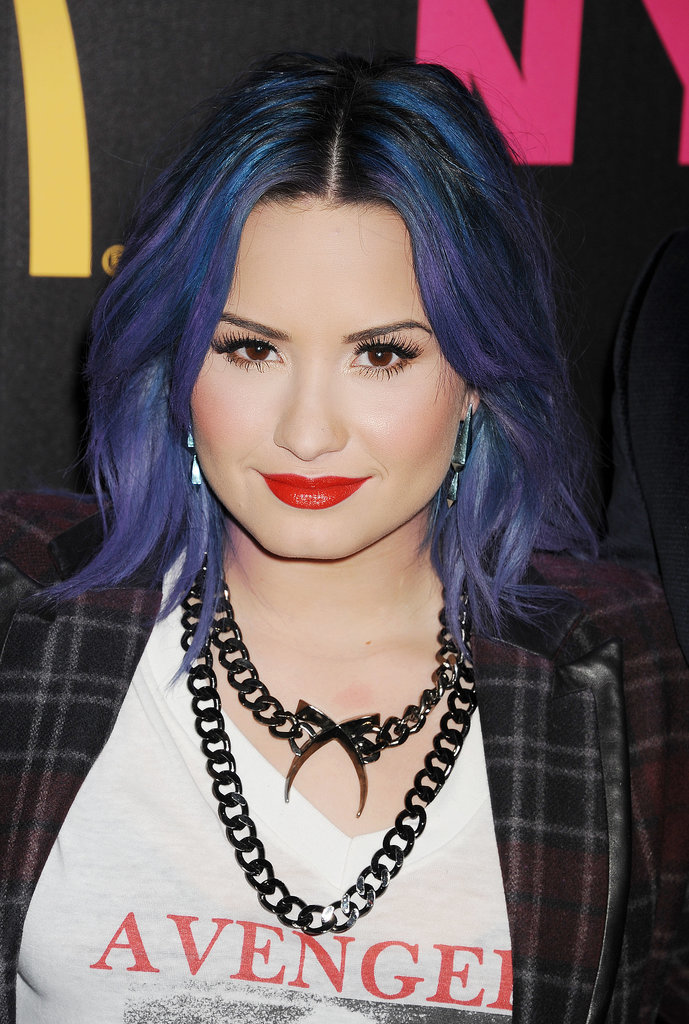 Demi sported a deep shade of blue in December 2013 with pieces of sky blue mixed in.
December 2013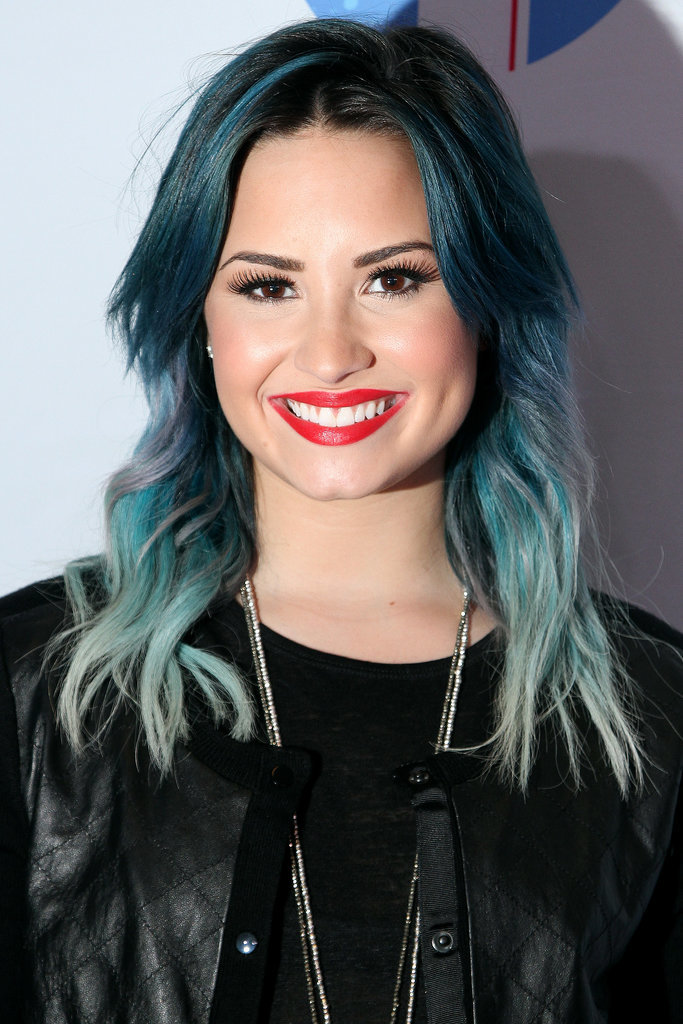 This particular blue-green ombré look reminds us of the sea.
November 2013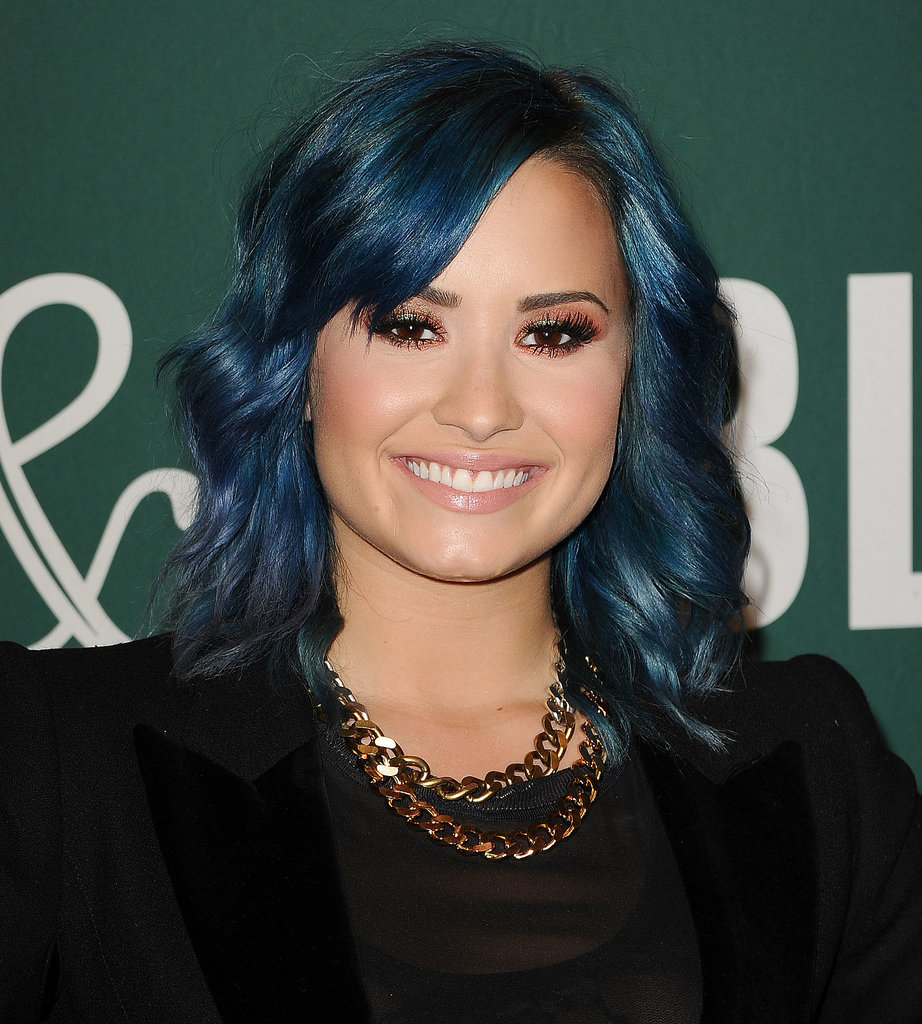 We're guessing blue is one of Demi's favorite hair colors, because she has worn it so many different times and in so many different shades.
September 2013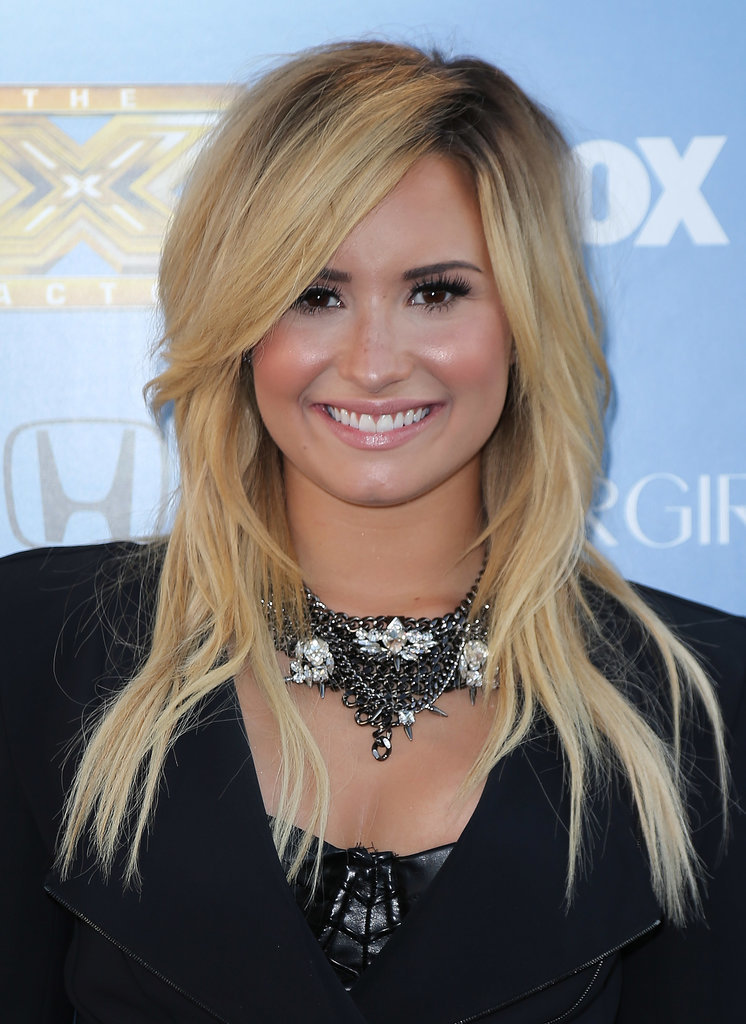 Demi, a natural brunette, went for the full-blown blond look last Fall.
April 2013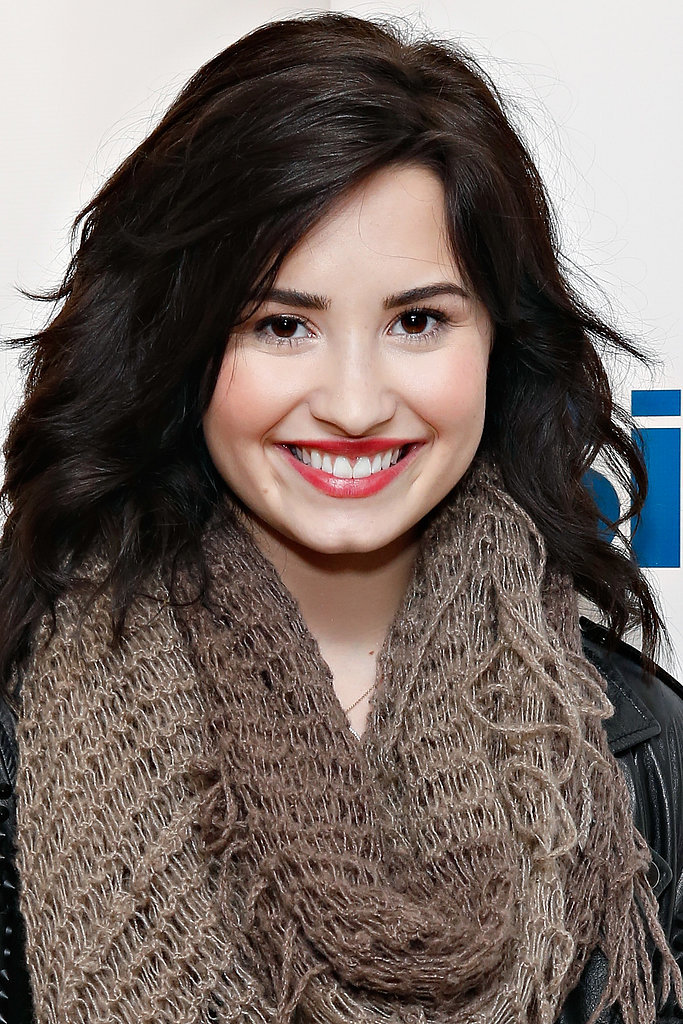 Before that she dyed her hair a deep shade of brown and sported a shoulder-length bob.
September 2012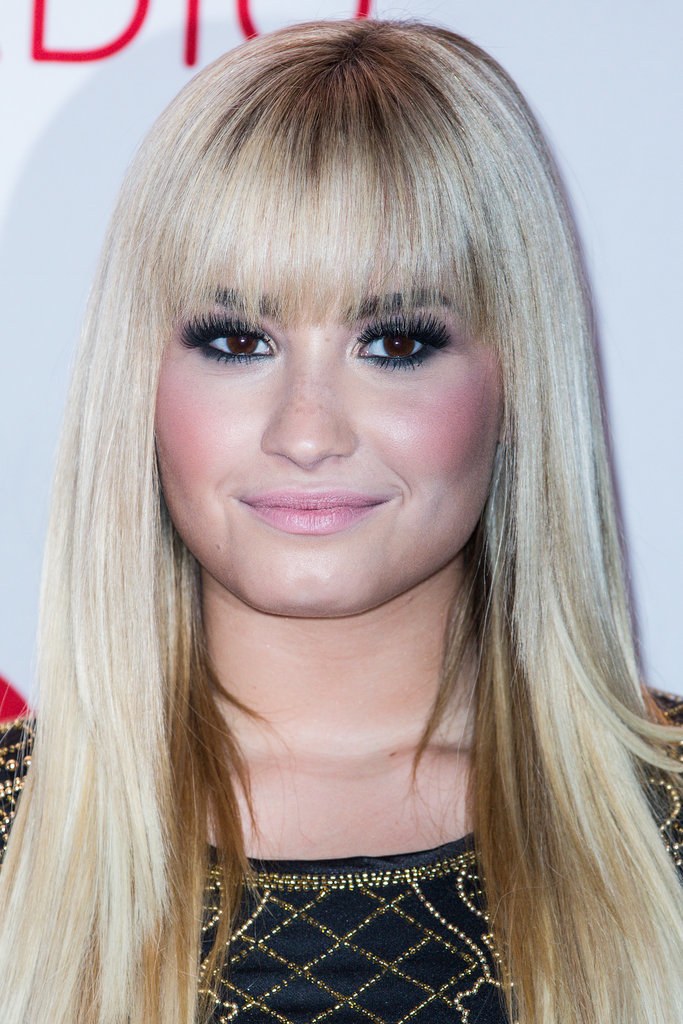 Demi truly has tried it all, including blunt bangs and a honey-blond hair color.
January 2012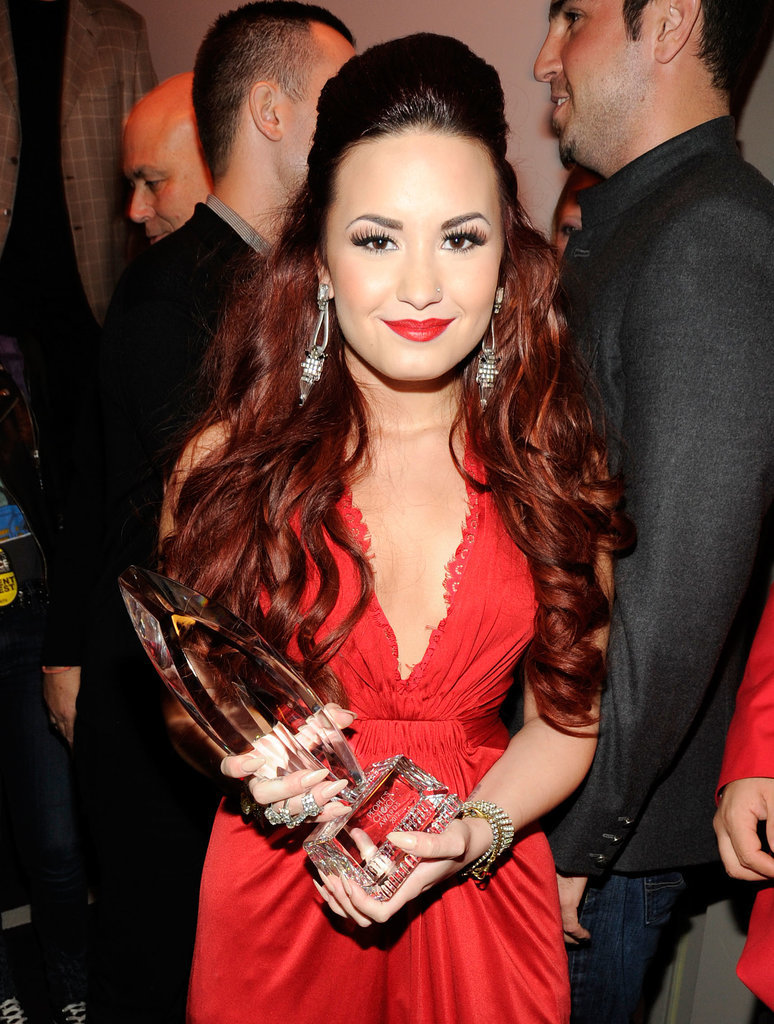 Demi paired her red dress with red locks back in 2012, but her hair color habit was just beginning . . .