Is It Diner Lingo or an OPI Nail Polish Shade?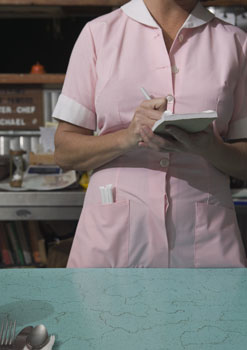 In case you didn't know, I'm kind of a Food Network junkie. Recently, I happened to catch a few minutes of a program on the specialty channel, where an owner of a diner talked all about the goofy lingo and code words they use while dishing up homestyle food. You probably know that cup o' joe means cup of coffee, and you probably also know that the people at OPI come up with some similarly creative descriptions for their nail polish shades. Do you see where this is going? It's time for another addictive round of
This or That
. Let's see if you can order this one up in style.