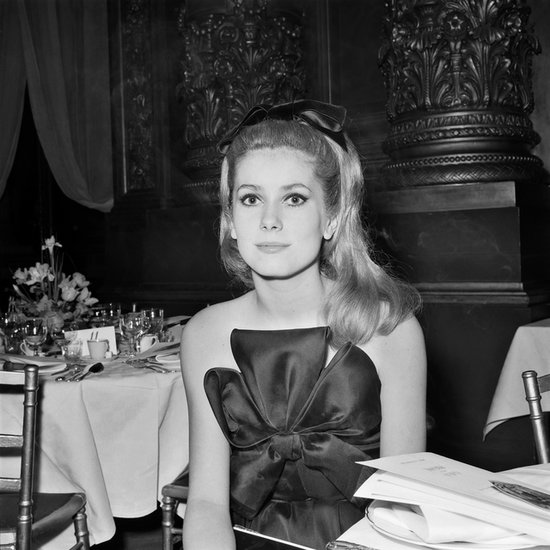 Paris Fashion Week has begun, and as the world (or anyone who's strolled the Canal St-Martin in Paris) knows, French women are renowned for their beauty. An insouciant flip of the hair, the evening glamour of a deep red lip, the embrace of "flaws" like gap teeth: all so French. But what else makes these women uniquely chic? To find out, we asked a few in-the-know people to explain the
je ne sais quoi
of French beauty. Keep reading.
The color virtuoso
"There's something particular about French women. They don't wash their hair every day. They can't stand the product too heavy on their hair and scalp. They try to be a little bit more cautious of what's going on with a product." — 
Christophe Robin, colorist to French stars including Catherine Deneuve
The hair genius
"The French woman loves to be sophisticated, but at the same time she doesn't want any style that you can
see
that something's happened. French women are very sophisticated with beautiful textures, beautiful makeup, but it's never too much." — 
John Nollet, hairstylist and creator of Amélie Poulain's famous bob
The supermodel
"Naturalism. Hardly any makeup and just really chic clothing. I love that French women let their skin show. The most attractive thing to me is when you can see a woman's skin. For me, when I'm getting my picture taken, they put makeup on me and all that. For every day, it's so nice to be able to look at a woman and see her skin."
— Milla Jovovich, cover model for magazines including Jalouse, Elle France, Vogue Paris, and Madame Figaro
The beauty entrepreneur
"With regard to my hair, I've always had a certain 'no fuss' mentality, which I think came from my mother. Neither one of us is very concerned with overstyling our hair. In fact, I let it air dry and actually like a bit of what might be referred to as frizz. For me, it's just added body. My feeling is that if hair is clean and shiny, it's gorgeous." —
Mathilde Thomas, founder of skin care brand Caudalie
The makeup master
"The French girl's beauty approach is all about subtlety and elegant details, which are also key trends of this season. Everything starts with good skin care, good cleansing habits, and perfectly moisturized skin. Never a heavy skin look on Madame — tinted moisturizers, light foundations, and highlighters are the French girl's best friend! To finish, she is always chic: wearing a feminine detail with a gorgeous eyeliner or the most perfect red lips ever, like
Lady Danger lipstick
($15)." —
Tom Sapin, MAC senior artist