Between the VMAs, Fashion Week, and the impending Emmys, it's been one busy week. In the midst of all the craziness, however, we don't want to forget about you, Toronto Film Festival. Over the course of the past eight days or so, we've seen Drew up the ante with her black-tipped hair, which was undoubtedly the most memorable hairstyle of the festival. But, have you been taking notice of other stars' hairstyles at TIFF? Click on through to find out.
1 of 6
Which star wore this sparkly barrette while on the red carpet?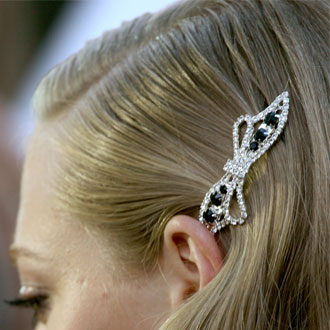 Sienna Miller
Drew Barrymore
Amanda Seyfried
Lady Gaga
2 of 6
Guess which star parted her hair down the middle and clipped her sides back?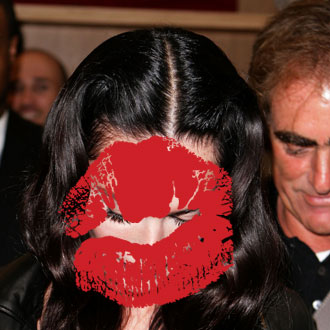 Megan Fox
Jennifer Connelly
Demi Moore
Dita Von Teese
3 of 6
Who dazzled with this classic pony?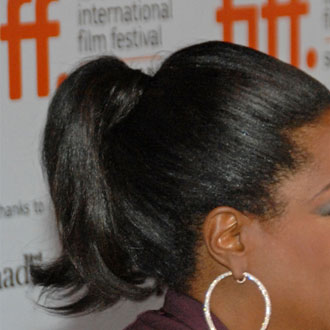 Gabrielle Union
Queen Latifah
Garcelle Beauvais
Oprah Winfrey
4 of 6
Which redhead opted for a messy French twist?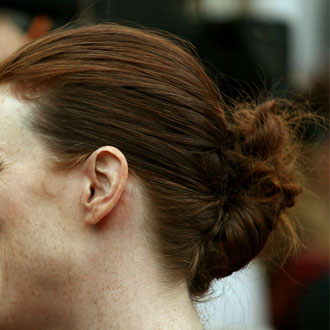 Julianne Moore
Nicole Kidman
Marcia Cross
Julia Roberts
5 of 6
Guess who went for this twisty style?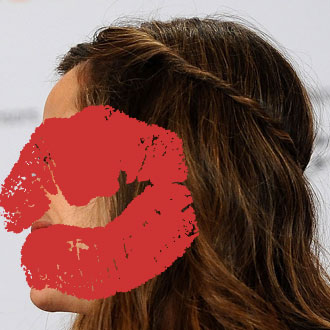 Rachel Bilson
Jennifer Garner
Jennifer Lopez
Angelina Jolie
6 of 6
Guess who is wearing this tousled bun?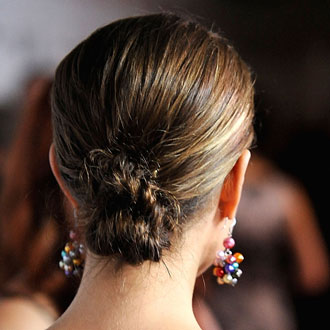 Natalie Portman
Keira Knightley
Christina Ricci
Penelope Cruz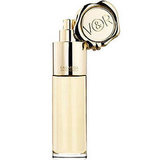 next slidequiz
Guess the Perfume's Pithy Pitch