Guess the Iconic TV Character Hairstyle Quiz 2011-08-12 06:10:15
Can You Guess the Iconic TV Hairstyle?
With iconic television characters come iconic television character hairstyles. Some are idolized and copied while others will only live on through Halloween costumes. Either way, these small-screen hairstyles have been permanently ingrained in our minds and hearts. Think you know the difference between Gossip Girl and The Golden Girls? Take the quiz to test your TV character knowledge now.
1 of 15
Which sweet-as-pie TV mom graced the small screen with this flippy blond shag?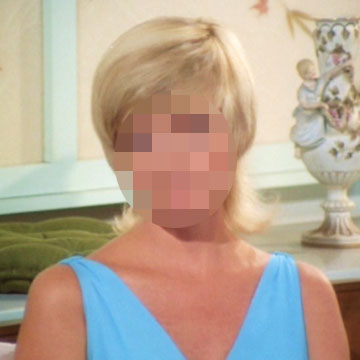 Elyse Keaton, "Family Ties"
Maggie Seaver, "Growing Pains"
Carol Brady, "The Brady Bunch"
2 of 15
Which complex brunette character sported these lush waves?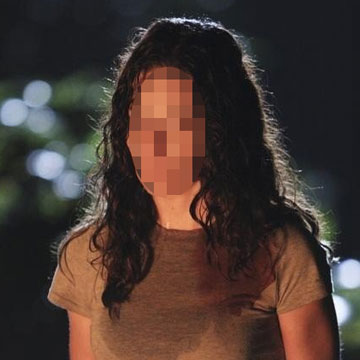 Kelly Garrett, "Charlie's Angels"
Kate Austen, "Lost"
Joey Potter, "Dawson's Creek"
3 of 15
This smart, sassy high school student wore cool braided styles (and even cooler shirts).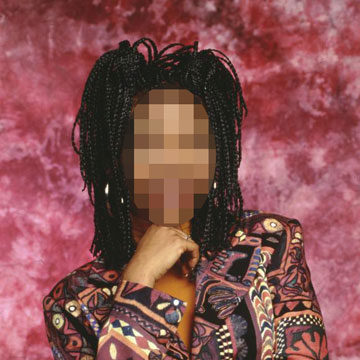 Deloris van Cartier
Kim Parker, "The Parkers"
Moesha Mitchell, "Moesha"
4 of 15
Which smart, shy TV character sported this short red 'do?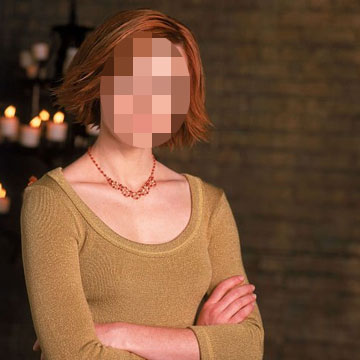 Willow Rosenberg, "Buffy, the Vampire Slayer"
Miranda Hobbes, "Sex and the City"
Emma Pillsbury, "Glee"
5 of 15
Which dark-haired rebel with a heart of gold wore this feathered '80s-cool style?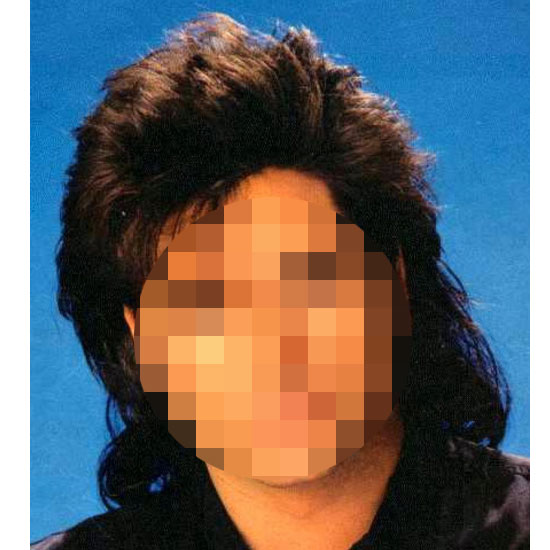 Bud Bundy, "Married With Children"
Jesse Katsopolis, "Full House"
Tony Micelli, "Who's the Boss?"
6 of 15
Everyone wanted this thoughtful, extremely impulsive character's long, thick curls.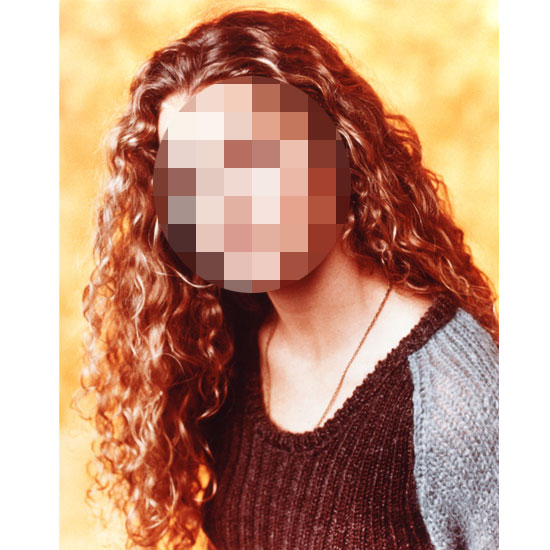 Carrie Bradshaw, "Sex and the City"
Felicity Porter, "Felicity"
Jessie Spano, "Saved by the Bell"
7 of 15
This TV mom had a full-time job, raised five kids, and still managed to wear a fabulously full hairstyle.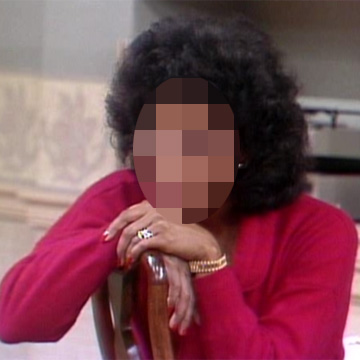 Clair Huxtable, "The Cosby Show"
Karen Banks, "The Fresh Prince of Bel-Air"
Harriette Winslow, "Family Matters"
8 of 15
Which fun, free-spirited character showed off her blond locks with wide headbands and curled bangs?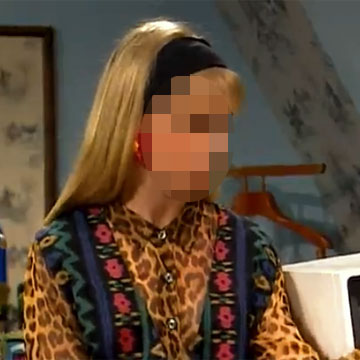 Phoebe Buffay, "Friends"
Blossom Russo, "Blossom"
Clarissa Darling, "Clarissa Explains It All"
9 of 15
This stylish, super-charming Lothario helped make the flat-top a household trend.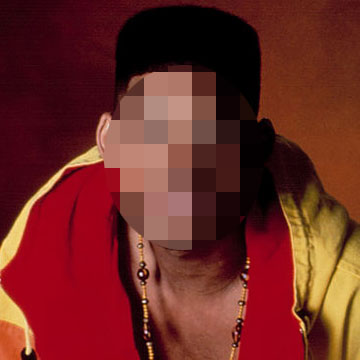 Willis Jackson, "Diff'rent Strokes"
Will Smith, "The Fresh Prince of Bel-Air"
Dwayne Wayne, "A Different World"
10 of 15
Which trash-talking, Spandex-wearing TV mom sported this sky-high 'do?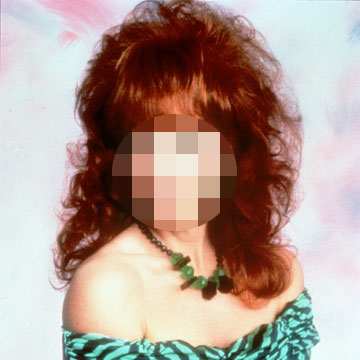 Mary Sue Torkelson, "The Torkelsons"
Julie Cooper, "The O.C."
Peg Bundy, "Married With Children"
11 of 15
Which girl-about-town rose to iconic status with her wild curls and sophisticated hairstyles?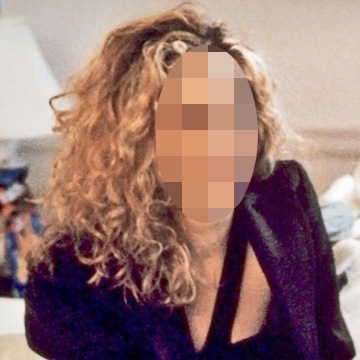 Topanga Lawrence, "Boy Meets World"
Grace Adler, "Will & Grace"
Carrie Bradshaw, "Sex and the City"
12 of 15
This character's perfectly-coiffed, '60s-style mane was the envy of women everywhere.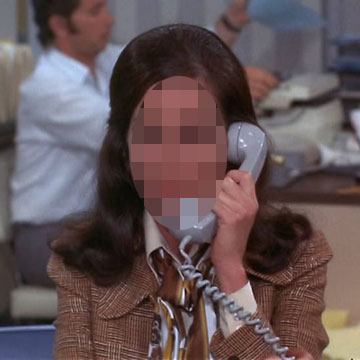 Mary Richards, "The Mary Tyler Moore Show"
Ann Marie, "That Girl"
Laura Petrie, "The Dick van Dyke Show"
13 of 15
This blond troublemaker stole our hearts with his wit, charm, and totally radical surfer-boy looks.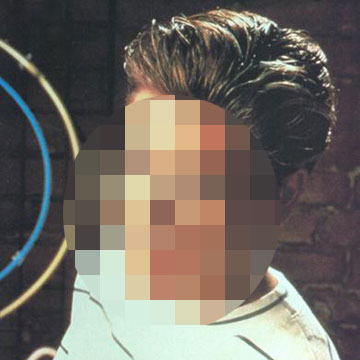 Brandon Walsh, "Beverly Hills, 90210"
Parker Lewis, "Parker Lewis Can't Lose"
Zack Morris, "Saved by the Bell"
14 of 15
Which identity-seeking '90s TV character won us over with her bright red bob?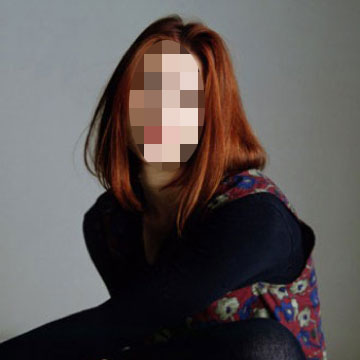 Lindsay Weir, "Freaks and Geeks"
Angela Chase, "My So-Called Life"
Mary Camden, "7th Heaven"
15 of 15
Which energetic (and a bit neurotic) character wore this style straight into icon status?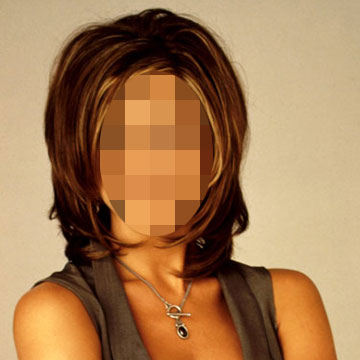 Rachel Green, "Friends"
Ally McBeal, "Ally McBeal"
Julia Salinger, "Party of Five"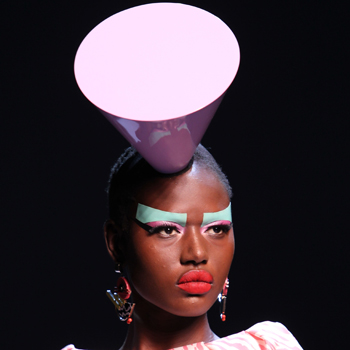 next slidequiz
Can You Guess the Inspiration Behind These Couture Beauty Looks?