Hey Slick, These Oil Blotters Will Keep You Under Control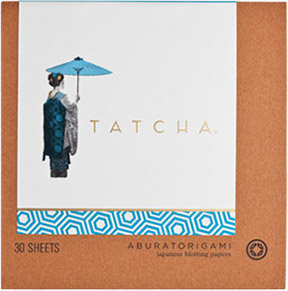 I remember the first time I ever experienced the magic of an oil-blotting paper. Picture it,
Sophia Petrillo
-style: It was a steaming hot day in Chicago circa 2000. My friend and I were bridesmaids in a
wedding
, and our carefully applied makeup was melting more and more by the minute. Out popped her stash of this brand new product she turned me on to, called "
blotting sheets
." I was hooked from then on. Here we are, several years later and just about every makeup company around has some type of oil-absorbing tissues, linens, papers, and/or films — some even enclosed in their own fancy case. The most recently launched blotter comes to us from Tatcha. Its
aburatorigami
($12-30), aka "oil blotting paper" in Japan, also refers to a special kind of paper that's a by-product of the gold leaf manufacturing process. In fact, the beauty benefits of aburatorigami were well-known in the 1800s by geisha. (It looks like these now-mainstream purse staples aren't so "new" after all.)