If you're a sucker for natural green garland, you're not alone! Fresh, woodsy, and festive, it can almost suffice for a tree and is surprisingly versatile. While natural garland can be purchased, it's easier to make than you may think.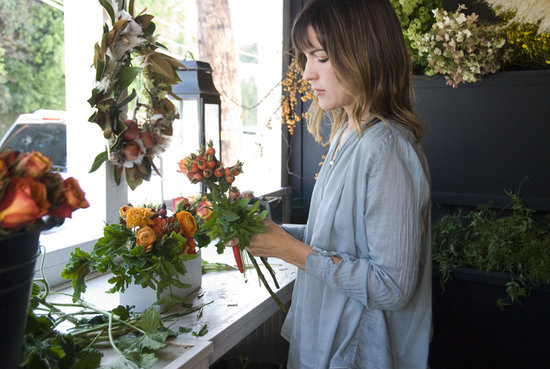 Stephanie Schur, who runs the LA-based floral boutique Botany, happily agreed to share her secrets for creating gorgeous garland. Her regular clients include Gwyneth Paltrow and Reese Witherspoon, so we knew we were in for a treat!
Start by gathering your elements. Stephanie used pine, fir, eucalyptus, pepper berry, and viburnum berry.
Set aside the pine, seeded eucalyptus, and fir to use as your base.
Wrap strong wire around two to three pieces, and repeat. Keep reading for the rest of the steps!