Is It a Holiday Treat . . . or Nail Polish Shade?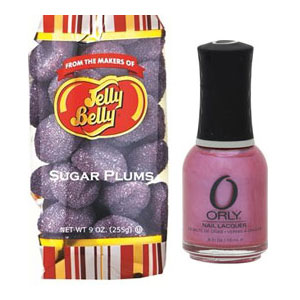 It's time for cookies, candy, and whatever else kind of confection you can get your hands on. So in the spirit of the season — and in conjunction with the fact that several nail polish brands produce lacquers with delectable-sounding names — it's time for another round of
This or That
. Orly's
Sugar Plum
($7) nail polish might share a name with a certain sugar-coated fruit-flavored candy, but for the items listed below, can you guess if it's a holiday treat or nail polish shade? Find out now.