YouTube how-tos on contouring your face are a dime a dozen these days, but who has time to replicate a 15-step, 10-minute tutorial on a single beauty technique every morning? Since most of us are looking for Lara Stone-type shading instead of a Kardashian contour on the daily, we tapped Stila [1] Global Director of Education Sarah Lucero to show us a simplified, low-maintenance, and more light-handed approach to A-list bone structure. Scroll down to learn how to excavate your own hibernating cheekbones in as little as one, two, three (no cosmetology license required).
Photo courtesy of Stila
Before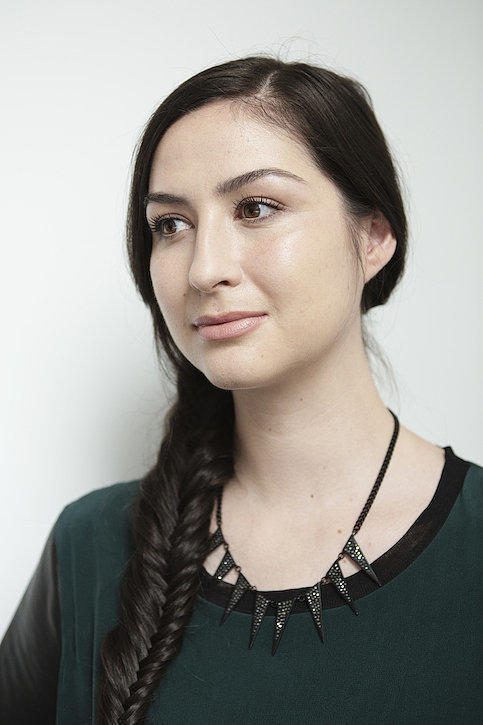 Prep skin with moisturizer and foundation, and use concealer to correct where needed.
Photo courtesy of Stila
Step 1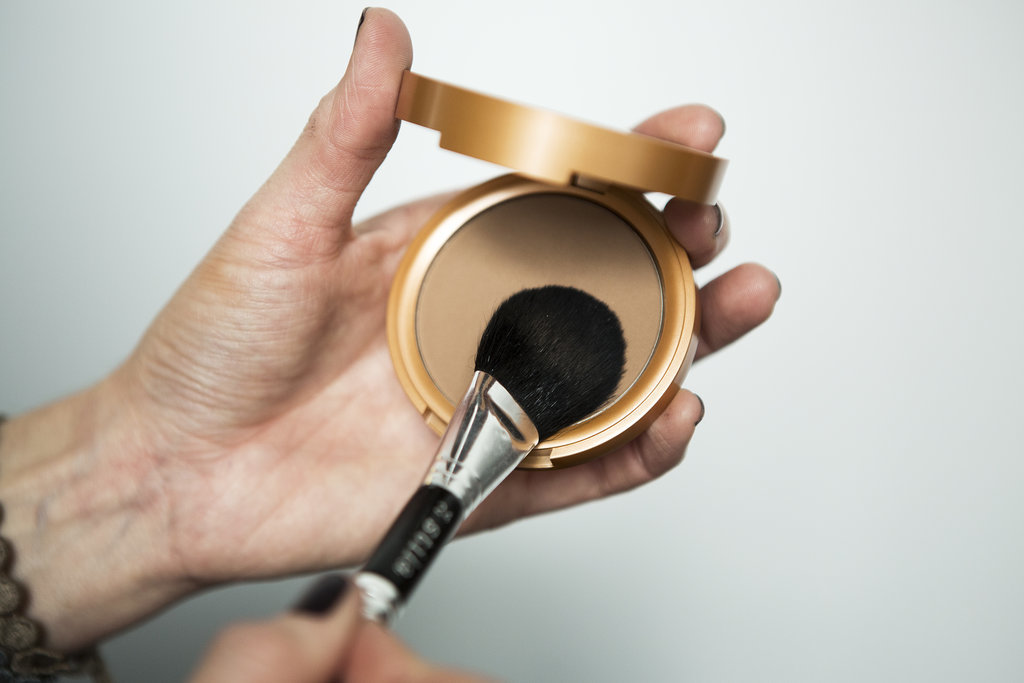 Swirl a blush brush like the #24 Stila Double-Sided Illuminating Powder Brush [2] ($50) in a matte brown bronzer. Lucero used Stila Sun Bronzer in Shade 2 [3] ($28). "The brown tone of this bronzer is perfect because it's not too orange- or red-based," said Lucero. "And the matte finish is important because it looks like the real shading of your skin as opposed to a bling-y, shimmery one, so this looks more natural."
Photo courtesy of Stila [4]
Step 2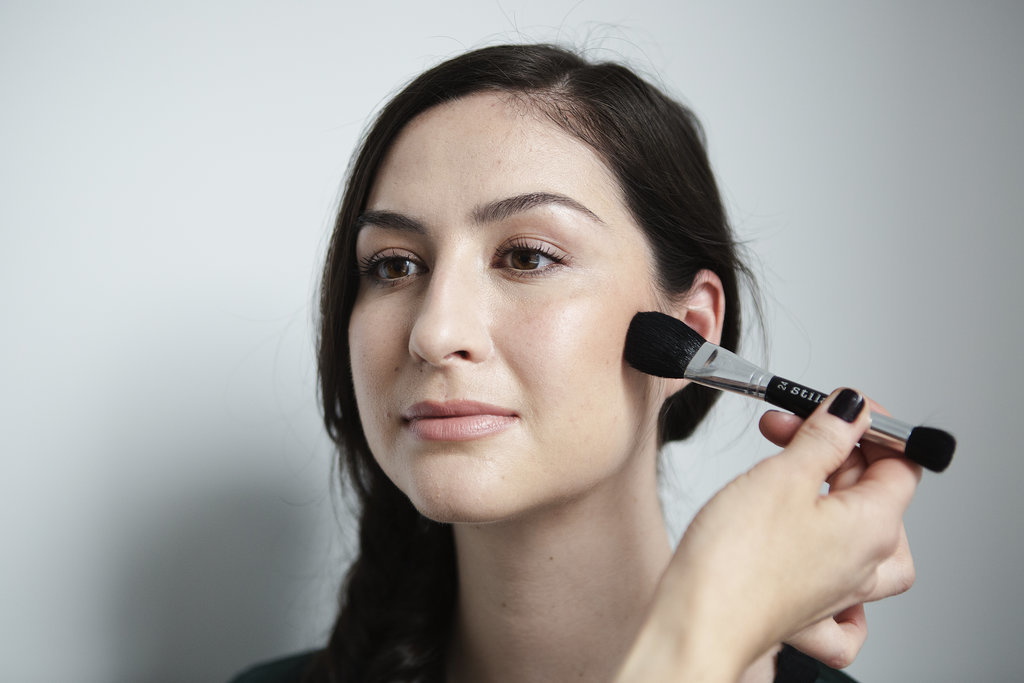 Start the contour where your cheekbone meets your ear, and concentrate most of the color in that area. As you drag the bronzer forward, sculpt your cheekbone using strokes that sweep upward to help lift the cheek. "Don't use back-and-forth motions to sculpt because it'll make the color look stripey," advised Lucero. Halt the color where the iris of the eye starts. "Bringing the color any further into the face can start to make the cheeks look muddy and dirty," she said.
Photo courtesy of Stila
Step 3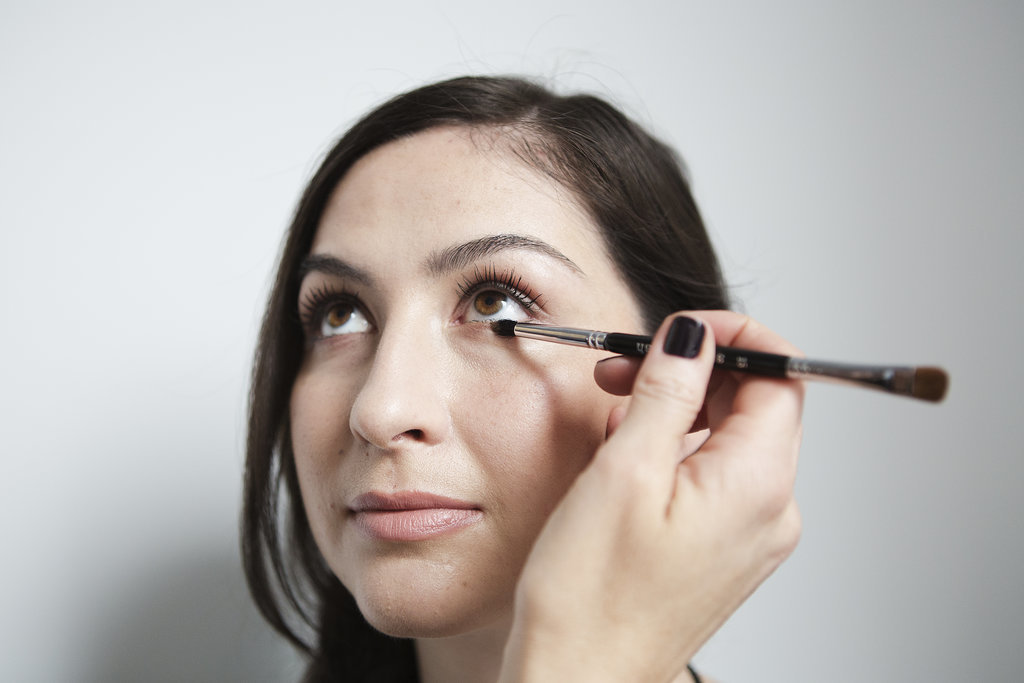 Using a pencil brush, such as the Stila #15 Double-Sided Crease and Liner Brush [5] ($32), shade underneath the eye with the same bronzer.
Photo courtesy of Stila
Step 4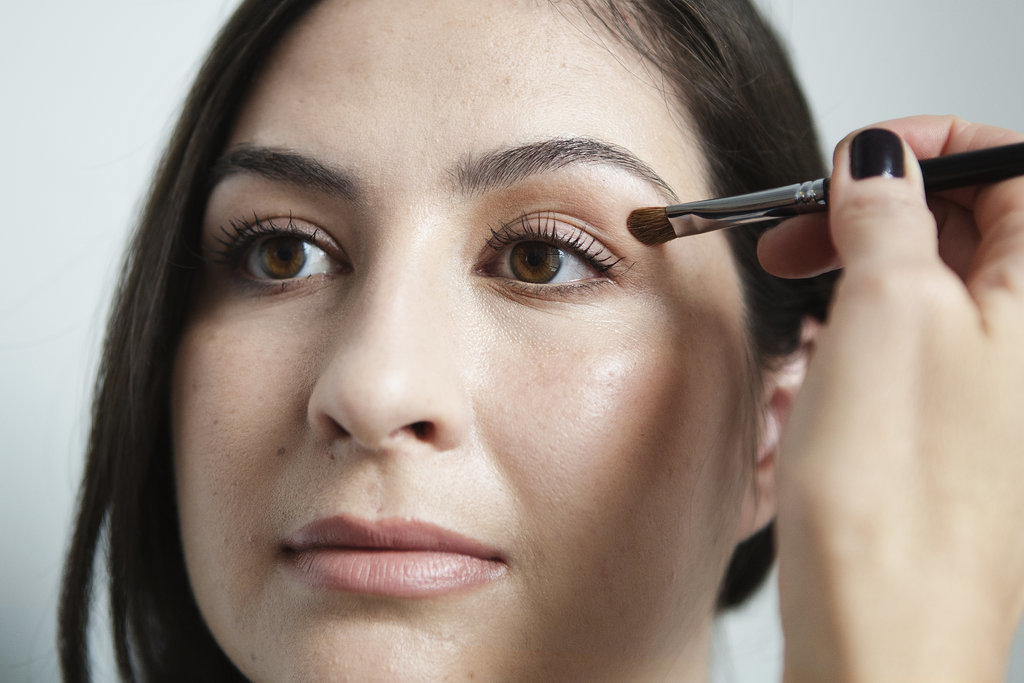 Then use an eye shadow brush to contour the crease of the eye and create more of a 3D shape. "Shade your crease with the eyes open so you can see the real shape of your lid," Lucero recommended. Here, Lucero used the fluffier side of the #15 brush.
Photo courtesy of Stila
Step 5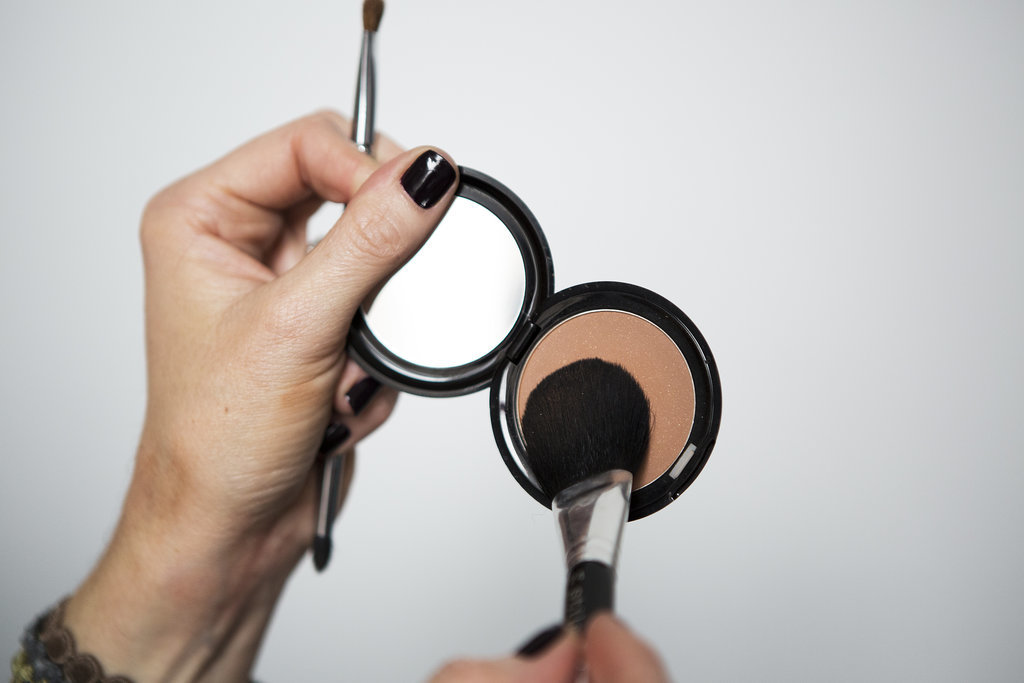 Next, dip your blush brush in a shimmery bronze pressed powder blush like the Stila Custom Color Blush in Self-Adjusting Bronze [6] ($20).
Photo courtesy of Stila
Step 6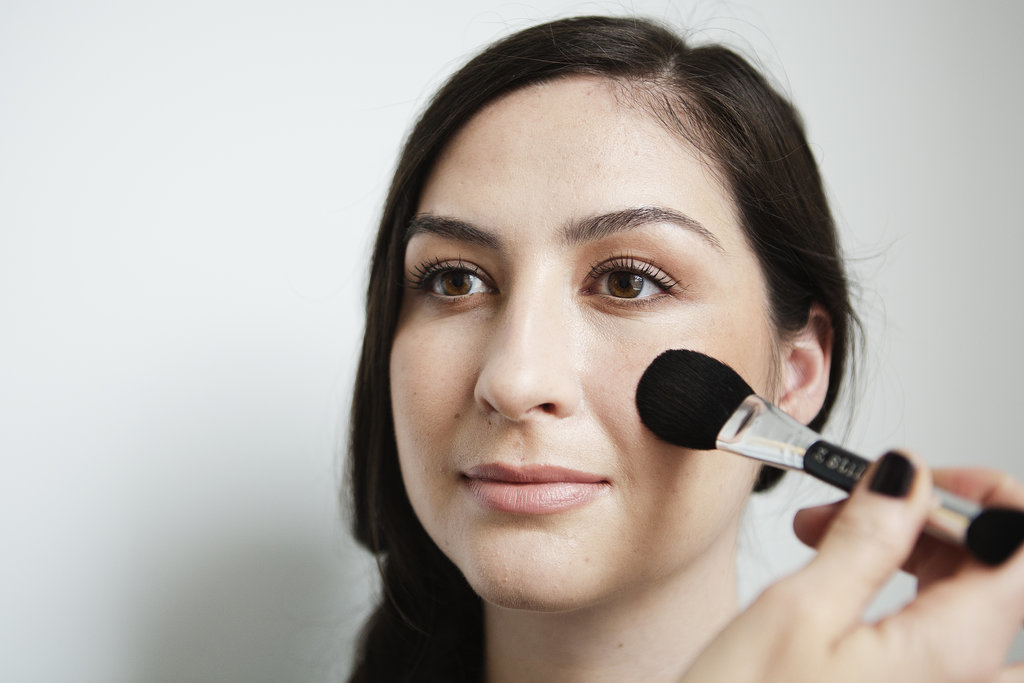 Apply the shimmery blush on the apples of cheeks to make them pop and give them a rounder shape. "Swipe the brush in an X-motion to achieve a good blending of color," said Lucero. "In the center of the X is where all the concentration will be, which will give your cheeks a nice lift."
Photo courtesy of Stila
Step 7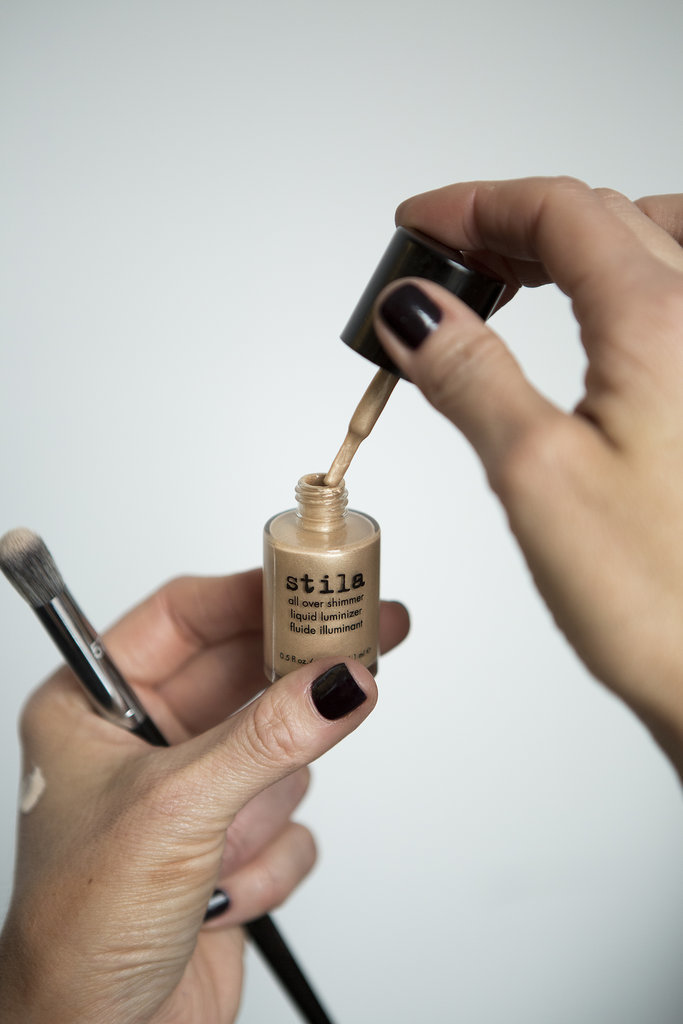 To highlight, choose a shimmery beige liquid. Lucero used Stila All Over Shimmer Liquid Luminizer in Kitten Shimmer [7] ($20). "It leaves a sheen that isn't frosty, and the liquid provides a more skin-like texture," Lucero revealed. "Powder highlighters look frosty and heavy, and you can see their texture."
Photo courtesy of Stila
Step 8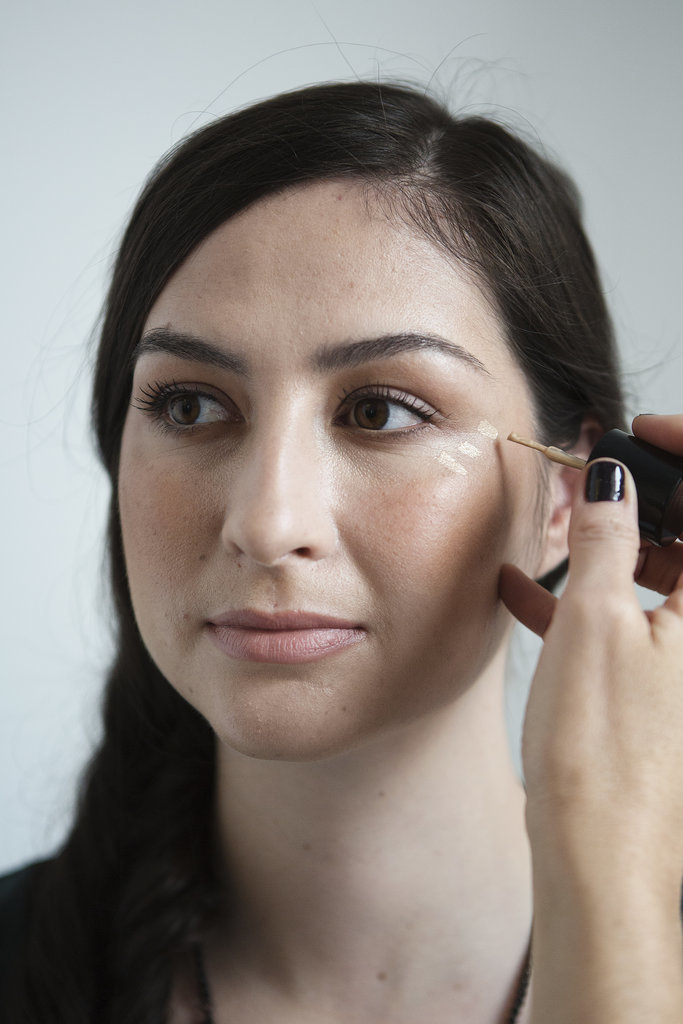 Apply three strokes of highlighter on top of the cheekbones. As with the bronzer, make sure to concentrate the color near the back of the face as opposed to the front.
Photo courtesy of Stila
Step 9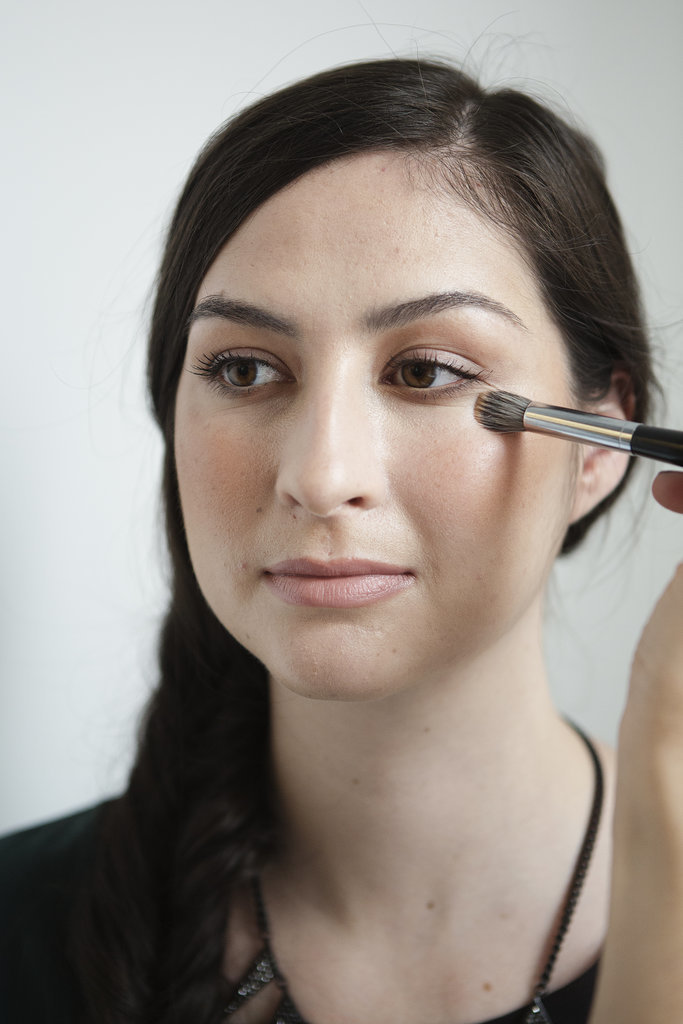 Blend in the product with a fluffy dome brush.
Photo courtesy of Stila
Step 10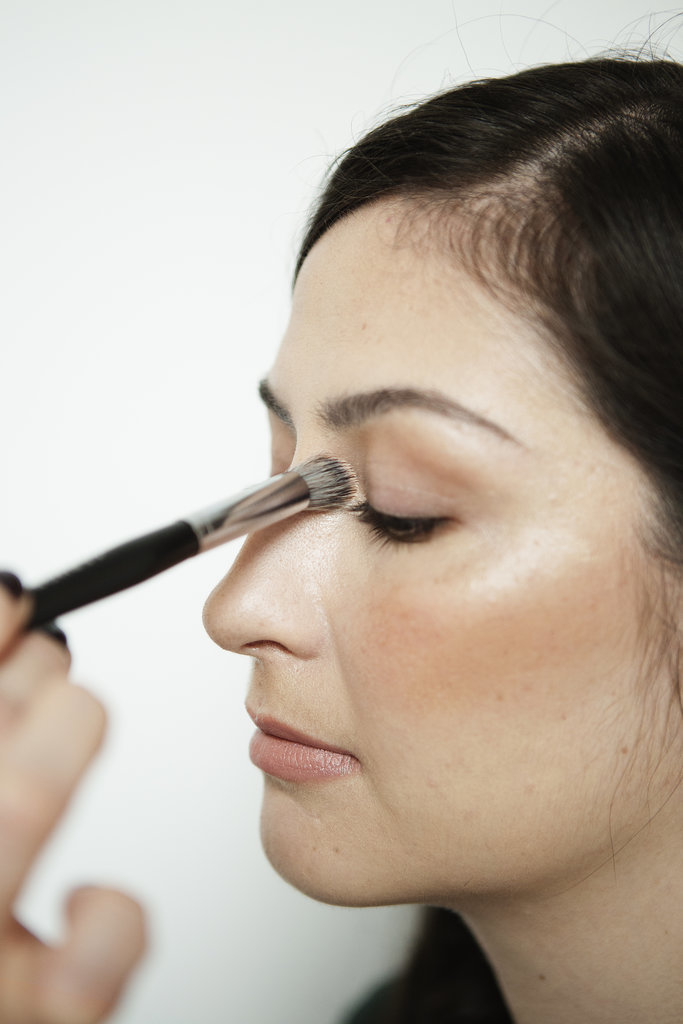 Add whatever's left over on the brush to the inner eye along the tear duct and where the brow meets the nose. "This creates a window that catches the light on the eyes," explained Lucero.
Photo courtesy of Stila
After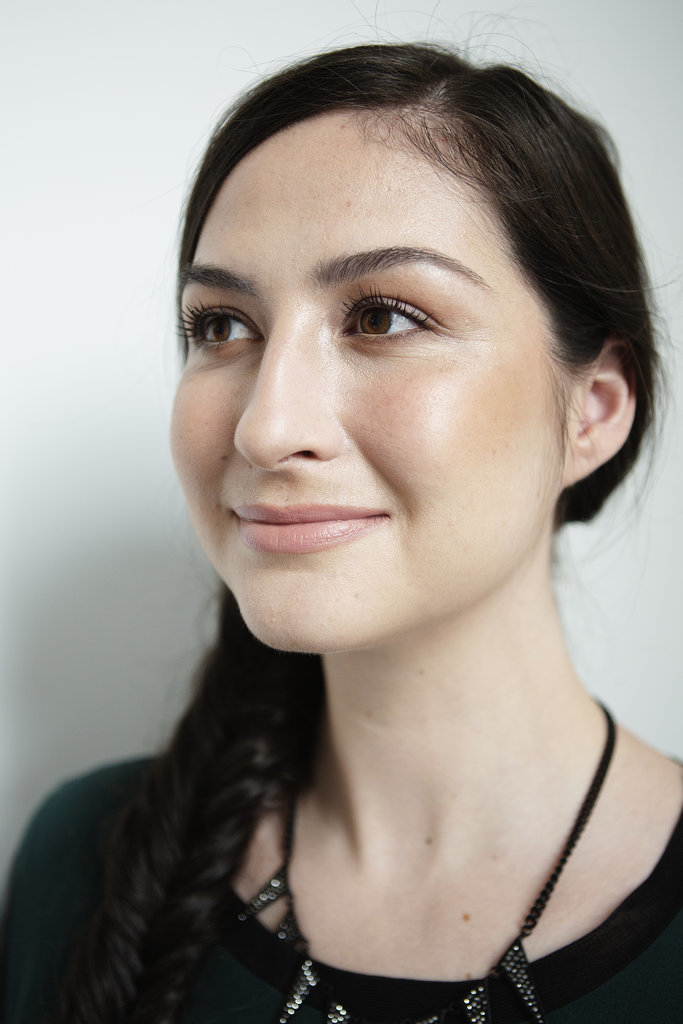 Et voilà! A contoured face that will still leave you time to eat breakfast in the morning.
Photo courtesy of Stila