How to Cover a Hickey
How to Hide a Hickey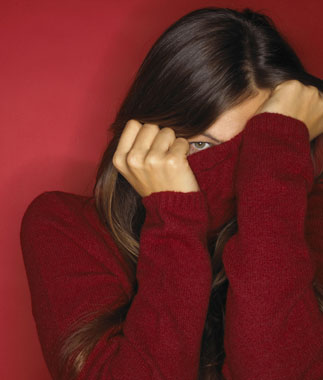 To quote the immortal lyricists of Def Leppard, love bites — and sometimes it leaves a mark. With Valentine's Day coming up, it seemed like the right time to revisit that teenage rite of passage: the hickey. My friend recently got one from a makeout sesh and was none too happy about it, which inspired me to pass along some nibble-hiding makeup tips. (Because really, a hickey is hardly a classy look.) Just read more.


Go green: To counterbalance the red or purple tones of a hickey, a green or yellow corrector is your best bet. Try Physicians Formula Cover in Green ($5.50) or Physicians Formula Cover in Yellow ($5.50). Then, over the corrector, pat on a concealer one shade lighter than your skin tone. Keep in mind that using too much product will only draw attention to the area. A foundation or concealer brush will help you to blend the edges more evenly, and in turn, your coverup work will be less noticeable.
What if the hickey starts to turn yellow?: As the hickey heals, you might notice a yellow or green cast. In that instance opt for a concealer with pinkish undertones.
Finishing touches: In a pinch, dot on and blend in eye shadow in a shade lighter than your skin tone to set your makeup. But for a more reasonable option, dust on some translucent powder to finish off — and keep a scarf handy, just in case.