How to Keep Your Lipstick From Smudging
Keep Your Lipstick From Giving You the Slip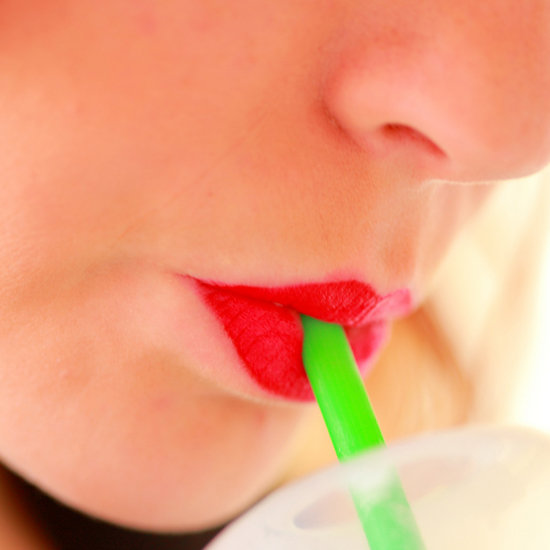 Ever put lipstick on in the morning only to have it wind up everywhere but your lips by the afternoon? While it gives a pretty perk to any makeup look, lipstick can sometimes feel like a hassle . . . especially when it smudges. So how do you keep your lip color on your lips and not on your teeth, face, or wherever else it may slide? Follow these tips and never worry about your lipstick giving you the slip again. Keep reading for more.
Prep your lips: Applying lipstick to dry or cracked lips is the easiest way to get it to skedaddle before you've even walked out the door. To smooth over cracks, first swipe on some lip balm. Bobbi Brown Lip Balm SPF 15 ($16) moisturizes and protects, giving your color a good base. Then, allow the balm to dry for a couple of minutes before layering on your color.
Keep color off your teeth: Protect yourself from this common faux pas with a simple trick: after applying your lipstick, wash your hands and slide your index finger between your lips once. The color that's hanging out on the innermost part of your lips will come off with your finger, keeping it off your pearly whites.
Powder up: This works especially well with high-gloss pigments that go haywire in the heat. After applying your lipstick, blot with a tissue. Next place the tissue over your lips. Using a setting powder — a loose powder like Laura Mercier Invisible Loose Powder ($35) works best — and a fluffy blush brush, lightly tap the powder onto the tissue. The powder will absorb the excess moisture of the lipstick and keep it in its place.
Walk the line: Have lipstick that tends to head south to your chin? Take a cream concealer, like Maybelline Dream Lumi Concealer ($6) and trace around the outside of your lips with it. A lip liner brush will help keep the line steady and get it as close to your lips as possible. The concealer will act like a wall against your lipstick, preventing it from smudging across your face.