How to Make Your Manicure Last Longer
Expert Tips to Make Your Manicure Last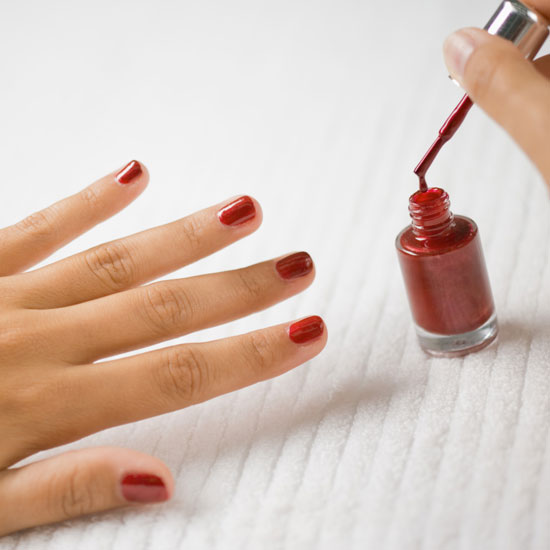 If you like the look of painted fingernails but hate polish chips, the solution could be as simple as adding one more step to your paint job. That's the advice of UK-based celebrity manicurists (and Rococo Nail Apparel creators) Ange and Vernice Walker. Their famous manicures last an average of 10 days, all because of a few easy tips. Read on to see them.

Start with a perfect foundation
Before applying the first coat of polish, buff nails. Next, do what the Walkers call "squeaking." "You wipe the nail with polish remover to make sure it's free of any oils or product prior to application of color, then give it a little squeak," Ange says. Then apply a basecoat like Rococo Nail Apparel Superbase ($17) which dries to a matte finish so polish bonds to it.

Form a shell over your nail
The first place your polish is likely to chip is at the tips, so take the polish over the tip. "Round it to the edge and coat the end so you're creating a shell over the nail," Vernice advises.

Reapply topcoat
After applying two coats of nail polish, always seal with a topcoat. Later in the week, reapply it to make the color pop again and seal in the polish for a couple more days.

Coddle your digits
"Always use gloves if your hands are in water or you're washing [dishes]," Ange says. And don't use your nails as tools, either — it'll only lead to chips in the end.