Laser Fat Removal Results
How I Lost Almost an Inch of Thigh Fat in 20 Minutes Without Surgery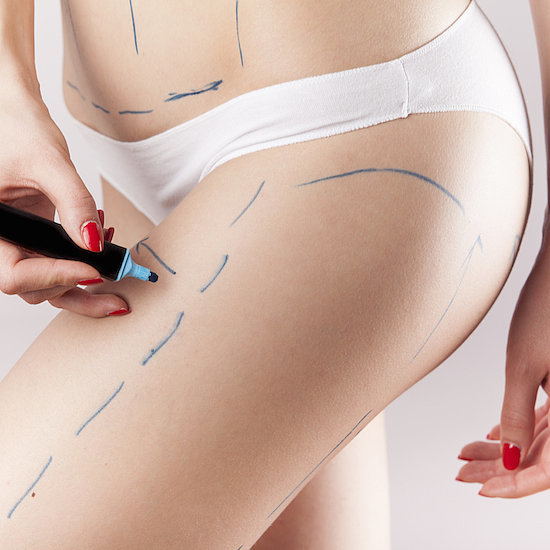 What's Your Reaction?
0
0
0
0
0
0
1
How I Lost Almost an Inch of Thigh Fat in 20 Minutes Without Surgery
I've always been a very athletic person. I played softball for 14 years of my life, volleyball for 10, and basketball for eight. In fact, I was recruited for the women's volleyball team at New York University and played at a competitive level that most people never reach in their lives. It should go without saying then that I've worked hard to attain a generally healthy and fit figure. And even though most of my muscle mass and tonality from my collegiate athlete days are long gone, I still try to make it to the gym at least twice a week. Today, I may be no Gisele Bündchen, but I know I'm not obese either. Still, no matter how many two-a-day practices I clocked in on the courts or side lunges I lurch through at the gym, I've never been able to slim down my inner thighs.
Previously, a common way to target such stubborn problem spots like thicker thighs, tummy pudge, or even a double chin that won't dissipate with exercise was through liposuction. But that intrusive procedure requires downtime and can have lumpy results and weird aftereffects, like fat that settles in unusual places if the weight is ever gained back. Recently, though, I heard of a new technology called i-Lipoxcell that gives you all the benefits of liposuction (read: targeted fat loss) without the surgery or side effects. And the best part? All it takes is 20 minutes. All in all, it's reported that i-Lipoxcell is currently the most advanced noninvasive fat reduction and body shaping system on the market today. Needless to say, I scheduled an appointment stat with leading doctor Jamé Heskett of The Wellpath (you may have seen her on The Dr. Oz Show) to try out the new machine for myself.
Latest