Lower Lashes Making a Comeback, Been Here For Years
Trend Alert: Lower Lash Love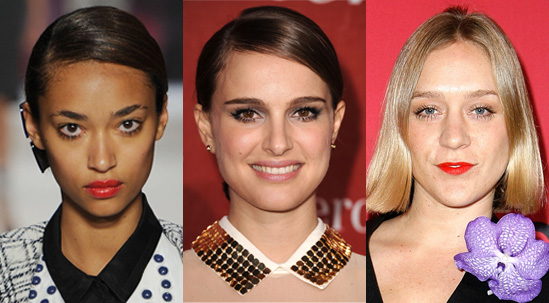 In the beauty world, the old adage that everything old is new again often rings true. Take intensely defined lower lashes for instance, once seen adorning the eyes of stars like Liza Minnelli and Twiggy. Now they're making a comeback. Recently,
Natalie Portman
wore full lashes on both the top and bottom lashes, while
Chloë Sevigny
just opted for a softer, Kewpie doll-like take on the trend.
Cynthia Rowley
even featured heavy-on-the-bottom eyelashes at her
Spring 2011 runway show
.
Accentuating your lower lashes is a chic way to open up the eyes, frame bangs, and add instant interest to a beauty look. It's also the perfect way to bring a bit of the runway (Phillip Lim, Yves Saint Laurent, and Miu Miu have all featured similar takes on the look in the past) to your everyday style. Easily get the look with Clinique's new Bottom Lash Mascara ($10), and for more inspiration check out the widget below: