When you spend as much time posing for the camera as Lucy Hale, you have to know what works — which leg to pop, chin up or down, and which hairstyle works best. Lucy has obviously found a favorite with her signature sideswept styles. She's known to rock waves, curls, chignons, and braids all pushed to one side (usually the right, if we're being specific). The lopsided look gives Lucy a chance to show off her best over-the-shoulder poses, and you can see them all below. Season five of Pretty Little Liars debuts tonight at 8 p.m. on ABC Family. Make sure to watch for even more off-center hair ideas!
2014 Billboard Music Awards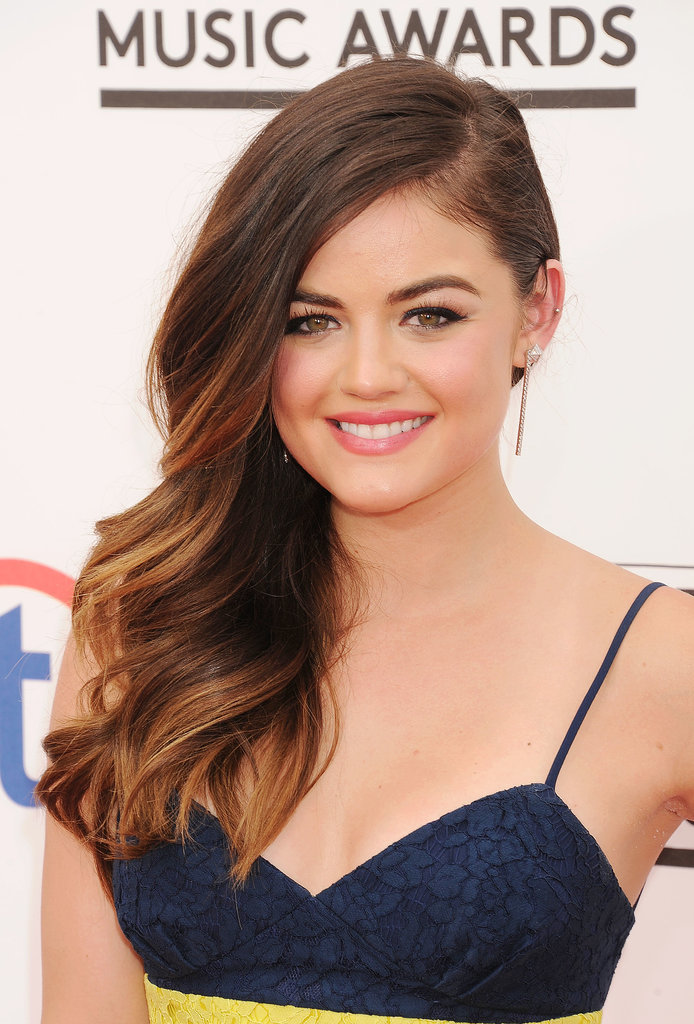 At this year's Billboard Music Awards, Lucy stunned with neutral makeup and casual, sideswept curls.
2014 PLL Season Finale Screening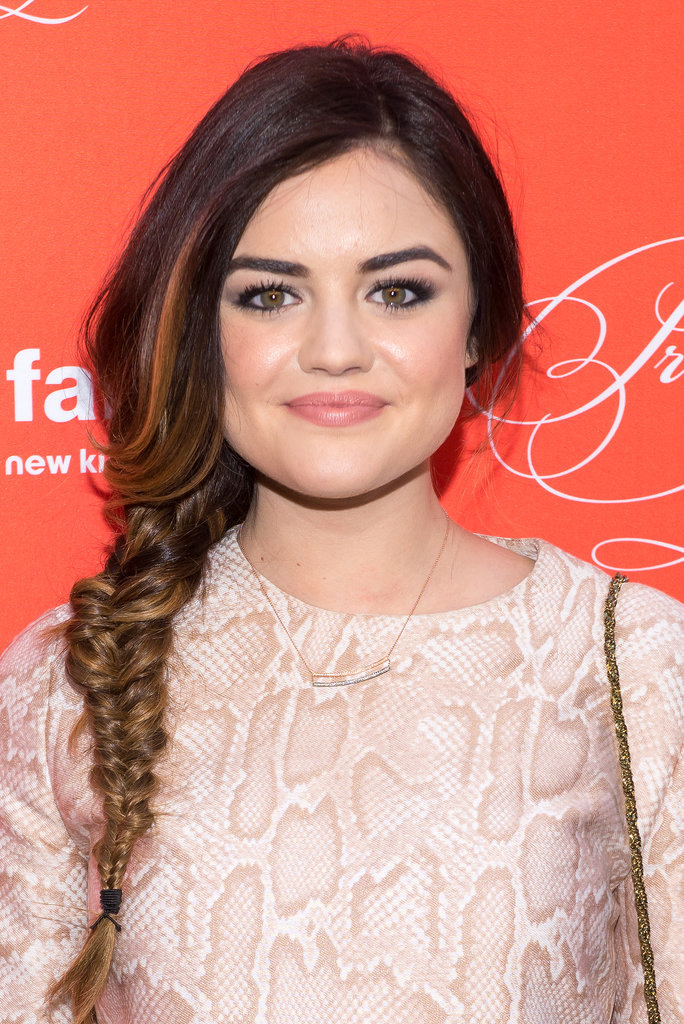 Lucy opted for this intricate side fishtail braid on the red carpet for the Pretty Little Liars finale screening in New York.
2014 Radio Disney Music Awards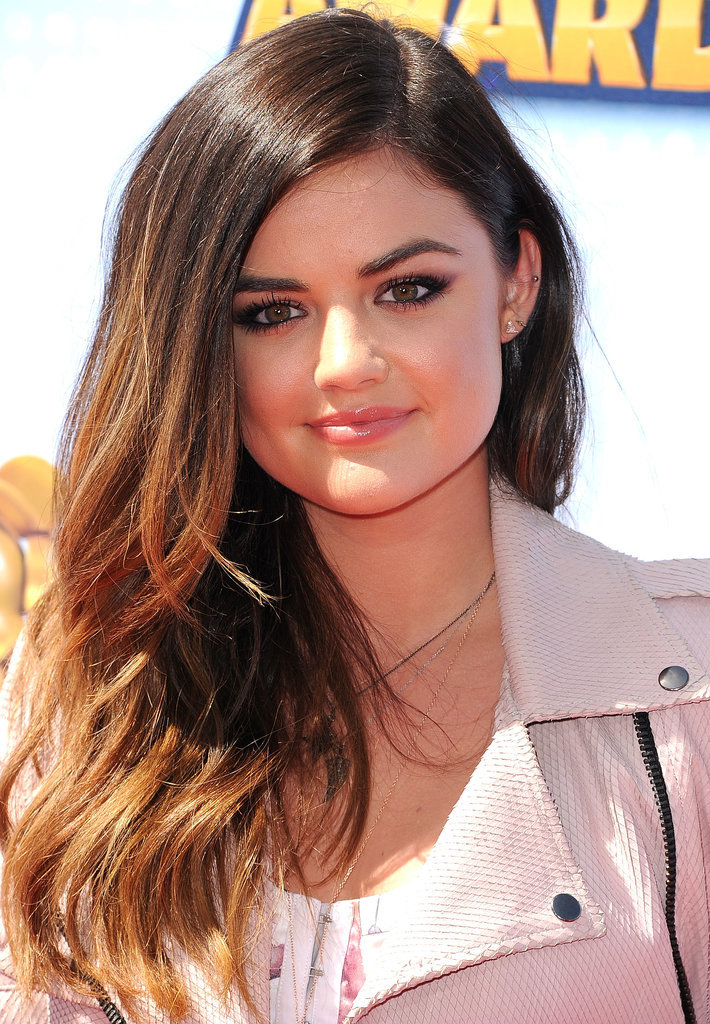 Lucy pulls off this loose hairstyle by casually putting all of her waves to the the right side. The look also shows off her subtle ombré hue.
2013 CMA Awards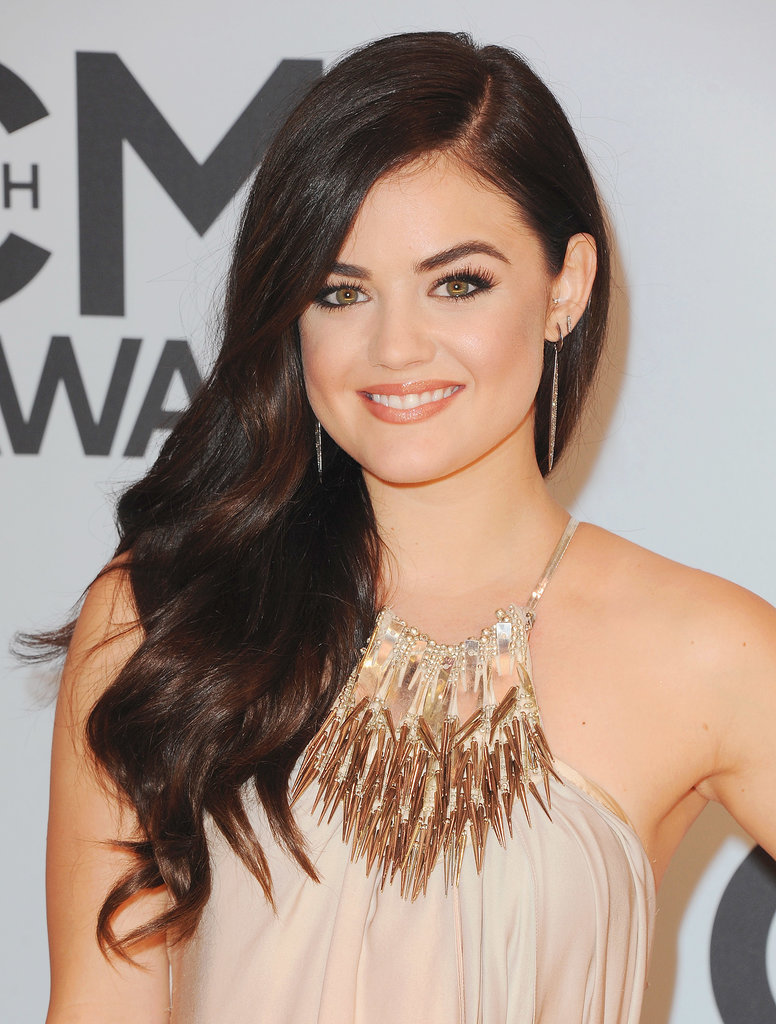 Sleek and sophisticated was the goal for Lucy at the 2013 CMA Awards, and she achieved it with a neutral makeup palette and soft curls thrown over the shoulder.
2013 Teen Choice Awards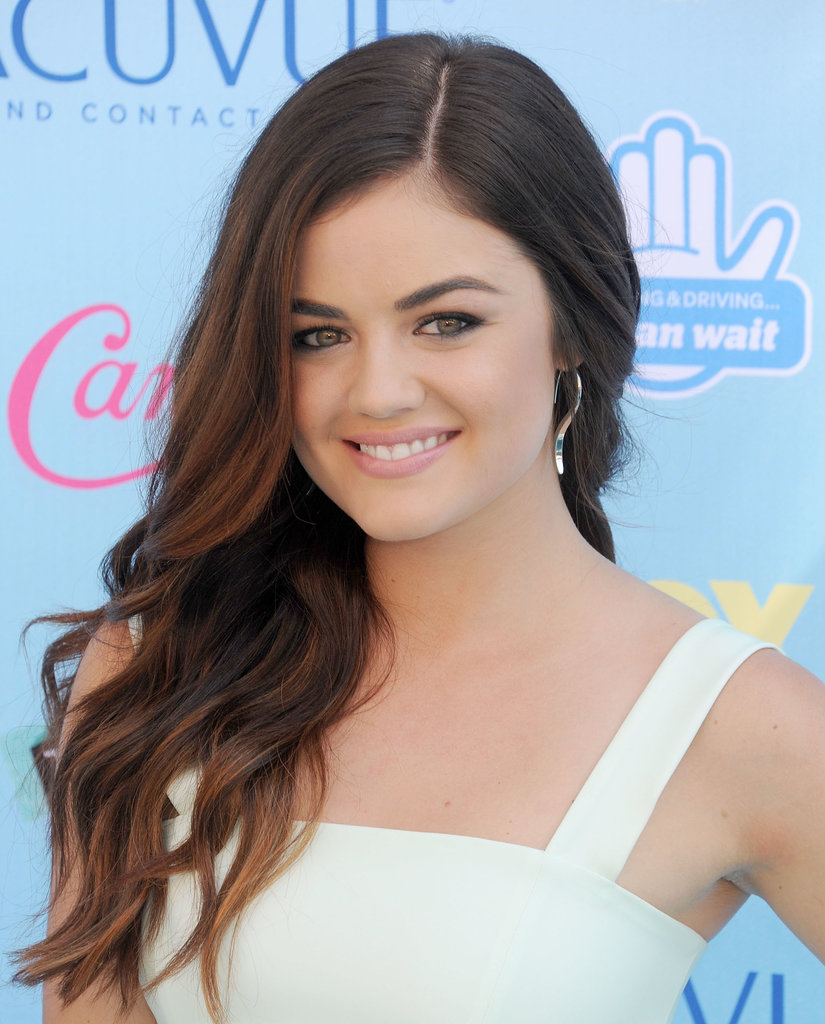 Lucy had her hair styled in loose beach waves that showed off her ombré hair tint.
2012 CMA Awards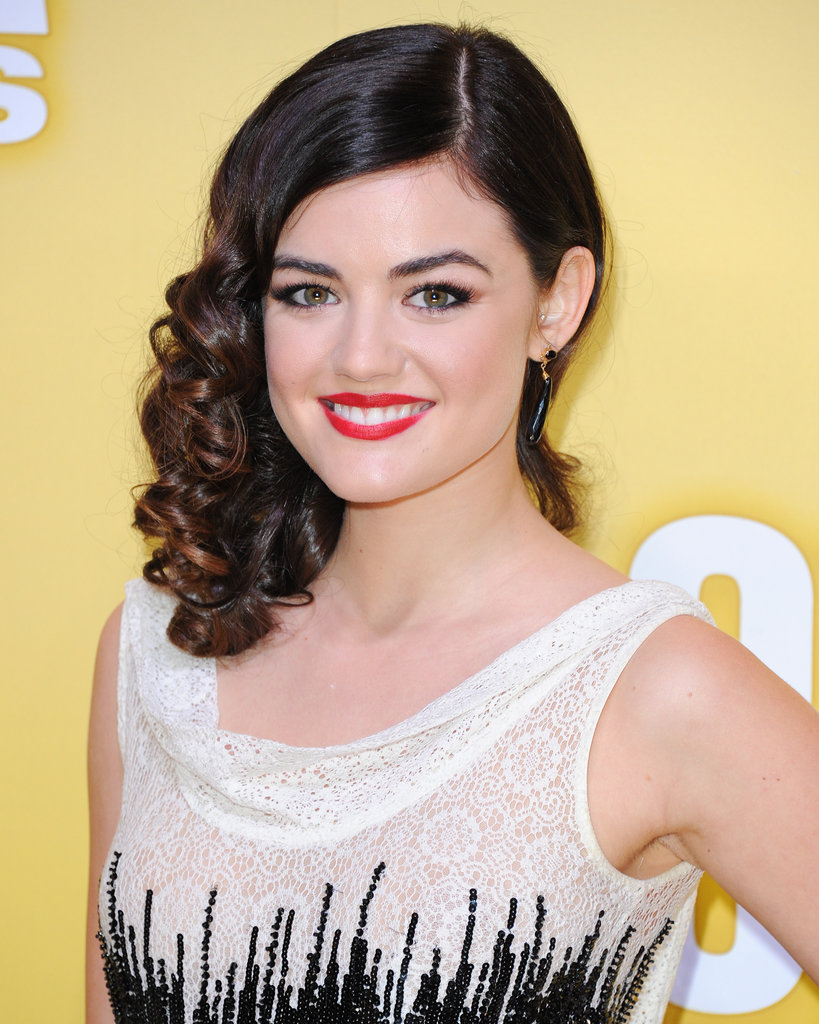 Instead of her typical head of waves, Lucy tried out tight ringlet curls pinned back at the nape.
2012 Young Hollywood Party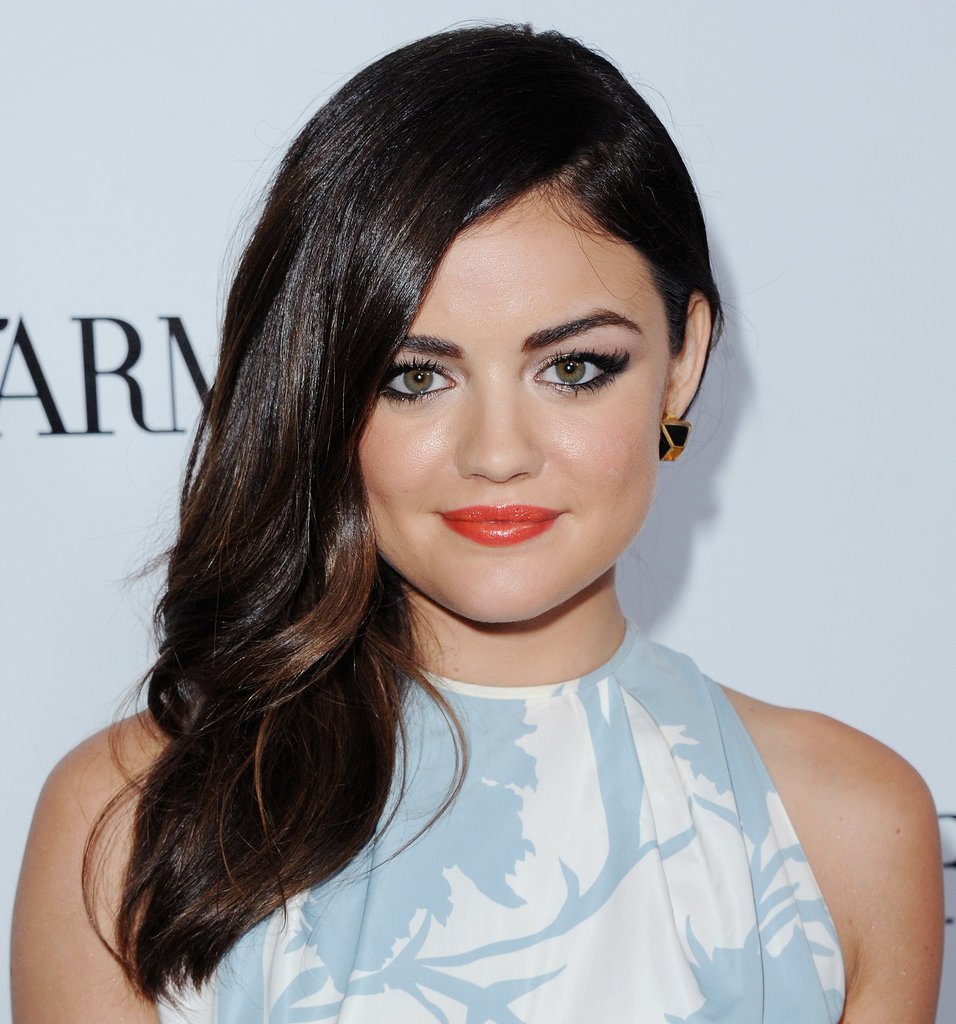 With semistraight strands, Lucy still turned to her sideswept signature and added a bright tangerine lip color for extra drama on the Teen Vogue Young Hollywood red carpet in 2012.
2012 Teen Choice Awards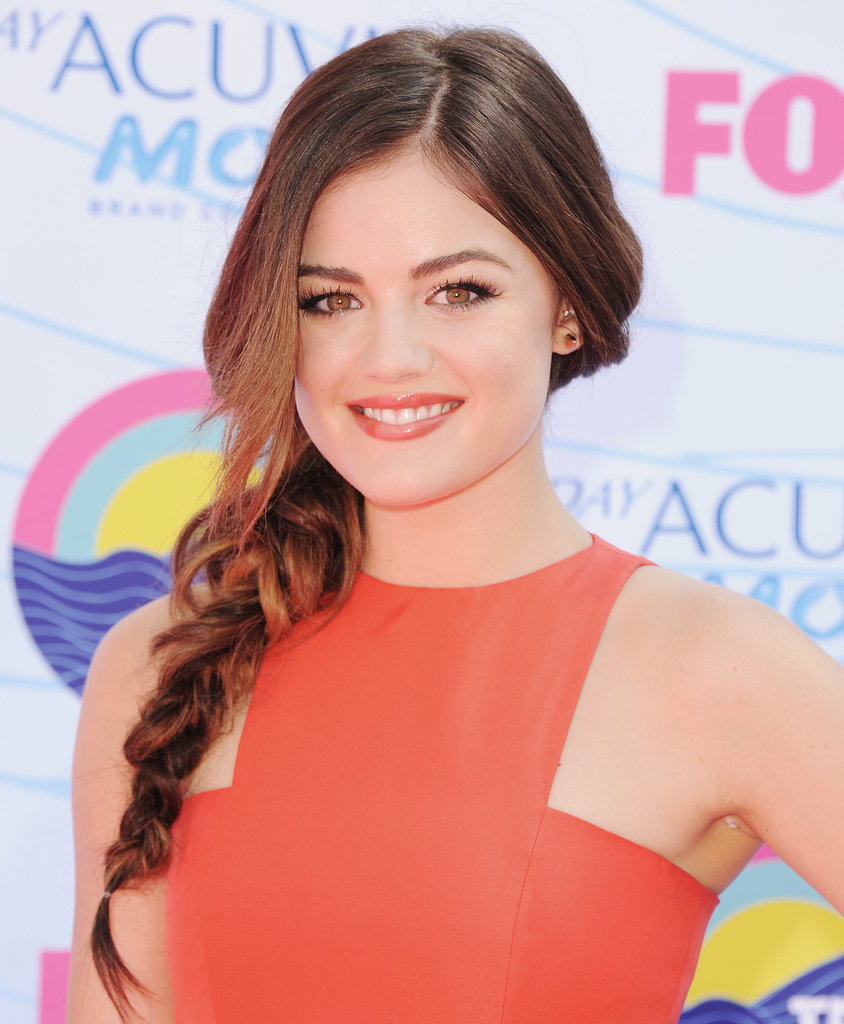 It's no surprise to see that the side braid is another one of Lucy's favorite looks. She wore this casual look to the 2012 Teen Choice Awards.
2012 MTV Movie Awards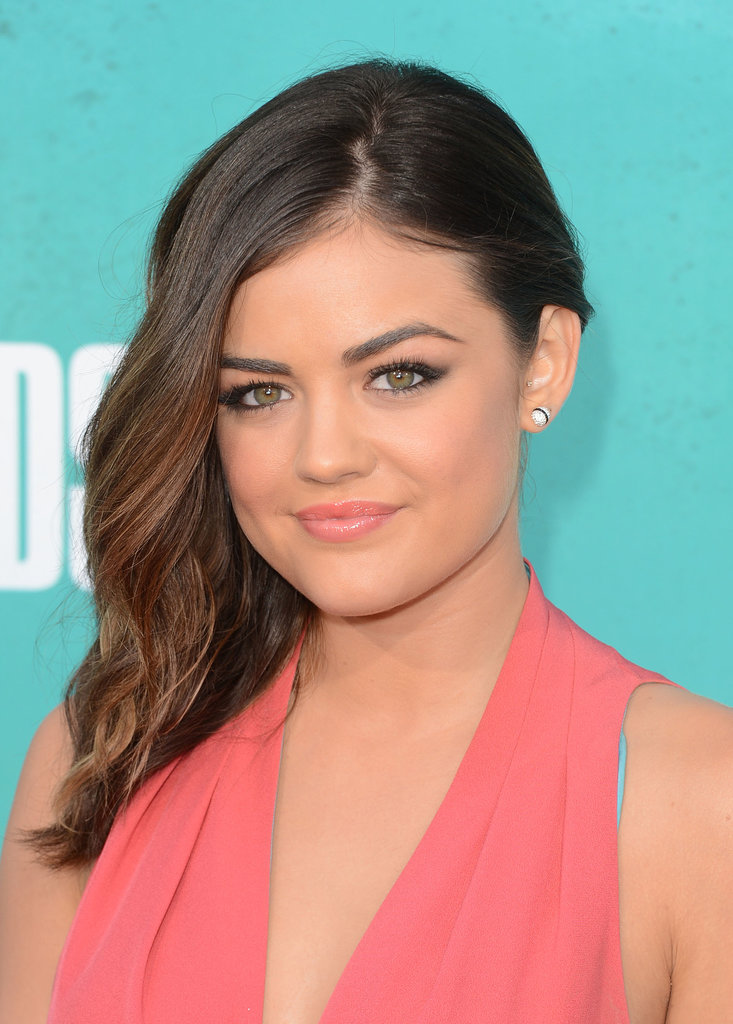 In 2012, Lucy cut her strands into a shorter lob style, but the new length didn't keep her from wearing her favorite deep side part.
2012 Cosmopolitan Fun Fearless Men and Women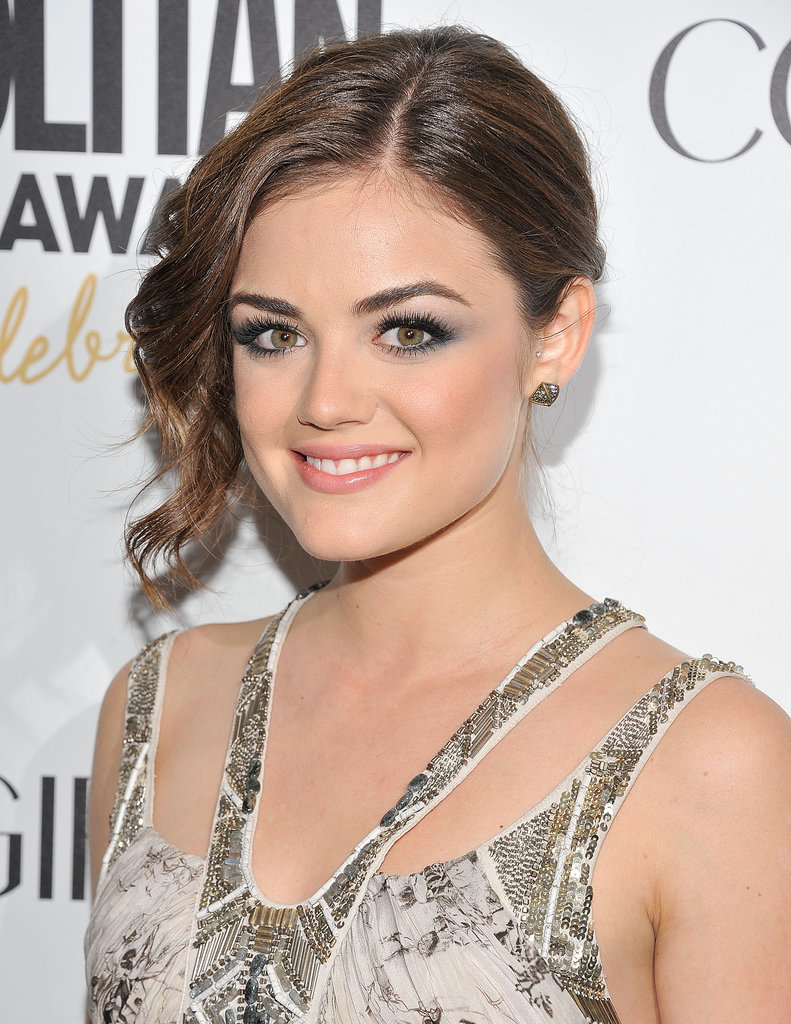 Even Lucy's updos have a slight lilt to the right. At the Cosmopolitan Fun Fearless Men and Women of 2012 gala, her hair was slicked back with a curled bang on one side.
2011 Teen Choice Awards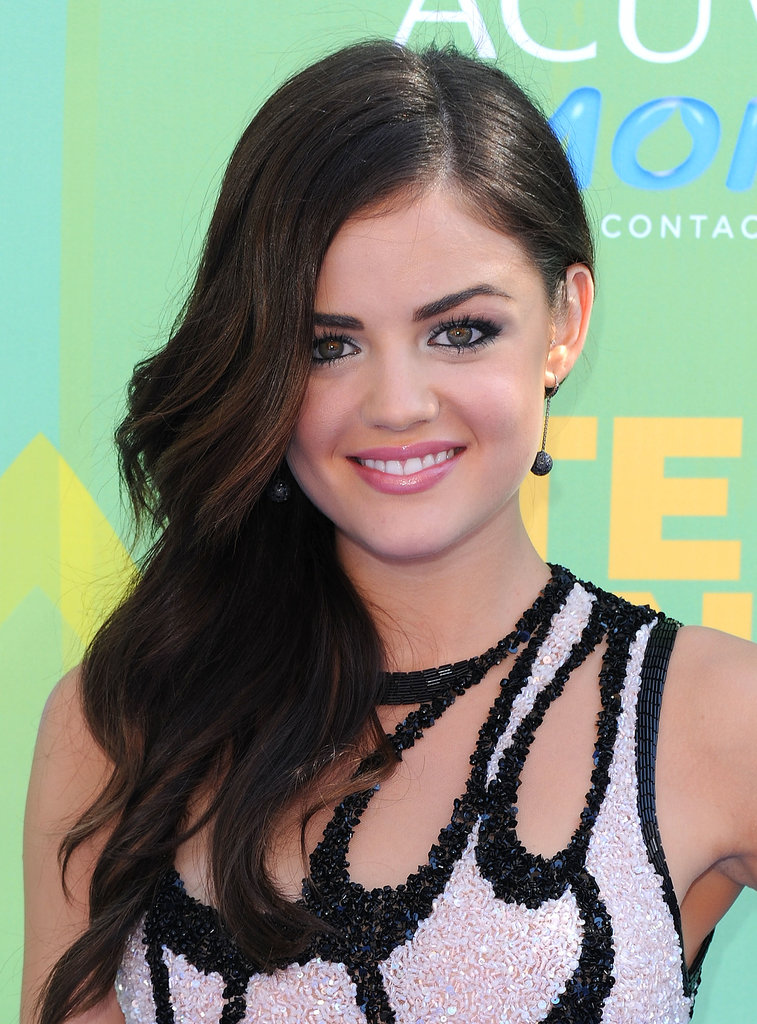 Lucy went heavy on the eyeliner at the 2011 Teen Choice Awards, but we could have easily predicted her hairstyle of choice — over-the-shoulder waves.
2011 People's Choice Awards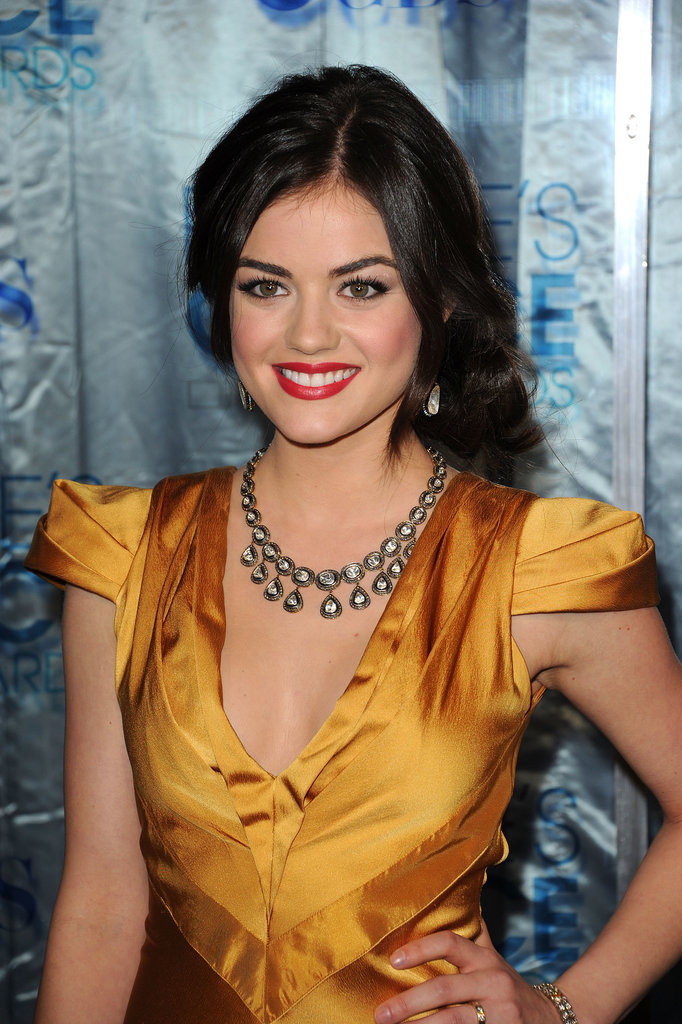 Lucy went for another asymmetrical style, wearing an off-center chignon as well as thick eyelashes and a bright red lipstick.
2010 MTV Movie Awards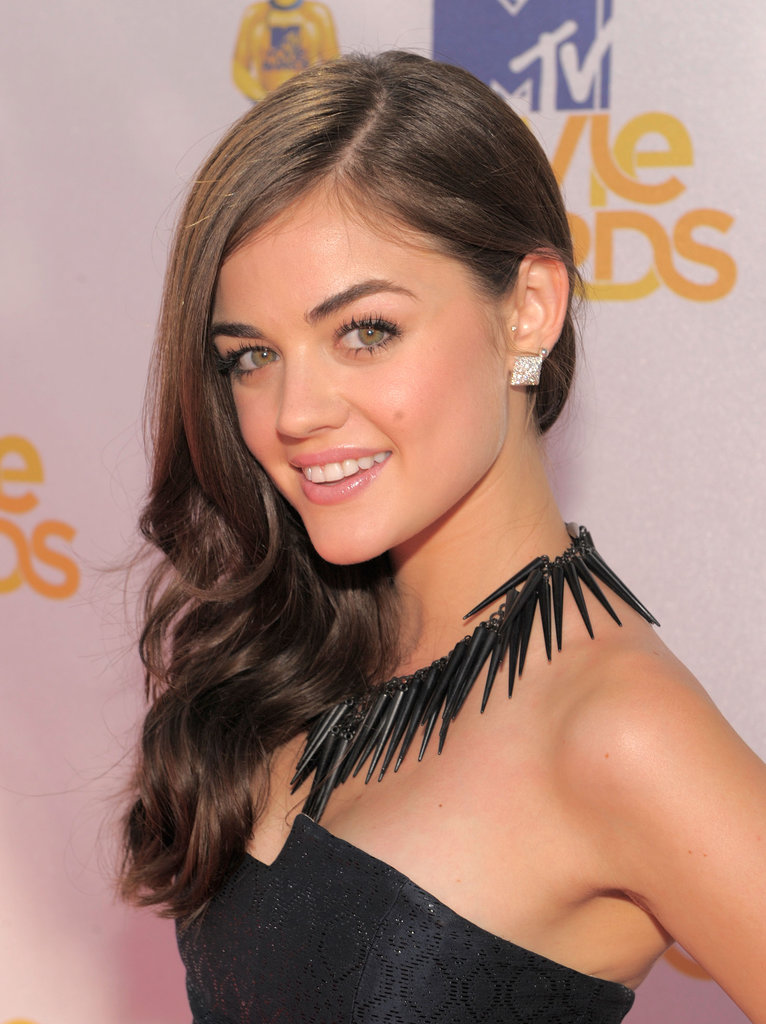 In 2010, Lucy Hale arrived as the fresh-faced star of Pretty Little Liars. At the MTV Movie Awards that year, she glowed thanks to a golden makeup palette, which was complemented by — you guessed it — sideswept Old Hollywood waves.