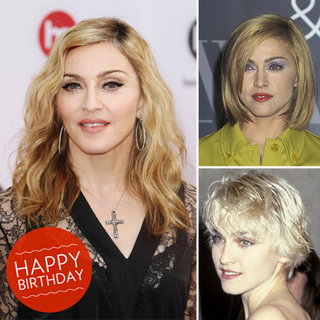 Aug 16 2012 - 6:05am
Madonna is unstoppable. The singer, actress, entrepreneur, and yoga enthusiast, who turns 54 today, has had quite the year. Not only did she win a Golden Globe for best original song back in January, but she then went on to perform one of the Super Bowl's most memorable halftime shows the following month.
Because Madonna is such a beauty chameleon, she's started countless trends, and shows no sign of stopping. And since she's another year older today (but still looks 25), browse this collection of the most iconic looks throughout the original Material Girl's career.
Source: Getty