First warming our hearts as Michelle Tanner on Full House, Mary-Kate and Ashley Olsen [1] have grown up alongside us from child stars to style stars. And they've had plenty of different hairstyles (and colors) along the way! We're celebrating their 27th birthdays with a look back at their ever-evolving beauty looks.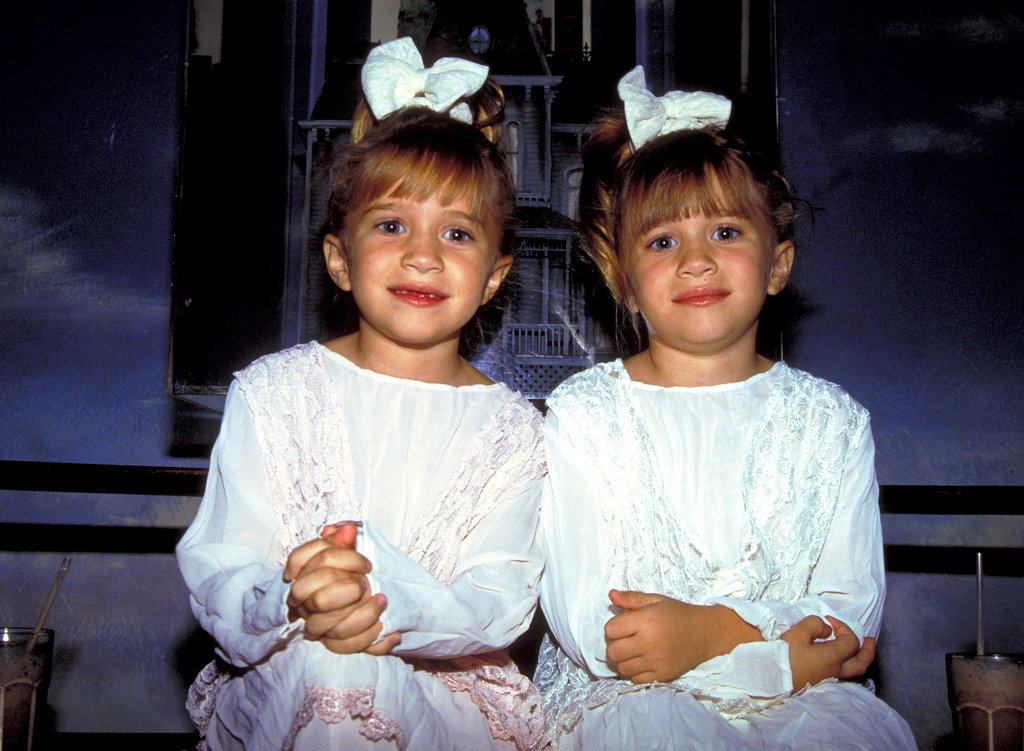 Back in 1993, Mary-Kate and Ashley were living up their fame as Michelle Tanner on Full House. The pair was spotted at Planet Hollywood in coordinated pink and white outfits with blunt bangs, high ponytails, and big bows.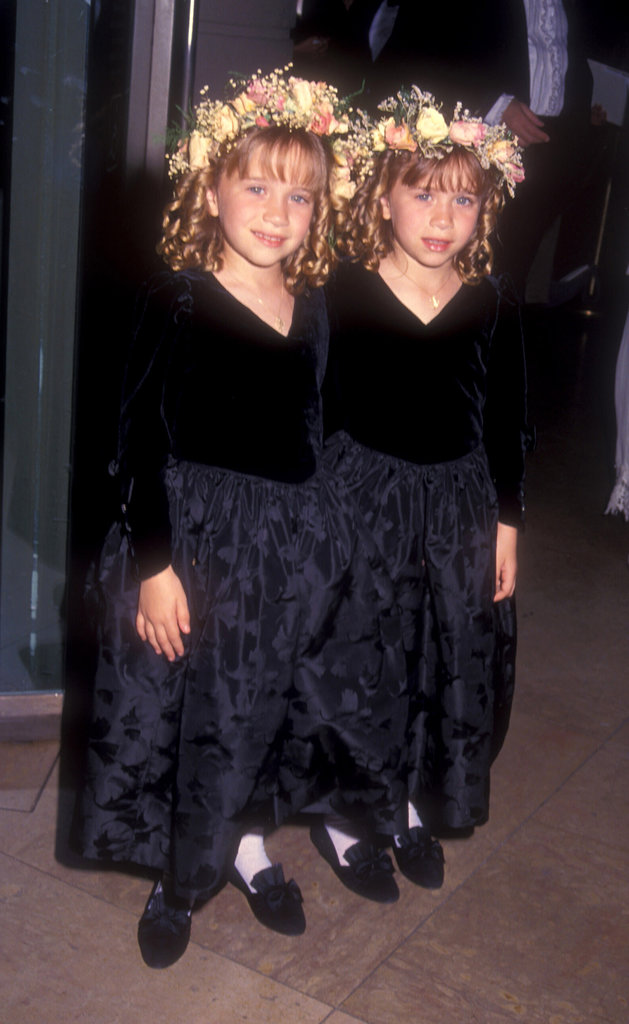 The two wore matching ensembles at the annual Writers Guild of America Awards back in 1994. They topped off their looks with ringlets and floral crowns.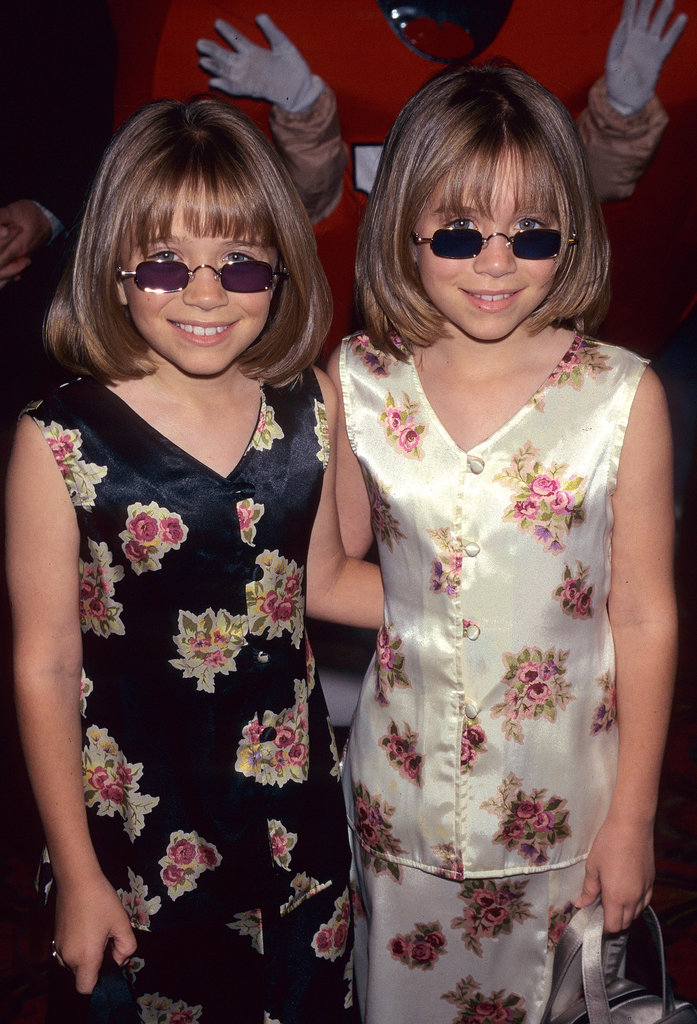 At the 1997 Audrey Hepburn Hollywood For Children Family Film Festival, the pair got groovy in silk floral outfits, chin-length cuts, and purple sunglasses.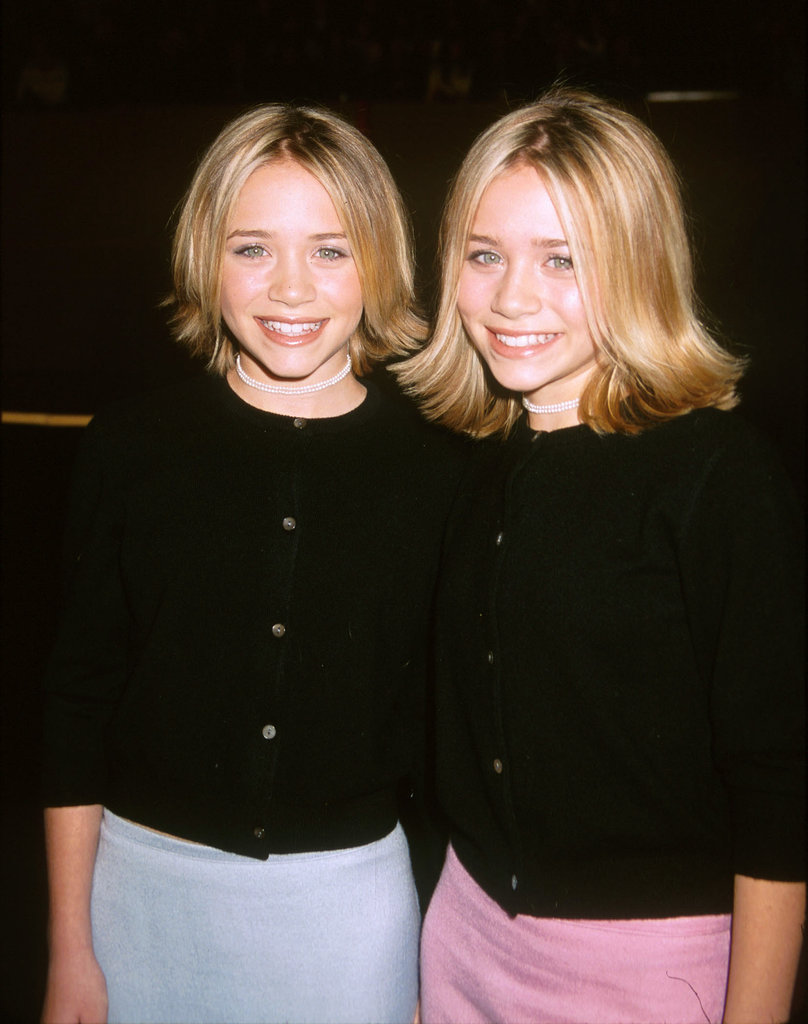 For the 1999 premiere of Anna and the King, Mary-Kate and Ashley may have worn coordinating outfits (again!), but this time they had different hair lengths, which were both flipped out.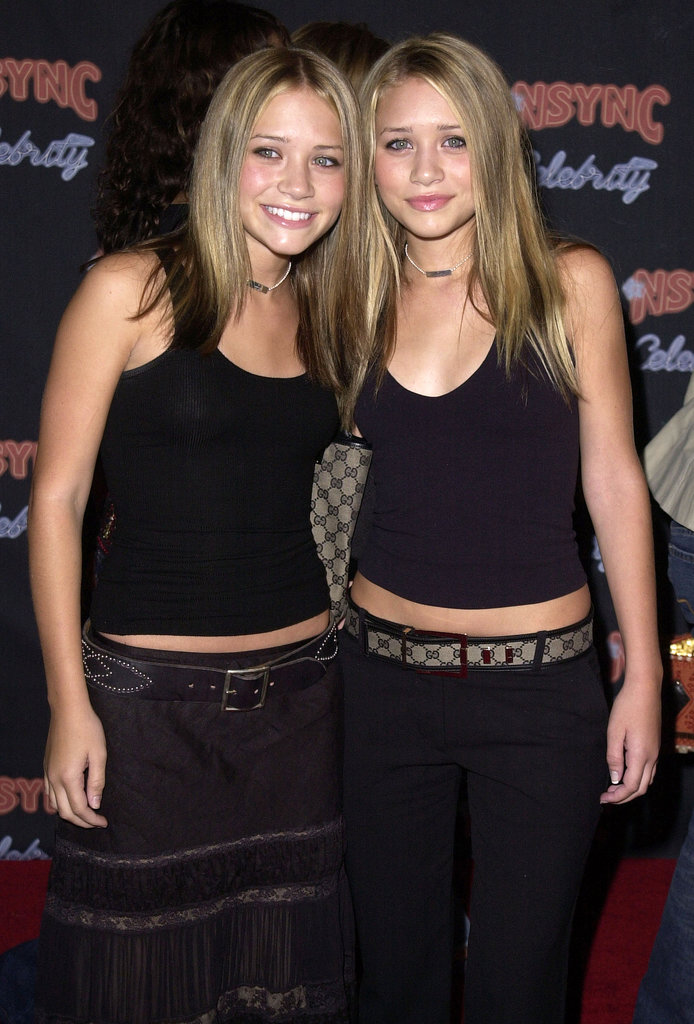 The two were out at a record release party for *NSYNC back in 2001. They both wore their hair straightened with pink blush and lip gloss.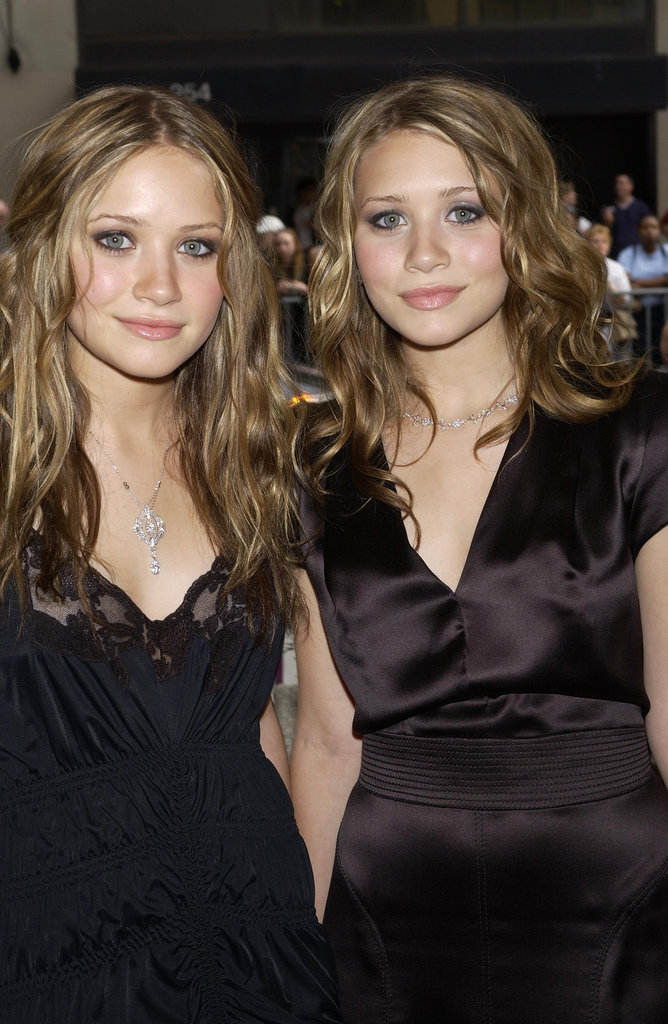 Arriving at the Daytime Emmys back in 2002, the pair both wore soft waves and a romantic makeup look.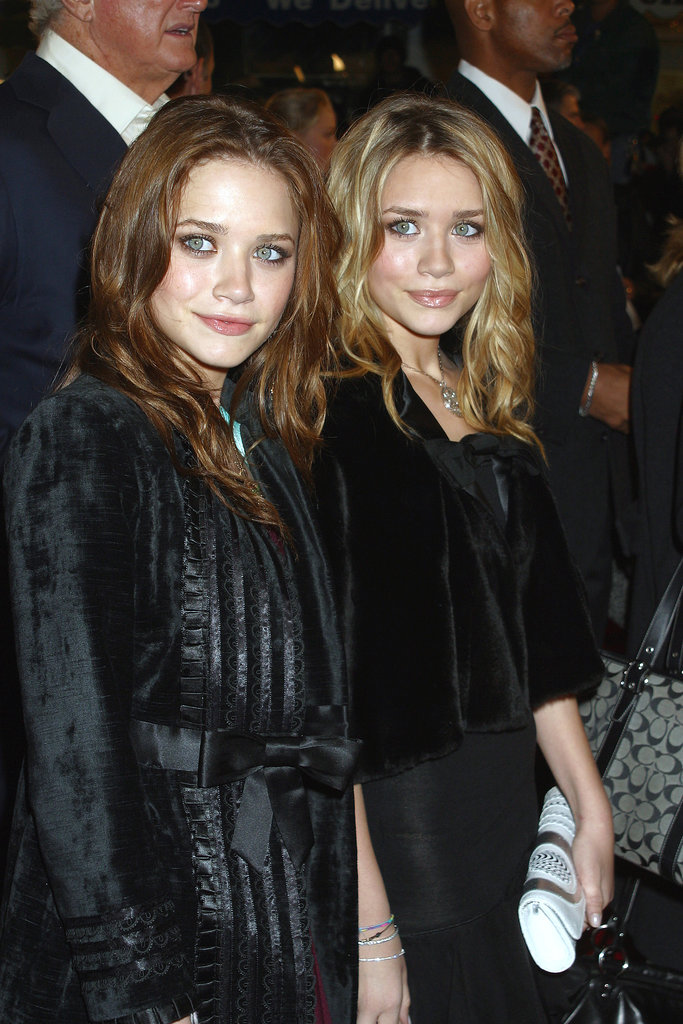 At The Last Samurai's premiere in 2003, Mary-Kate showed off a brunette mane, while Ashley went for blond.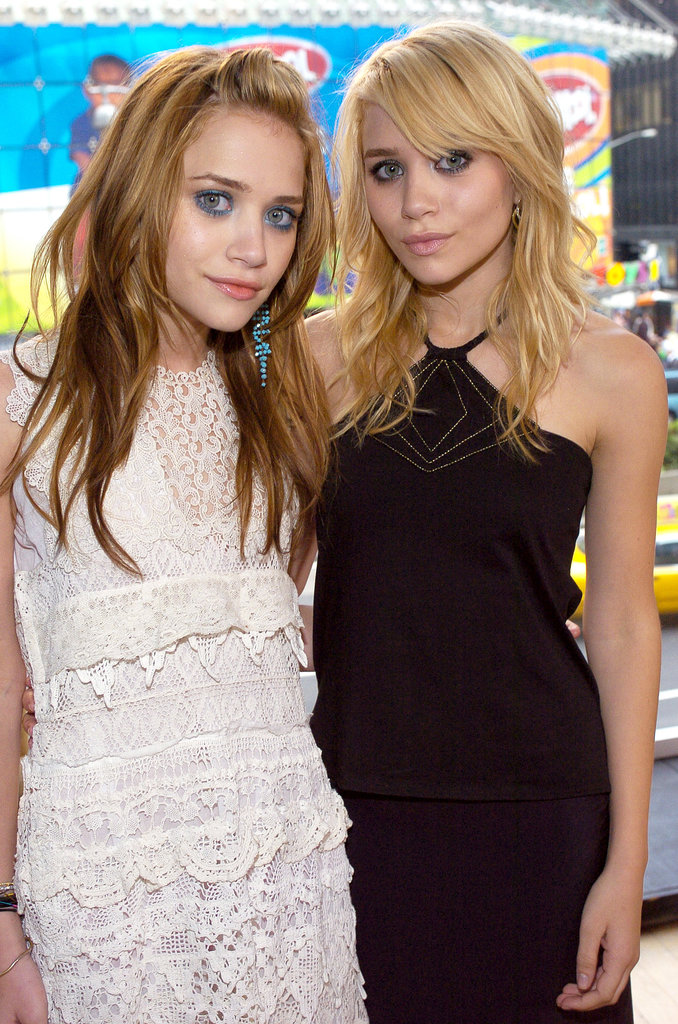 In 2004, they made an appearance on MTV's TRL. Mary-Kate wore her strawberry blond hair pinned up and a contrasting blue eyeliner, while Ashley showed off blond hair with bangs.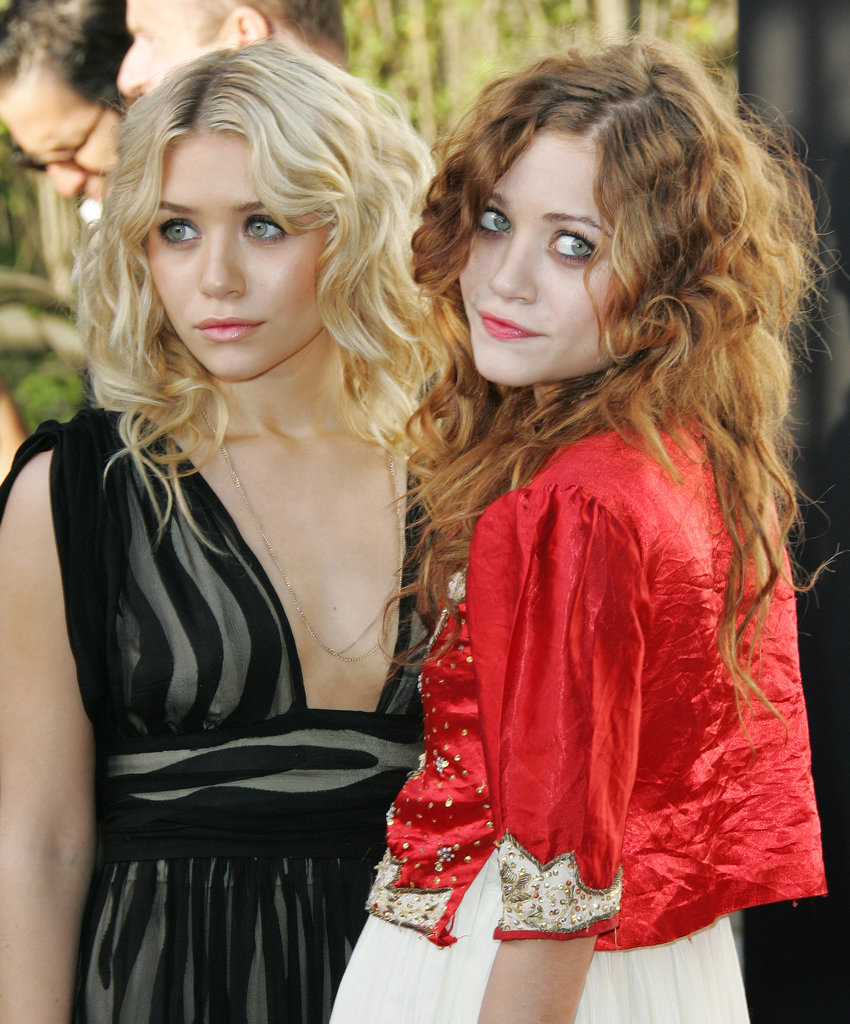 At the 2005 amfAR Gala, they both went with textured curls. However, Ashely stayed blond, while Mary-Kate was still flaunting reddish-tinged hair.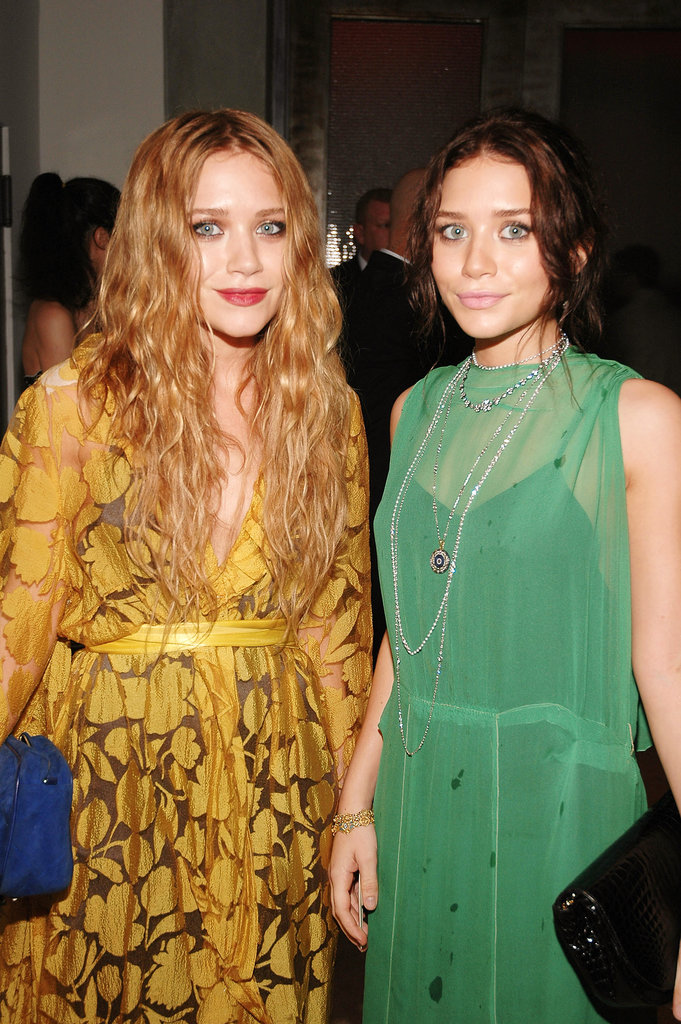 Mary-Kate rocked her boho-chic style at the 2006 CFDA Awards with tousled waves and a burnt red lipstick. Ashley went dark with brunette hair, which she complemented with soft makeup and a pink lip.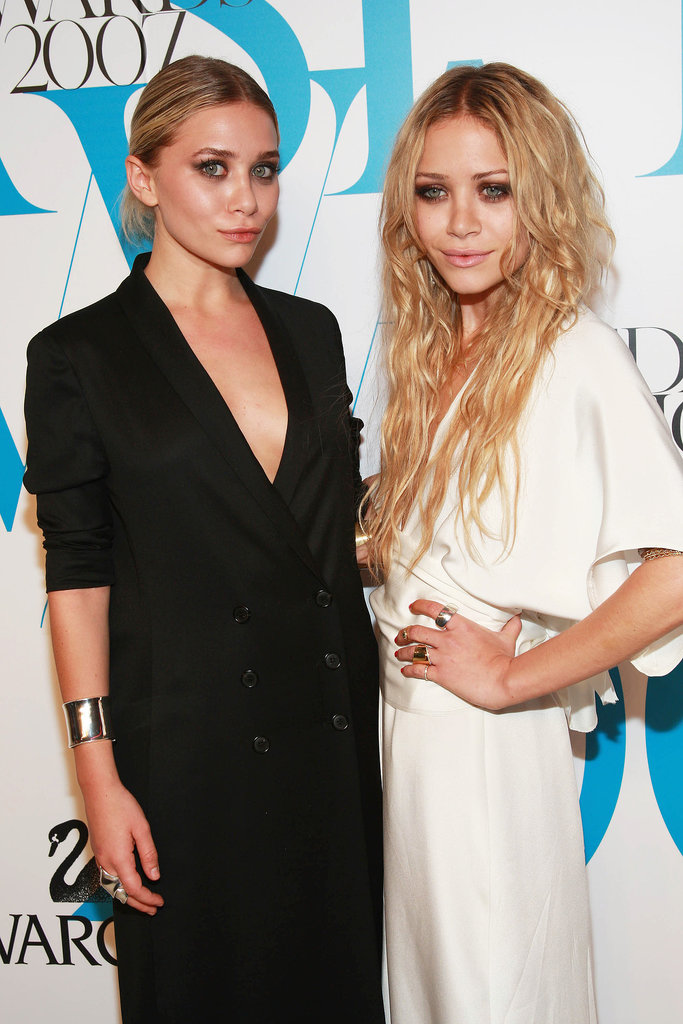 At the 2007 CFDA Awards, both girls went with a smoky eye. But Ashely opted for a more sleek look with pulled-back hair, while Mary-Kate went with long, textured waves.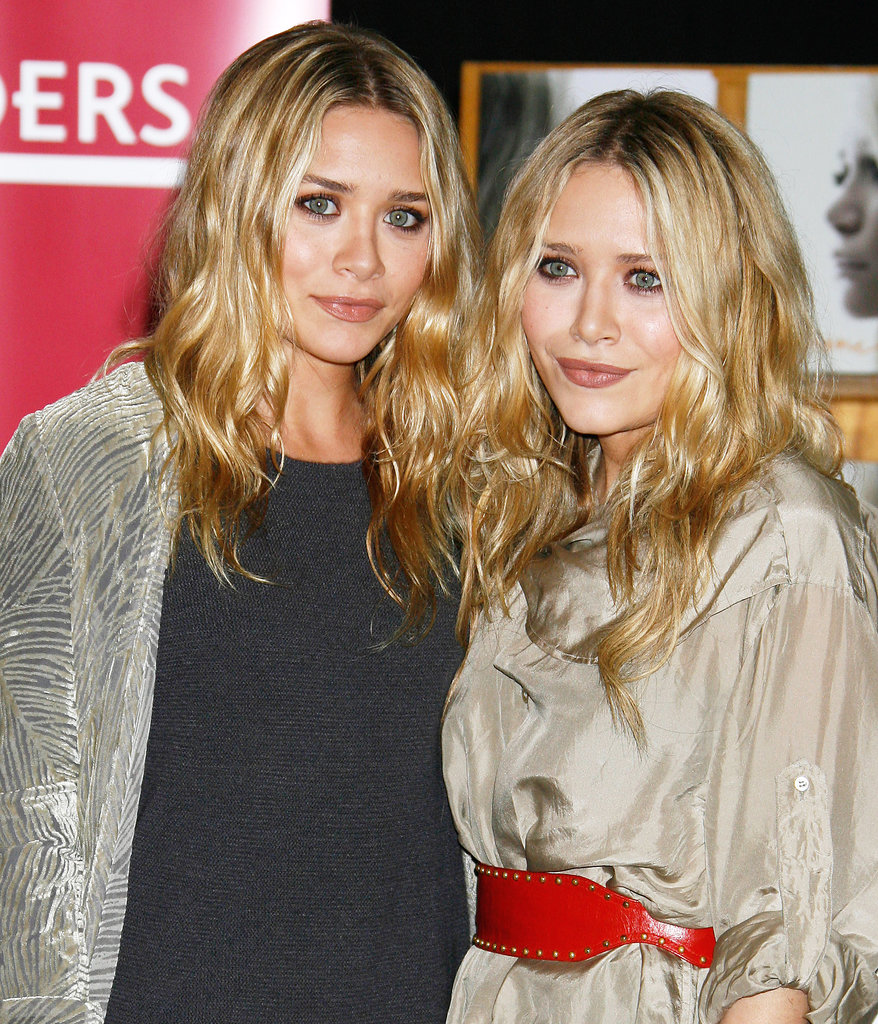 For the signing of their book Influence in 2008, the pair went for a similar look with blond waves and natural-looking makeup.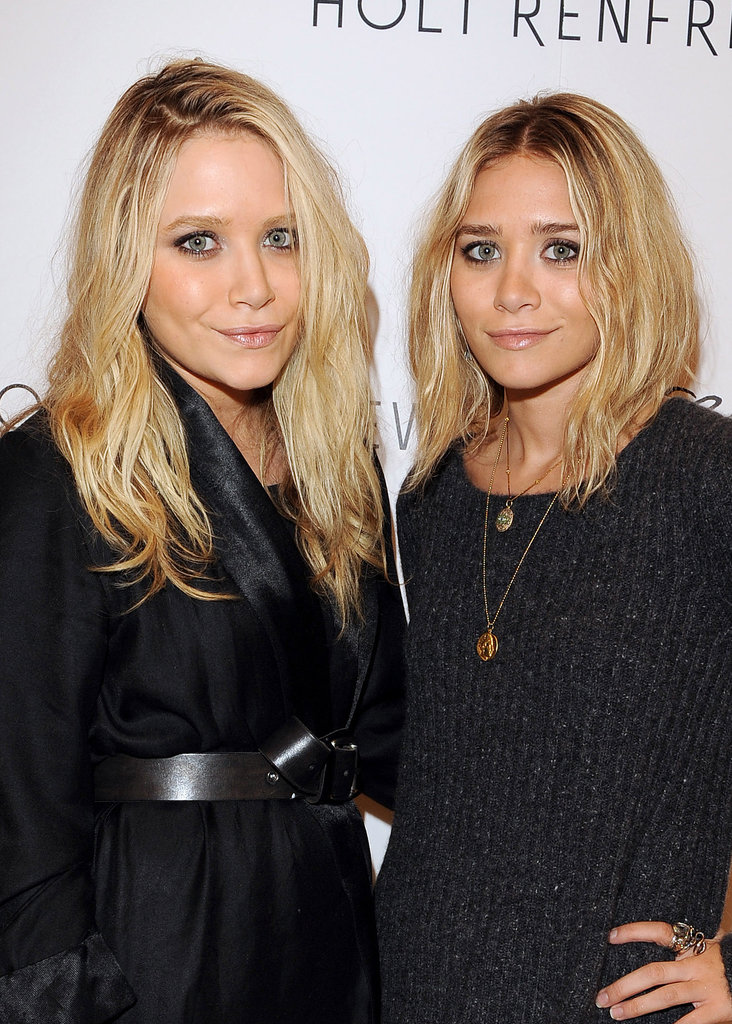 At a 2009 event for their fashion label Elizabeth and James [2], the two went for another similar look, except Ashley had a slightly shorter cut.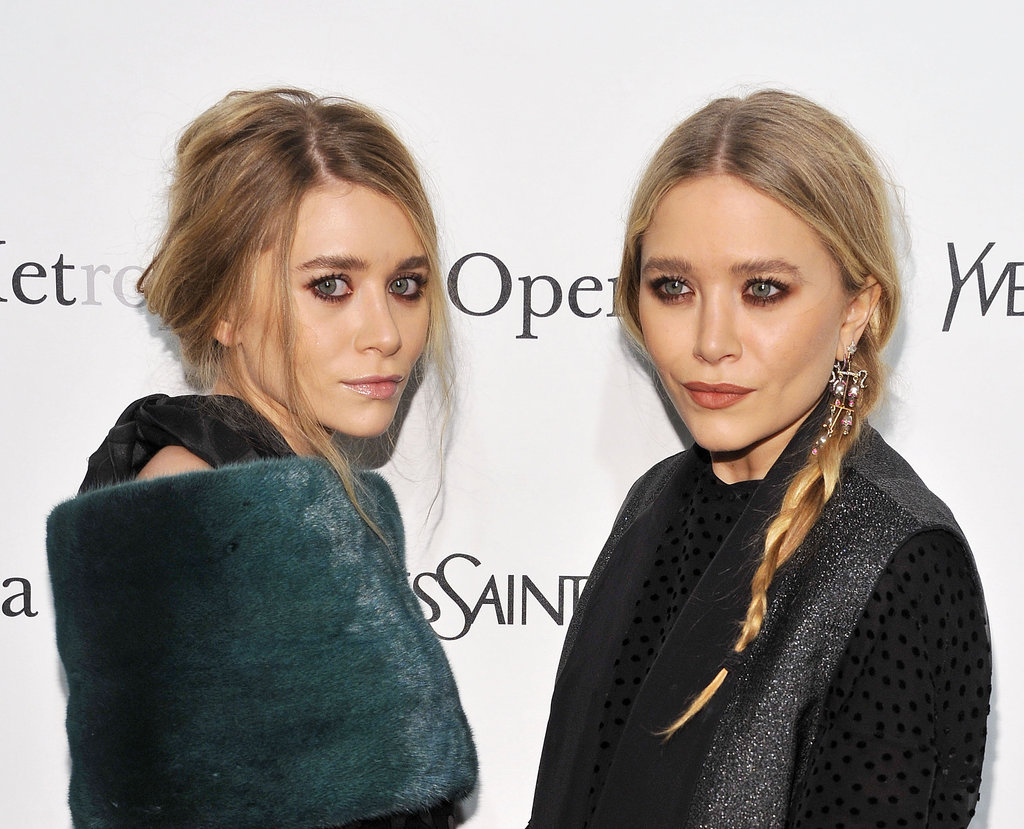 At the 2011 Metropolitan Opera Gala, both went for burnished smoky eyes. But Ashley pulled her hair back and finished the look with lip gloss, while Mary-Kate went with a matte brick lipstick and a skinny side braid.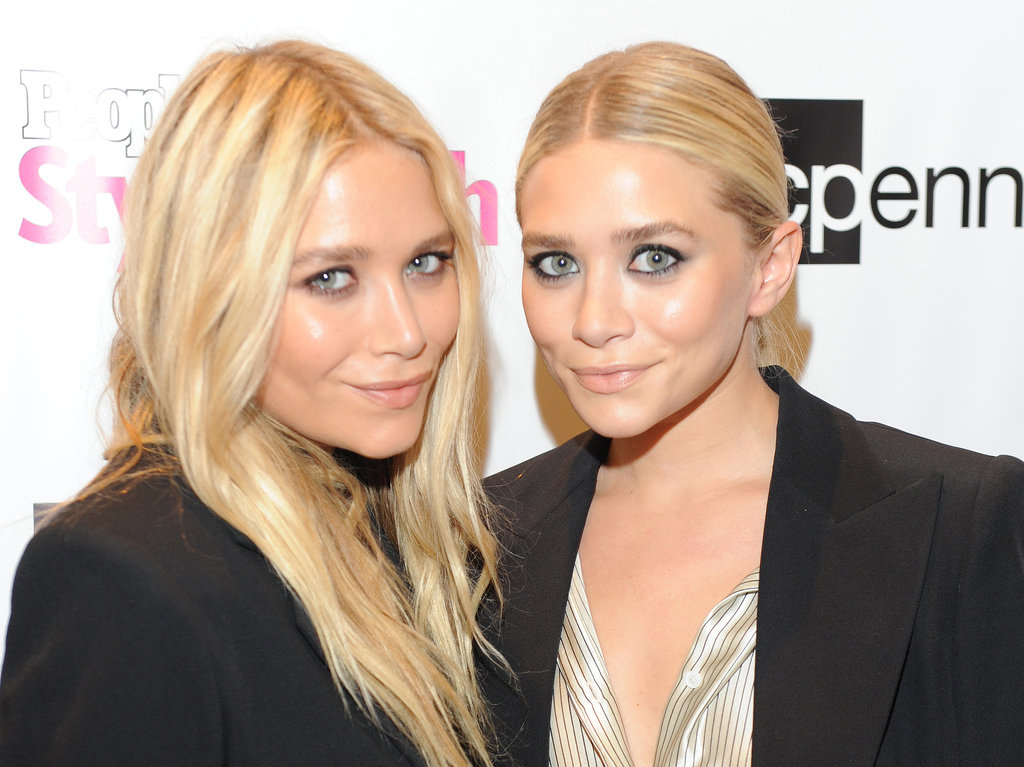 Later in 2011, the two were out celebrating Fashion's Night Out with light blond hair. Mary-Kate stuck to her signature waves, while Ashley went with a sleek updo.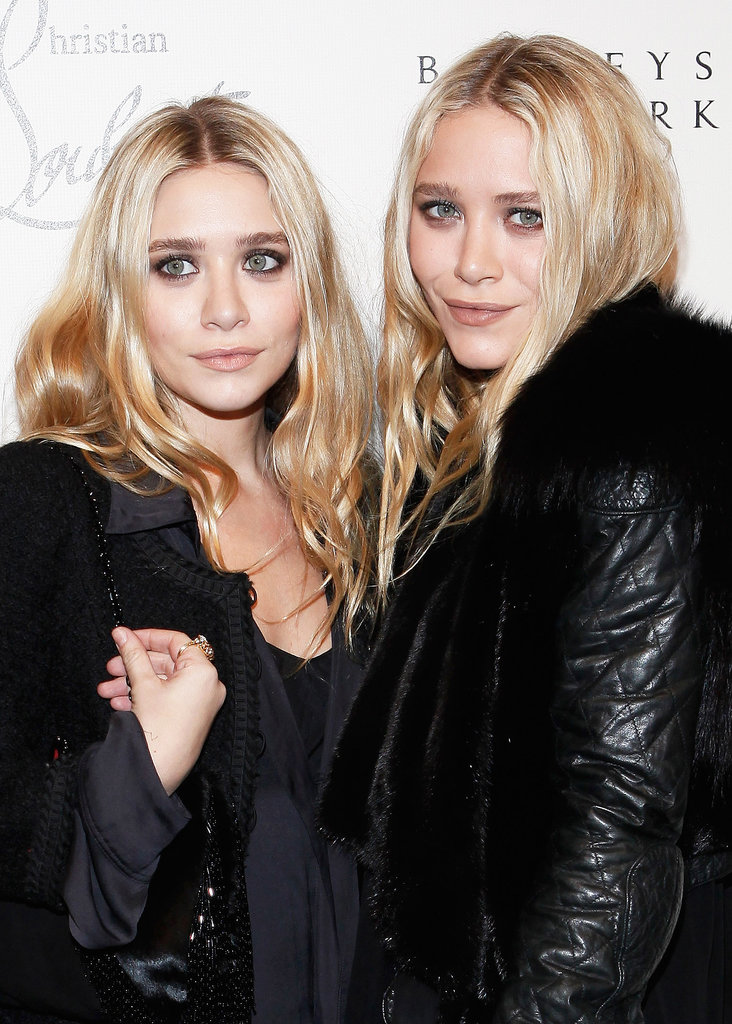 At a Christian Louboutin [3] cocktail party in 2011, the pair dressed up in black with matching beauty looks.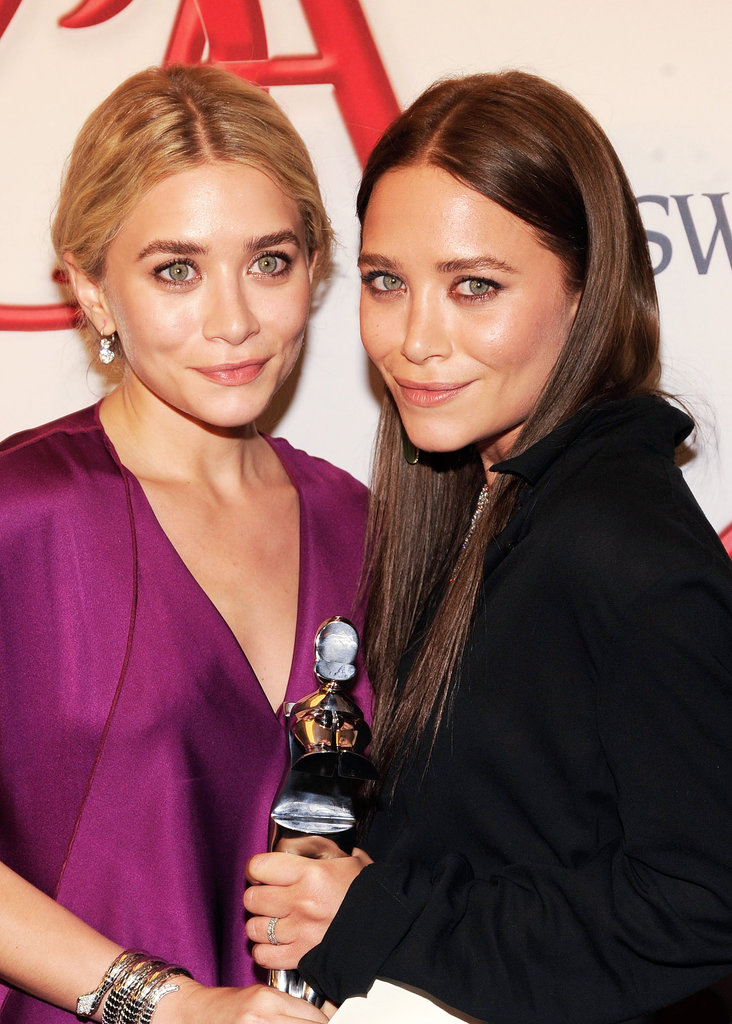 By the 2012 CFDA Awards, Mary-Kate was back to darkened hair. This time she went for a straightened look, while Ashely went for a textured updo.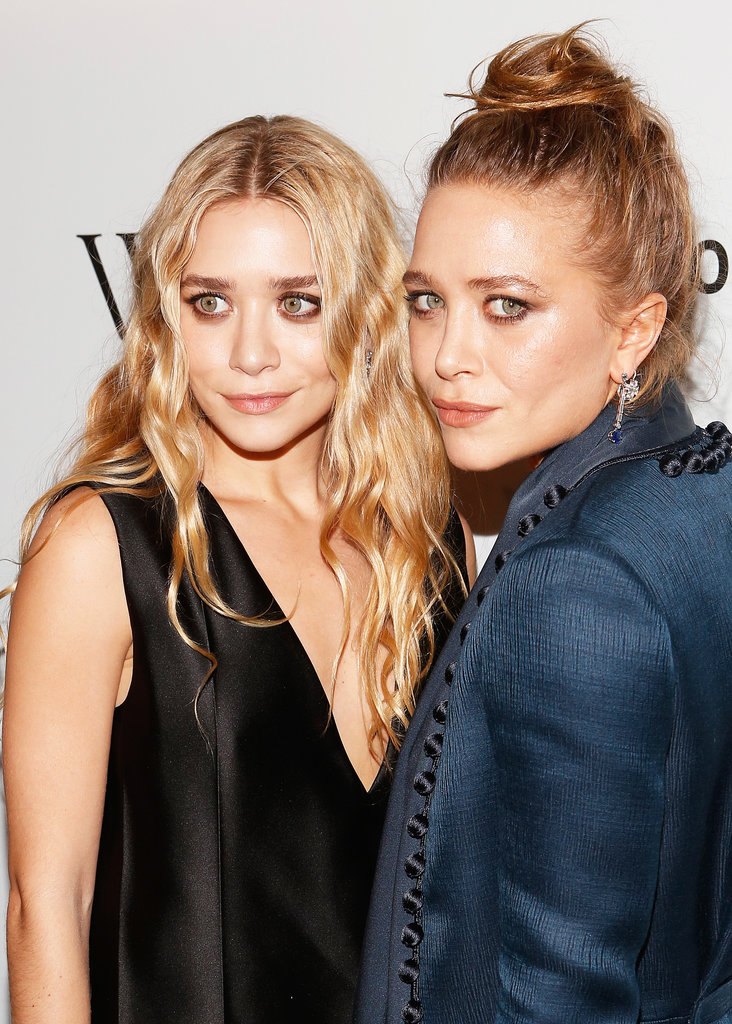 At 2012's WSJ. Magazine's Innovator of the Year Awards, Ashley showed off long blond waves, and Mary-Kate went with a messy topknot.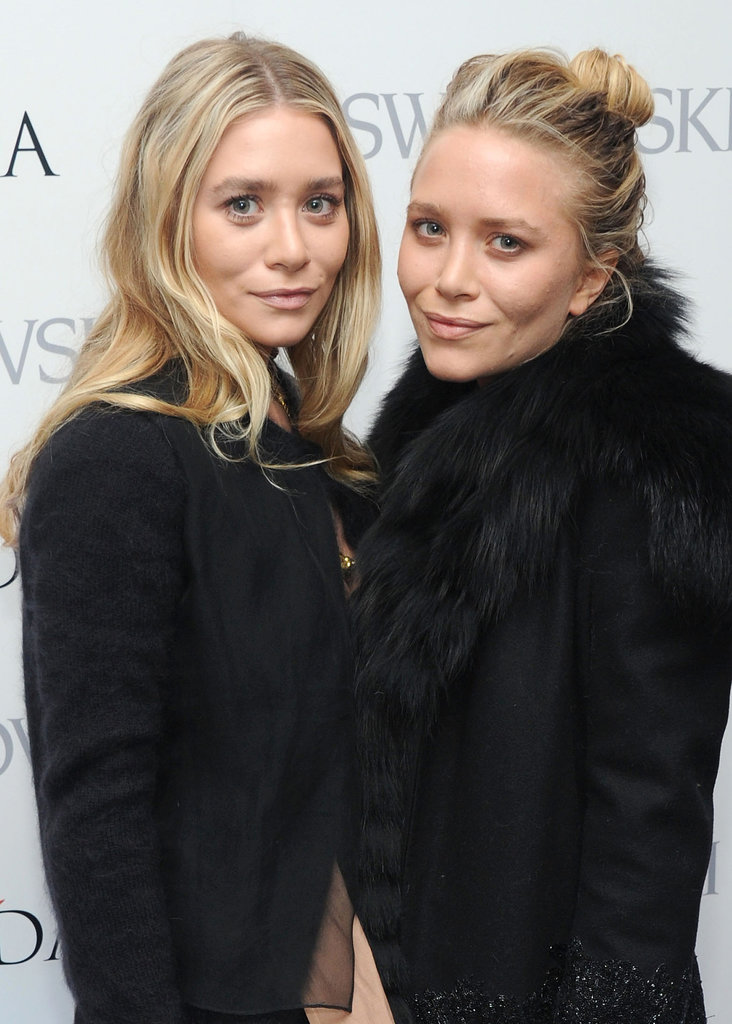 At this year's CFDA Award nominations, Ashley and Mary-Kate both had light blond hair, which they paired with a nude makeup palette. Ashley wore her hair down in waves, while Mary-Kate opted for a chic topknot.