If Hollywood is anything like high school, then Mila Kunis [1] is the girl who everyone would want to be friends with. Men fawn over her, women want to steal her beauty secrets, and she can make just about anyone laugh. The funny girl and her beau, Ashton Kutcher, are reportedly expecting [2] (making all of our Jackie-and-Kelso dreams come true), and, to celebrate, we've rounded up of her top beauty looks through the years. We'd like to say we noticed a different glow about the actress lately, but she's had that for years. From sweet to sexy, Mila flawlessly swings from a beautiful bombshell to the girl next door.
2014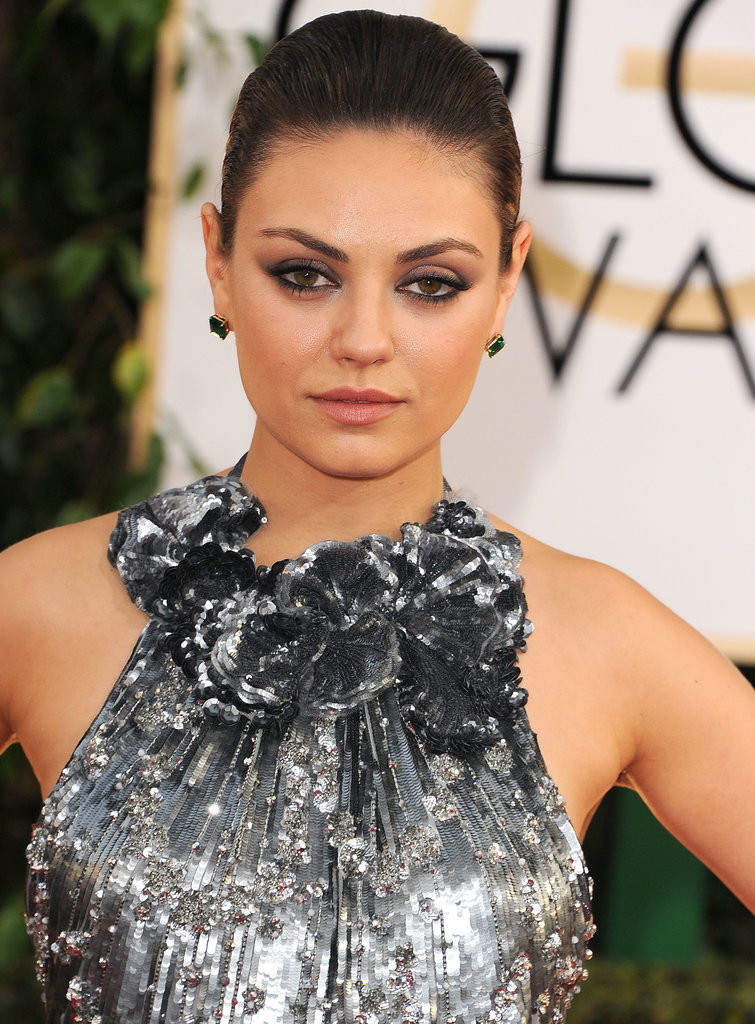 At this year's Golden Globes, Mila opted for a low, tight bun and a smoldering purple smoky eye.
2013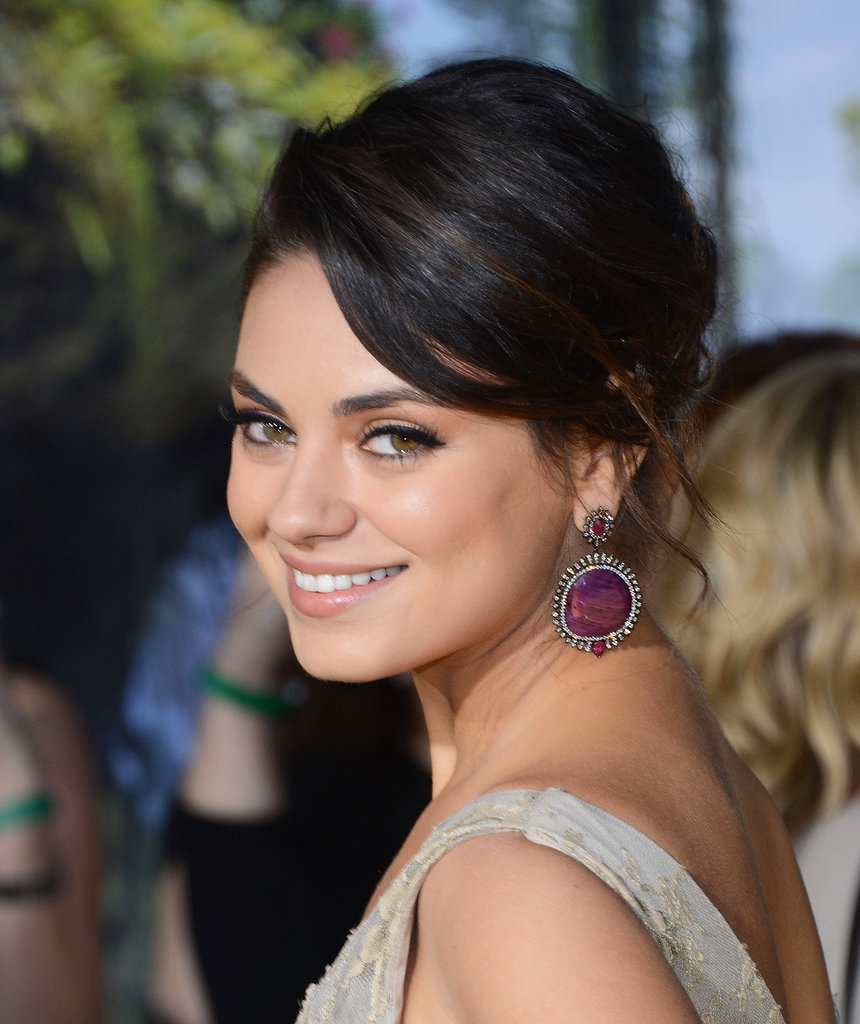 Early last year, Mila was out for the premiere of her film Oz the Great and Powerful looking like a classic beauty. Her hair was pulled back in a low chignon with sideswept bangs, while her makeup focused on thick black liner and peach tones on her cheeks and lips.
2012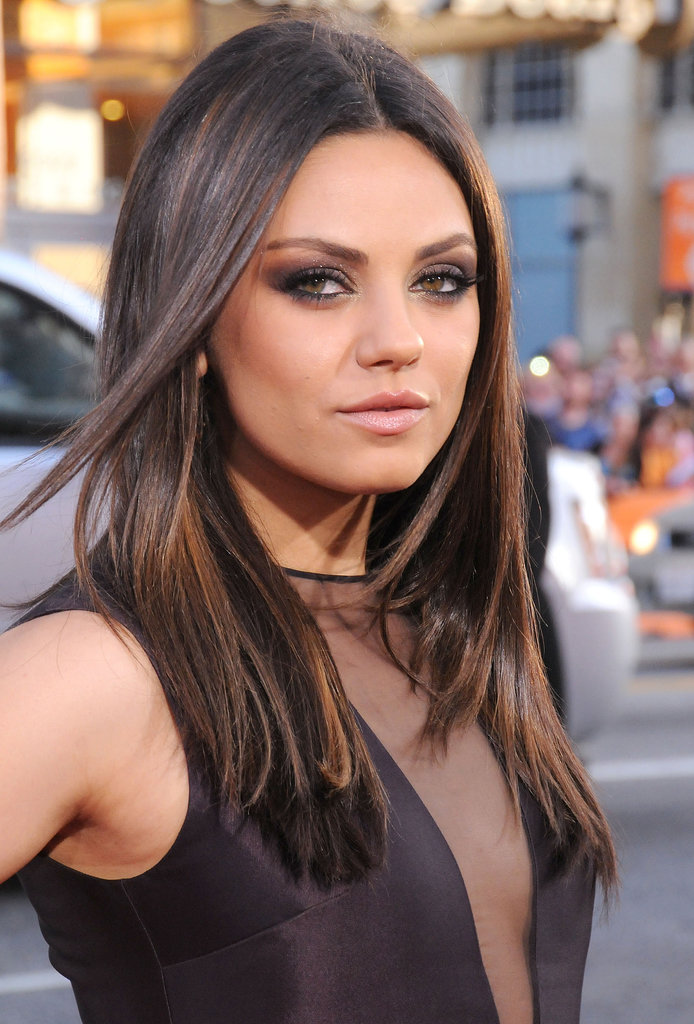 Mila styled her hair almost impossibly sleek and glossy at the premiere of her film Ted in 2012. She juxtaposed her simple hairstyle with a smoky metallic eye, thick black liner, and incredibly glossy pink lips.
2012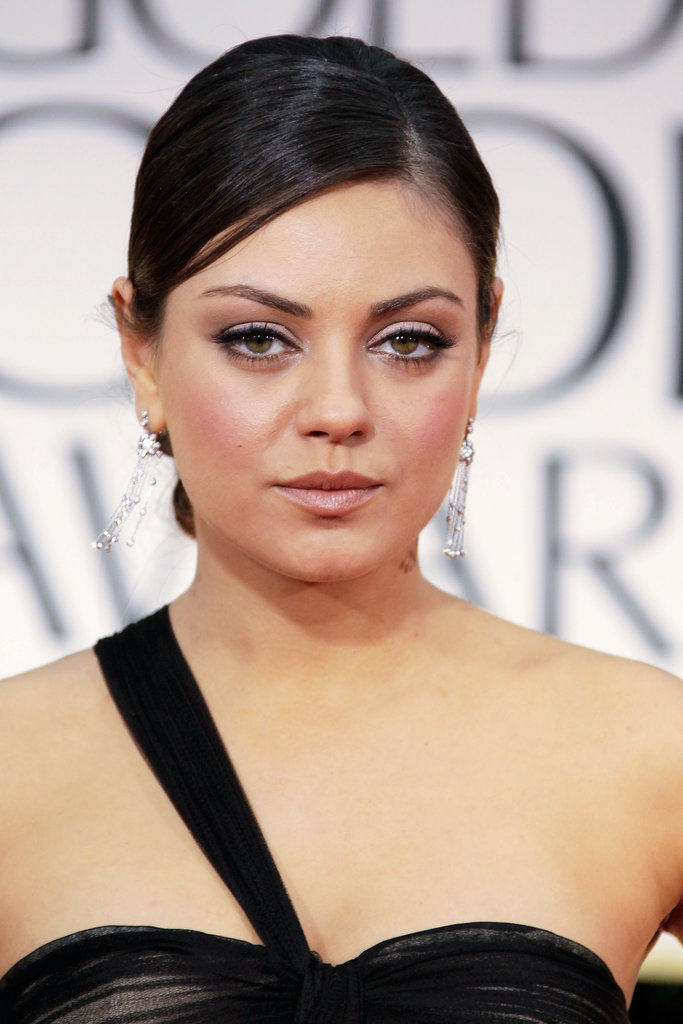 Pulling her hair back into a tight bun, Mila kept her makeup look monochromatic at the 2012 Golden Globes. She stuck to ballerina pink for her eyes, lips, and cheeks — and a sexy swipe of winged liner.
2011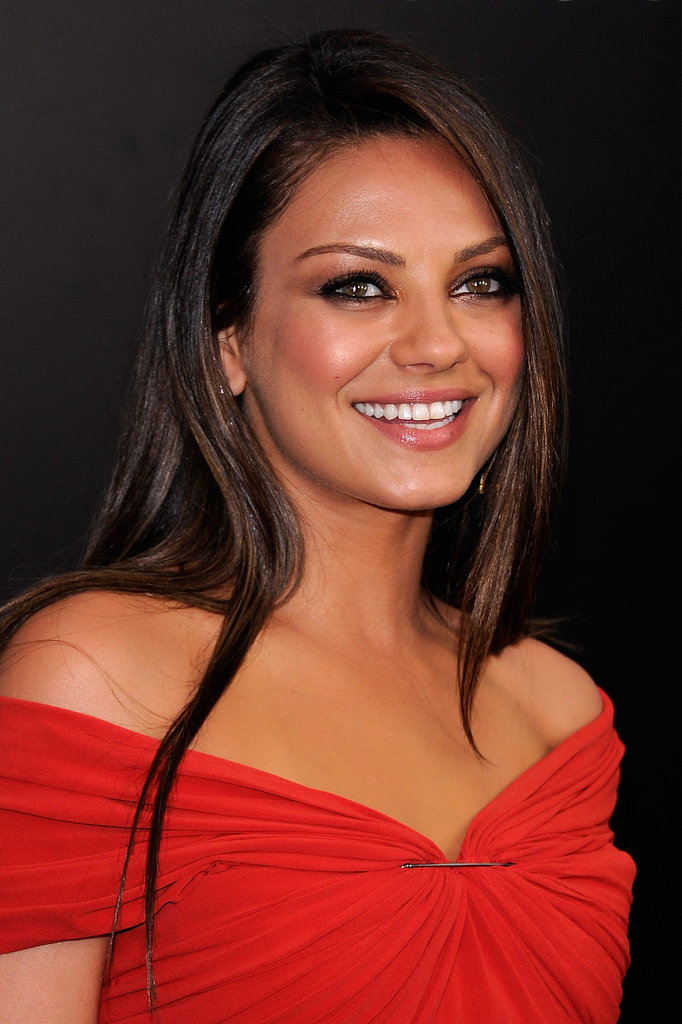 Mila was the complete package at the New York premiere of Friends with Benefits in 2011. Her pin-straight hair, rosy cheeks, and glossy lips? So bombshell.
2011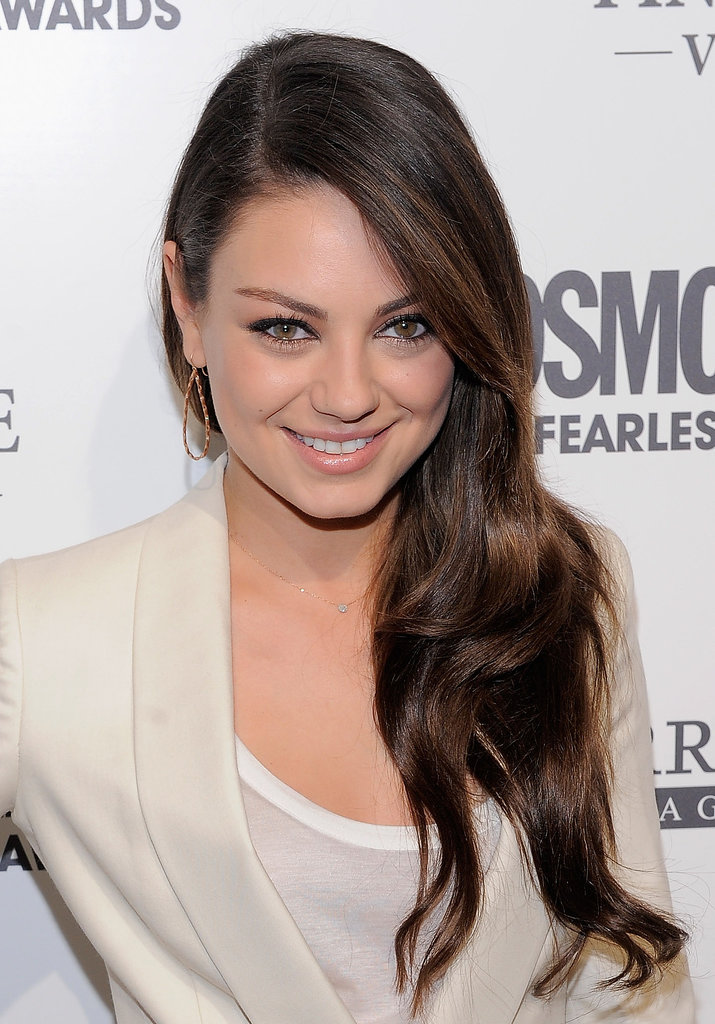 For Cosmopolitan's Fun Fearless Male Awards in 2011, Mila swept her sleek, shiny hair over one shoulder.
2011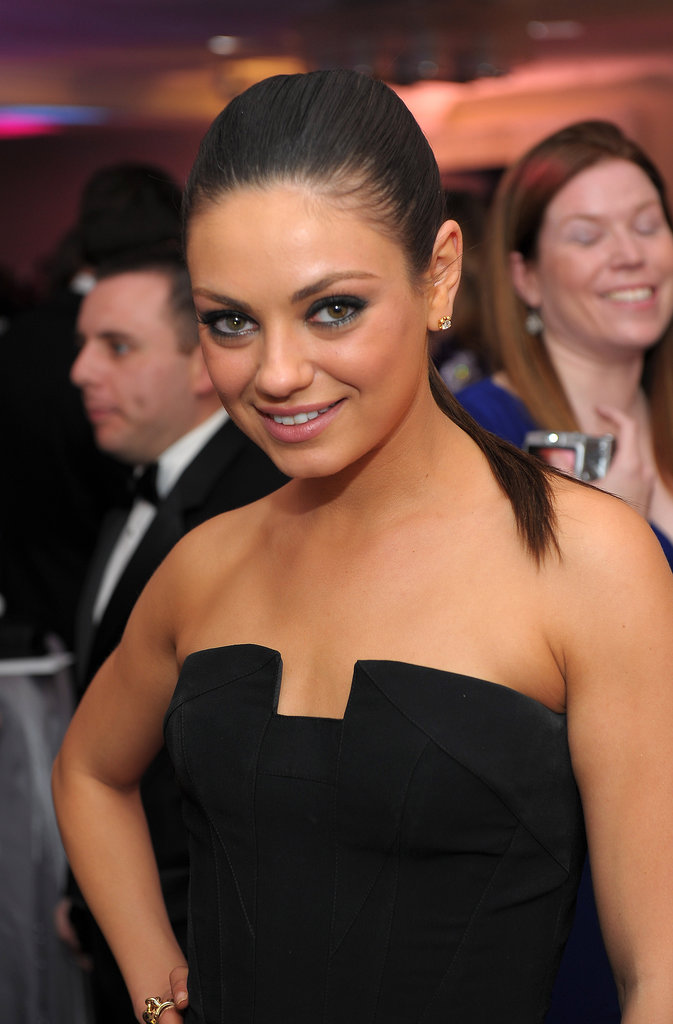 Mila opted for a sleek ponytail and smoky eye makeup for the White House Correspondents' Dinner Cocktail Party in 2011.
2011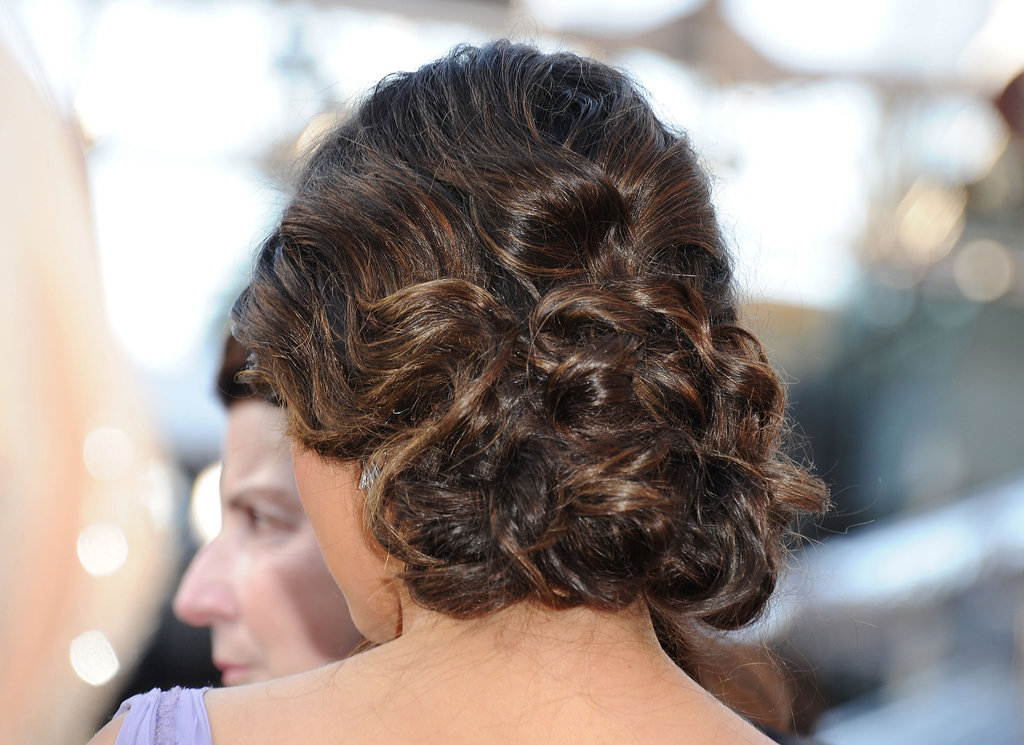 The back of her hair was intricately curled and twisted into an updo.
2011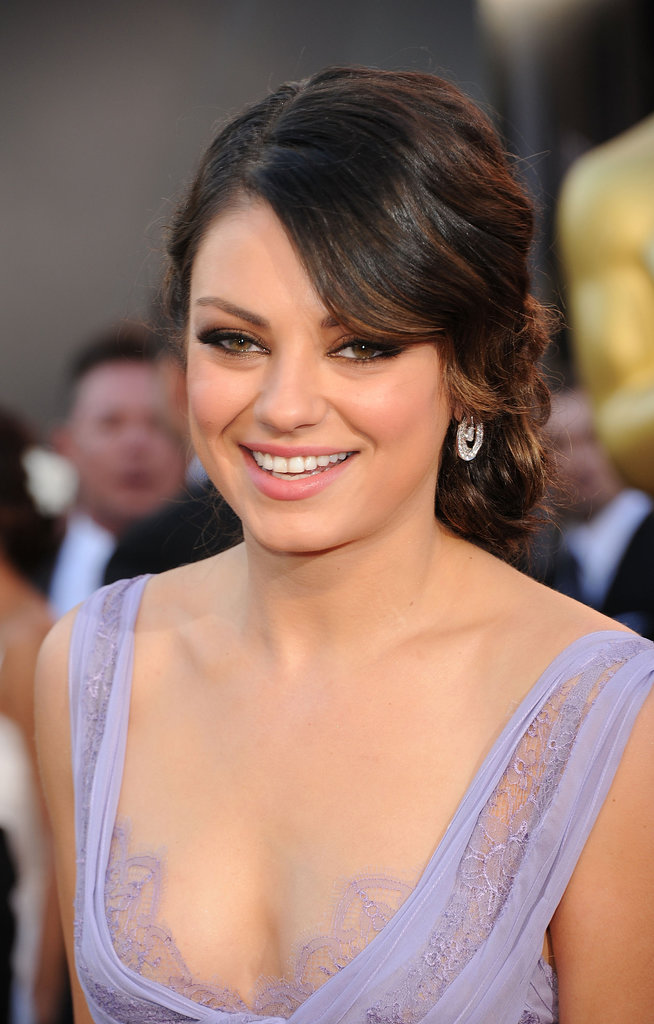 At the Academy Awards later that year, Mila opted for a more ethereal beauty look. With her twisted chignon and petal-pink lipstick, Mila was full-on feminine.
2011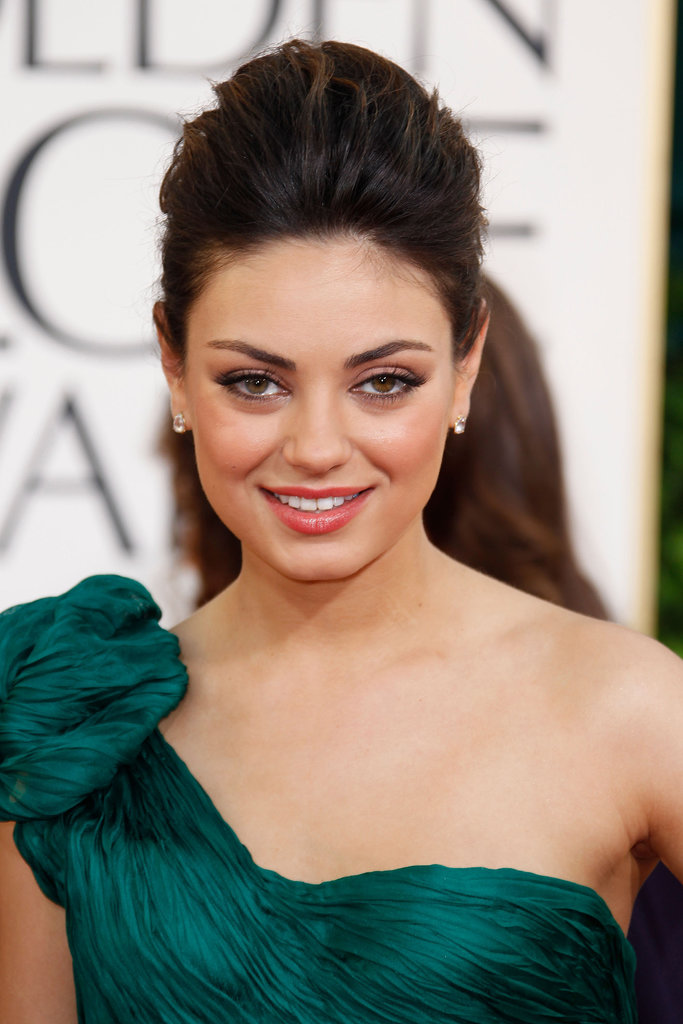 At the Golden Globes, Mila was sophisticated in a glamorous French twist and an amped-up bouffant.
2009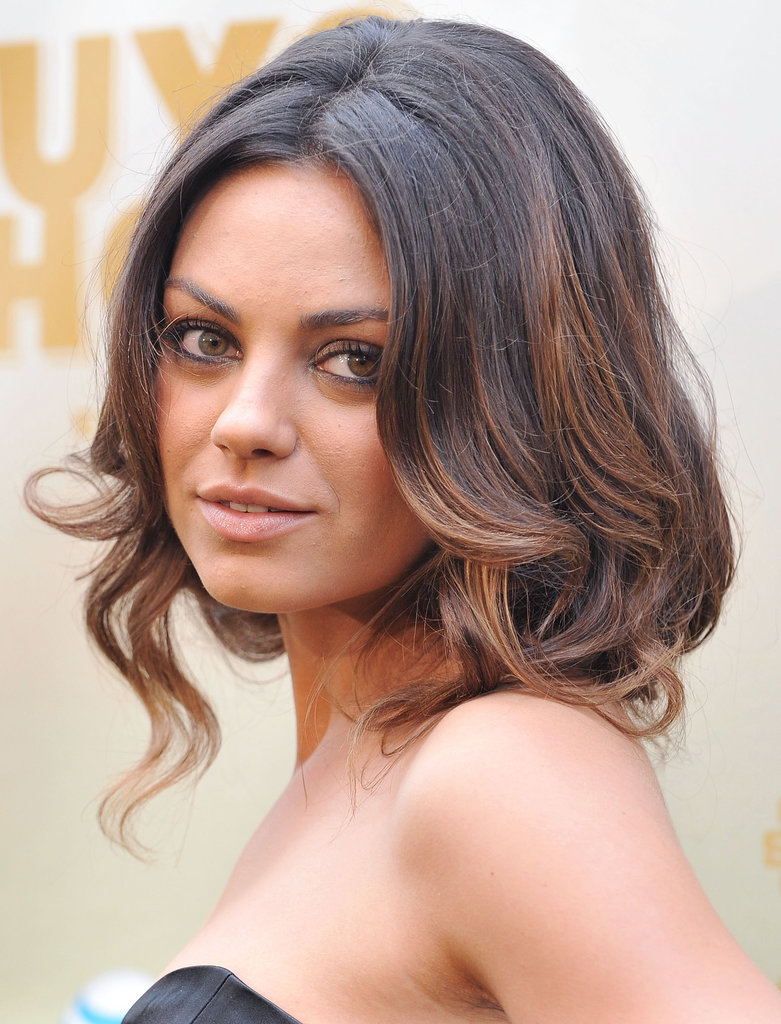 Mila added a touch of honey highlights to her wavy hair at the Spike TV Guys Choice Awards. Her pinky-peach lips were a little bit sexy, a little bit sweet.
2008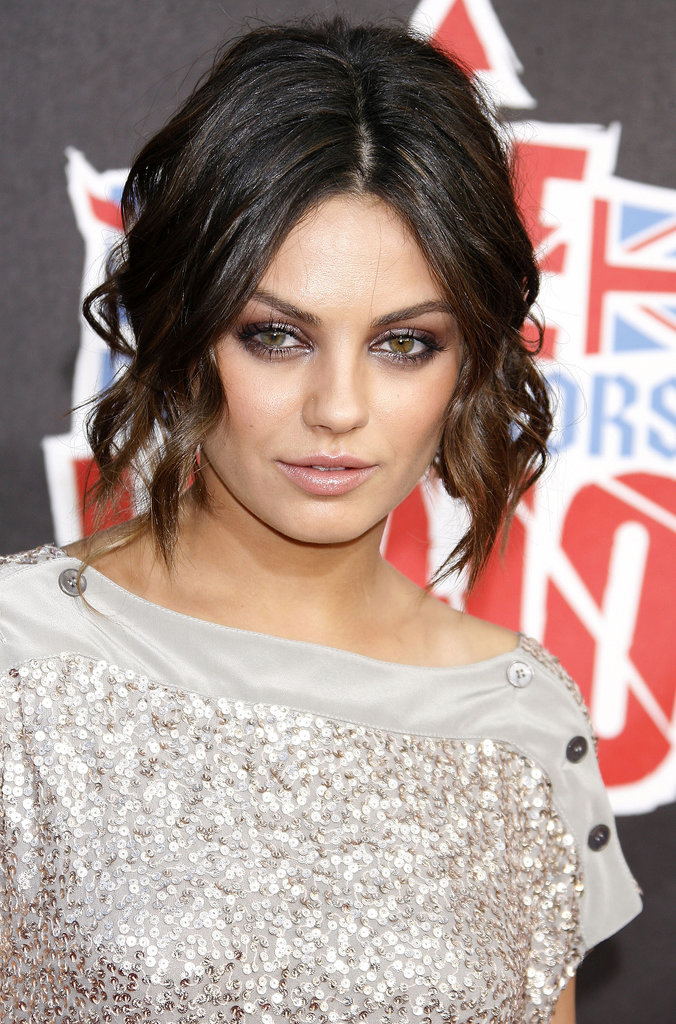 At the VH1 Rock Honors, Mila wore her hair in a kinky faux bob. Her big hazel eyes were framed by metallic-brown lids and long lashes.
2005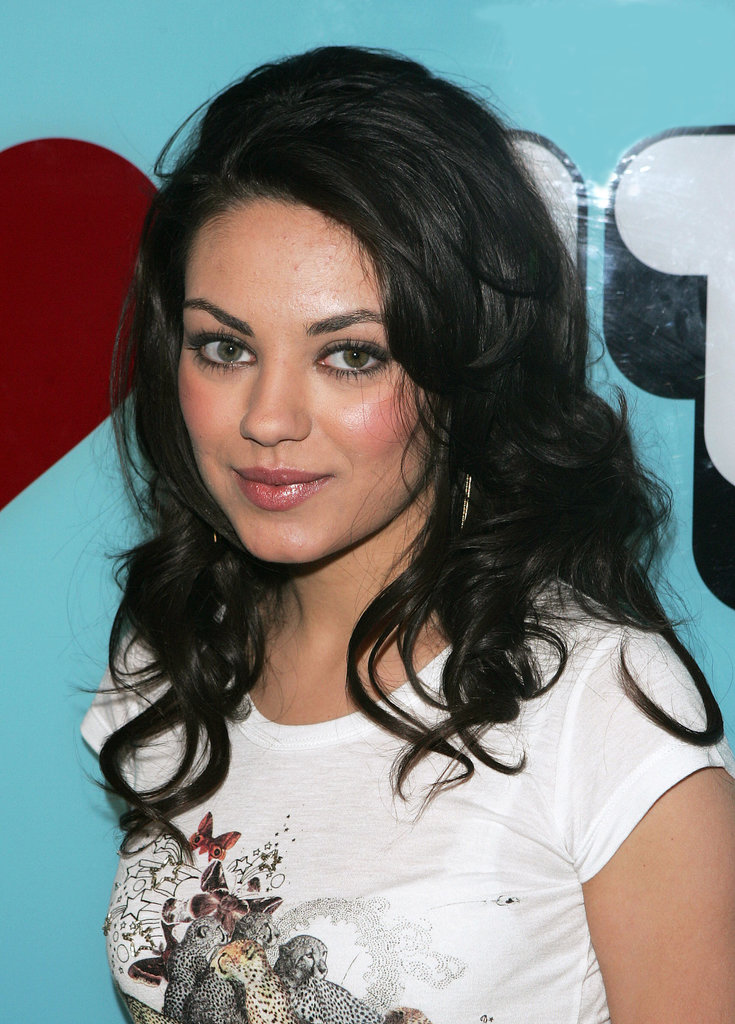 A youthful Mila stuck to a pretty and fresh-faced look at an appearance on TRL. She kept her chestnut-brown hair loose and wavy.