The bright lights of the New Year's Eve ball had nothing on the glitter explosion we spotted on the celebrities last night. From disco-worthy eye shadow to Midas-approved manicures, the stars pulled out all things metallic to bring in 2014. All the looks you were too busy partying to notice last night are ahead, and just maybe you'll have a reason to copy these styles before the countdown to 2015 begins.
Fergie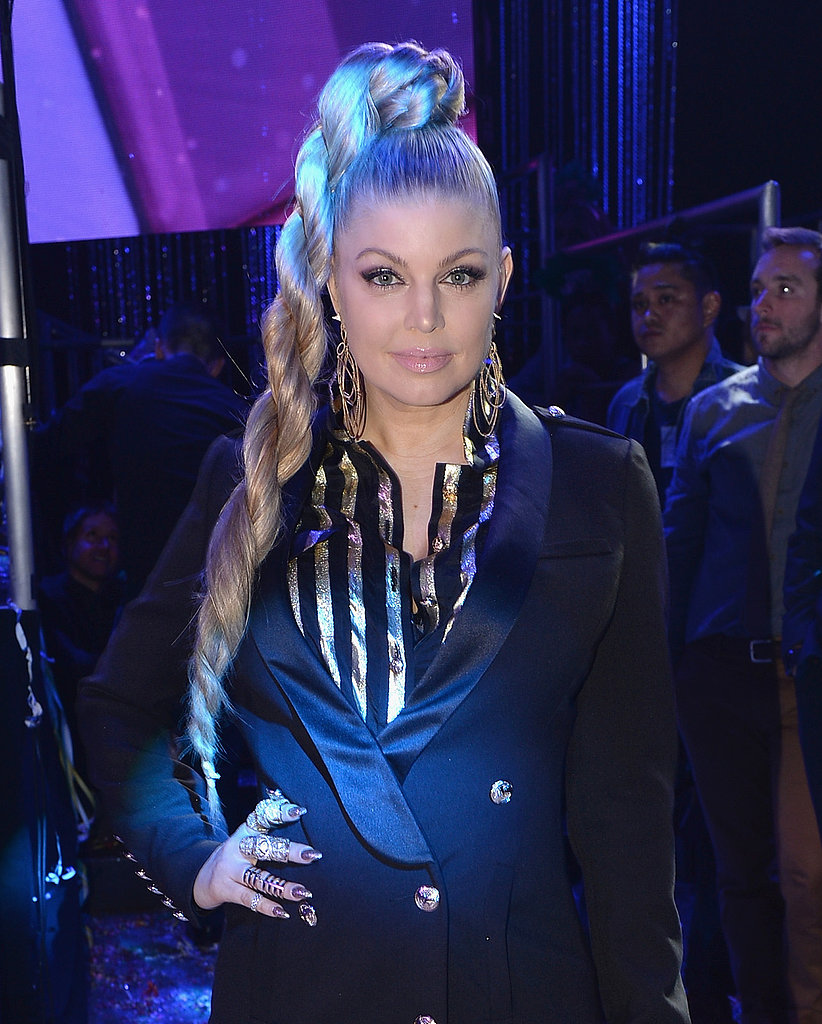 For her appearance on Dick Clark's New Year's Rockin' Eve special, Fergie [1] wore a twisted ponytail and gilded eye shadow, which matched her signature stiletto manicure.
Janelle Monáe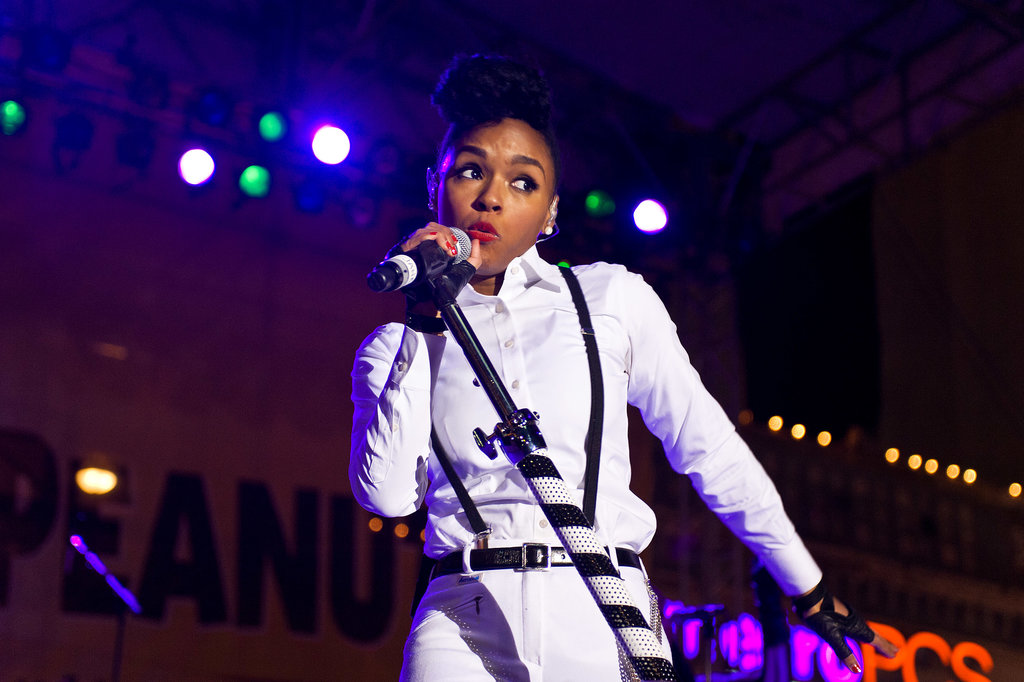 Janelle Monáe didn't stray from her usual pompadour and red lipstick look at the Annual Peach Drop in Atlanta, but fortunately her formal tuxedo style works for any celebration.
Ariana Grande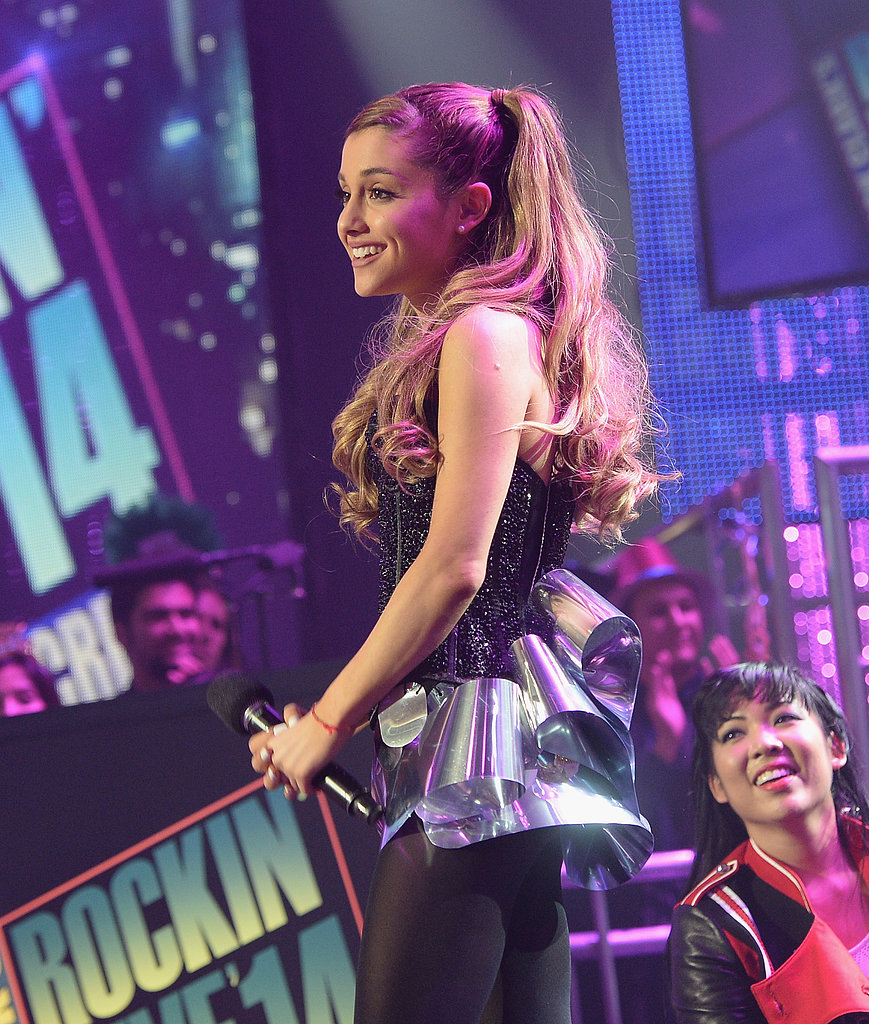 It was long blonde locks and natural makeup for Ariana Grande, who graced the stage at Dick Clark's New Year's Rockin' Eve.
Miley Cyrus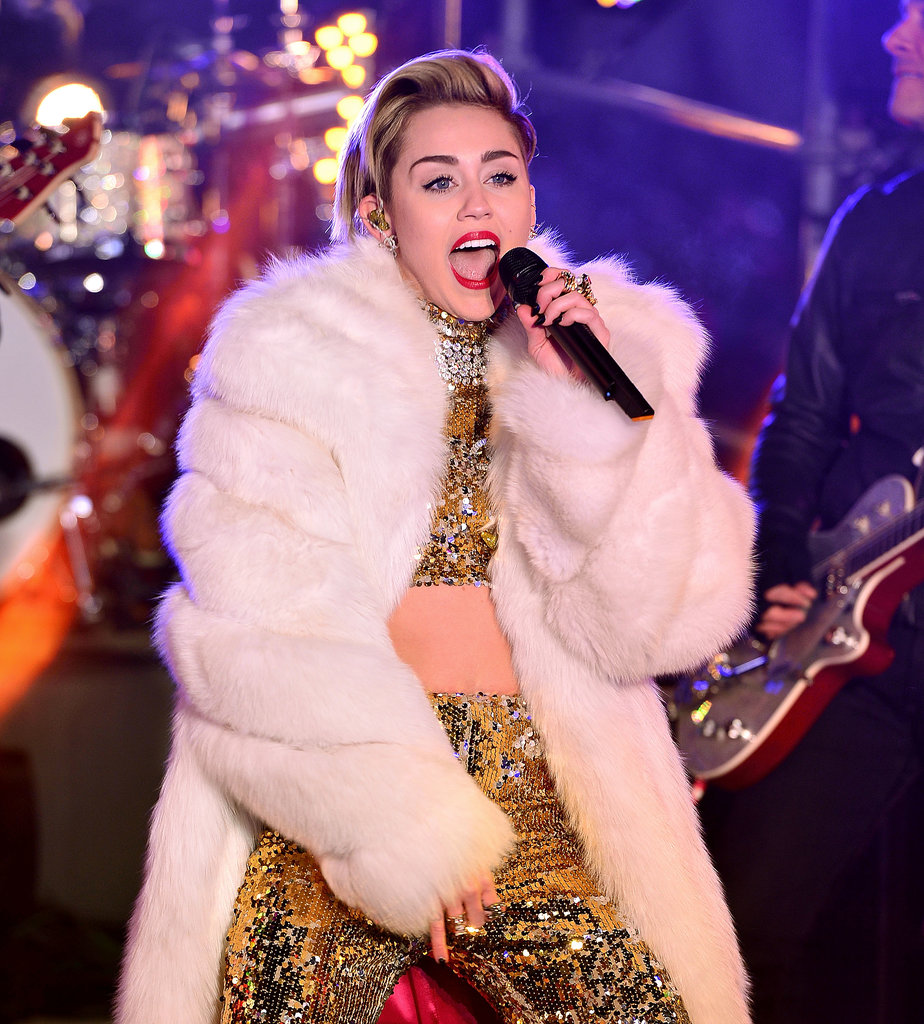 Miley Cyrus [2] reserved all the glitter for her gold ensemble, but her bold red lip was just as festive during her performance in Times Square at Dick Clark's New Year's Rockin' Eve.
Jill Scott
Our beauty resolution for 2014 is to embrace big hair á la Jill Scott, who performed at Radio City Music Hall on New Year's Eve.
Chrissy Teigen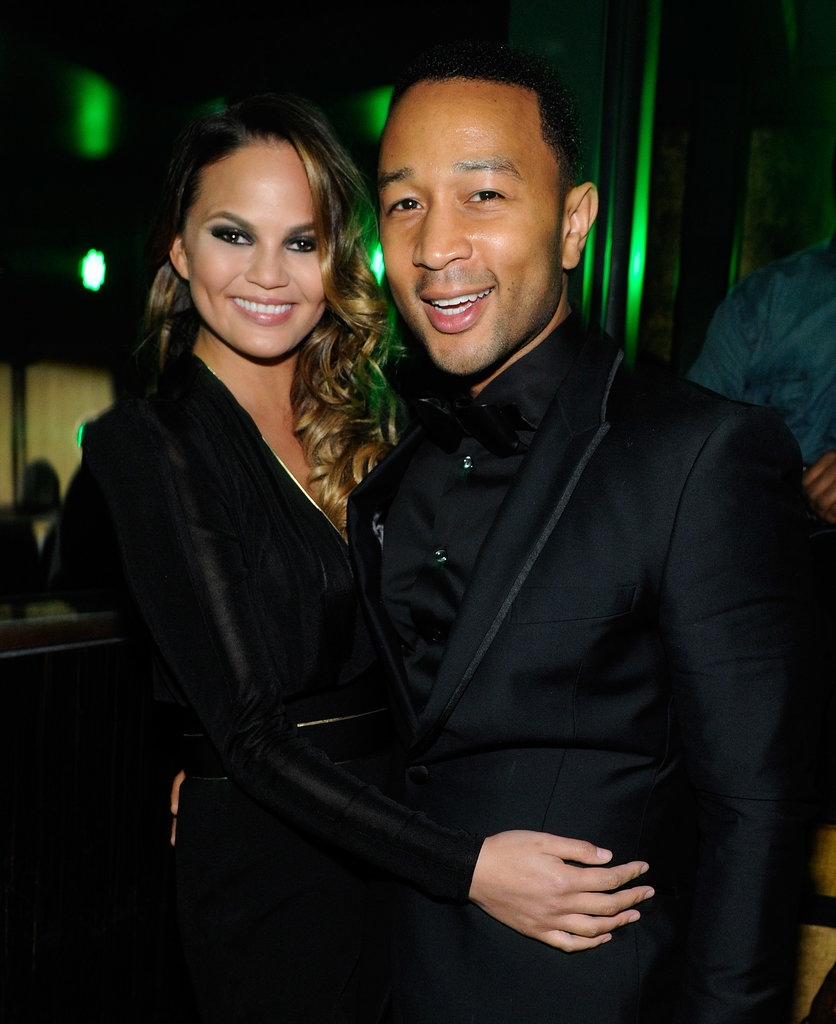 Newlyweds Chrissy Teigen and John Legend [3] celebrated in Las Vegas. Chrissy's smoky eye and nude lip combo is one makeup look that can last from the first Champagne pop to the final New Year's Eve kiss.
Jennifer Hudson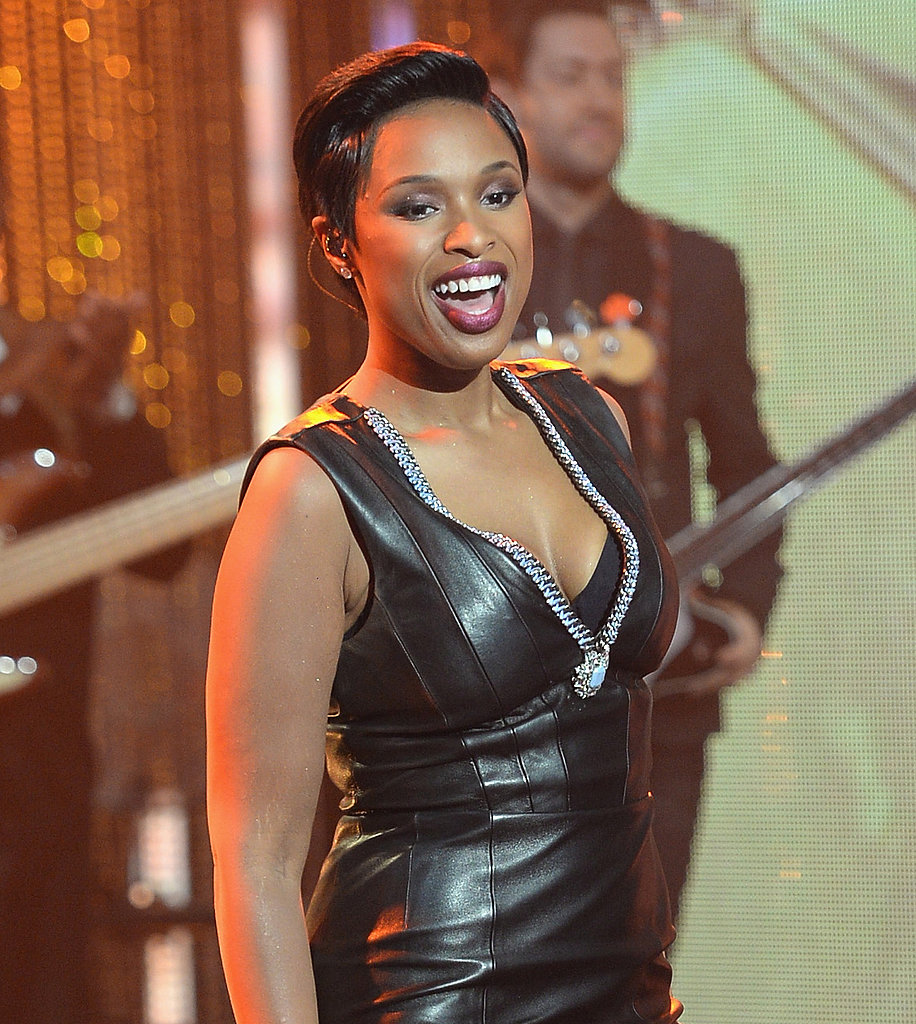 Jennifer Hudson [4] showed off her extrashort strands at Dick Clark's New Year's Rockin' Eve party and paired the pixie with a vampy burgundy lip hue.
Kat Graham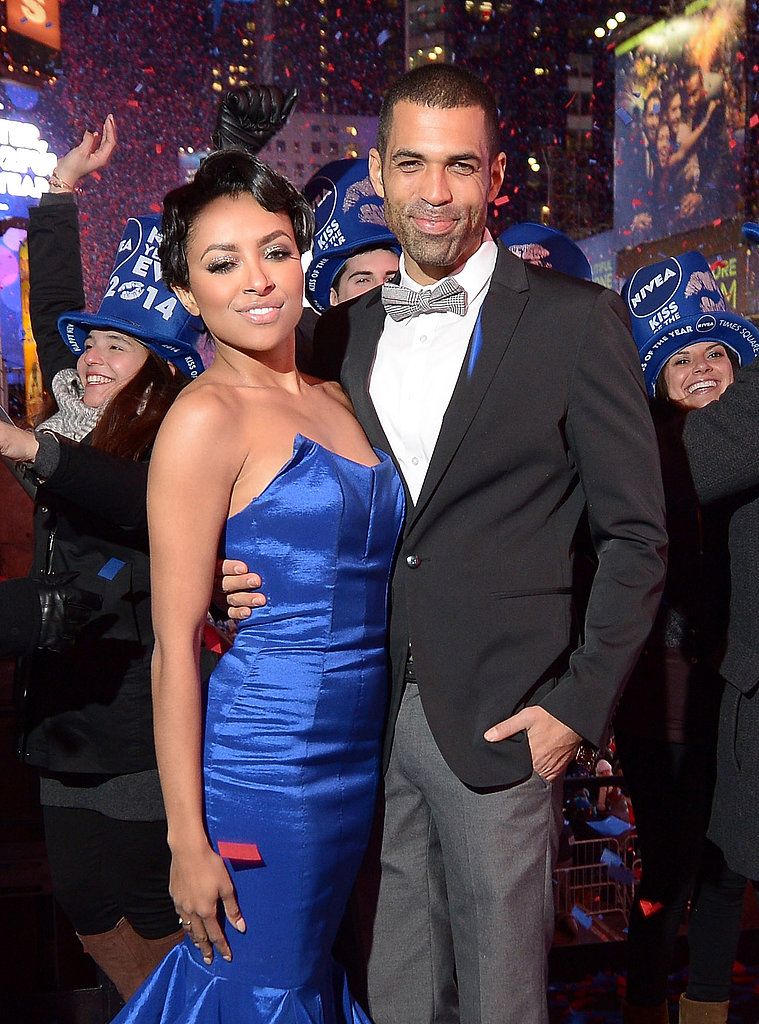 Kissing in Times Square with streaming confetti was Kat Graham's plan as she teamed up with Nivea [5] for the night. She honored the classic brand with blue eye makeup and a retro hairstyle.
Jenny McCarthy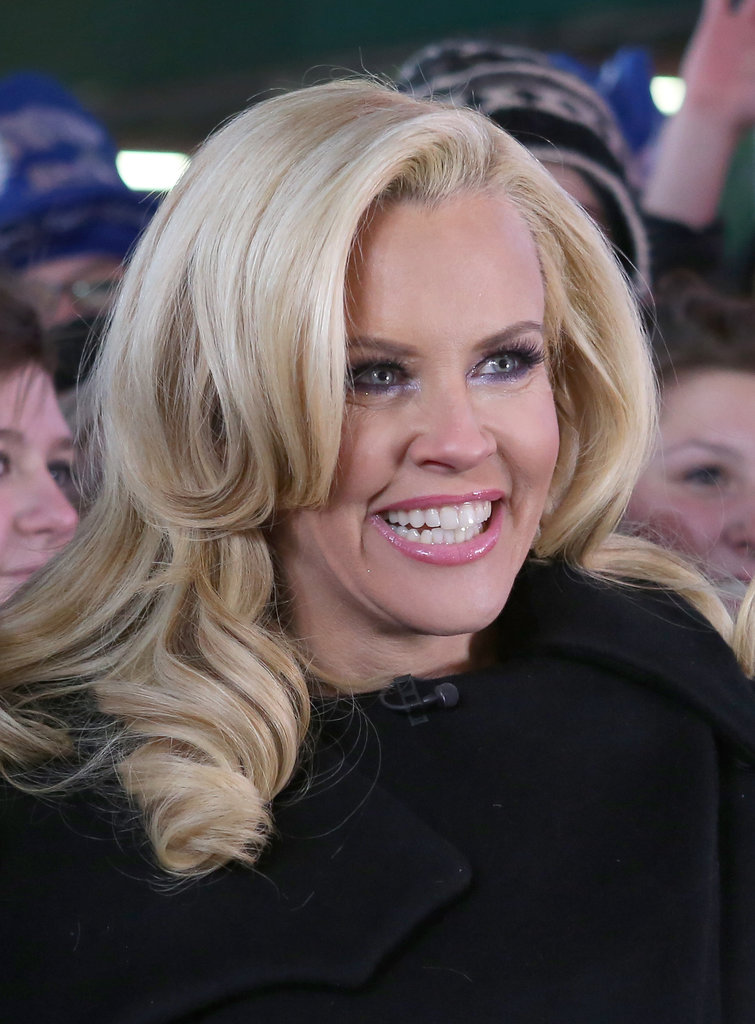 You would never know from Jenny McCarthy [6]'s basic black eyeliner and subtle pink lip gloss that a celebration was going on, but sometimes simple is what works best.