If there's one thing that Nicki Minaj is known for (aside from her catchy music, that is), it's her over-the-top beauty looks. You have to give the girl credit: she continually ups the ante by wearing a variety of makeup palettes and extreme hairstyles. The raptress celebrates her 31st birthday today, and to celebrate, take a look back at some of the best beauty moments of her career. Happy birthday, Nicki!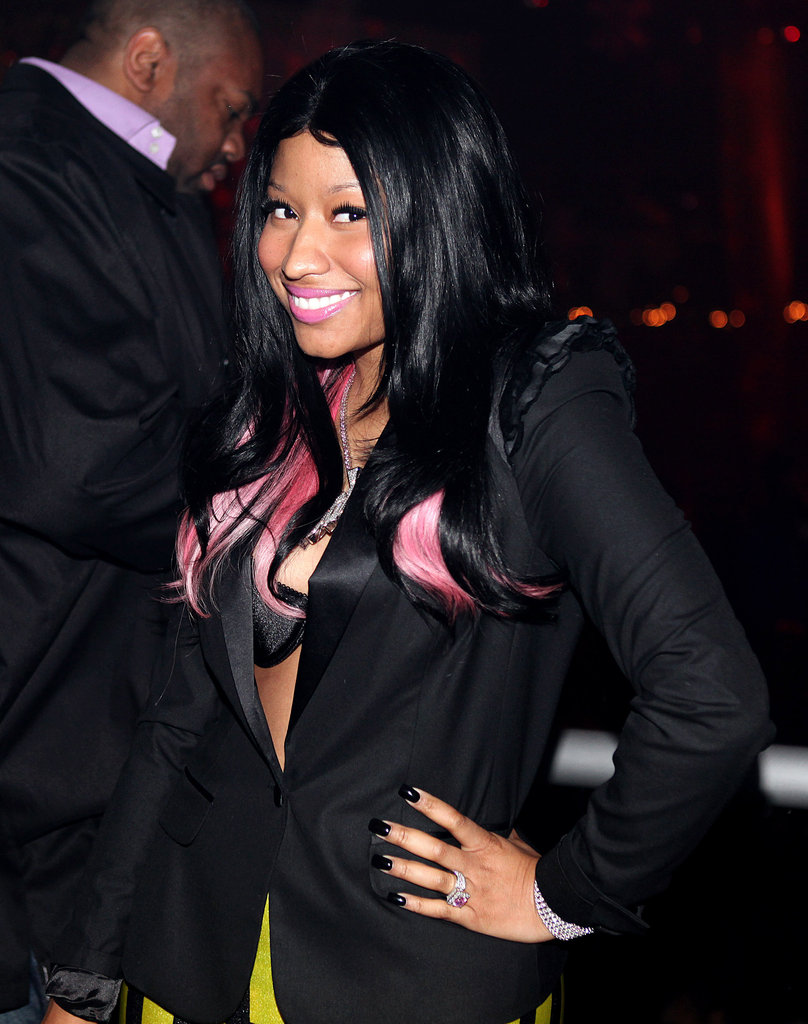 Nicki, in nearly all-black hair, was almost unrecognizable at one of her first appearances in 2009.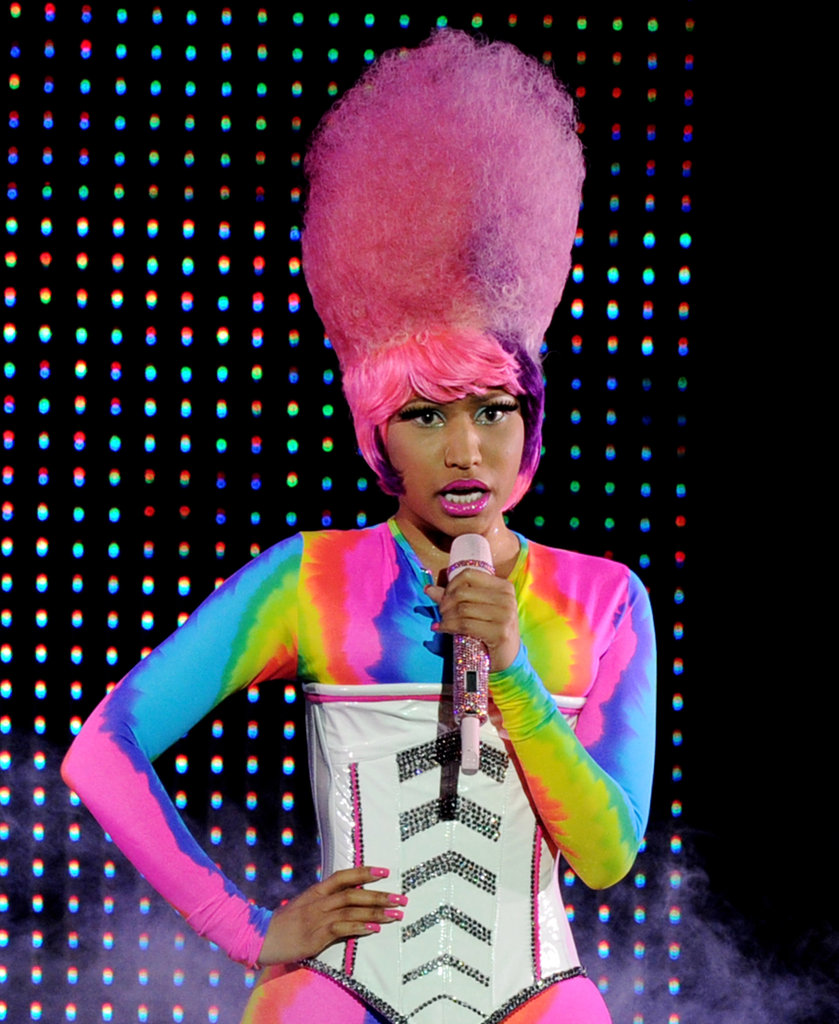 Performing in 2011, Nicki managed to pull off a full-on cotton-candy-esque bouffant.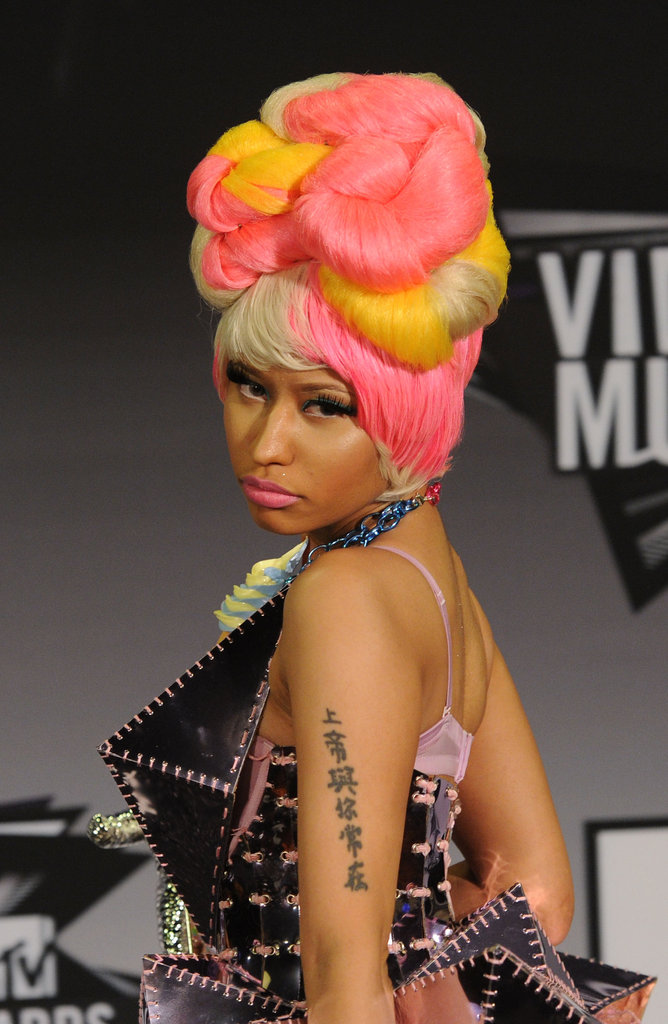 Her candy-colored lipstick matched her multicolored hair at the 2011 MTV Video Music Awards.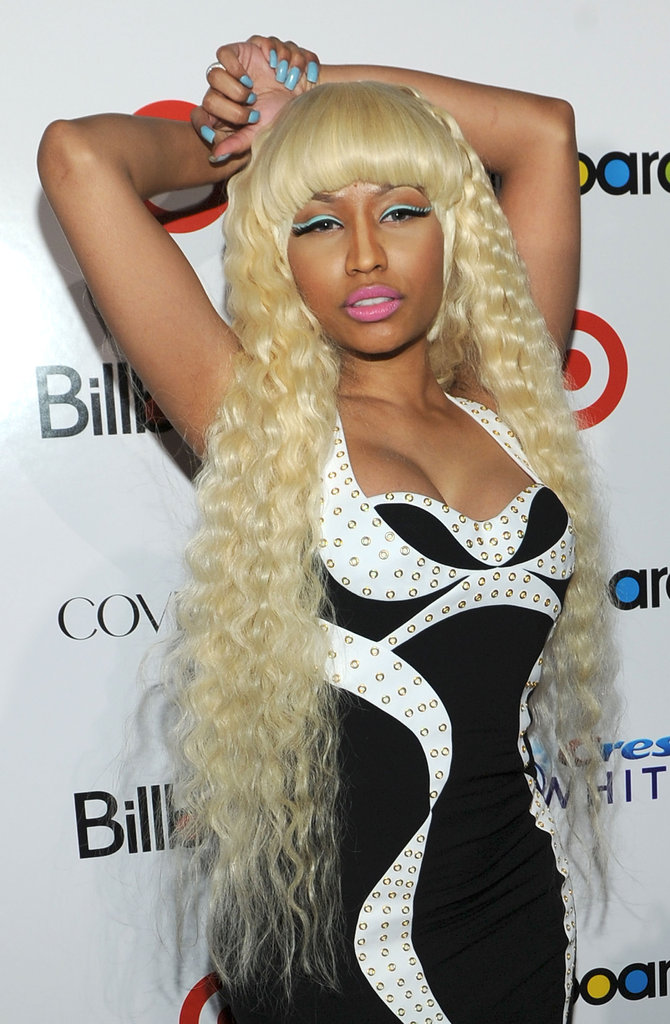 With her light blue nails; winged liner; and long, wavy hair, Nicki looked like a modern-day mermaid.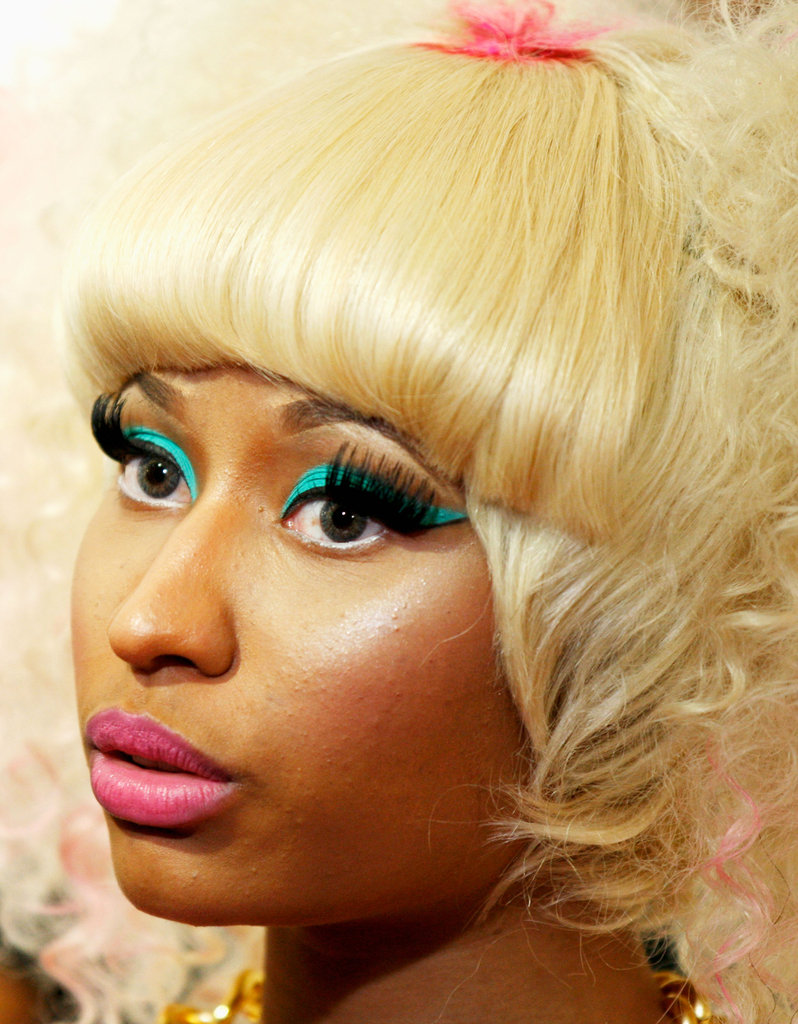 People can't seem to get enough of Nicki's signature style: fluorescent shadow, heaving false lashes, and a pop of pink lipstick. The fringe looks pretty amazing too.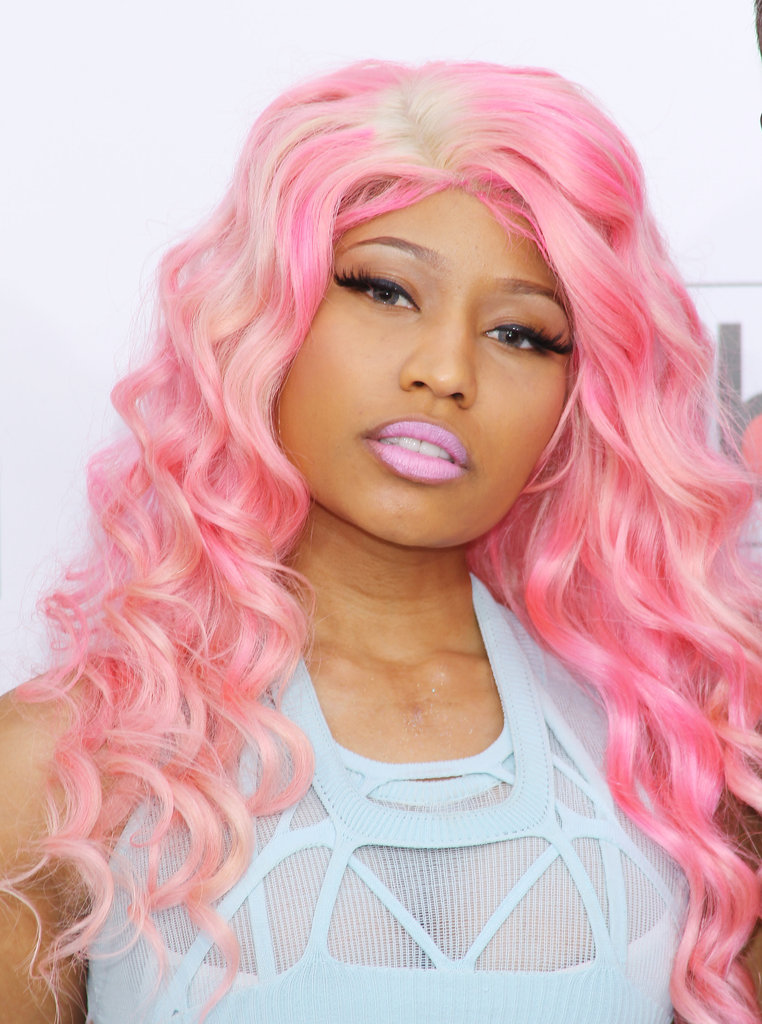 For the 2011 Bilboard Music Awards, Nicki stuck to a strawberries-and-cream palette, matching her lipstick to her soft pink waves.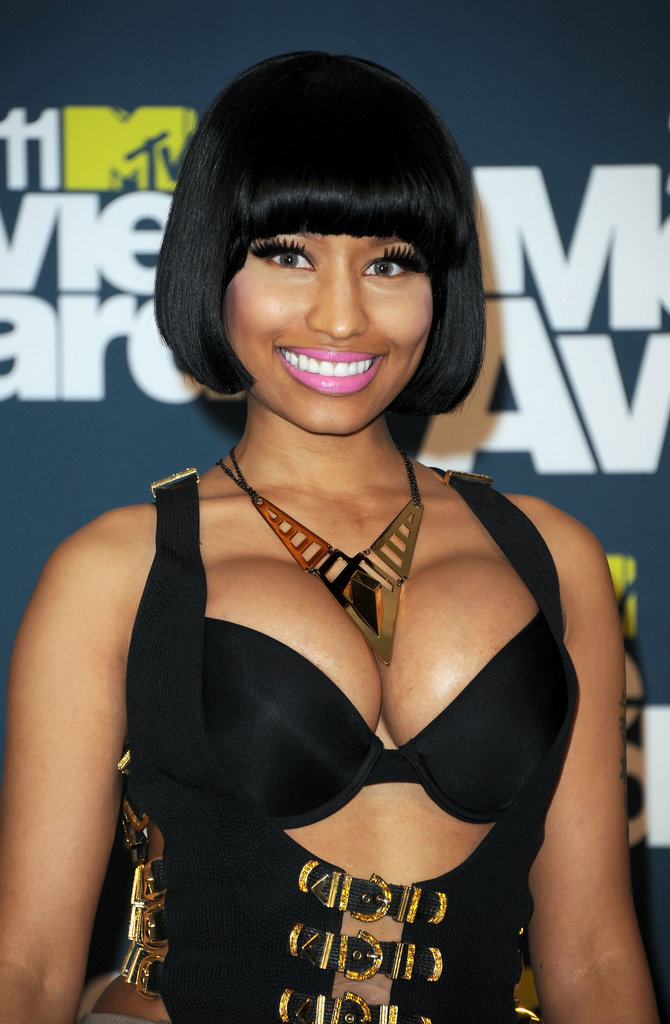 A blunt, cropped bob had Nicki looking more toned down than usual at the 2011 MTV Movie Awards.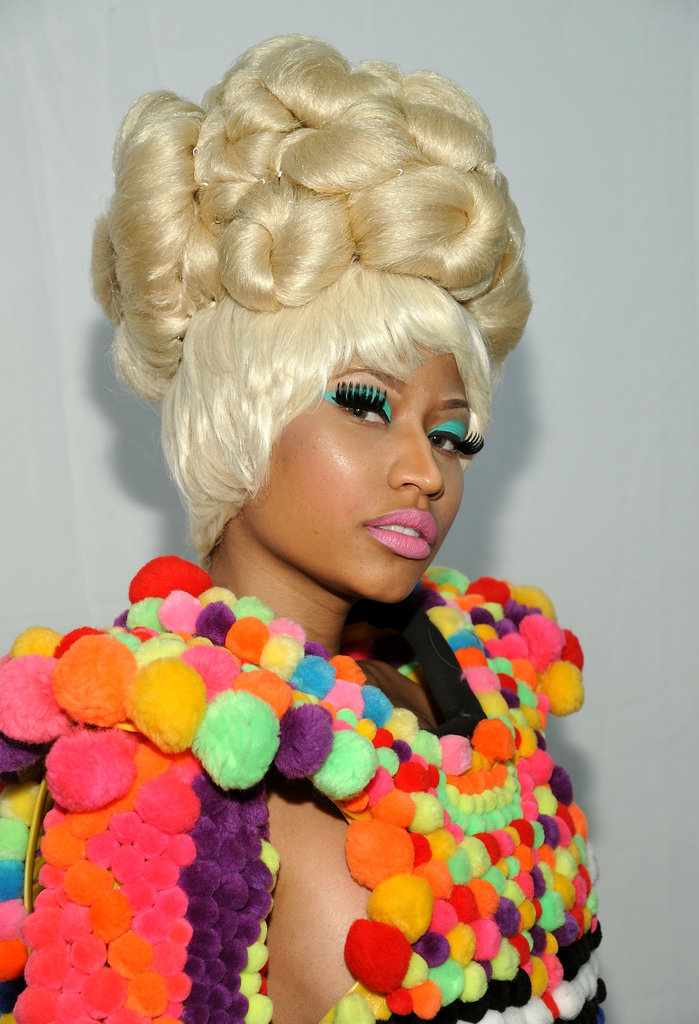 Her piled-high hair was, surprisingly, the least outlandish part of Nicki's look at Carolina Herrera [1]'s runway show in September 2011.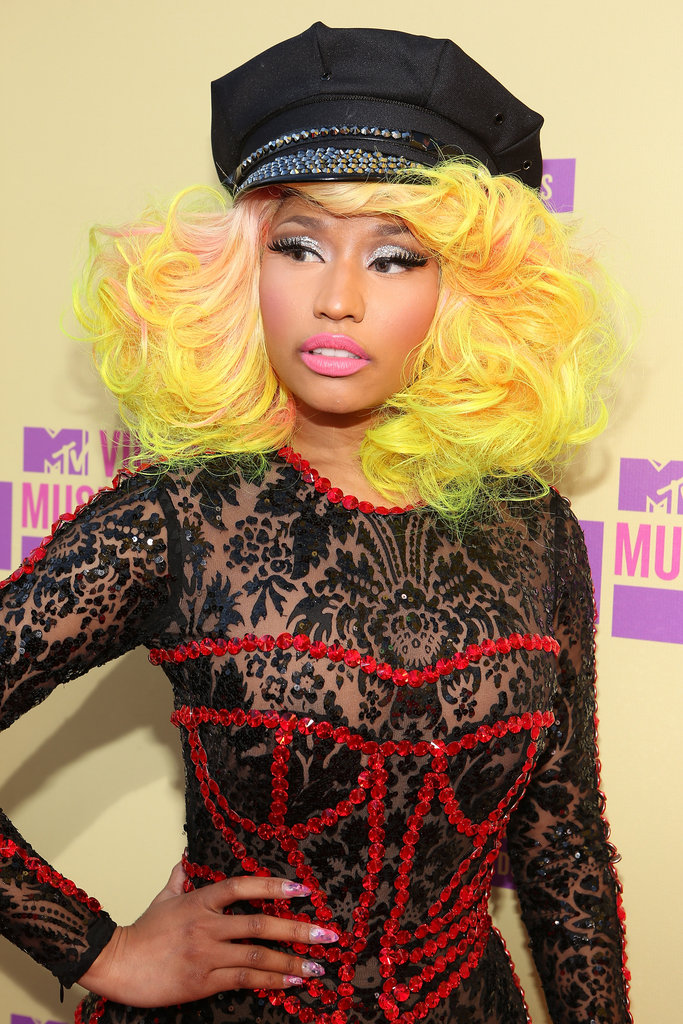 Nicki accessorized her bright hair and sparkly glitter shadow with some seriously cool nail art at the 2012 MTV VMAs.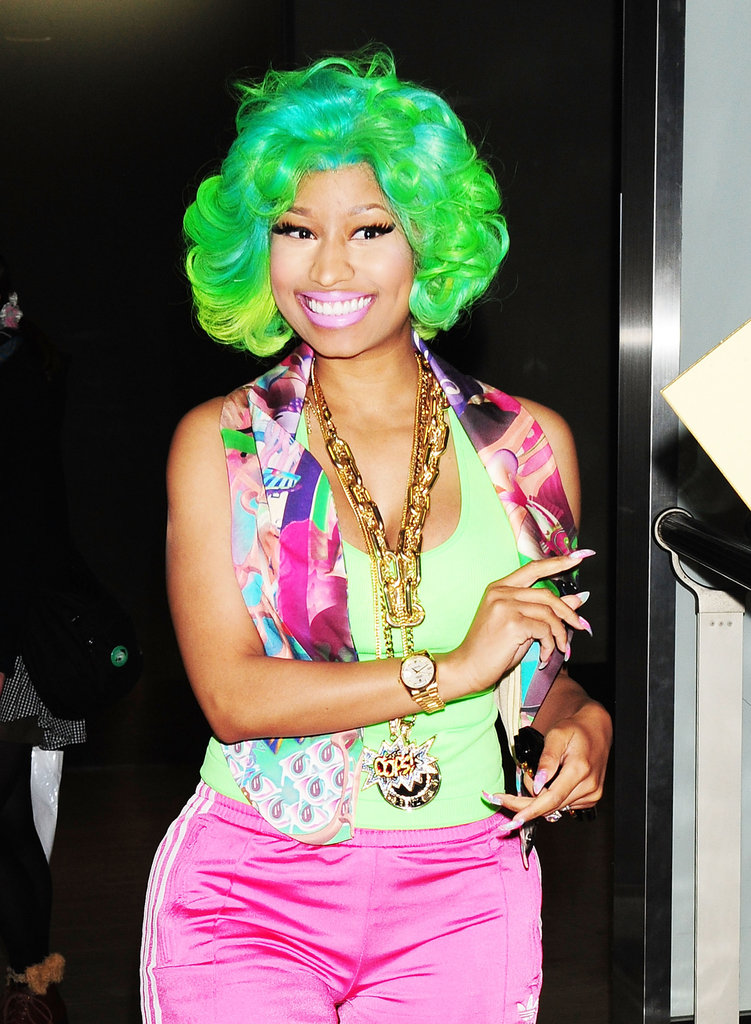 Never one to shy away from color, Nicki had heads turning while visiting Japan in 2012.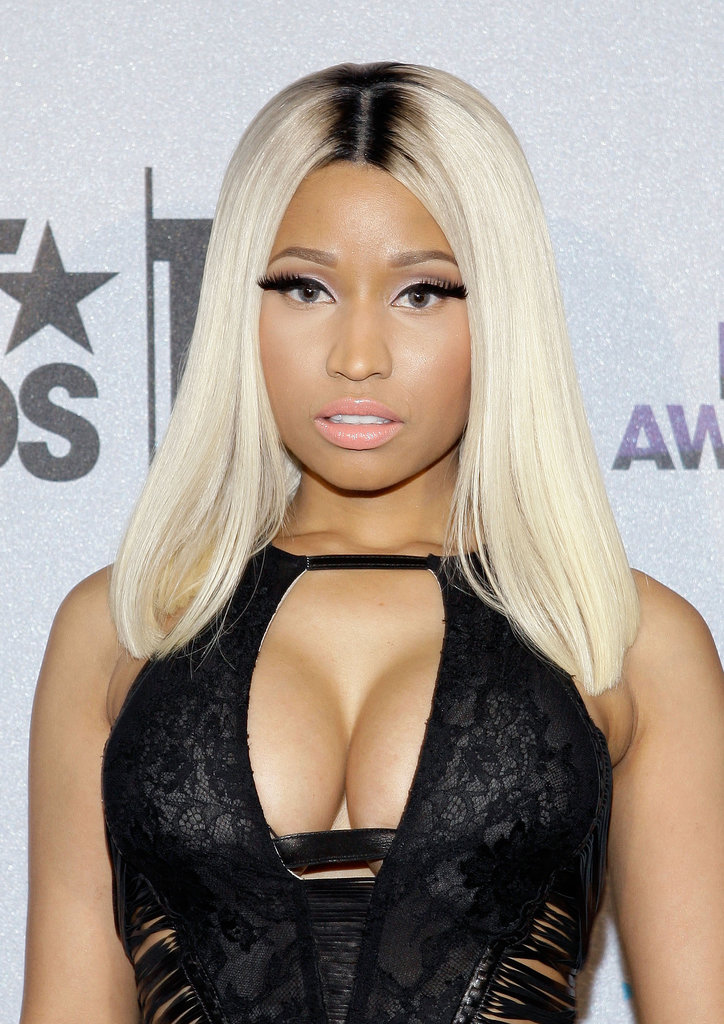 At the 2013 BET Awards, Nicki surprised us with a much more toned-down look.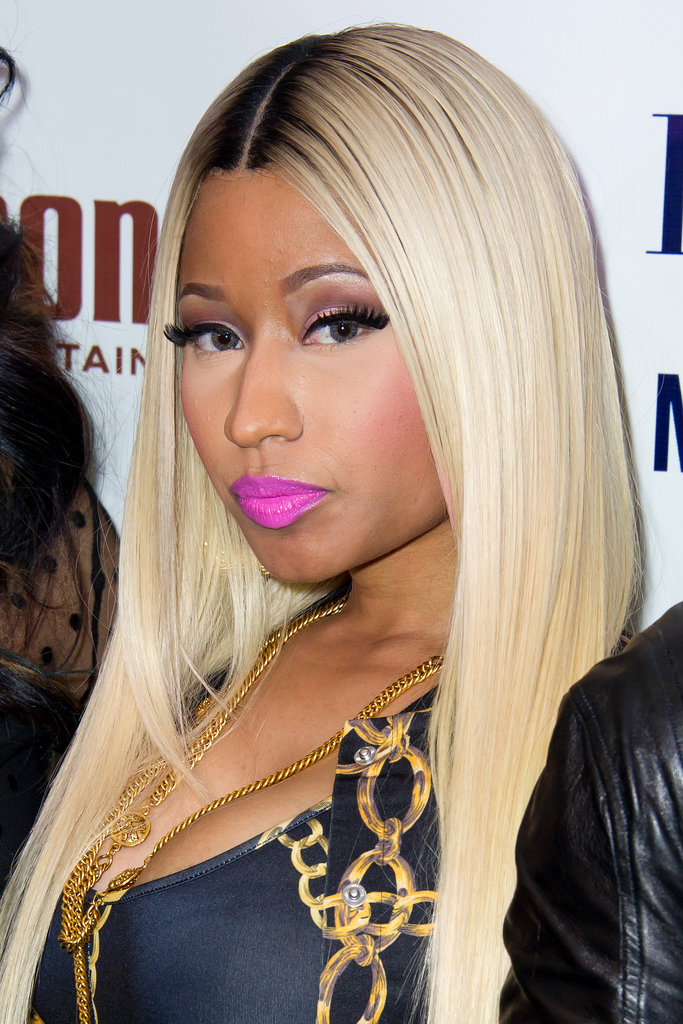 Last month, Nicki was spotted with long, straight hair and her makeup focused on a smoky eye with a bright fuchsia lip color.