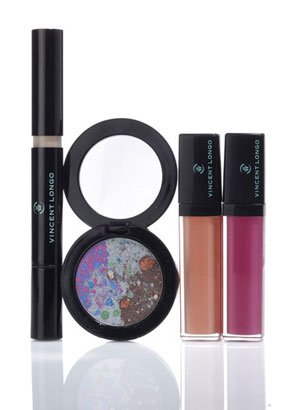 Due in part to a failing economy back in 2008,
Vincent Longo
Cosmetics was eventually forced to pull its products from the shelves of retail giants such as
Sephora
,
Neiman Marcus
, Fred Segal, and
Nordstrom
. Space NK, however, still kept the indie brand's stock in supply. But now, Vincent Longo
is set to make a big comeback
.
Last year, the company began selling its products in CVS Pharmacy's Beauty 360. And with a new investor in place, Vincent Longo himself is now again able to work on what he's known for: creating innovative, stand-out formulations.
He'll completely revamp everything except for complexion products. New items will include Liquid Concealer ($28), formulated with arnica and peptides to reduce dark circles and puffiness; Pearl X Eyeshadows ($25), baked shadows with speckled colors; and Perfect Shine V Gloss ($22), glimmery pearl lip colors that add temporary volume. To see what other brand is also making moves to rise from the ashes, just keep reading.