Perfume Facts Quiz
What Do You Know About the Ins and Outs of Fragrance?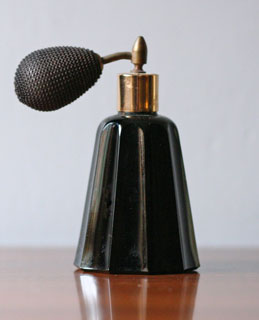 I have a little obsession with all things vintage, and my most recent fixation involves vintage atomizers, like this sleek
midnight-black one
($28). All this perfume talk has led me around to reading more and more about the ins and outs of scents. And with the Fragrance Foundation's FiFi Awards coming up on June 10, I've got fragrance on the mind. How about you? Take my fragrance facts quiz now to see what you know about sultry, sexy scents.