Pheromones Facts and Quiz
What Do You Know About the Science of Sexy Smells?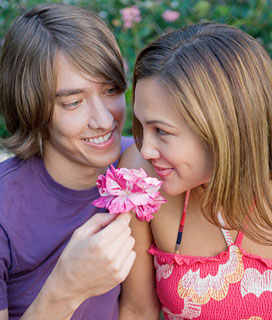 If you've never heard of pheromones, now's the time to get interested. Why? Because they're the scent chemicals that drive attraction, and we don't even know we're smelling them. But pheromones aren't just about cheesy perfumes that are supposed to attract a mate. They're actually one of the ways good matches find one another. There's a growing body of research on what your individual pheromones mean for you — and your love life. Take my quiz to learn more about the invisible perfumes that help make us fall head over heels.