Is It a Real Beauty Product or a Fake?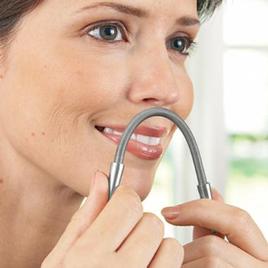 Like many of you probably were, I was flying the friendly skies this holiday season, where I got my fill of
Sky Mall
. As you might know, this goofy catalog features a wide array of specialty goods — some of which are too odd to believe, making for a strangely enticing read. So what do you think? I'll give you the name of an item and you tell me if it is indeed a real beauty-related product, or something entirely made up in the mind of Bella.