Review of L'Oréal Sublime Slim Tightening and Toning Treatment Gel For Abs
Reader Review of the Day: L'Oréal Sublime Slim Tightening and Toning Treatment Gel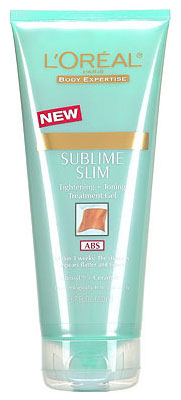 For all the highest rated products on our Product Reviews website, there are also plenty of beauty goods that haven't received the most wonderful of ratings. Take the L'Oréal Sublime Slim Tightening and Toning Treatment Gel ($12), for instance, which claims to both tighten and tone the skin around the abs. Here's what reader Jen4 had to say:
I do not like this product for two reasons. The first, and also the major reason, is that it does not work at all. I do not expect this product to flatten my abs in a short of period of time, but I think at least it should be able to keep them tighter. Second, it smells like cough syrup or some kind of mint ointment. The scent does not bring me any pleasant feeling.
Have you tried any products that make certain claims, only to be disappointed? Or perhaps you've been pleasantly surprised by a product for which you had low expectations. Tell us all about it on the Product Reviews website. We love to hear your unbiased opinions!