Rihanna For MAC Cosmetics Viva Glam
You Can Finally Buy Rihanna's New Red MAC Viva Lipstick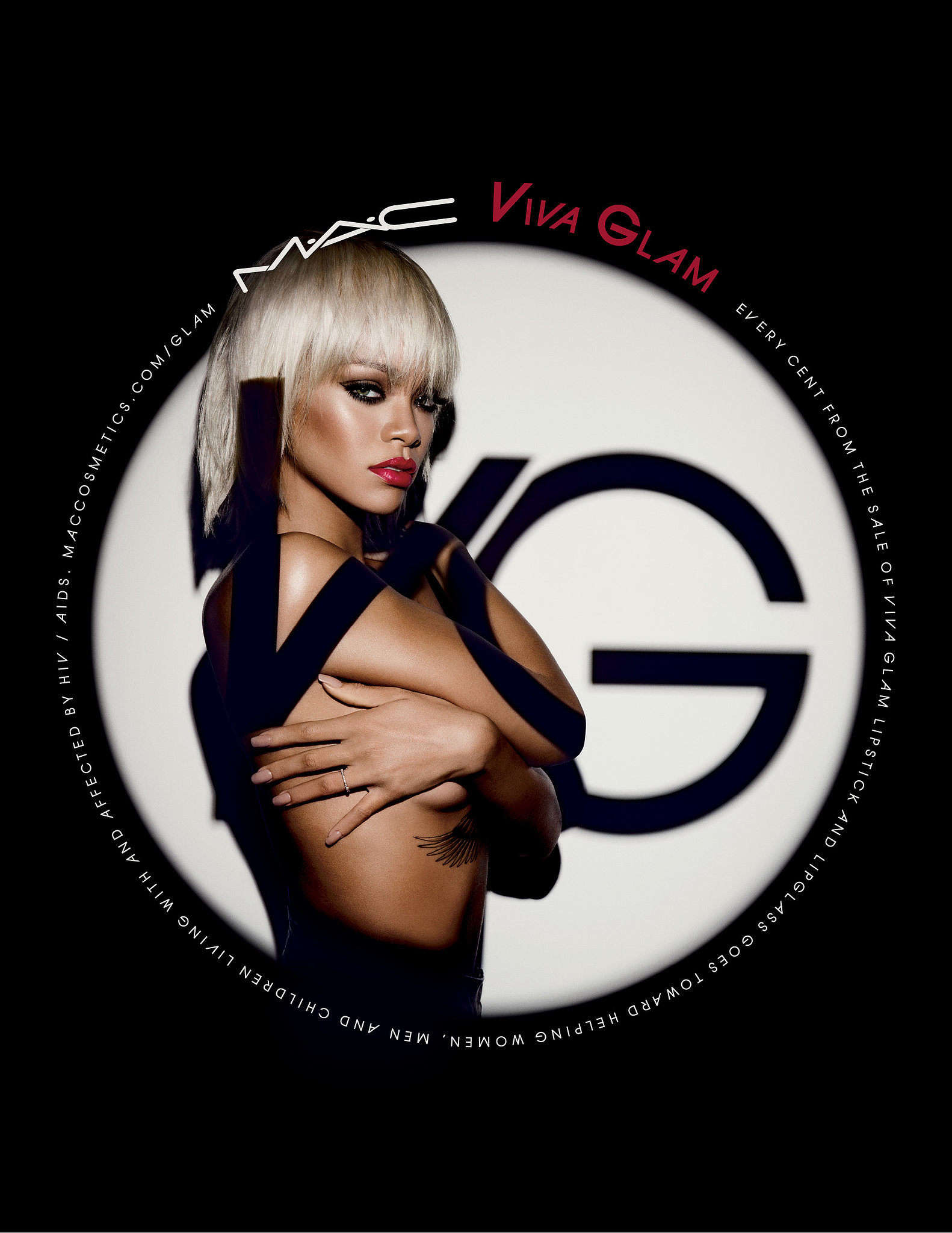 Rihanna posted a shot from her MAC Viva Glam campaign on her Instagram earlier this month, and we were not surprised to see it's a touch risqué. The singer strips down and goes platinum for the sexy photo, and now you can buy the lipstick from the shot.
Last year was a busy one for Rihanna, who launched three makeup collections with MAC Cosmetics, including a holiday, Summer, and Fall collection. She joins an illustrious list of spokespeople for Viva Glam, which includes RuPaul (the original spokesperson), Christina Aguilera, Dita Von Teese, Fergie, Lady Gaga, and, most recently, Nicki Minaj.
Viva Glam was launched in 1994 as part of the MAC AIDS Fund, which helps to support men, women, and children affected by HIV and AIDS. The lipstick and lipglass are available now, just in time for your Valentine's Day date-night plans.