Romance Novel or Lipstick Shade?
The Throbbing Return of . . . Romance Novel or Lipstick Shade?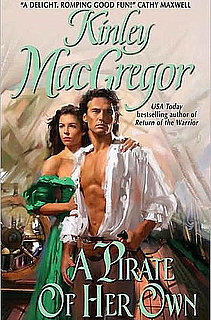 Awwww, she has her very own real live pirate. They're just so . . . bilgey. Where else but a romance novel could you find a plot line like this, seriously? Naughty novels have always been an endless source of amusement — and titillating vocabulary words — but now they've got some competition. Lately, it seems like lipstick names are making a play for absurd, sexified dominance. Can you tell the difference between the two, or have the marketing execs at your favorite cosmetic companies clearly read more purple prose than you have? Take my quiz and find out just how bodice-ripped you are.