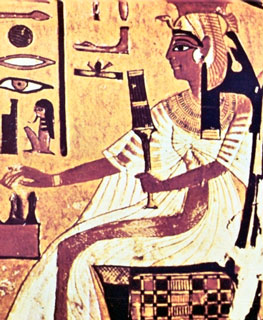 If you know the way to San Jose (or just happen to live nearby) there's a really fun workshop running at the city's Rosicrucian Egyptian Museum and Planetarium on the second Sunday of every month.
Egyptian Oils and Perfumes
allows olfaction addicts of all ages to learn about the oils and perfumes popular in Ancient Egyptian times. Whether you're interested in what kind of oils the priests of Ra used in their rituals or what kind of fragrance Nefertiti might have worn, there's plenty of cool stuff to learn, and it sounds like a pretty interesting group activity if you've got a posse of friends or family in town.